" Best teacher reports app " – No. 1 in G o o g l e ✓ Trusted by 1000s of teachers ✓ Quickly create personalised reports ✓ Paste into school system, Word etc ✓ No personal student data stored ✓ Online • Free • Try it now why is it free?
 B     B     C  TV presenter, Jonathan Hare, Rough Science/Hollywood Science, interviews the app developer .
"  I've been a teacher for 30+ years, the last 20 or so in ICT / Comp Sci and I have seen apps come and go. This is the sin g ularl y most useful education a pp I have seen . I have introduced many teachers to this and they love it. Well done to the people behind this. "
- Teacher's review, Tes.com Read 380+ reviews at: ▸ G o o g l e  ▸ facebook  ▸ T e s
★★★★★ Avg. score 4.9  /  5 , 382 teacher reviews (Google, Facebook, Tes.com)
Teachers' report writer
School Report Writer dot COM is a highly-rated free online app for teachers that will improve the quality of your student progress reports, reduce stress and cut days off the task.
Free report comments
50k free report card comments: UK, Australia, USA, Canada, IB PYP/MYP/DP, Cambridge IGCSE and more. Use your old comments from, Teachers Report Assistant   * , TES Report Comment Bank (reportcommentbank.co.uk) * , Accelerus (Australia) * and other systems. You can also use School Report Writer AI report comments from, ChatGPT , or Google's AI Bard . Browse free report comments *  Pronoun placeholders are converted automatically when you paste or import.
Report writer features
The School Report Writer dot COM, teachers' report card comment generator, features automatic gender switching, an intelligent teachers' thesaurus, an Ooops! Detective that spots errors, a spelling checker and a drop-down lists feature for quickly selecting appropriate phrases.
Website redesign planned
Our website design may not be the most modern, but we're constantly exploring new ways to improve its functionality. Our app remains a trusted tool for thousands of teachers every year, with hundreds of positive reviews (see links on About and Home pages). To keep pace with the latest technology and better serve our users, we're planning a website redesign.
Ads by Google
Mac, iPad, PC report writer
Our free online school report writing app produces fast, accurate reports on your Apple Mac, Windows PC, iPad or any other system with a web browser. Try it now why is it free?
School Report Writer dot COM was created by Linden Rowland in 2012 and has been continuously developed since, in consultation with thousands of teachers around the world. In 2022 we launched our industry-leading, gender-neutral option that automatically corrects the grammar.
Feedback and support Always happy to help
[email protected] Notes: • we usually reply the same day, often within an hour . • add this address to your contacts, check your spam folder. • if emailing from a school, your firewall may block our replies. Try a personal email account or message us via facebook or twitter .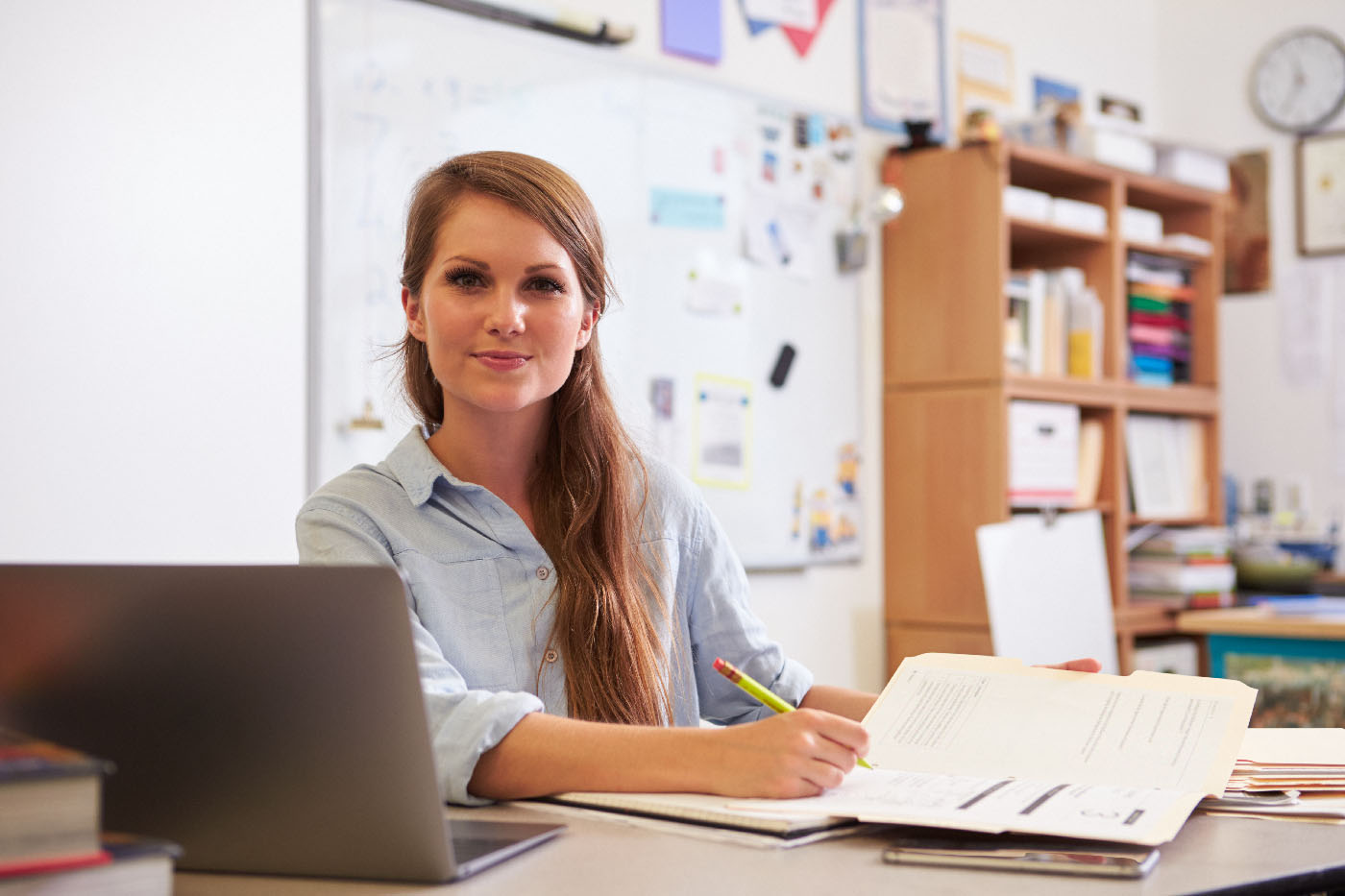 Report writing tips from our School Engagement team
Report writing is a time when many of us struggle. There are late nights, it's a repetitive process and all must be done in conjunction with other planning for teaching and learning.
With Term 2 soon ending, I thought I would share some key tips I discovered in my report writing days.
The focus of any report provided for students and parents to read will often reflect:
the student's learning strengths,
the evidence collected from students' assessment results, and
the next steps for students that the parent(s) and the student can address for the remainder of the year.
Create a checklist
The start of a report writing cycle can sometimes be daunting. Looking over your 20-30 students, it can be too easy to forget vital details.
Create a checklist of critical items you want to address for your report cohort.
For example:
Overarching statement
Student achievement
Areas for improvement
Areas of progress
Evidence of judgements
Support at school
Support at home
Learning goals
Future learning focus areas
Moderate assessments with a colleague
Make the time to moderate students' work samples with colleagues. If you work with a team of teachers who teach within the same year level and have administered the same formal assessment tasks to students, it can be helpful to share the task of assessing/grading students' work samples. If you teach a year level(s) alone, it can be helpful to moderate with a member of your school's leadership team. Professional judgements can sometimes be impacted by unconscious bias and moderating with colleagues can help teachers make concise judgements on the knowledge, skills and understandings demonstrated by students within their work. Furthermore, the rich discussions had during moderation sessions are often a great source of professional learning and development for teachers.
Informal conversation with each student
Before you begin drafting your reports, it is a good idea to confirm your judgements via an informal conversation.
Take the time to have an informal conversation with each student about their learning and progress. Raise points you require clarification on, and confirm understanding and proficiency in content.
Student feedback/reflection
Have students provide feedback or a reflection. Ask students to focus on providing what they have seen as areas of strengths, areas for further development, what they have enjoyed, what they have seen as challenges, but importantly, where they have experienced personal and academic progress and growth. Where do students think they need to develop and build agency?
Prepare and communicate with parents
Communicate in advance with parents to prepare them for reports. No news or information contained within the reports should come as a great shock or surprise. Keep up constant streams of communication with parents via school apps, emails and informal drop-off and pick-up conversations.
Use your own voice where you can
General comments and comment banks can be a wonderful place to start and will be a consistent template. Using your own voice will provide a more personalised feel for parents when reading about how well you know their child. The trick to writing personal and engaging reports for parents is finding the perfect balance of information with comment banks and personal tone.
Do not over-articulate your key statements. Communicate the essential information and keep it as simple as possible. Each sentence should raise a couple of different topics or ideas.
Use the first part to introduce the topic, concept, or idea, and the second part to unpack with links to the student. Follow this up with a statement that includes supporting evidence for the judgement.
Use plain language
Use plain or simple language in your report comments. Writing that is clear, concise, well-organised and follows other best practices appropriate to the subject, field and intended audience.
For example, instead of using complex and specific curricula focused language, try focussing on the skills, understandings or concepts.
You can find simple checklists and guides online to assist in plain language writing.
Do parents understand your report metrics?
How does your school report? Speak to school leadership and/or school councils, and determine if there needs to be any additional education around reporting metrics. For example, what does A – E really mean? Do parents understand that a B at the start of the year and a B at the end of the year does in fact mean the child is making progress?
How can you support and educate the wider school community to clearly understand report metrics you are using?
Performance and progress
Comments should focus on performance and the progress students are making. In writing report comments, we should recognise weaknesses, and underperformance, and comment on where the students need to improve and how a parent can support their child at home to improve in these highlighted areas. However, we should also recognise and celebrate strengths, successes and leaps of progress identified in learning. Use evidence to support these judgements and explain why you think the student has progressed. You can also explain teaching and learning strategies that are having a positive impact.
Use evidence
Teachers have so much data and evidence available to them, and we should use this to support the justification of their statements within a report. Make informal class observations, use a journal of notes or your data management tool and collect physical evidence (student work sample). These can be critical in supporting judgements come report writing time.
Peer review with a colleague
Find a colleague and peer review each other's reports. It is extremely easy to get so focused that you miss things or leave them out by mistake. Having a colleague review your comments will help immensely. It also provides an impartial review which can be critical in validating comments. You may also like to create sample reports before delving too deep and agree with staff on how you will approach report writing. As educators, we want to deliver a professional document that reflects consistency across our school.
Good luck with the remainder of Term 2, and with your report writing.
Further resources:
'Does the old school report have a future?' in Teacher.
'Teacher comments in school reports: What's effective?' in Teacher.
Assessment reform and innovation, ACER.
Subscribe to the Discover newsletter
Copyright and publishing permissions
All rights reserved. Please address any requests to reproduce information to [email protected]
Media enquiries
Media and journalists seeking ACER comment: to check if we can help you with comment or background research, please contact your local ACER office .
ACER Social Media
Follow ACER on Facebook Follow ACER on Linkedin Follow ACER on Twitter Follow the RSS feed for Discover
Social media directory
Media contacts
ACER can provide evidence-based and nonaligned media comment on a wide range of education subjects about which we have conducted research. ACER does not provide opinion-based commentary.
To check if ACER can help you with comment or background research for your story, please contact your nearest communications representative.
Australia T: +61 3 9277 5582 M: +61 419 340 058 E: [email protected]
India T: +91 11 41097433 E: [email protected]
Indonesia T: +62 21 2751 6999 E: [email protected]
Malaysia T: +603 7932 4447 E: [email protected]
United Arab Emirates T: +971 4 434 1904 E: [email protected]
United Kingdom T: +44 (0)203 9090 659 E: [email protected]
The ACER sites use cookies for essential functions, analytics to allow us to track usage and improve content and third party analytics cookies. By continuing to browse our sites you are accepting these cookies. Read our cookie policy for more information on the cookies we use and how you can control them.
Advertising
Applications
Assessments
Certificates
Announcement
Invitations
Newsletters
Questionnaires
Food & Beverages
Recruitment
Marketing Examples
Transportation
11+ Teacher Report Writing Examples [ Research, School, Card ]
Teacher Report Writing
What is teacher report writing, what is the best examples of report writing, 11+ teacher report writing examples, 1. teacher classroom observation report template, 2. sample teacher research report writing, 3. teacher report writing format template, 4. report writing on teachers day, 5. teacher writing report card, 6. teacher writing training report, 7. professional teacher report writing, 8. basic teacher report writing, 9. formal teacher report writing, 10. classroom teacher report writing, 11. school teacher report writing, 12. teacher report writing questionnaire, what is a teacher report writing, how to write a teacher report, what is the format of a good report writing, how is a good report written, what are the 7 steps of report writing, what is a teacher report writing, what is the purpose of this report, what should be avoided when writing a teacher report.
Assessment: To assess and document a student's academic achievements and progress over a specific period.
Communication: To communicate a student's performance and areas of improvement to parents, guardians, or relevant stakeholders.
Feedback: To provide constructive feedback on a student's strengths and weaknesses, helping them and their families understand their educational development.
Planning: To assist in planning and implementing tailored educational strategies or interventions to support the student's growth.
Academic Performance: Assessment of a student's performance in subjects or courses, including grades, test scores, and class participation.
Behavior and Attitude: Evaluation of a student's behavior in the classroom, their attitude toward learning, and their interactions with peers and teachers.
Progress: Documentation of a student's progress compared to previous reports or benchmarks.
Areas of Improvement: Identification of specific areas where the student can improve or areas that require attention.
Achievements: Recognition of a student's achievements, awards, or accomplishments during the reporting period.
Recommendations: Suggestions for actions or strategies that can help the student succeed academically or behaviorally.
Introduction
Literature Review
Methodology
Data Analysis
Recommendations
Background information on the rise of social media.
Statement of the research problem.
Objectives of the study.
Overview of existing research on social media and its effects on youth.
Theoretical frameworks used to analyze the impact.
Description of research design and data collection methods (surveys, interviews, content analysis).
Sampling techniques and participant demographics.
Ethical considerations.
Presentation of survey results, including charts and graphs.
Thematic analysis of interview data.
Discussion of findings.
Summarized results, highlighting key trends and statistics.
Quotes from interviewees to illustrate personal experiences.
Interpretation of findings in the context of the research objectives.
Comparison of results with prior studies.
Discussion of the implications of social media use on youth.
Summary of the research's main findings.
Statement of the report's contributions and limitations.
Suggestions for addressing the negative effects of social media on youth.
Areas for further research.
Properly formatted citations of all sources used in the report.
1. Use Simple but Clear Jargon
2. always be clear and concise, 3. give some examples to prove your point, 4. use the instructions given by your school, 5. revise the report you are writing.
Title of the Report
Author's Name
Date of Submission
Name of the Organization or Institution (if applicable)
A brief summary of the report's purpose, methods, key findings, and conclusions.
Typically, it should be concise, ideally not exceeding 150-250 words.
A list of sections and subsections in the report, along with corresponding page numbers. This helps readers navigate the report easily.
A list of all figures and tables included in the report, with corresponding page numbers.
An alphabetical list of abbreviations or acronyms used in the report, along with their meanings.
Provide context and background information about the report's topic.
Clearly state the report's purpose, objectives, and scope.
Present a brief outline of the report's structure.
Summarize relevant prior research, theories, and concepts related to the report's topic.
Provide a critical analysis of existing knowledge in the field.
Explain the research methods or procedures used in the report, including data collection, sampling, and analysis.
Justify the chosen methods and discuss any limitations or ethical considerations.
Present the main results or findings of the report, typically using charts, tables, graphs, or textual descriptions.
Organize findings logically and use clear headings and subheadings.
Interpret and analyze the findings in the context of the research objectives.
Discuss implications, patterns, and relationships observed in the data.
Address any limitations or challenges encountered during the research.
Summarize the key points and findings of the report.
Clearly state the conclusions drawn from the research and their significance.
Make recommendations, if appropriate.
Clearly understand the purpose and scope of the report. Identify the key questions or issues that the report aims to address.
Collect all the necessary information, data, and sources relevant to the report's topic.
Ensure that your information is accurate, up-to-date, and from reliable sources.
Create an outline or structure for your report. Identify the main sections, subheadings, and the logical flow of information.
Begin with an engaging introduction that provides context and sets the stage for the report.
State the purpose, objectives, and scope of the report.
Offer background information on the subject matter to ensure readers understand the context.
Present the main content of the report in a logical sequence.
Use clear headings and subheadings to separate different sections.
Follow a coherent and systematic structure.
Write in clear, concise, and jargon-free language.
Avoid overly complex sentences and technical terms unless necessary.
Provide evidence, data, examples, or citations to support your statements.
Use charts, tables, and graphics where appropriate to enhance clarity.
Analyze the data or information presented and interpret the results.
Offer explanations, insights, and conclusions based on the findings.
If the report's purpose involves recommendations, provide clear and actionable suggestions.
Ensure your recommendations are well-justified by the report's findings.
Clearly understand the purpose of the report and its intended audience.
Define the scope of the report, including what it will cover and any specific questions or issues it should address.
Gather all the necessary information, data, and sources related to the report's topic.
Ensure that your information is accurate, relevant, and from reliable sources.
Create an outline or structure for the report. Identify the main sections and subheadings, establishing the logical flow of information.
Start with an engaging introduction that provides context and explains the purpose and objectives of the report.
Clearly state what the report aims to achieve.
Organize the main content of the report into sections and subsections, following the outline.
Present the information in a logical, coherent, and systematic manner, using clear headings.
Analyze the data, information, or evidence presented in the report.
Interpret the findings, providing explanations, insights, and conclusions based on the analysis.
Summarize the key points and findings from the report in the conclusion.
If applicable, provide clear, well-justified recommendations based on the report's findings and analysis.
More Design
Free 6+ self-introduction essay examples, free 6+ examples of short report, 5+ ways of writing an observation report examples, 4+ action research report examples, how to write an evaluation report examples, memo writing examples, examples of writing a school report, book report writing examples for students, 10+ elementary research report examples, how to write a progress report examples, how to write an interview report with examples.

Related Articles
id; ?>)" rel="noopener" role="button" tabindex="0" aria-label="postclick">19+ Report Writing Examples
School Report Writing: 10 Top Tips and Expert Advice for 2022
Learning Ladders Blog School Report Writing: 10 Top Tips and Expert Advice for 2022
How to write a school report
We would all like to think that parents thoroughly read through our carefully crafted pupil school reports. How they must appreciate the hours we put into school report writing! However, the reality is that reports are often not as cherished as we would hope. It's very easy to get them wrong. Wrong name in a copy and paste. Blanket statements for the class such as "We had a great time at Arundel Castle", then finding out the student didn't attend that day…
But it's also just as easy to get them right. Being specific. Writing in simple language. Providing opportunities for parents to get more involved in their child's education. All of these elements help to create a great school report.
To help you write great end of year reports, let's answer the simple question: what is a school report? In a nutshell it's a written assessment of a pupil's performance and provides valuable guidance to parents and teachers, as well as students.
Reports take time
Unfortunately, school report writing can take time. To make them as personal as we would like to, they can take hours. We want to add personal touches. We want to tailor everything to every time. But if you are writing them frequently, end of year reports can eat into quite a few weekends. Writing them termly, or bulk writing huge reports yearly is very time consuming. Automation can help nowadays. No longer do you have to use the clunky systems of the past – many modern assessment systems can take away some of the strain. Ongoing communications with parents can streamline reports, so you don't have to include those things which have already been discussed.
Personalising school reports can go wrong
Despite all attempts to the contrary, personalisation can go wrong. It can be difficult when trying to remember everything about every child over the whole year. Remembering exactly who did what at the nativity performance is difficult in June! For those teachers who teach one subject to many children it is even harder.
Teachers and parents each have a different focus Teachers may spend ages pouring over assessment data to pick out some key targets and achievements. Some parents may want to jump to the end of the report to see if their child has loads of friends. Other parents do want to have detailed information on their child's successes and want to help from home. A lack of detail in this area could leave them feeling like they cannot build on the recommendations.
So how do you get it right?
Here are 10 top tips to assist you with school report writing:
Ensure nothing is a total surprise . A parent should not be finding out via the report anything which will come as a total shock – good or bad! If their child has been off task 80% of the time, they shouldn't be finding out just before the holidays. This doesn't help them to support changes. The report should build on and confirm the ongoing conversations, adding to the parental engagement which has gone beforehand throughout the year.
Keep it simple . Avoid the jargon and acronyms which abound in education. Add details and simple explanations where necessary. A glossary of terms relevant to the school could even be part of the template. This can be especially helpful if you have your own assessment terms. You may also want to add a quick guide to terms such as "fronted adverbials" also.
Be specific . Statements should be simple, and in layman's terms, but be based on solid evidence. "Joshua did well this year" is not specific enough. Parents may like to hear such a lovely statement, but it gives them nothing to engage with. They will end up asking Joshua what he did well in… which Joshua may also not be sure of the details.
Use the '4 parts' rule . Each statement in a school report should include 4 elements: the achievement/success; evidence of that success; the target; resources to help meet the target. So, a four-part phrase might be: "Joshua has progressed well in handwriting. He is now joining most of his letters in each word. His next step is to keep the sizing of his handwriting consistent. A great website to help model this is…" All too often we stop after 3 parts: success, evidence, target. This leaves parents stuck when they want to support that target. Directing them to resources that match the school's curriculum helps the parents.
Follow school guidance . Every school has their own ideas about what should be included. How many words to include, for example, and usually a template. If you're new to a school but want to get started on reports early, make sure to ask for some examples from last year to get a sense of what is expected. You may think you got the reports done before the holidays, but there is nothing more deflating than finding you need to rewrite them completely.
There is a place for automation . Teachers may have been stung by old report writing software. It may have messed up genders or come up with some grammatically terrible sentences. Many modern assessment platforms have much more advanced techniques and tools available now. You spend the term and year updating data for the graphs and assessment information. Why not then allow the system to take some of your workload? Your assessment knows exactly where the pupils are, based on your RAG ratings of statements and such. They will output sentences to reports which follow your own school's curriculum, and it knows who is a girl or a boy! And gets the names right every time. Technology, at its very best, is efficient, which leaves you more time to write the personal statement parts.
Add resources and links . Again, some systems have a reporting online option. This links parents to resources that are curriculum-linked. This means that for each target they are directed to high-quality resources to use at home. This can turn your school report writing into a significant part of your teaching. Also, your learning and assessment cycle. Parents being involved in their child's education makes a huge difference. Where you are printing reports, you can add short links. These could be simple recommended resources such as YouTube channels, websites and even apps, which you know are educationally sound.
Make the layout easy to follow . The school template can be important in making sure reports are easy to understand. If there are grades for some subjects and not others, a design change can help to make that seem strange. As with marketing rules, there are ways to bring the parent's eye to the key information they need to see. At Learning Ladders, we have worked really hard to ensure our reports stand out. They are based on these principles outlined. You may not have control over your school template, but you can ensure sentences are concise and paragraphs are not too long. These make the report much easier to read.
Don't overdo it . A few key successes and a few targets are great. Make it manageable. A list of 20 successes might seem wonderful but will be very overwhelming. For the core subjects, 3-5 successes and 3 key targets are plenty. For foundation subjects, 3 successes and 1 or 2 things to work on would be perfect.
Treat it like a parent's evening . When writing the personal part of the report, I like to pretend the parent is in front of me, as though I am saying everything to their face, imagining their reaction. That helps me to be enthusiastic and realistic – which comes across even on the page. This also helps me to write each pupil's report statement in one go, rather than going back and forth to edit (which is when I am more likely to make mistakes!). I also try to imagine their questions and add a bit of context or answer those upfront, as part of the report.
To find out how Learning Ladders makes school report writing easy, whilst keeping all those individual touches that parents love, have a read about our automated pupil reports .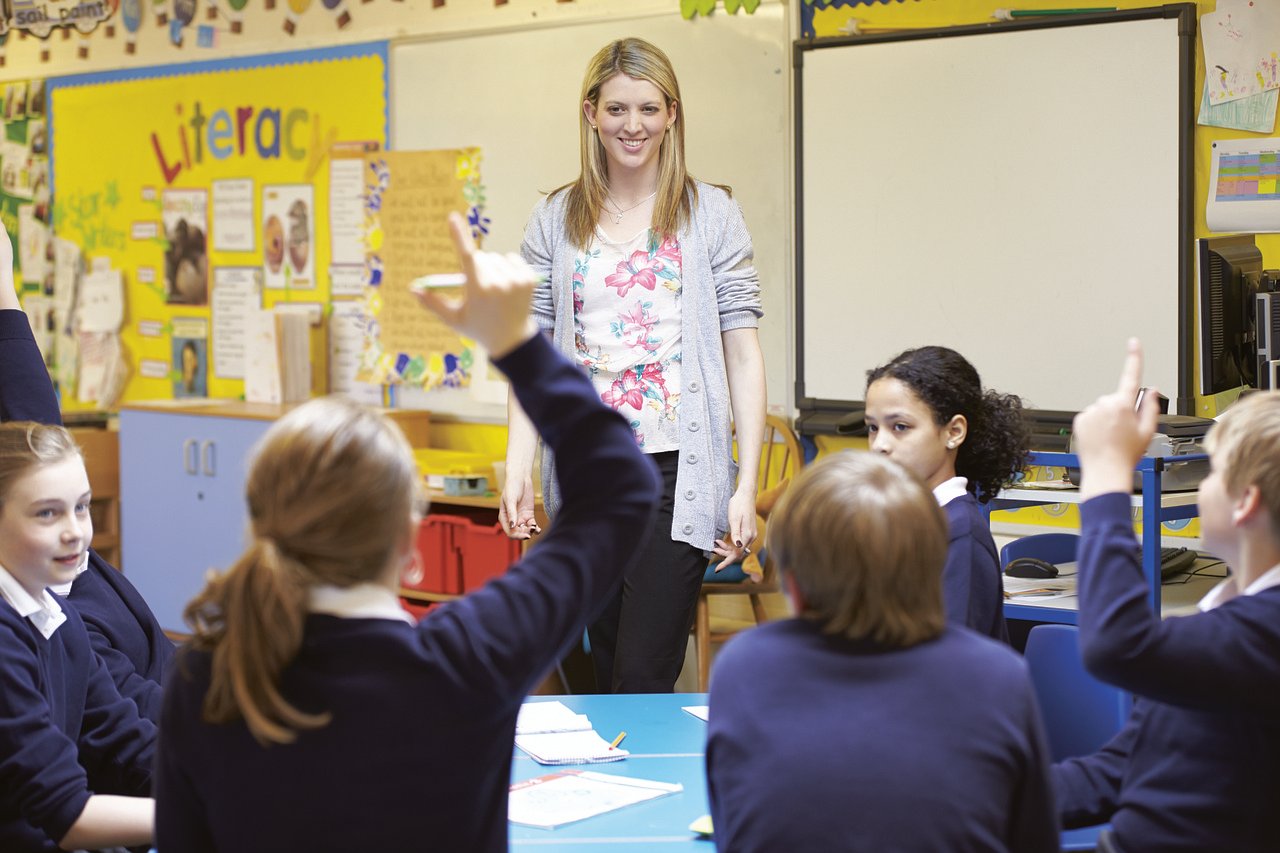 Replacing Classroom Monitor or Target Tracker
A number of schools are telling us that they want to replace Classroom Monitor or Target Tracker this Spring/Summer, and obviously we'd be delighted to
We're here to help!
Looking for Learning Ladders customer support? Did you know that membership includes full technical support and free CPD for every member of school staff with
Learning Ladders is the award-winning pupil progress tracker tailored entirely to the needs of your school. Want to know more? Book a demo with our team.
Get started, product videos, information, technical help, get in touch.
Copyright © 2023 Learning Ladders. All Rights Reserved. Registered Company Number: 08400688 Website Development by HUB
15 tips for effective report writing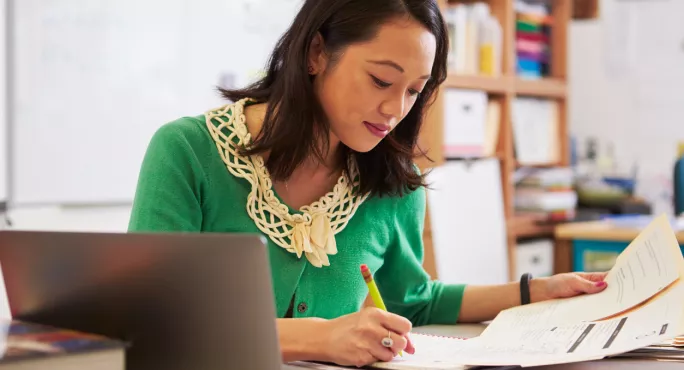 Some teachers write well over 150 reports in a matter of weeks.
The pressure piles on, because these are high-stakes documents: ones that will be read by senior leaders , proofreaders (if you're lucky enough to have them), parents and, of course, the student. 
Writing meaningful reports is actually a much underrated and undervalued art. So it pays to prepare well in advance, to avoid panic at the deadline. 
This is my strategy for managing the process:
1. Get to know your students as well as you possibly can
No worthwhile report can come out of a vague impression. This is an incredibly tall order for secondary humanities teachers, who see several large classes of 30 or more each week. 
It takes time and conscious effort to get some detail about the less obtrusive people in the room, and it's not something you can leave until the last minute. 
Noting down observations as they arise can help, as can retaining notes from parents' evenings and assessments over the year. 
2. Create opportunities to hear your students speak 
Ensure that you can hear or see them in action during lessons in the weeks building up to report-writing season. 
3. Delete the statement bank
Students can spot patterns of expression a mile off when they compare their reports with their friends'.
This is especially true when they get identical combinations of comments from one of their subject teachers.
4. Cut back meaningless generic waffle 
Don't talk at length about what the class has studied over the past year, unless you are going to put the student into the context of that learning. If so, where do they fit in? 
5. Aim to write something that isn't bland 
We have all encountered the report that goes something like this:
"Grace has completed a number of assignments. She is working steadily and achieving an acceptable standard. It's clear that Grace has a number of talents, which are emerging in her work.
"She is doing as well as can be expected in the light of her ability. With further effort, Grace could do even better. I look forward to seeing more of the same in the coming academic year."
Such general and non-committal statements cover an acceptable amount of paper without saying anything contentious - or, indeed, useful.
6. Think of your report as a kind of pen portrait 
Or, for the English teachers and readers among us, think of it as a mini character study . List the qualities you see in your characters.
7. Open your report well
Begin with a clear opening statement. This should reveal how you perceive the student in class.
Have they been generous in their contributions - or even over-generous? Have they been retiring, hiding their light under a bushel - as you discovered later? Have they been distracted? Or, indeed, distracting? 
8. Consider 'soft skills', such as ability to collaborate
Employers and parents love to know about the students' social selves . Have they supported, challenged, contradicted or helped others? 
9. How quickly do students grasp ideas and develop concepts? 
This could be your chance to comment on something that has posed difficulties, and which show the student in a good light as they overcame the challenge. 
It may be that there is an ongoing problem for which they need support from home or from within the school. Or it may be that extra effort is the answer. 
10. How well do they write? 
It could be that the student is very dependent on a writing frame. Or, at the other end of the ability range, they are beyond needing such help and are competently planning and structuring their own responses. 
Possibly they are showing true maturity in taking on this task with no prompting. 
11. How accurate is students' writing? 
It could be that students have easily grasped the rules of spelling, punctuation and grammar . Or it may be that they have not really paid enough attention to the basics. 
Perhaps they could be challenged by you suggesting that they aim to write a variety of sentence structures with different openings. 
12. Consider your tone
You may think that your witty comment is amusing, but will it be taken as such by the audiences for whom you are writing? 
13. Have you combined helpful criticism with constructive praise? 
This is a difficult one for teachers, because some schools don't like to include anything that might be contentious. 
Critical comments, no matter how well founded, risk the backlash of an angry parental email - followed by many hours of meetings, action plans and interventions. Not to mention the sleepless nights of self-blame. 
On the other hand, students need to know where they stand. Most teachers want to give a fair picture of what is going on. 
14. Do you offer helpful suggestions?
Did you offer ideas as to how they can improve their work or widen their repertoire of skills? It's usually best to offer this close to the end, as a springboard to future development.
15. Have you proofread your own work? 
I have deliberately left this one 'til last. For many schools, accuracy comes top of the list. 
Obviously, we need to write as well as - if not better than - our own students, in order to keep our credibility. 
Some schools are more nitpicking than others . The choice between putting "exam" or "examination" , for example, is not really fundamental to the final message. 
However, your spelling, grammar and punctuation mistakes will have to be put right, either by you at a later stage, when the heat is on to get the reports out on time, or by a proofreader - or by your line manager. 
The grammar and spelling checking functions on a computer don't always pick up on the specific context in which you've use a word or punctuation mark, so you might like to consider the following:
Have you spelled the student's name correctly as it appears on the official school list? And have you been consistent throughout the report?
Have you ensured that you are not writing a report that you have adapted from another student's, and forgotten to change the name in all places?
Do you know how to use commas correctly? 
Relatedly, are you using commas where there should really be a full stop to mark the end of a sentence? This kind of error is increasingly common as written language becomes less formal. The best way to check is to read your work aloud. To avoid the problem, use shorter sentences. The advantage of shorter sentences is that they provide clarity and purpose.
Have you spelled high-frequency words correctly ? Do you know the difference between "practice" and "practise", for example?
Have you used apostrophes correctly? A grammar-check function can try to put apostrophes in the wrong places, so don't rely on it too completely.
The real secret to writing a memorable report is quite simple: keep it short, snappy and individual. It's quicker to check, and the real message gets through more clearly.
Yvonne Williams is head of English and drama in a secondary school in the South of England. She has contributed chapters on workload and wellbeing to  Mentoring English Teachers in the Secondary School , edited by Debbie Hickman (Routledge)
You've reached your limit of free articles this month
Register for free to read more.
You can read two more articles on Tes for free this month if you register using the button below. Alternatively, you can subscribe for just £1 per month for the next three months and get:
Unlimited access to all Tes magazine content
Exclusive subscriber-only articles
Regular email newsletters
Already registered? Log in
Subscribe to read more
You can subscribe for just £1 per month for the next three months and get:
This is 0 of 1
Now only £1 a month for 3 months
Subscribe for just £1 per month for the next 3 months to get unlimited access to all Tes magazine content. Or register to get 2 articles free per month.
Subscribe for just £1 per month for the next 3 months to get unlimited access to all Tes magazine content.
Write Reports
Add brief comments about each student and allow the AI to generate full flowing, perfectly formed reports in seconds!
Google Classroom
Save time by allowing our app to pull your students' names from Google Classroom enabling you to generate your reports in seconds!
Fair Pricing
Fair, pay as you go pricing, according to the complexity and size of your reports. Add credits when you need to with unused credits never expiring.
Teachers AI School Report Writer
Write personalised school reports for all your students in seconds by utilizing our cutting edge ai., simply enter a few bullet points for each of your students and allow the ai to write a full flowing report., get started today with 50 free student reports & no credit card required, nothing to download - all done in the browser..
TRY TEACHERS AI REPORT WRITER TODAY!
Example reports
Maths report (130 word output) Input given for this student: "Quiet, hardworking. Needs to ask questions more. 39% in practice examination. Needs to revise and complete past papers."
Student School Report below: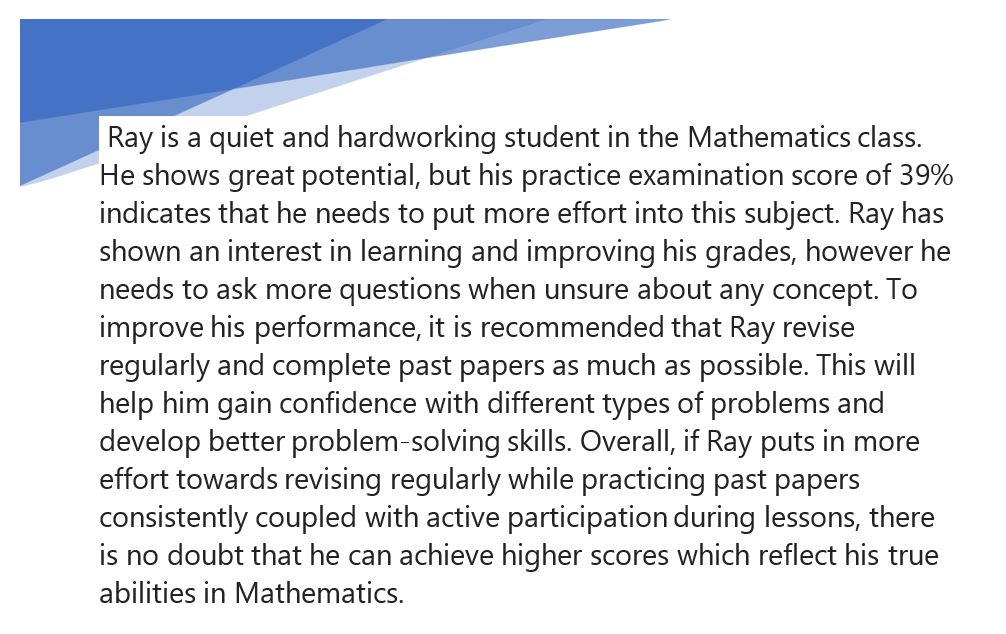 TRY AI STUDENT REPORT WRITER FREE!
English report (120 words output) Input given for this student: "Cheerful and active member of the class. Achieved 76% in end of year test. Comprehension better than written work."
Student report generated below: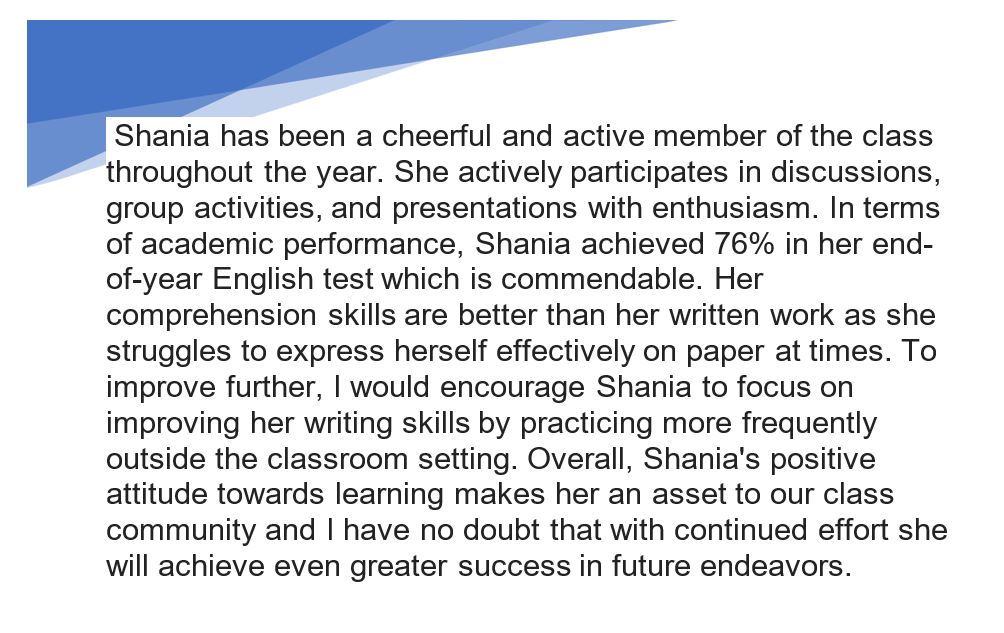 GET TEACHERS AI SCHOOL REPORT WRITER
Personalized school reports for each student
Suitable for secondary / high school and primary / junior school reports, perfect spelling and grammar every time, set each reports word count and style, fully multilingual - teacher input and report output can be any language, google classroom integration, export the student reports to xlsx or docx files, ultra low cost teachers school report writer, free to get started with 50 complimentary student reports and no credit card required.
When signing up and logging in, you will be prompted to allow the app access to your Google Classroom account. This permission is required if you wish to use the import student names feature which will automatically import your students and classes into the app so you do not manually have to add your students. We do not store any information from your Google Classroom account other than class information and students names.
50 FREE Credits for signing up!
Free credits, perfect reports.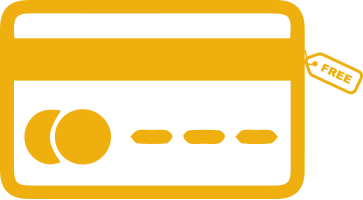 Sign up today and get using the system right now. We will give you 50 free credits just for signing up! Enough to generate a whole class set of reports.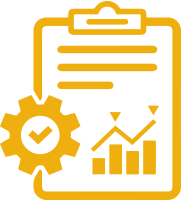 Perfect reports every time. The more input you give, the more tailored are the reports and always written in excellent English! No more reports being returned for corrections!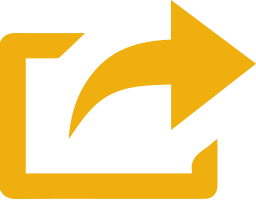 Export as docx / xlsx
Export your final class sets as Docx or Xlsx files which you can then upload to your school MIS, or copy and paste into wherever is required.