How to End a Letter (Example Closings, Sign Off's)
Want to crush your interview.
Learn how to ace your interview with superior confidence.
Want to know how to end a letter? Knowing how to end a business note, end a letter, or send an email is an important business skill to develop. It helps portray a sense of confidence, respect, and tone to your message that can help solicit a response and get you what you need.
Picking the wrong ending to an email, business letter, or letter of recommendation can weaken the message in its entirety. And picking a formal ending to an informal letter and an informal ending to a formal letter can also be embarrassing. We're going to cover what makes a great ending to a business note and how you might be able to design a personalized signature that fits your personality.
Ready? Let's get started.
What To Say Before Your Closing Statement
Here's how to end your letter. Your salutation is defined as the sendoff or the statement before you list your name in the signature of the letter. For example, "Sincerely." Before you list this, though, you should always have some true closing statement.
This closing statement should be positive and thankful, depending on the email or note you're sending. For the most part, something like, "Appreciate your fast response" or "Thank you in advance" is appropriate.
This lets the reader know that you're appreciative of the action items that you've asked from them within the letter or email. And this should go before your closing statement.
This is what it should look like:
Thank you in advance. Sincerely, John Smith
What Can I Say Other Than "Sincerely"
Sincerely is still one of the best closing statements that you can use in almost any professional setting. But if you're looking for some creative alternatives that are as universal as "Sincerely," here are a few options:
"Thank you"
"Thank you so much"
"Warm regards"
"Appreciated"
"Best regards"
List of Closing Statements for a Letter or Email (Letter Endings)
Here is the absolute best list of closing statements that you can use for a legal letter. Or a business letter, note to a friend, email, or another type of semi-formal situation. Somewhere you want to be presented as professional and with a more serious tone.
"Sincerely"
"Best regards"
"Respectfully yours"
"With appreciation"
"Very best"
"Kind regards"
"Fond regards"
"Cordially yours"
"Warm wishes"
"Yours faithfully"
What Are Bad Closing Statement (Sign-off) Examples
Unless you're sending a letter or email to a very close friend. And the tone of the message is informal. Avoid some of these closing sign-offs as they could make devalue the impact of your message:
"Hugs and kisses"
"Talk to you later"
"Take care"
"See ya later"
"Always yours"
"Have a good one"
"Talk to you soon"
"XOXO"
"Godspeed"
"Best Wishes"
"OK bye"
"Talk soon
"Thnx"
"THX"
"Many thanks"
Always have a complimentary closing to your letter ending. This is why the above examples are too informal and don't work.
How to End a Letter to a Teacher
Let's say you're writing a letter to a teacher; this could an email or a professional letter that you'd like to be printed. What closing sign-off and closing statement do you pick? More than likely, your note is going to be professional. Here's what you might want to pick when writing a letter of this kind:
Thank you in advance. Best wishes, John Smith
Other options include:
"Thank you so much, Professor Johnson"
"Appreciate your response, Mrs. Jenkins"
"Thank you for your time, Mr. Stock"
How to End a Letter of Complaint
Let's say you're writing a letter of complaint. This is a professionally toned legal letter. What should you say as a closing statement and closing sign-off in a letter of this kind? Here's an example of what you might want to pick:
I'm available to speak at your convenience. Best wishes, John Smith
How to End a Letter to a Friend
Writing a letter to a friend is a nice way of sharing heartfelt thoughts, opinions, or simply saying thank you for being a close friend. Most letters written to friends contain heartfelt messages. When that's the case, it's going to be best to end the letter with sincere messages that show appreciation to the friend and show sincerity. Here are the ways to end a letter to a friend:
It's important to me that you see how much this friendship means to me. I want to say thank you for being such a great friend.
Thank you for being there for me, John Smith
A closing phrase will be the most important part of the letter to a friend. The closing phrase shows sincerity. Here are additional closing phrases to use for a friendship letter:
This friendship has had a great amount of impact on my life, and I would like to say thank you for that.
This friendship means a great deal to me; I hope that I'm able to express that with clarity. If not, please let me know; I'd like you to see how much you mean to me.
This friendship is something that I truly cherish, and I'm appreciative of all the gifts that we've been able to exchange with each other. And what that has done for the betterment and improvement of our lives.
This friendship has been a bright star in my life. It's something that I hold with truly high regard. And without this friendship, my life wouldn't be the same. I hope you know how much you mean to me.
This is a friendship, but I feel like you're also my family. I want to say thank you for who you are, all that you've done, and for being yourself. I value you, cherish you, and cherish this friendship.
Capitalization and Grammar of Your Closing Statement
What should the grammar, capitalization, spacing, and line breaks be for your closing statement and solution? Here are the general guidelines.
When you list your closing statement, like "Thank you in advance": say your closing statement, a double line break, and then list your closing sign-off.
When you use your closing sign-off: when using your closing statement, capitalize the first letter of the greeting. And add a comma after the send-off, a single line break with your name listed after.
Always capitalize the first letter of your closing statement or send off only. You don't need to capitalize on each letter of the send-off.
What Should Your Personal Signature Look Like
You should always have a personal signature following your sign-off. This should include your name, phone number, contact email address, and potentially your address.
If you're sending an email, you might not want to list your address. But all other contact information can absolutely be helpful. Here's how that might look:
Warm regards, John Smith 888-888-8888 [email protected]
That's an example of a perfect looking personal signature.
If you're sending a legal letter, you may want to include the same level of information but have a personal signature that officiates the letter. For example, it would look something like this:
Warm Regards, John Smith [Handwritten signature] 888-888-8888 [email protected] 123 Street., NY, 11211
Ending Your Letter
Before ending your letter, check a few things. First, if the body of your letter is long, recap the message before the signature or any letter sign-offs. Make sure the email is clear. Or "the ask" is clear to the recipient. Then, close the letter with a professional ending. And follow-up if required.
Letter Closing FAQ's
Below are professional questions that job seekers or business professionals have had regarding business letter closings.
Should my letter closing be different if I say the same thing in my email signature?
If sending a formal email instead of a letter and your email signature already has a complimentary closing to it, you don't need to repeat yourself. Use the email signature instead. And opt for a closing paragraph or closing sentence to end your formal letter. As long as your email signature contains a sincere thank you, you'll have more opportunities to write a simple yet impactful concluding paragraph to your email or letter.
What if I'm writing a cover letter? What should my closure be?
When writing a cover letter , you should use a closing paragraph and cover letter closing . The examples provided here are for business email, business letters, or general business correspondence. Use the closing examples provided for a business letter , not a cover letter.
If I'm writing a letter or email to a business, how should I close that email or letter?
You should always close a business letter with a formal closing. This would be "Warm regards" or some other type of formal ending.
If I'm writing a letter to a colleague, how should I close that email or letter?
If you're closing a letter to a colleague, you should still use a formal ending. This will show respect to the reader that is proper for a professional situation.
What are some mistakes that are made when closing a letter?
The biggest one is using an informal closing when a formal one is more required. That is one of the biggest mistakes that professionals make.
What if it's a resignation letter? What are good ways to close that?
With a closing that shows gratitude. Like "Thank you so much for this opportunity."
Should I say love in my letter closing?
Using the term "love" can be very odd in professional circumstances. You should only say the word love if this is a personal letter to a loved one.
What is a closing phrase?
A closing phrase is the same as a closing sign-off. Though a phrase might mean you are saying something like, "Thank you so much and look forward to speaking soon."
Why is a closing phrase important to have in a job application email?
When submitting your job application, your closing phrase can show your professionalism and comfort with sending professional emails and conducting yourself in professional situations. This will help the reader or hiring manager feel more secure with your professionalism. Finding a phrase you prefer. And one that's proven to be acceptable to either a boss or colleague. Can be a great way to impress your prospective employer and speed up your job search process.
Should I say "thank you for your consideration"?
Saying that isn't going to leave a lasting impression on the reader. However, it is a simple phrase to use. You can use it on occasion. But if you're submitting an important document. Or want the reader to pay attention to what you have sent them (IE: applying for a job). I wouldn't use that sign-off.
What's the best tip you have for someone writing a sign-off?
Proofread your sign-off, ensure proper punctuation, sound excited, and show your experience as a professional through a unique and personalized touch you can add to the sign-off.
Should my closing sign-off ever be longer than a sentence?
It should be one concise sentence. Some people write a full paragraph. Do not do that. Please keep it simple when crafting your own closing phrase.
Additional Business Letter Resources
Learn how to end a professional letter, business letter, or cover letter - How To End A Letter (Closings, Sign Offs)
Learn how to address a cover letter in a professional and effective manner - How to Address a Cover Letter and Find a Managers Name to Use
Learn how to properly include your contact information on your resume or cover letter - Including Your Contact Information On A Resume Or Cover Letter
Discover ten best alternatives to using the email greeting, "I hope this email finds you well" - 10 Best Alternatives to "I Hope This Email Finds You Well"
Learn how to start a professional email and get 20+ examples to use by business scenario - 50 Ways to Start a Professional Email (By Scenario)
Learn how to write a letter of interest that is short, impactful, and guarunteed to get your employer to open your resume - Writing a Letter of Interest by Email (+ Examples)
Learn how to write a reference letter - 2 Reference Letter Examples and How to Write Yours
About the author
Patrick Algrim is a Certified Professional Resume Writer (CPRW), NCDA Certified Career Counselor (CCC), and general career expert. Patrick has completed the NACE Coaching Certification Program (CCP). And has been published as a career expert on Forbes , Glassdoor , American Express , Reader's Digest , LiveCareer , Zety , Yahoo , Recruiter.com , SparkHire , SHRM.org , Process.st , FairyGodBoss , HRCI.org , St. Edwards University , NC State University , IBTimes.com , Thrive Global , TMCnet.com , Work It Daily , Workology , Career Guide , MyPerfectResume , College Career Life , The HR Digest , WorkWise , Career Cast , Elite Staffing , Women in HR , All About Careers , Upstart HR , The Street , Monster , The Ladders , Introvert Whisperer , and many more. Find him on LinkedIn .
Fact checked: Our small and dedicated team rigorously evaluates every article, guide, and reference to ensure the information is accurate and factual. Learn more .
Popular Resources
35+ Phone Interview Questions & Best Sample Answers
Phone interviews have become a core part of the process when attempting to find a secured placement for an open position. Companies receive massive responses from potential candidates for any..
12+ Best Questions To Ask A Recruiter
Concerning a job search, you might receive numerous offers from your recruiters. Before you choose one, you need to assess all the conditions, for which it is vital that you know everything associated with the offered position..
Answering "What Makes You Unique" In A Job Interview
Answering this question during a job interview requires more than knowing why you are unique as an individual. Yes, the true scientific answer is made up of two main components: your..
250+ Ice Breaker Questions for Life
An ice breaker question is a question that's asked from one person to another person in order to act as a conversation starter. It brings a connection...
10 Best Answers to "What Motivates You?"
Open-ended questions like "What motivates you?" can elicit a deer-in-the-headlights reaction from job candidates if they are unprepared. It's a broad question and can leave the interviewer..
Answering "How Did You Hear About This Position" In An Interview
A lot of interviewers ask this question - how did you hear about this position? This way they can judge you if you are a passive or an active job seeker..
8 Best Thank You Emails After an Interview (Samples, Free Templates)
Writing a thank you note after an interview says a lot about you as a potential employee. Most notably, it says that you care about the opportunities presented..
Writing a Resignation Letter (How To Write It, Samples)
Writing the perfect letter of resignation is more of an art than it is a science. And we're going to cover how to master that art form in this full guide..
How to End a Letter (Example Salutations, Sign Off's)
Knowing how to end a business note or email is an important skill to develop. It helps portray a sense of confidence, respect and tone to your message..
Help us by spreading the word
Internships
All Resources
Cover Letters
Job Descriptions
Interview Questions
Most popular
Trivia Questions
Trivia Questions for Kids
555 Meaning
333 Angel Number Meaning
Most Likely To Questions
Good Pick Up Lines
Cute Names to Call Your Boyfriend
Funny Insults
Paranoia Questions
777 Angel Number Meaning
Bad Pick Up Lines
Funny Names
© Copyright 2023, algrim.co - Terms & Conditions - Privacy Policy - Illustrations
Search Search Please fill out this field.
Career Planning
Finding a Job
How to End a Letter (With Closing Examples)
Alison Doyle is one of the nation's foremost career experts.
The Best Options To End a Letter
Letter closing examples, more letter closing examples, letter closings to avoid, how to capitalize a closing, how to format a letter ending, what to include in your signature, signature examples, frequently asked questions (faqs).
AntonioGuillem /  iStock / Getty Images Plus
How you end a letter is important. It's your last chance to make a good first impression on your reader. Choose the wrong closing, and you might damage the goodwill you have built up in the rest of your communication.
What's the best way to end a letter or email message? Your closing needs to leave the reader with positive feelings about you and the letter you have written.
In closing your letter, it is important to use an appropriately respectful and professional word or phrase.
Most formal letter closing options are reserved but note that there are degrees of warmth and familiarity among the options. Your relationship with the person to whom you're writing will shape which closing you choose:
If you don't know the individual to whom you're writing, stick with a professional formal closing.
If you're writing to a colleague, business connection, or someone else you know well, it's fine to close your letter less formally.
Above all, your closing should be appropriate. Choose the right letter closing, and your reader likely won't remember how you ended your letter. Ideally, your message will resonate instead of your word choice.
Key Takeaways
When you don't know the individual to whom you're writing, use a professional formal closing.
If you're writing to someone you know well, it's fine to close your letter less formally.
Some closings are not appropriate for business correspondence, so avoid being too informal.
Review the best way to end a letter and review formal, business, or personal letter closings, sample signatures, letter examples, and writing tips.
The Balance
The following are letter closings that are appropriate for business and employment-related letters.
Sincerely, Sincerely yours, Regards, Yours truly, and Yours sincerely 
These are the simplest and most useful letter closings to use in a formal business setting. These are appropriate in almost all instances and are excellent ways to close a cover letter or a job inquiry . "Sincerely" is a classic way to end a letter or email, and if you're not sure about options, it's a good one to choose.
Best regards, Cordially, and Yours respectfully
These letter closings fill the need for something slightly more personal. They are appropriate once you have some knowledge of the person to whom you are writing. You may have corresponded via email a few times, had a face-to-face or phone interview, or met at a networking event.
Warm regards, Best wishes, and With appreciation
These letter closings are also appropriate once you have some knowledge or connection to the person to whom you are writing. Because they can relate to the content of the letter, they can give closure to the point of the letter. Only use these if they make sense with the content of your letter.
When you're ending your letter, be sure to choose a letter closing that is appropriate to the topic of your letter and to your personal situation and relationship with the person to whom you are writing. Here are more examples to choose from:
Best of luck,
Best wishes,
Cordially yours,
Fond regards,
In appreciation,
In sympathy,
Kind regards,
Kind thanks,
Kind wishes,
Many thanks,
Respectfully,
Respectfully yours,
Sincerely yours,
Stay safe and well,
Thanks again,
Thank you for your assistance in this matter,
Thank you for your consideration,
Thank you for your recommendation,
Thank you for your time,
Warm regards,
Warm wishes,
With appreciation,
With deepest sympathy,
With gratitude,
With sincere thanks,
With sympathy,
Your help is greatly appreciated,
Yours cordially,
Yours faithfully, 
Yours sincerely,
Yours truly,
There are certain closings that you want to avoid in any business letter or email. Most of these are simply too informal. Casual doesn't work with professional correspondence. Some examples of closings to avoid are listed below:
Some closings (such as "Love" and "XOXO") imply a level of closeness that is not appropriate for a business letter. Slang or acronyms aren't appropriate either.
If you would use the closing in a note to a close friend, it's probably not suitable for business correspondence.
Capitalize the first word of your closing. If your closing is more than one word, capitalize the first word and use lowercase for the other words. For example:
Sincerely yours
Best regards
Once you have chosen a word or phrase to use as a send-off, follow it with a comma, some space, and then include your signature.
Printed letter: If you are sending a hard-copy letter, leave four lines of space between the closing and your typed name. Use this space to sign your name in ink. 
Email message: If you're sending an email , leave one space between the complimentary close and your typed signature. Include your contact information directly below your typed signature.
Beneath your letter closing, include your signature. If this is a physical letter, first sign your name in ink, and then list your typed signature below. If this is an email letter, simply add your typed signature below your send-off.
Make sure to include your contact information in your letter.
If this is a physical letter, your contact information will be at the top of the letter. However, if this is an email, include that information beneath your typed signature. This will allow the recipient to respond to you easily.
Hard-Copy Letter Signature
Handwritten signature (for a printed letter)
Typed signature
Email Message Signature Example
Typed Signature Email Address Phone LinkedIn URL (if you have a profile)
To set up your email signature, go to "settings" in your email account. Follow the steps to add your signature and prepopulate future messages.
How do you start a business letter?
If you are sending a hard-copy version, start your business letter with your name and address, followed by the date, and then the recipient's name and address. Then, include a salutation and the recipient's name, e.g., "Dear Ms. Green."
What are the parts of a business letter?
The parts of a business letter are the sender's address, the date, the recipient's address, a salutation, the message body, a closing, and the sender's signature. If you send the letter by email, you can omit the address and date sections and include your contact information in your email signature.
UNG University Press. " Learning the Parts of a Letter ." 
By clicking "Accept All Cookies", you agree to the storing of cookies on your device to enhance site navigation, analyze site usage, and assist in our marketing efforts.

How to End a Letter: 12 Useful Farewell Phrases
#scribendiinc
Don't know How to End Your Letter?
It seems as if ending a letter should be the easiest part. After all, the content has already been planned and written; only a handful of words need to be added.
You probably know that you shouldn't end a letter to your mom the same way you'd end one to your boss. However, it might still be unclear what the best word choice is for each situation. What's the difference, for instance, between sincerely and yours truly ? Is there any difference?
Each different phrase has subtle connotations attached to it that can shape your recipient's reaction. To understand how to end a letter, look at the following 12 farewell phrases and the situations in which they should be used.
Additionally, if you're ever uncertain about the content of your letter or simply want someone neutral to take a look at it, you can always consider submitting your letter to a professional editor for editing or proofreading . They can help you avoid embarrassing errors.
1. Sincerely
Sincerely (or sincerely yours ) is often the go-to sign off for formal letters, and with good reason. This ending restates the sincerity of your letter's intent; it is a safe choice if you are not overly familiar with the letter's recipient, as it's preferable to use a sign-off that is both common and formal in such a situation.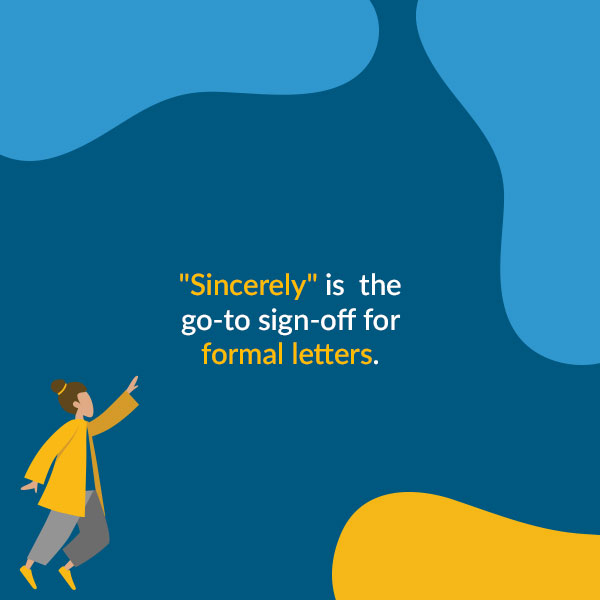 Ending your letter with best , all the best , all best , or best wishes indicates that you hope the recipient experiences only good things in the future. Although it is not quite as formal as sincerely , it is still acceptable as a polite, formal/semi-formal letter ending, proper for business contacts as well as friends.
3. Best regards
Quite like the previous sign-off, best regards expresses that you are thinking of the recipient with the best of feelings and intentions. Despite its similarity to best , this sign-off is a little more formal, meant for business letters and unfamiliar contacts. A semi-formal variation is warm regards , and an even more formal variation is simply regards .
4. Speak to you soon
Variations to this farewell phrase include see you soon , talk to you later , and looking forward to speaking with you soon . These sign-offs indicate that you are expecting to continue the conversation with your contact. It can be an effective ending to a letter or email when confirming or planning a specific date for a face-to-face meeting.
Although these endings can be used in either formal or casual settings, they typically carry a more formal tone. The exception here is talk to you later , which errs on the more casual side.
This is an effective ending to a letter when you are sincerely expressing gratitude. If you are using it as your standard letter ending, however, it can fall flat; the reader will be confused if there is no reason for you to be thanking them. Try to use thanks (or variations such as thanks so much , thank you , or thanks! ) and its variations only when you think you haven't expressed your gratitude enough; otherwise, it can come across as excessive.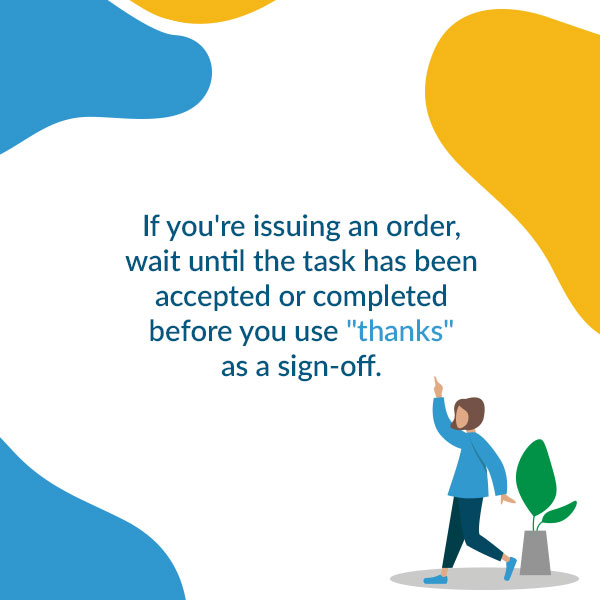 Furthermore, when you're issuing an order, thanks might not be the best sign-off because it can seem presumptuous to offer thanks before the task has even been accepted or begun.
6. [No sign-off]
Having no sign-off for your letter is a little unusual, but it is acceptable in some cases. Omitting the sign-off is most appropriately used in cases where you are replying to an email chain. However, in a first email, including neither a sign-off nor your name will make your letter seem to end abruptly. It should be avoided in those situations or when you are not very familiar with the receiver.
7. Yours truly
This is where the line between formal and informal begins to blur. Yours truly implies the integrity of the message that precedes your name, but it also implies that you are devoted to the recipient in some way (e.g., your friend or, as a more antiquated example, your servant ).
This ending can be used in various situations, when writing letters to people both familiar and unfamiliar to you; however, yours truly carries a more casual and familiar tone, making it most appropriate for your friends and family. It's best used when you want to emphasize that you mean the contents of your letter.
8. Take care
Take care is also a semi-formal way to end your letter. Like the sign-off all the best , this ending wishes that no harm come to the reader; however, like ending your letter with yours truly , the word choice is less formal and implies that the writer is at least somewhat familiar with the reader.
9. Your friend
Though it may seem obvious, ending a letter in this way is informal, and, as the sign-off itself states, is to be used only when writing to your friend.
Cheers is a lighthearted ending that expresses your best wishes for the reader. Due to its association with drinking alcohol, it's best to save this sign-off for cases where you are familiar with the reader and when the tone is optimistic and casual. Also note that because cheers is associated with British English, it may seem odd to readers who speak other styles of English and are not very familiar with the term.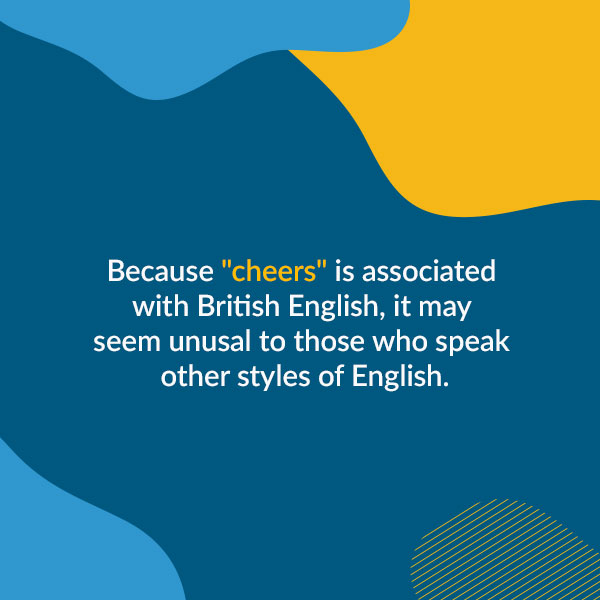 11. With love
This ending (or the even simpler variation, love ) signals a familiar and intimate relationship with the reader. In other words, this sign-off should be used only in letters and emails to people with whom you are very familiar.
Because this sign-off signifies "hugs and kisses," it's probably best that you reserve it for letters addressed to those closest to you. It's definitely not meant for the bottom of your cover letter !
How to End a Letter: Sign-offs and Signatures
Of course, there is more to understanding how to end a letter than just the sign-offs. You might be wondering how to punctuate your sign-off, what to include in your signature, or what P.S. stands for at the end of a letter or email.
Punctuating Farewell Phrases
When writing your sign-off, it's important to remember to use proper capitalization and punctuation.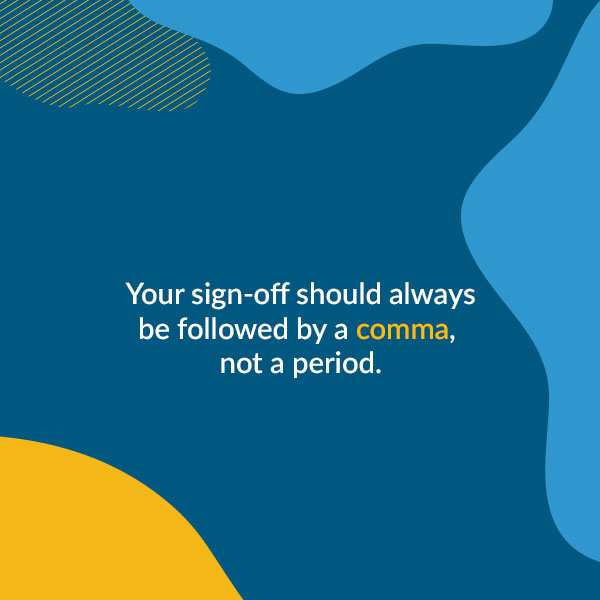 Only the first word should be capitalized (e.g., Yours truly ), and the sign-off should be followed by a comma (or an exclamation mark in some informal settings), not a period. Here are a few examples:
Yours truly,
Best regards,
Email Signatures
With emails, you have the option of creating a standard signature. Your signature will appear at the bottom of each of your emails. Ideally, it will make clear who you are and what your contact information is. For example, you may want to include the title of your position, or your degree(s), after a comma in the same line as your name:
Leslie Knope, Deputy Director of the Department of Parks and Recreation
In addition to including your phone number(s) and email address, consider adding the street address of your office. Reflect on the value of linking to your social media profiles (provided they are maintained with your professional life in mind).
If you are considering adding a signature to your personal email, which might be used for both business and personal communications, deciding what needs to be added is a little more complicated. Once again, include your necessary contact information, but only include information you think your recipient will need. After all, you don't want to overwhelm your reader with information.
Postscripts
A P.S. (or postscript ) comes after your sign-off and name. It is meant to include material that is supplementary, subordinated, or not vital to your letter. It is best to avoid postscripts in formal writing, as the information may go unnoticed or ignored; in those cases, try to include all information in the body text of the letter.
In casual and personal correspondences, a postscript is generally acceptable. However, try to limit it to include only humorous or unnecessary material.
So with these letter-ending techniques explained and your letter-ending vocabulary boosted, finishing your next letter or email should be no problem!
Image source: Freddy Castro/Unsplash.com
Writing an Important Letter? Make Sure It's Perfect.
Hire one of our expert editors , or get a free sample, about the author.

Scribendi's in-house editors work with writers from all over the globe to perfect their writing. They know that no piece of writing is complete without a professional edit, and they love to see a good piece of writing turn into a great one after the editing process. Scribendi's in-house editors are unrivaled in both experience and education, having collectively edited millions of words and obtained nearly 20 degrees collectively. They love consuming caffeinated beverages, reading books of various genres, and relaxing in quiet, dimly lit spaces.
Have You Read?
"The Complete Beginner's Guide to Academic Writing"
Related Posts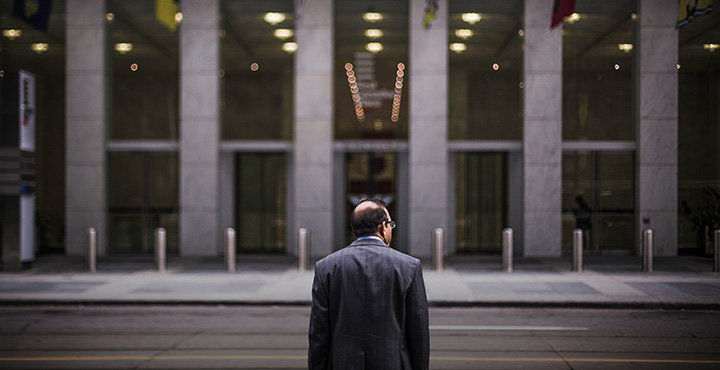 Cover Letter Examples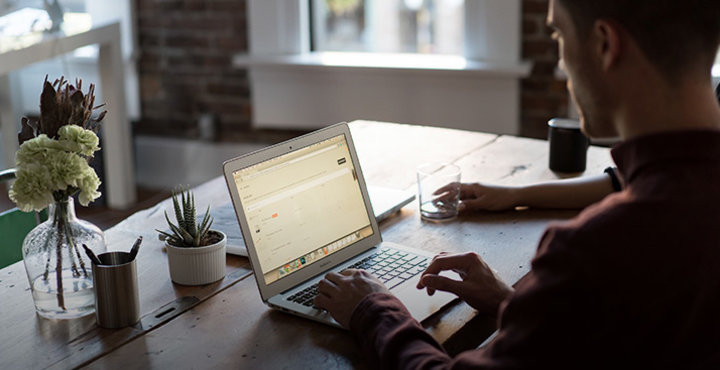 How to Write a Letter of Recommendation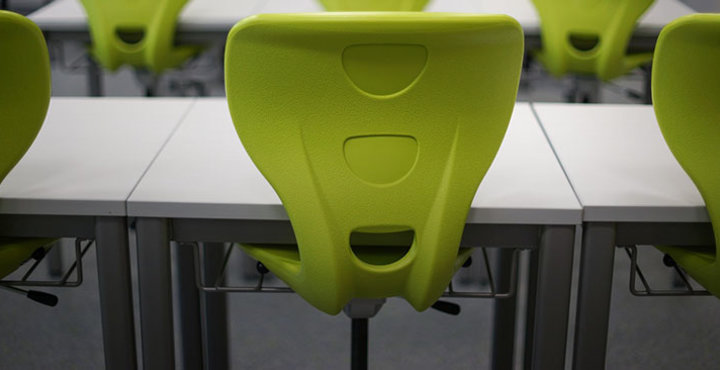 The 10 Most Common ESL Mistakes
Upload your file(s) so we can calculate your word count, or enter your word count manually.
We will also recommend a service based on the file(s) you upload.
English is not my first language. I need English editing and proofreading so that I sound like a native speaker.
I need to have my journal article, dissertation, or term paper edited and proofread, or I need help with an admissions essay or proposal.
I have a novel, manuscript, play, or ebook. I need editing, copy editing, proofreading, a critique of my work, or a query package.
I need editing and proofreading for my white papers, reports, manuals, press releases, marketing materials, and other business documents.
I need to have my essay, project, assignment, or term paper edited and proofread.
I want to sound professional and to get hired. I have a resume, letter, email, or personal document that I need to have edited and proofread.
Prices include your personal % discount.
Prices include % sales tax ( ).

PRO Courses Guides New Tech Help Pro Expert Videos About wikiHow Pro Upgrade Sign In
EDIT Edit this Article
EXPLORE Tech Help Pro About Us Random Article Quizzes Request a New Article Community Dashboard This Or That Game Popular Categories Arts and Entertainment Artwork Books Movies Computers and Electronics Computers Phone Skills Technology Hacks Health Men's Health Mental Health Women's Health Relationships Dating Love Relationship Issues Hobbies and Crafts Crafts Drawing Games Education & Communication Communication Skills Personal Development Studying Personal Care and Style Fashion Hair Care Personal Hygiene Youth Personal Care School Stuff Dating All Categories Arts and Entertainment Finance and Business Home and Garden Relationship Quizzes Cars & Other Vehicles Food and Entertaining Personal Care and Style Sports and Fitness Computers and Electronics Health Pets and Animals Travel Education & Communication Hobbies and Crafts Philosophy and Religion Work World Family Life Holidays and Traditions Relationships Youth
Browse Articles
Learn Something New
Quizzes Hot
This Or That Game New
Train Your Brain
Explore More
Support wikiHow
About wikiHow
Log in / Sign up
School Stuff
Dealing with Teachers
How to Write a Letter to Your Child's Teacher
Last Updated: October 31, 2022 Fact Checked
This article was co-authored by Kathy Slattengren, M.Ed. . Kathy Slattengren is a Parent Educator and Coach and the Founder of Priceless Parenting. With over two decades of experience, Kathy specializes in helping parents build strong, loving relationships with their children. She has helped thousands of parents around the world through Priceless Parenting's online classes, presentations, coaching, and books. Kathy holds a Bachelor's degree in Computer Science and Psychology from The University of Minnesota and a Masters degree in Education and Instructional Design from The University of Washington. Kathy is a member of the National Parenting Education Network, the US Alliance to End the Hitting of Children, the International Society for Technology in Education, and a founding member of Parent Learning Link. Priceless Parenting has been featured on ABC News, Komo News, King 5 News, National PTA, Parent Map, and Inspire Me Today. There are 10 references cited in this article, which can be found at the bottom of the page. This article has been fact-checked, ensuring the accuracy of any cited facts and confirming the authority of its sources. This article has been viewed 618,803 times.
Most parents need to contact their child's teacher at some point during the school year. There are many reasons you may need to write the teacher from introducing your child to excusing him for illness or an appointment and even addressing problems. Most teachers use email, which can make correspondence easier and faster, but you can also write a traditional note or letter as well. By thoughtfully composing an email or a letter, you can establish an open and strong line of communication with your child's teacher.
Emailing Your Child's Teacher
Introduce yourself after you've moved or your child is starting in a new school
Discuss a problem
Ask questions about assignments or your child's performance
Request a meeting
Inform the teacher about special circumstances such as disabilities or family issues
Excuse your child because of illness or an appointment.
Ask your child what she calls her teacher or search the school's website for her name.
Have copies of any supplemental documents ready. For example, if your child has a disability, you may want to include a copy of the doctor's diagnosis and any educational placements documents. [4] X Research source
Avoid writing the email address in the "to" field so that you don't accidentally send the first draft.
Keep the draft as concise and brief as possible. [6] X Research source
Keep the tone of the email personal, polite, and professional. [7] X Research source
Include a brief introduction with your and your child's names and why you're writing. For example, write "Dear Mrs. Maier, My name is Teresa Lutz and I am Sophia Lutz's mother. I am writing because she is having difficulty in math class."
Aim to keep the body of the email between 1-3 paragraphs. Address any issues or concerns you like. You may also want to consider asking the teacher how you can help support her and your child in a constructive manner.
Avoid using any accusatory language with the teacher.
Use verbs such as understand, collaborate, and talk.
Use adjectives such as positive and proactive.
Combine words in phrases like "I understand from Sophia she's having a difficult time with math. She and I would like to make a proactive change to this and we are wondering how we can work with you to improve her performance."
Be direct. For example, "I have a work trip to a museum and would like to take him with me for an extra-curricular learning experience. Could you please let him and me know what homework he will need to complete when he returns to class on Friday?"
Check that the revised email has an introduction, body, and closing that are honest and as positive and proactive as possible.
Read the letter out loud to yourself, which can help you notice possible mistakes or phrases that may say accusatory or negative. [10] X Research source
Consider asking a friend, your spouse, or other educational professional to read the letter. This person can make suggestions on the letter to make it stronger or more positive.
Write the greeting how your child addresses her teacher. For example, "Dear Mrs. Maier" followed by a comma. If you are not sure if the teacher is married, use "Ms." Instead of "Mrs."
Avoid using the teacher's first name unless you've met her before and she's extended the offer to call her by her first name.
Close with "Sincerely" followed by a comma. Consider also writing "I look forward to hearing from you" followed by sincerely to prompt the teacher that you'd like a response.
Include your name and how the teacher can contact you.
Make sure to the files are in an easily accessible format.
Copy any other necessary parties such as your spouse or another teacher involved in the matter.
Consider blind copying yourself to have an extra copy of the email as well as make sure the email successfully sends.
Specify a date if you need a timely response. [13] X Research source
Follow up on your email or letter if you haven't received a response within a week.
Sending a Handwritten Letter to the Teacher
A thank you note [14] X Research source
A brief introduction
An excuse to leave class or for illness.
Write slowly if you have bad handwriting. This may help you more clearly form your letters.
Avoid using pencils or pens that smudge easily. A ballpoint pen is likely your best option.
Consider writing a preliminary draft on your composing and transferring the text by hand for your note. This may help you think in more detail about what you'd like to write.
Print out your note from the computer and sign it by hand if you prefer.
Use personalized stationery if you have it. If not, use a clean and unwrinkled piece of plain paper.
Write the date at the top of the paper.
Put your greeting under the date. For example, "Dear Mrs. Maier" followed by a comma.
Use the same elements as you did in the email. Remember to keep the note as brief and concise as possible. For example, "Dear Mrs. Maier, My name is Teresa Lutz and I am Sophia's mother. I would really like to thank you for helping her in math class. She's been experiencing some difficulty with math and I truly appreciate that you took the time to meet with her after school to explain the problems in greater detail. If I can help you in any way, please let me know. Sincerely, Teresa Lutz."
Sign the note with your signature and include a printed version of your name below it if need be.
Rewrite the letter if there are considerable mistakes.
By mail. Make sure you address the letter to the teacher and then put the school's information under it.
By hand. Drop off the note in the office for the staff to deliver to the teacher.
With your child. You can also send the note with your child. Just be aware that she may forget to deliver it. Consider pinning it to her coat where the teacher can see it if you want.
Sample Letter
Expert Q&A
Keep a copy of your letters if they address a serious issue such as a disability or behavioral problems. Thanks Helpful 0 Not Helpful 2
You Might Also Like
↑ Kathy Slattengren, M.Ed.. Parent Educator & Coach. Expert Interview. 24 June 2021.
↑ https://eclkc.ohs.acf.hhs.gov/children-disabilities/article/communicating-your-childs-school-through-letter-writing
↑ Kathy Slattengren, M.Ed.. Parent Educator & Coach. Expert Interview. 23 June 2021.
↑ http://www.letterwritingguide.com/businessletter.htm
↑ http://www.parentcenterhub.org/repository/letterwriting/
↑ http://www.parentcenterhub.org/wp-content/uploads/repo_items/pa9.pdf
↑ https://www.connectionsacademy.com/support/resources/article/how-to-teach-kids-write-thank-you-notes/
About This Article
To write a letter to your child's teacher, begun by introducing yourself and explaining why you are writing. As you explain the issue, try to keep the tone positive and avoid taking an accusatory tone. Also, be honest about your motivations, such as wanting to take your child out of class for vacation, but maintain a professional manner. Then, end with a pleasant closing that expresses your gratitude for the teacher's time and attention. Finally, make sure to include your name and contact information so the teacher can respond to you. For tips on how to know when it's appropriate to send a hand-written note instead of an e-mail, read on! Did this summary help you? Yes No
Reader Success Stories
Oct 6, 2017
Did this article help you?
Nov 19, 2016
Jan 7, 2018
Nov 10, 2016
Featured Articles
Trending Articles
Watch Articles
Terms of Use
Privacy Policy
Do Not Sell or Share My Info
Not Selling Info
Don't miss out! Sign up for
wikiHow's newsletter
Anniversaries
Baby Showers
Cards and Stationery
Father's Day
Photo Books
How to Write a Thank You Note to Teacher + Examples
Written by Shutterfly Community Last Updated: May 5, 2023
Are you a student who wants to thank their teacher for going the extra mile to help them on a project or skill? Are you a parent who wants to let your child's teacher know how much you appreciate all their hard work and time? Is it teacher appreciation week? Or maybe you don't have a reason at all, and just want to tell a teacher "thank you." Whichever you are, you might be looking for just the right words for a teacher thank you card . We're here to help. Check out our guide on how to write a thank you note to an amazing teacher below or scroll down to find our thank you card wording examples. And once you're done, make sure to visit our resource on teacher appreciation gifts .
Shop Trending Categories
Christmas Cards
Photo Ornaments
Fleece Blankets
Why write a gratitude note to your teacher, how to write a thank you note to a teacher, sample thank you notes for teachers, teacher appreciation quotes.
Teachers, despite working about 53 hours per week on average, get very little credit for all their hard work. They're the ones who spent extra time in and out of the classroom to try and make a difference in each student's life. They lesson plan, craft decorations and projects, and even use their own money to buy supplies for their classroom that otherwise wasn't allocated to them. It's thanks to teachers that we learn, develop, and find specific interests and passions.
For all these reasons (and more) it's important to take the time to let teachers know just how much they're appreciated. Saying "thank you" may seem minor, but sometimes it can make a big difference. Whether you have a child in elementary school or middle school, or you're in high school wanting to share your appreciation for a great teacher or role model at school, a thank you note is the best way to share how much you appreciate the special teacher in your life. By writing a heartfelt thank you card to your wonderful teacher you can let them know all their hard work hasn't gone unnoticed. So if you're ready to start, follow our guidelines for writing thank you notes for teachers below:
When you're ready to start writing your thank you, make sure to find appropriate personal stationary . Simple cards that say "Thank you" or school themed stationary are perfect for your handwritten note. Or, you can type out a thank you card customized with a favorite photo of you and your fantastic teacher. Once you have your card, start with the steps listed below:
Address the teacher by their proper name. Make sure you're certain whether the teacher prefers to go by "Mr." "Mrs." "Miss" or "Ms." Use this title on both the envelope and inside the card.
Start off with a greeting. Some appropriate greeting might include "Dear," "To," or just the teacher's name followed by a comma.
Describe what they did that you are thankful for, and how it helped you. Maybe it was simply spending extra time after class to help your child work through a math problem. Or maybe it was something much bigger, like helping you through a difficult time of your life or providing extra support throughout the school year. Whatever it was, tell them why it mattered to you.
Don't forget to say the words "Thank you!" These two simple words can easily be forgotten in the midst of writing a long letter, but it's important to have them on the page.
All the best,
Warm Wishes,
Thank you again,
If you want additional help crafting your thank you letter check out our additional resources on how to write a thank you note and thank you card wording . And don't forget your card pairs perfectly with teacher appreciation gifts like photo mugs or desktop plaques .
The following sample thank you notes for teachers work for students and parents alike. You can either fill in the blanks to make it your won or use the examples to inspire your creativity to craft a letter from scratch. Whatever the occasion, you're sure to find some words of inspiration below to say thank you to the best teacher ever.
Thank You Note To Teacher From Parent
"Dear Miss Manchester,
Thank you so much for taking the extra time after school and during lunch breaks to help (child) with his/her math problems. We can see how much more confident (s)he's grown as (s)he gets better and better at his/her times tables. You've made a big impact!
Mrs. Cranston, (Child)'s Mom"
Thank You Note To Teacher From Student
"Dear Mr. Grayson,
I wanted to let you know how much of an impact you made while you were my 8th grade teacher. You taught me how to persevere when I was struggling with my course load, and how to exceed even my own expectations. With your help, I started to explore other possibilities and opportunities. Without all your care and attention I never would have found the confidence to move forward and find my passion in (activity). Thank you for everything you've done!
Adam Denning"
Simple Thank You Note For Teacher
To Ms. Fay,
Thank you very much for all your hard work. We feel so lucky that (child) got you for a teacher this year. (S)he loves to talk about everything (s)he's learning and doing in your classroom.
Thanks again,
Mr. Sanders"
Thank You Note To Preschool Teacher
"Dear Miss Lancey,
When I leave (child) with you every morning I know (s)he's safe and cared about — and I can't tell you how much this means to me. I want you to know that all your hard work doesn't go unnoticed. Thank you so much for making preschool a much easier transition!"
Warmest Wishes,
Anna Burgess"
End Of Year Thank You Note To Teacher
"Dear Mr. Blake,
Thank you for an amazing year full of fun experiments and interesting lessons. I especially loved the day when (example). I'll always be grateful to have had you for a teacher.
Ellie Jansen
Thank You Note For Teacher Appreciation
"Dear Mrs. Hansen,
Happy Teacher Appreciation Week! Thank you so much for everything you do for us! All your fun activities and interesting lesson plans have taught me so much this year, and I always look forward to coming to class. You're the best!
Abigail Wu"
If you're looking to say something meaningful to your favorite teacher on your thank you card or even a personalized gift , use this list of teacher appreciation quotes as inspiration. You can include these thank you teacher quotes on a card or on a custom gift like a coffee mug , water bottle , tumbler , or something fun and unique like a jigsaw puzzle , fleece blanket , or wall art like canvas prints or photo tiles .
"If you can read this, thank a teacher." – American Proverb
"They may forget what you said, but they will never forget how you made them feel." – Carl W. Buechner
"The great teacher is not the man who supplies the most facts, but the one in whose presence we become different people." –Ralph Waldo Emerson
"A teacher affects eternity; he can never tell where his influence stops." – Henry Brooks Adams
"One child, one teacher, one book, one pen can change the world." – Malala Yousafzai
"A good teacher can inspire hope; ignite the imagination, and instill a love of learning." – Brad Henry
"It's easy to make a buck. It's a lot tougher to make a difference." – Tom Brokaw
"Nine-tenths of education is encouragement." – Anatole France
"Being able to help someone learn something is a talent." – Margaret Riel
"Better than a thousand days of diligent study is one day with a great teacher."  – Japanese Proverb
"Teacher appreciation makes the world of education go around."  – Helen Peters
"One looks back with appreciation to the brilliant teachers, but with gratitude to those who touched our human feelings." –Carl Jung
"The beautiful thing about learning is that no one can take it away from you." – B.B. King
"It takes a big heart to help shape little minds." – Unknown
"Your heart is slightly bigger than the average human heart, but that's because you're a teacher." – Aaron Bacall
Resources Related to Thank You Note to Teacher
If you liked this resource on what to write in a thank you note for a teacher and you're looking for additional resources, make sure to check out our related content below:
Teacher Appreciation Gifts
Notepads for Teachers
Thank You Gifts
Thank You Quotes
Shutterfly Deals On Cards & Stationery
Explore Categories
Gifts for Kids
Save the Dates
Canvas Prints
Photo Calendars
Written by Shutterfly Community | View all posts
★ Lifestyle Expert
Shutterfly Community is here to help capture and share life's most important moments. Discover thoughtful gifts, creative ideas and endless inspiration to create meaningful memories with family and friends.
Visit their Website . You can follow on Instagram and Pinterest .
A+ Resumes for Teachers
Resume Samples
Prices & Services
Email: Candace Alstad-Davies
Toll Free: 1-877-738-8052
Local/Int'l: 780-513-0010
Resume / Curriculum Vitae Help
Application / Cover Letter Help
Job Interview Questions & Answers
Job Interview Preparation
Social Networking & Job Search
Education Job Search Tips
Philosophy of Education Statement Help
Career Changes to/from Education
Career Development / Educational Skills
International / Overseas Teaching
ESL English as a Second Language
Classroom Management Strategies
Personal Development
Higher Education Career Tips
School Principal / Administrators Job Search Help
How to Write a Teacher Resignation Letter Without Burning Bridges
Writing a teacher resignation letter is necessary if you have to resign early from your teaching contract. Resigning from any job is difficult, but resigning mid-contract from a teaching position is very complicated.
Overcoming Challenges of Writing a Resignation Letter
When a teaching contract is signed, both parties intend for the contract to continue for an entire academic year. Schools hate to lose teachers mid-year because it disrupts the students' educational experience and decreases academic progress. Although this is something that schools don't like, it does happen.
From a dissatisfaction with school policies and a hostile school atmosphere to required classroom changes or an unexpected illness, you may be unwilling or unable to complete the term of your teaching contract. If this occurs in your teaching career, you will be in the unenviable position of writing a teacher resignation letter.
A resignation letter's composition can be challenging, even for the most adept writer, because it requires tact and consideration. The official document you submit to your school principal will set the tone for your final weeks at the school and your relationship moving forward.
Write Concisely
When composing a teacher's resignation letter, keep it short and to the point; this is not the time to ramble. Make sure you state your name and contact information, the fact that you are resigning, and the date of your resignation. No other information is necessary for this type of letter. Here are some examples :
I submit my resignation as Special Education Teacher at ABC Schools, effective June 25, 2016.
Please accept this letter as notice of my resignation from my position as 5th Grade Teacher as of December 15, 2017.
It is with regret that I submit my letter of resignation as Physics Teacher at the end of the fall term.
Resist the urge to include information about your time at the school or future career plans. You've probably already discussed these with your principal, so there is no reason to reiterate them here. Many teachers resign and then consider alternative career choices for teachers to concentrate fully on their next career.
However, you may want to mention that you enjoyed being an active member of the school community and teaching the students. You want to leave on good terms; this is paramount because it's professional, and you may need an employment reference. To help with this, thank your principal for the opportunity, even if you are ecstatic to be leaving.
Give Proper Notice
Even though you are breaking your teaching contract early, it is still vital that you try to provide your school administrator with as much notice as possible. This can go a long way to ensuring you don't burn any bridges with the school. It can be challenging to find a suitable replacement in the middle of the school year, so consider this. Don't put off telling your principal the news of your departure.
By giving as much notice as possible (never provide less than two weeks' notice), you will help your students and your principal transition from your absence more easily. Also, remember to state your last day of employment so there is no confusion.
Should You List a Reason for Leaving?
Listing a reason for your resignation is not necessary. Do not use the resignation letter as a time to vent your frustration. Your employer probably already knows your reasons for wishing to leave – so there is no need to reiterate them here. Be straightforward and to the point, "I am resigning." You do not have to say, "I am resigning because…". Although your reason is not directly connected to the school, you may include a short explanation.
If you do choose to include a short explanation, here are a few examples of options to choose from:
I was recently offered a new opportunity at a different school closer to my home, and I have decided to accept the offer.
I received an offer to serve in an administrative position, and although I'm sad to leave this school community, I'm excited about this opportunity to transition into school administration .
This letter is to inform you that I will retire at the school year's end.
After much thought and consideration, I have decided not to return after maternity leave.
I have decided to resign for personal reasons.
Show Professionalism
When an individual decides to leave, it may be because they are unhappy, disgruntled, and dissatisfied with their current employment . Don't let a damaging attitude shine in your teacher's resignation letter. Use only positive, professional language when composing the message.
If your supervisor at the school has done something to upset you, remember there is no point in stooping to a low level and sacrificing your professionalism to get the temporary gratification of complaining.
You should also show your willingness to help with the transition. Without promising anything, you may not be able to deliver; indicate that you're happy to ensure a smooth transition for the students and the replacement teacher. Here are a couple of examples:
If I can assist during this transition, I'd be happy to help.
I would be happy to help with the transition so that the school and my students will continue to thrive after my departure.
Know the Consequences of Resigning
Resigning from a teaching job mid-contract could look bad to future employers. They will logically conclude that you could do it again if you have vacated one contract before completion.
Do you need to take action steps to revitalize your education career ?
Make sure you think carefully about your resignation before you follow through with your plan.
Are you so unhappy with your current position that you are willing to possibly risk future employment opportunities as a teacher?
While nothing can magically transform resigning from a teaching job into an easy proposition, following these tips will help you make the task as painless as possible and ensure your teaching career will not suffer.
Teacher Resignation Letter Examples
If you'd like some inspiration for writing your teacher resignation letters, you can view our teacher's resignation letter samples here:
1st Teacher Resignation Letter Sample
2nd Teacher Resignation Letter Example
You can also contact Candace by email or toll-free: 1-877-738-8052 for personalized assistance with your resignation letter.
Next post: 10 High School Teacher Resume Writing Tips With Example Accomplishments
Previous post: Examples of Transferable Skills to Change Careers to Teaching
Sign-up to receive free career tips and strategies
Search our site.
Popular Posts
Candace Alstad-Davies    |    Email: [email protected]
Fax: 775-593-3556    |    Toll Free: 1-877-738-8052    |    Local/Int'l: 780-513-0010
Prices & Services    |    Free Newsletter    |    Privacy Policy    |    About Us    |    Contact
© A+ Resumes for Teachers   2001 – 2023
Privacy Overview
Grades 6-12
School Leaders
Enter Our Chromebook Giveaway 💻! 8 Winners, One Each Week
10 Teacher Resignation Letter Examples
Remember: The impression you leave behind can impact your future.
Whether you've been at your teaching job for a decade or just a few months, at some point you may decide it's time to go . The idea of leaving might be thrilling or sad, or both, but either way, it's vital you leave without burning any bridges. The first step is writing a letter of resignation. Most of us hate the thought of it—we don't know what to write or how to write it. But we all know how important it is to leave on a good footing. We've got you covered with these great teacher resignation letter examples.
How To Write a Teacher Resignation Letter
You've decided to leave your job—now what? Putting together an effective letter of resignation can be tricky, especially if you're leaving for difficult reasons. In the end, you need to know how to say just enough without saying  too much . Here are some tips to help you get started:
Check your contract. Before you resign, make sure you're not breaking any of the conditions or clauses in your contract. Then, make sure you are giving your employer enough notice. If they don't specify how much notice is required in your contract, offer the standard two-week notice.
Address your letter to the right person. This is very important because you want to go through the right channels. Check your employee handbook to see exactly who you should address when you write your resignation letter to avoid confusion and unnecessary stress.
Make your final day clear. Even if you mention a "two-week notice" in your letter, be sure to include the exact final day that you'll be working. This is especially important if your dates are firm and/or you'll be starting a new job on a specific day.
Use a resignation letter template. Having a guideline for what to say will make writing your letter of resignation so much easier. Check out the ones mentioned in this article or use a search engine to find one that works best for your situation.
Stick to the facts. You might have a lot of negative feelings about leaving your job, but your letter of resignation is not the place to share them. If you get overly emotional or angry, you may regret it later (and it could be used against you). Share only the important details that they need to prepare for your departure.
Be thankful. Depending on the circumstances, it may be difficult, but it's always a good idea to thank your employer. No matter what happened, it was a learning experience. This section doesn't have to be very long (a sentence or two!), but it can help ensure that you leave with class and dignity.
Offer to help. This is really optional, but if you want to offer to help with your replacement, you could include this in your letter of resignation.
Teacher Resignation Letter Examples
1. resignation letter to principal.
Before writing your official letter of resignation, your first move is to speak with your principal face-to-face. After that's done, you'll draft your letter.
Remember, this will be a permanent record documenting when you left the school. Make sure to check your contract to see how much notice you're required to give, and consider giving a date that will help make the transition as easy as possible.
Be sure to state the vital information at the top of the letter. For example, "I'm writing to inform you that I will be leaving my position as a 4th grade teacher effective June 28, 2023."
Include your full legal name. This might seem superfluous, but, just like noting your last day on the job, this document is on your permanent record, and it's essential to include. You could also include your personal contact information in case school administrators need to reach you during the job transition.
2. Resignation letter to parents
You may consider writing a resignation to parents, especially if you're leaving mid–school year. But you should check in with administration before you do this. Some school principals may ask that a replacement be chosen first before you send that letter to parents out.
[contextly_auto_sidebar]
3. Resignation letter for personal reasons
You can explain why you're leaving, but you don't have to. You can simply say you're leaving for "personal reasons." Or you can say nothing about it at all. Just don't go on a tirade about how unhappy you are at the school or begin highlighting how bad the school's practices are. You can save that for your exit interview.
This is the time to thank administrators for the opportunity to teach. You could include something specific that you enjoyed about being at the school or something you learned from the administration. Remember, you may need a reference in the future. Even if you weren't happy at the job, it's important to keep the resignation letter upbeat.
4. Resignation letter due to marriage
Again, you're not required to disclose why you're leaving, but if you would like to, getting married sometimes requires a move out of a school district. Here's a great example of how one teacher handled this situation.
5. Resignation letter for a child's illness
Sometimes you decide to leave a teaching position, or teaching altogether, when a family member becomes ill. Notifying your administration of this sensitive reason allows for more understanding from your teaching community and staff.
6. Resignation letter to school superintendent
In this case, the school superintendent is less likely to know you, so keep your letter brief and to the point. Be sure to lead with the name of your school, your position, and your last day on the job. You can mention why you're leaving or not. That's a personal decision.
7. Resignation letter for English as a Foreign Language teachers
This teacher resignation letter example is concise. It provides the most important details, the date of departure is very clearly stated at the top, and the tone is positive. They express gratitude for the support they received in this role and explained that they were leaving for personal reasons.
8. Resignation letter for military deployment
This letter of resignation explains that the employee will no longer be able to teach as they have received their military deployment orders. They provide general details about where they will be stationed, express regret that this will cause the school inconvenience, and offer to help prepare a substitute teacher.
9. Resignation letter for overseas volunteerism
After expressing regret over leaving her teaching job behind, this teacher explains that she will be volunteering with the Peace Corps for several years. She helps parents and students move forward by introducing the replacement teacher and providing contact information for anyone who needs to reach out during the transition. She closes her letter by showing gratitude for the opportunity to work with her students.
10.  Resignation letter to announce a new job
Telling the administration you're leaving for a new job can be tough. But it softens the blow of losing a good employee when you offer to help in what can be a difficult time for administrators. Your willingness to help train your replacement and continue doing your job up until your last day goes a long way in leaving behind a great impression.
Indeed offers a template for teacher resignation letter examples if you're still unsure.
If you liked these teacher resignation letter examples, check out When Is the Best Time To Find a Teaching Job? A Month-by-Month Guide .
Plus, check out 31 jobs for teachers who want to leave the classroom but not education ..
You Might Also Like
Can I Leave a Teaching Position Mid-Year?
Questions to ask yourself, and things you need to know. Continue Reading
Copyright © 2023. All rights reserved. 5335 Gate Parkway, Jacksonville, FL 32256
How to Write an End of the Year Thank-You Letter to a Teacher
Samuel hamilton, 27 jul 2018.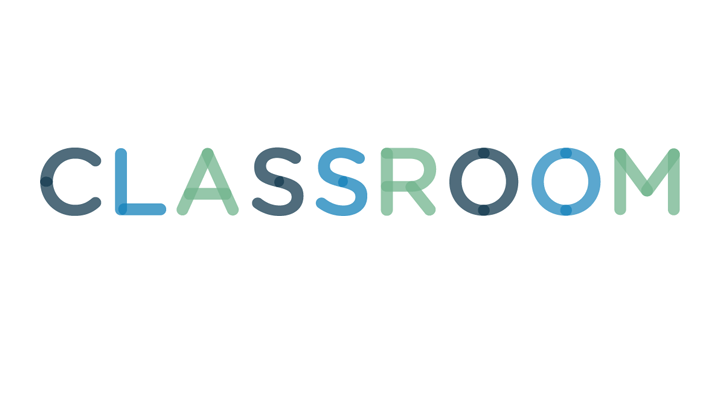 Like many people, teachers are eager to know that their hard work makes a difference in the lives of their students. Whether you are a student or a parent, writing a thank-you note to a teacher is easily accomplished and greatly appreciated. It only takes a few minutes to complete an end of the year letter to a teacher, but the encouragement can last a lifetime.
Explore this article
Pay Attention to Detail
Write the End of School Letter
Refine the Details
Craft a Conclusion
1 Pay Attention to Detail
Choose the stationery on which you will compose your thank-you letter. The paper can be simple, elegant, or even decorative paper from a craft or stationery store to add a personal touch. A teacher will undoubtedly appreciate this attention to detail. Get all the supplies you need for your end of the year letter to the teacher in advance to make sure you have plenty of time to deliver it.
2 Write the End of School Letter
Address your end of school letter using an appropriate greeting such as "Dear Mr. Smith" or "Dear Ms. Jones." Then compose the body of the thank-you note to your teacher. Be specific about the ways in which your teacher has assisted and influenced you. (Or, if you are a parent, use the end of the year letter to the teacher to write about the ways in which they have assisted and influenced your student.) Sharing your personal experience lets the teacher know how they have truly helped you and allows them to know what strengths they can share with future students.
3 Refine the Details
Avoid general statements like, "You have been a nice teacher." According to Dr. Robyn Silverman, it is much more effective to share a specific anecdote such as, "Because you set aside extra time to help me, reading has become much easier, and I have improved in all of my classes!" (If you are a parent, an example from an end of school letter might be "Samantha has benefited so much from your reading instruction that she has now read every book on her shelf. We will have to take a trip to the library!")
4 Craft a Conclusion
Restate briefly your appreciation as the conclusion of your thank-you note to your teacher. An example might be: "Thank you again for all the time and effort you have dedicated to helping me (or "my child" if you're a parent). The skills you have taught will last a lifetime." End with a closing line, also known as a valediction. Some choices include "Gratefully," "Sincerely," "Kind Regards," "Warm Regards" or "Yours Truly." After your valediction, sign your name to the end of school letter. (If you are a parent, perhaps your student would like to sign as well.)
Handwrite your thank-you letter. Though it may seem more convenient to send an email, a handwritten letter is especially personal and can be displayed, cherished and easily revisited by your favorite teacher for years to come.
Proofread your letter, but certainly do not be intimidated to write to a teacher. The recipient will be much more focused on the sentiment than the way it is expressed.
About the Author
Samuel Hamilton has been writing since 2002. His work has appeared in "The Penn," "The Antithesis," "New Growth Arts Review" and "Deek" magazine. Hamilton holds a Master of Arts in English education from the University of Pittsburgh, and a Master of Arts in composition from the University of Florida.
Related Articles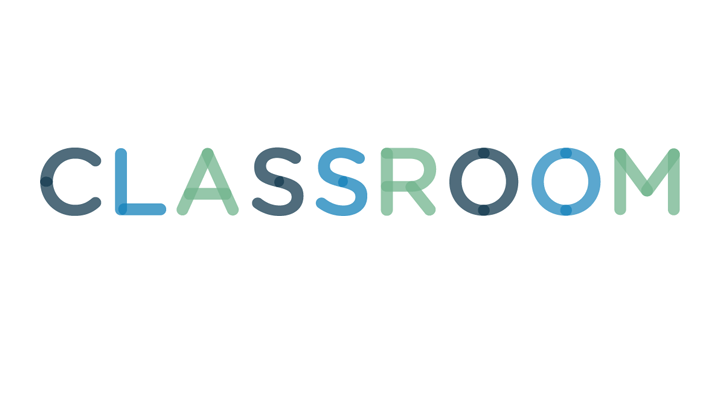 How to Write an Introduction Letter to Your Child's...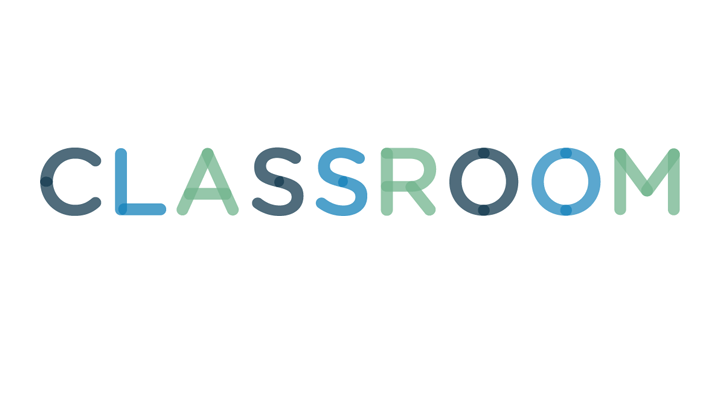 How to Write a Welcome Back to School Letter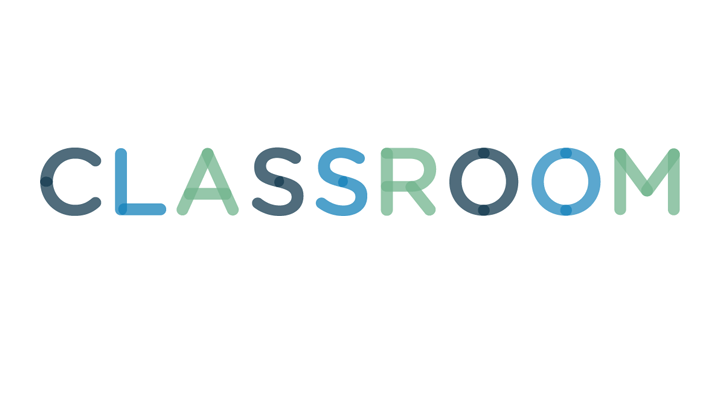 How to Write a Letter to a School Teacher Referring...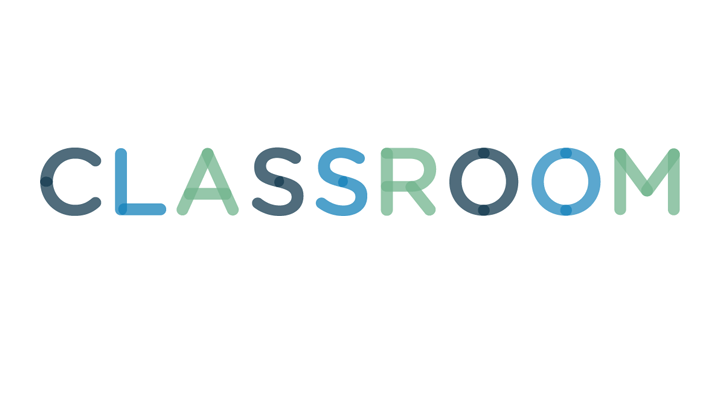 How to Reply to a Condolence Letter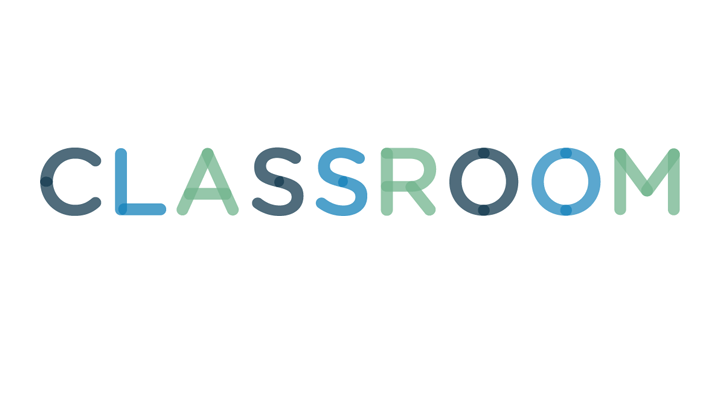 How to Write a Letter to an Orphan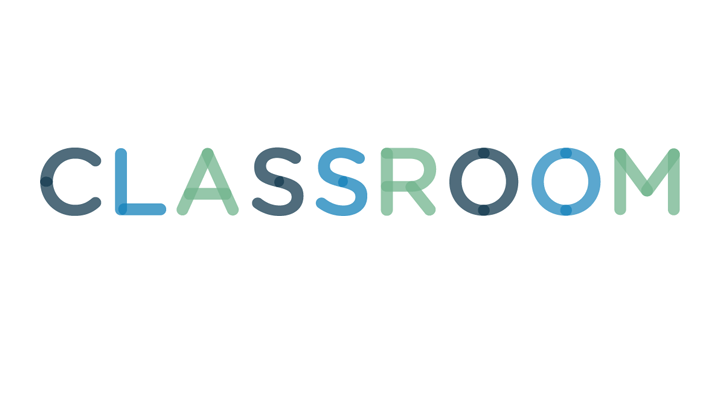 How to Compose a Letter to a Child for Her First Communion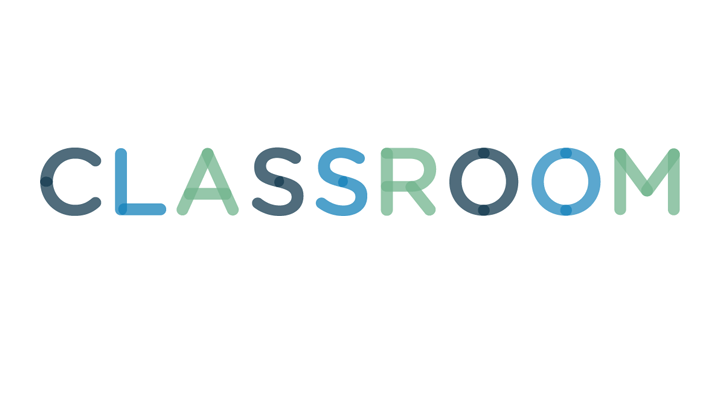 How to Write a Teacher's Resignation Letter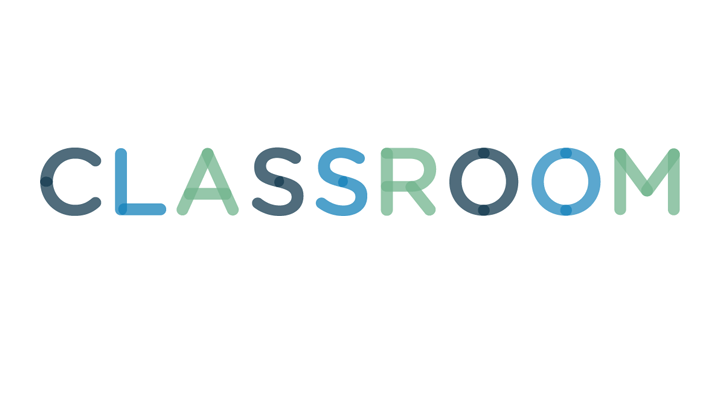 How to Write a Letter to a School Teacher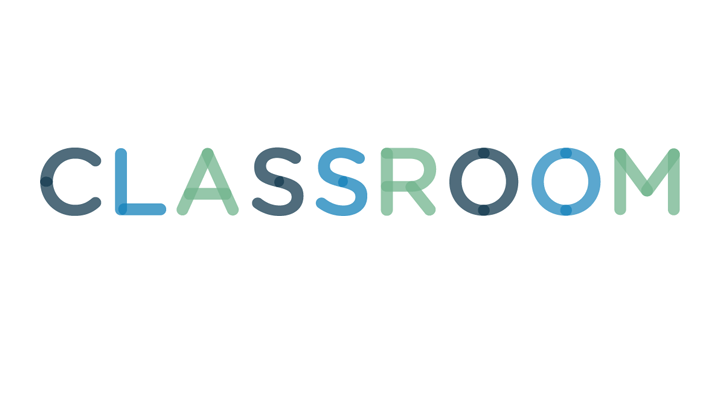 How to Write a Request Letter for School Fees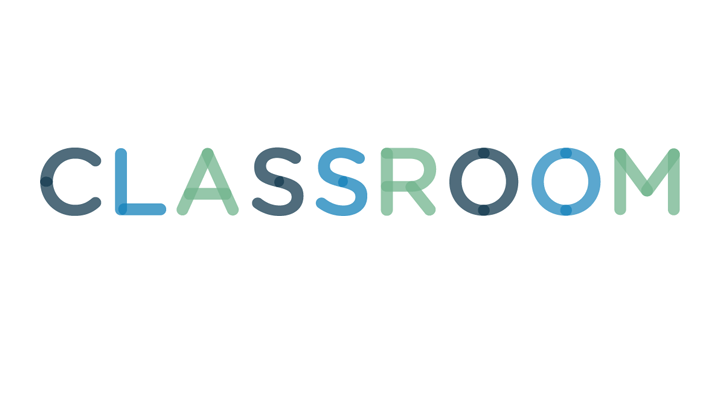 Things to Write in Friends' Yearbooks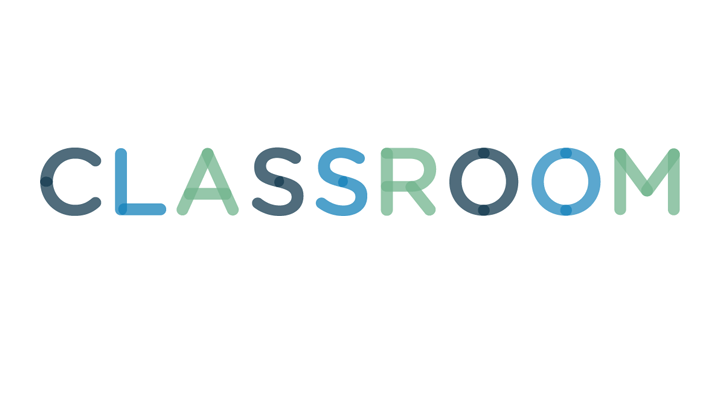 Letter of Recommendation For a High School Student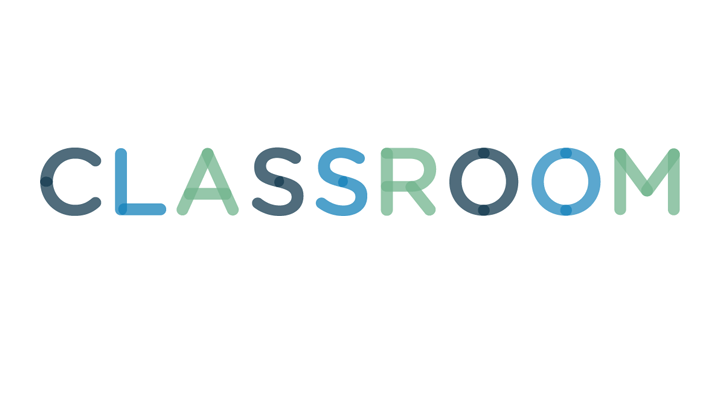 Good Things to Write in Letters to Your Best Friend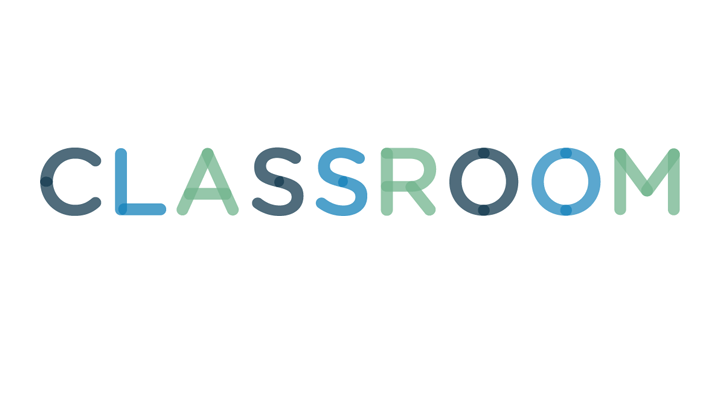 Songs to Dedicate to a Family at Graduation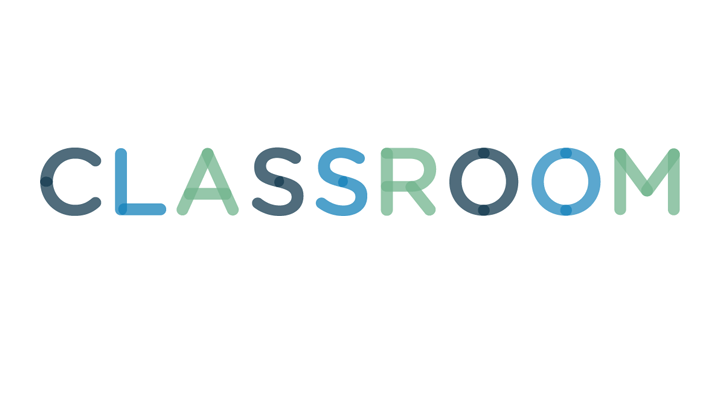 How to Write a Memorial Donation Card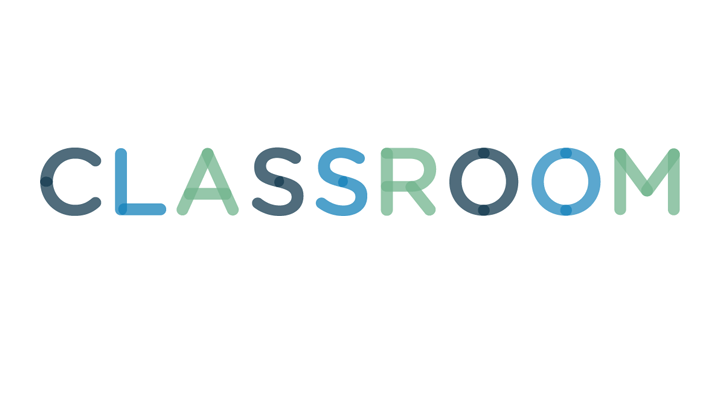 How to Write a Miss You Letter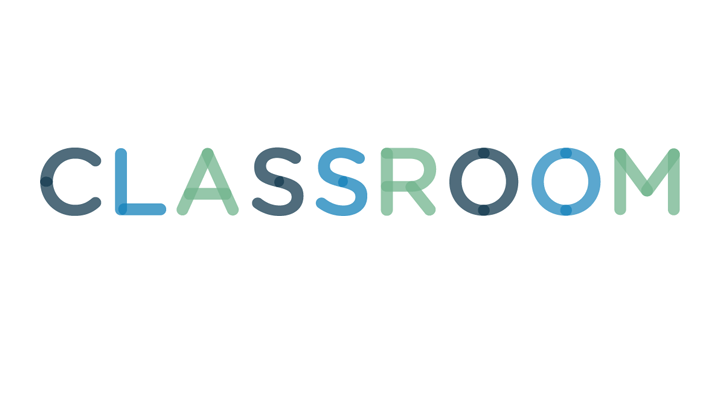 How to Write a Letter of Baptism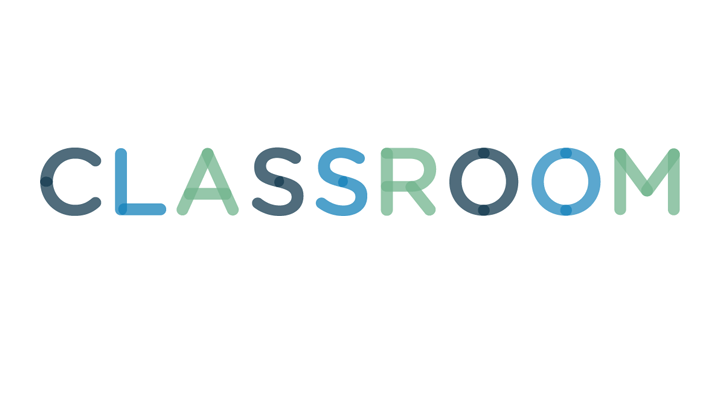 How to Write an Essay About Your School & Career Goals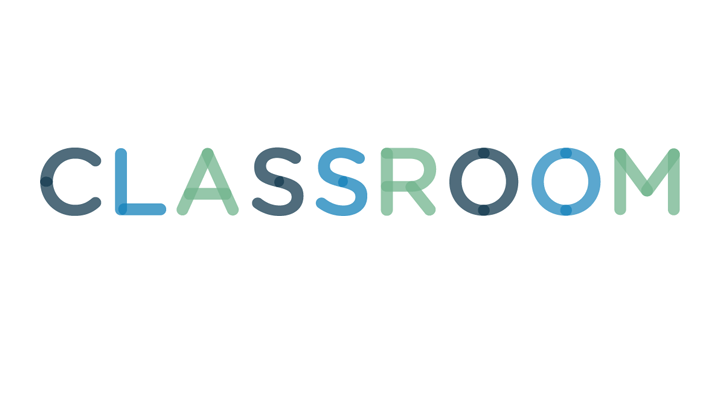 Gift Ideas for a Leaving Teacher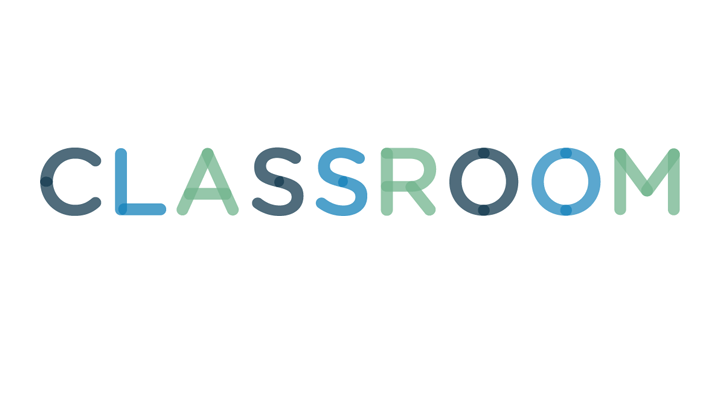 How to Write a Support for Tenure Letter for My Professor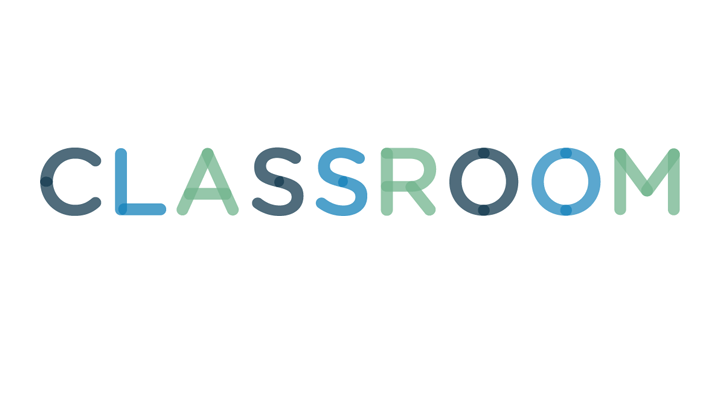 How to Write a Thank You Note for an Award
Regardless of how old we are, we never stop learning. Classroom is the educational resource for people of all ages. Whether you're studying times tables or applying to college, Classroom has the answers.
Accessibility
Terms of Use
Privacy Policy
Copyright Policy
Manage Preferences
© 2020 Leaf Group Ltd. / Leaf Group Media, All Rights Reserved. Based on the Word Net lexical database for the English Language. See disclaimer .
Writing A Letter to An Old Teacher – Express Your Heart.
There might be affiliate links on this page, which means we get a small commission of anything you buy. As an Amazon Associate we earn from qualifying purchases. Please do your own research before making any online purchase.
The teacher always plays a vital role in our life, and sometimes it becomes hard to thank them open-heartedly. Writing a letter to an old teacher is the best way to show how grateful you are for all the lessons that your teacher helped you to learn & master.
Table of Contents
Below, you'll find why it is important to write this letter for our own memories & for the happiness of our teacher as well. You'll also find a sample letter that you can take inspiration from to write your own letter to your own old teacher.
How to Write a Letter to an Old Teacher
In this section, you can see a sample letter to an old teacher and add your own moments, memories & emotions to it.
Teachers are those mentors who identify our mistakes and teach us how to learn from them.
They direct us to the right path of being human and guide us to explore the real world of humanity, devotion, faithfulness, and perpetual success.
An expressive gesture of writing a letter to an old teacher can be the better way to tell them how thankful you are for the day when they decided to be a teacher.
Dear Ma'am:
Looking back on my life journey, I know it has been drastically different. I was a completely changed person until I met you on the first day of my college.
It's been a long time to recollect the alluring pearls of my memories, but I still miss those days when I taught to fly high with my dreadful unpolished skills. You discovered the real me and explored my hidden capabilities, which I never awarded off.
You were an amazingly inspirational and motivational speaker. Every single word of yours has a magical and significant value for us which is unforgettable.
You Beared With My Dauntless Attitude:
I still remember that time, when I was rude, arrogant, and had lots of behavioral issues.  Mostly, you pointed me to take physics lectures seriously, while I was muttering with my classmates carelessly.
I have hated you for being so rigid and stern to me at first. You often called my name to stand me up in front of all students and asked me to revise the lesson daily. Those were some awful moments that I could never forget.
More often, you punished me for being late in class and mark proxies for other friends. It was a wonder that you always caught me whenever I tried to do such things.
You never missed a chance to find my mistakes and warn me to stop repeating them. Noticing my conversations with friends, observing my ruthless behavior , and making me uncomfortable during presentations was severely irritating at that time.
I have irrationally hated you for many unreasonable conditions, but this was you who never stop impuring plenty of positive vibes to me.
Thank You for Identifying What I Can Be:
In starting days, I found your personality very disciplined and confined . You were a role model for all students. Your dynamic persona had influenced us all. A charismatic personality, alluring looks, and capitative communication style was grabbing our attention day by day. 
You were an explorer who discovered our inabilities and hidden talents just in few months. It was you who take them seriously and started work to polish them. Your high expectations made me awake to look into the world's eye differently.
You wouldn't accept anything unless it was perfect and best according to you. The fear of making you angry has pushed me to be the person you want me to be. My failures and practices to give you the best of me was a hard journey of my career and sometimes that was more than I thought I could do.
I still remember that day when you called my name to present a demonstration on physics mechanism
 Oops! 'I am not ready for it'. I just had that thought in mind, rather than giving you any excuse or reason to not be prepared, I stated I didn't get any notification for this presentation. I was rude and discourteous at that moment and bluntly giving excuses for my negligence.
In real I couldn't be able to prepare my project due to late-night preparations for my sister's wedding. But excepting for being honest, I became insolent. However, you ignored my behavior and said "sit down."
Suddenly I realized that I did wrong, I stand up again  and said "I am sorry I couldn't prepare myself for the presentation due to some personal reasons." And started crying . Thus, you came up near my bench side and looked at me anxiously. 
Now what? I was expecting this is the time when I got insulted and maybe you punished me and kick me out of class in few seconds. Surprisingly you gave me a gracious smile, a tight hug and asked me to share my reason with you.
Finally, I got the courage to speak more and told you about my sister's wedding and apologize for my arrogant behavior. At that time, you make me comfortable, and instead of being strict, you understood my problem genuinely. 
After this incident, you completely change your attitude towards me. 
In beginning, it was hilariously surprising to understand the change in you, but on the day of the science fair, you told me how you figured out the situation that I was dealing with. 
As much as we had a lot of different opportunities to converse more and more about my psychic issues and teach me how I can handle myself courageously , made me fall in love with you. With time I got used to listening to you for many hours with all your advice, examples, and techniques for analyzing my personality.
We argued so many times, especially at the beginning of the first year. I can't remember how many times you kept me in during lunch breaks. I thought it was a punishment, but now I realize you were making me practice to know the art of controlling my emotions . You were assuring me that I had learned to cool down when things got practically heated. 
Additionally, while I was seeking this emotional intelligence you always helped me to identify my drawbacks and accept them as they are. You taught me how to fight with my fears and regrets courageously.
You always listened to me, no matter how loud I was because you knew that I just needed to be heard. You were patient with me even I didn't care about that. The maximum time you gave me second chances no matter how screwed up I was.
Appreciation for What You Did for Me:
There are so many things I wish I would have said to you on the last day of our college. You deserve to know how I felt every single day while I was learning many things from you, but I couldn't say it all. It's not because I don't care but because I was always so influenced by you.
 You were so incredible to me especially in those times, whenever I need someone who really could listen and care about my problems. You were always there to make me feel important to hear. 
I can't forget that time when I was drastically under pressure for attempting my exams in high score. While I was suffering from the most painful combination of my life. My father's death left me in sorrow and I wasn't mentally prepared for looking at this aspect of life. 
You are the one who gave me support, courage, and wisdom to see a path to revive my grief in a realistic and acceptive approach. I learned how to fight with disappointments, discouragements, rejections, and many different abilities of human traits.
You were like best friends to me. I always felt a heart-touching connection and gratitude between us which made our bond strong . You engage, inspire and empower me as I need every single day of my life. 
Maybe you never figured out that we noticed how much you care about us. Even then this was not a part of your job but you performed it like a great leader or a mentor.
I always love your ideas to discover more about the real goal of my life and the way you taught us physics, that was a tremendous way to learn a difficult lesson. 
You never judge a student through his/her weaknesses and valued them for their strength and unique abilities. Your gestures and excitement to hear your students were remarkably impressive. That is why most of our classmates loved to take your lectures for learning something new and exciting.
You Deserve More:
This is truly appreciating that you have always done your duty beyond professional grounds. Students counseling and helping them with their extra study hours were exceptionally magnificent.
Conclusion:
I am overwhelmed to be thankful to you for making me what I am. Without you, it wouldn't be possible. You made me believe in myself and your encouragement gave me confidence and knowledge to discover my intelligence, creativity, ability, and personality. 
You build our career for the top level of success and guided us all in the right direction . I am sure this was a hard journey for you, but amazingly you have succeeded to achieve your aim. We as good and successful human beings are the real example of your kindred spirit and hardworking efforts.
You never make me disappointed.
Although, I am grateful to you for letting me know the original perspective of life and teaching me the real meaning of being human.  We can never forget the impact of your struggle to make us the better people of the future.
Leave a Comment Cancel reply
Free Teacher Resignation Letter Template
Use our Teacher Resignation Letter template to let your employer know you no longer wish to teach for them. Ensure that you resign in the most professional way possible by using our document.
Templates created by legal professionals
Customize your documents quickly & easily
24/7 free phone & email customer support
Trusted by 7,553 users.
Last Update October 21st, 2023
Fill forms in a few steps
Save, print, & download
Done in 5 minutes
What Is a Teacher Resignation Letter
Teacher resignation letter example, what to include in a teacher resignation letter, how to write a teacher resignation letter, teacher resignation letter sample, related employment & hr forms, teacher resignation letter faqs.
A Teacher Resignation Letter is a written notification that an educator gives to their employer (most likely a principal or superintendent) to advise them that they will no longer continue working in their current position. 
The document is used to leave in the most professional way possible . There are a few reasons why you need to turn in a resignation letter , including: 
Giving the school time to find a replacement
Leaving on good terms
Creating a smoother transition for students 
Fulfilling contractual obligations
In general, employers require at least two weeks' notice before you can depart. A Teacher Resignation Letter is an ideal way to provide that warning. 
Download LawDistrict's Resignation Letter template for Teachers to ensure that you leave professionally and amicably.
There are various individuals a teacher should notify of their pending departure. 
You may want to write the following types of letters : 
Teacher Resignation Letters for personal reasons
Teacher Resignation Letter to principal
Teacher Resignation Letter to parents 
Preschool Teacher Resignation Letter
Teacher Resignation Letter for an illness 
A Resignation Letter for Teachers must always be given to the principal or superintendent. 
However, it is also a great gesture to explain to parents and students why you are leaving your position as well. 
In general, these types of letters have more or less the same structure. To understand how to properly write your letter, examine the example below. 
Dear [Name of employer], 
I am writing this letter to inform you of my resignation from [name of school]. It will be necessary for me to resign due to [reason for resignation]. My final day working as a teacher will be [final day of employment], so please acknowledge this letter as my official notice of resignation from [name of school]. 
As mentioned, I can no longer continue my teaching due to [reason for resignation in detail]. Unfortunately, this makes it impossible for me to stay as a teacher at [name of school]. It has been a fantastic experience working with you at [name of school].
I will be happy to give all necessary and helpful information to my replacement once their employment has been confirmed. If you need any further information, you can contact me at [phone number] or email me at [email address]. I would like to thank you for all of your cooperation. 
Thank you again for the opportunity to work with you, and I wish you all the best in the future. 
Kind regards, 
[Your name]
Your Teacher Resignation Letter must be written formally and not leave any doubts regarding your departure.
For this reason, when writing a document such as this or legal forms , it is essential to be as clear as possible .
Several sections and details must be included in your document to express your gratitude for the opportunity at the school you are leaving. The letter may also detail the reason you are leaving and that you are willing to help your replacement. 
It is not necessary to state why you are leaving , however, it is a good idea to do so if you are willing.
To express all of the above, your letter must include the following : 
Introduction
Sign-off (normally with signature) 
Contact Information
Including these sections will ensure your letter leaves a positive impression on the school's principal and the superintendent as well.
Each section of your resignation letter should have the correct outline and wording . 
Review the following steps to create a well-written Teacher Resignation Letter: 
Add an Introduction : In this section, you will give the principal or superintendent of your school a greeting. This introduction should explain that you are resigning and the reason. It should also include your last day of work. 
Write the Body Paragraphs : In these paragraphs, you can explain in detail why you are resigning from your teaching job. It is also a good idea to say you were grateful for the opportunity to work at the school. 
End Your Letter : When concluding your resignation letter, you should show your appreciation for the opportunity once again, as well as offer any assistance to the teacher replacing you. Include a formal sign-off as well as your contact information. 
Adding these details to your document will ensure your departure is done correctly . 
It will also give you a better chance of receiving a positive recommendation letter from the school's principal in the future, if needed. 
Use our Teacher Resignation Letter template to create your document in minutes . 
What Not to Write
While there is a lot you could and should include, there is non-relevant information that you should not add to your letter. 
Try to avoid : 
Using an unprofessional tone
Over explaining why you are resigning
Stating that your resignation is due to a conflict or discontent
Always try to leave on a positive note , and any conflicts should be dealt with before leaving. 
To provide further clarification on how to structure your Resignation Letter for Teachers, we have included an example of the document below. 
Review the example to better understand how you will structure your letter. 
There are similar legal documents that you may find interesting related to a Teacher Resignation Letter. 
The following documents may be useful in the resignation process or while employed at any time in the present or future. 
Recommendation Letter
Employment Contract
Employment Offer Letter
Employment Verification Letter  
Leave of Absence Letter  
When creating a Teacher Resignation Letter, it is normal to have some confusion during parts of the process. 
For this reason, we have included answers to the most common questions regarding the document below. 
If you have any doubts about how to write your letter, you can clarify them by reading the following responses. 
How Do I Get a Teacher Resignation Letter?
A cost-effective and quick way of getting your Teacher Resignation is to use a template . A template allows you to simply fill in the necessary information and details with little effort. 
Paying a labor law attorney or another service to write your letter from scratch will usually be expensive and time-consuming. 
Use our Teacher Letter of Resignation template to write your document with ease and skip excessive fees .  
Why Is It Important to Write a Teacher Resignation Letter?
Writing a resignation letter as a teacher is important for both you and the principal of your school for various reasons. 
A Teacher Resignation Letter does the following : 
Allows the school to find a replacement in time
Thanks the principal for the opportunity to work in the school
Lets parents and students know of your departure
Fulfill contractual obligations
In essentially all jobs across the United States, two weeks is the standard minimum notice period. By complying with the notice period, you avoid potential legal problems or negative feelings . 
It is important to leave any job as professionally as possible.
You are only a few steps away from your own Teacher Resignation Letter !
Preview of your Teacher Resignation Letter
Instant and complete access to our entire library of legal forms
Edit, download and print in PDF and Word format from any device
Save time and money on legal document creation
Explore Jobs
Jobs Near Me
Remote Jobs
Full Time Jobs
Part Time Jobs
Entry Level Jobs
Work From Home Jobs
Find Specific Jobs
$15 Per Hour Jobs
$20 Per Hour Jobs
Hiring Immediately Jobs
High School Jobs
H1b Visa Jobs
Explore Careers
Business And Financial
Architecture And Engineering
Computer And Mathematical
Explore Professions
What They Do
Certifications
Demographics
Best Companies
Explore Companies
CEO And Executies
Resume Builder
Career Advice
Explore Majors
Questions And Answers
Interview Questions
Teacher Resignation Letter (With Examples)
Jobs For 14- And 15- Year Olds
Jobs For Retirees
Careers For Women
Senior Citizen Jobs
Jobs For People With High School Diploma
Jobs For People Without High School Diploma
Jobs For Deaf People
Find a Job You Really Want In
Summary. To write a resignation letter for a teaching position, open with a formal salutation, then quickly get to the point of why you're writing and state your resignation (including the date). You can decide how much you want to explain about why you're leaving, but always end with a note of thanks for the opportunity and talk about what you're going to do to assist with the transition.
Leaving any job can be hard, but quitting as a teacher can feel like you're leaving your own kids behind.
If you've made the difficult decision to leave your teaching position, we will go over how to write a teaching resignation letter, what to include, and provide examples and templates of the letters.
Key Takeaways:
When writing your letter, you need to figure out who you are writing to, state the reason you are writing the letter, and decide if you are going to write the reason for your departure.
Before sending the letter, you should talk to your supervisor about your decision and make sure to give plenty of notice when you do.
You might also want to write a letter to your students' parents to let them know that you'll be leaving but check with your supervisor before you do so.
How to Write a Resignation Letter as a Teacher
What to include in a teacher resignation letter, teacher resignation letter templates, teacher resignation letter examples, writing a resignation letter to your students' parents, what to include in a teacher resignation letter for parents, teacher resignation letter tips, teacher letter of resignation faq.
Sign Up For More Advice and Jobs
When it comes down to actually writing your resignation letter to give to your school administrators, here are some steps you should follow:
Figure out who to address your letter to. This will probably be your principal or some other administrator , but you should check to make sure. Your employee handbook might include this information, or you can ask when you talk to your principal in person about resigning.
Open with a formal salutation. Whether you're planning to print out a copy of your letter or send it in an email, you don't want to start out with a "Hi" or even a "Hello." Instead, stick to "Dear," followed by the recipient's full name or honorary designation and last name.
Get to the point. The first line of your letter should state its purpose. Say something like, "I'm writing to inform you that I will be leaving my position as Kindergarten teacher , effective April 23, 2020."
Decide whether or not to include an explanation for your departure. This is by no means required, and if you think it's going to get too messy and complicated, leave it out entirely.
Sometimes people like to include a reason for leaving if it's out of their control, and they'd like to have a record that they left on good terms and would've stayed if they could. Others prefer just to state that they're leaving " for personal reasons " or share nothing at all.
Express your thanks. This is where you put that note of gratitude that you heard about earlier. Tell them what you appreciated about your time working at the school and how you're going to use the experience you gained there in the future.
Talk about the next steps. Close your letter by explaining what you'll do before you leave. This may be finishing up the semester or catching up on grading so that your replacement can easily pick up where you left off.
Close with an appropriate signoff. Close your message with "Sincerely" or " Thank you ," followed by your name. If you're writing a hard copy letter, sign it by hand as well. If you're sending an email, include your contact information as a part of your signature after your name.
If you're writing a letter to your students' parents, you should still include all of the above information, but you can be softer and more conversational. Because of this, your letter to them will likely be longer than the one you send to your administrators.
First of all, it's important to note that the letter of resignation you send to your school officials will be different from what you send to your students' parents (if you choose to do this).
The letter that you send to your administrators will be pretty formal and stay on your official employee record. There are some crucial details that you should include:
State your last day of employment. A resignation letter is a document that will go into your permanent file and serve as a record about when you left the school. It's also to make sure that you and your superiors are on the same page about your departure.
Include your job title. This may feel unnecessary, especially if you've already talked with your administrators about your leaving, but it's essential to include this information in your letter.
Since this document will serve as a permanent record, being as clear as possible about which position you're leaving will help mitigate any and all confusion.
Add a thank you or other positive note. A resignation letter should be brief , but it's always a good idea to include some kind of positive note about your time at the organization.
Even if you hated your job and have nothing good to say about the administration, you can still thank them for hiring you and giving you the opportunity to teach.
If you enjoyed your time in your position, consider adding something more specific that you learned or appreciated from the school's leadership.
Offer to help with the transition. If you're able to, offering to help train your replacement will go a long way toward leaving on a positive note.
Here is a general template you can use for a letter you're going to give to the school. This is a bare-bones template, so be sure to add in some additional information and personalize it as appropriate.
Teacher Resignation Letter Template
[Your Name] [Your Work Address] [Date You're Sending the Letter] [Recipient's Name] [Recipient's Title] [School/District Name] [Recipient's Work Address] Dear [Insert Name], Please accept my resignation from my position as [your job title]. My last day will be [date]. I have greatly enjoyed working at [school's name]. I appreciate the opportunities you've given me to grow as a professional and for the support you've shown me during my time here. Please let me know what I can do to help make the transition easier. Feel free to contact me at [phone number] or [email]. Sincerely, [Your Signature] [Your Typed Name]
Teacher Resignation Email Template
While much stays the same between a hard copy of a letter and an email, here is an email template to show you the differences.
Subject: [Your Name] — Resignation Dear [Insert Name], Please accept my resignation from my position as [your job title]. My last day will be [date]. I have greatly enjoyed working at [school's name]. I appreciate the opportunities you've given me to grow as a professional and for the support you've shown me during my time here. Please let me know what I can do to help make the transition easier. Sincerely, [Your Name] [Your Phone Number] [Your Email Address]
Now that you know the general structure of a resignation letter, here are some examples so that you can see what yours will look like when it's fully fleshed out.
Teacher Resignation Letter New Job Example
Dora Harding 2222 S Western Ave. Denver, CO 80105 May 3, 2020 Justin Krohn Principal Denver West Elementary School 2222 S Western Ave. Denver, CO 80105 Dear Principal Krohn, Please accept my resignation from my position as a first-grade teacher at Denver West Elementary. My last day will be May 31, 2020. I've decided to pursue my desire of becoming a college professor , and I will be taking classes full time, which won't allow me to continue working as a teacher. I have greatly enjoyed working at Denver West. I appreciate the opportunities you've given me to grow as a professional and for the support you and the rest of the administrative team have given me during my time here. I feel I've grown in many ways as a teacher, and I know I'll cherish the things I've learned and the relationships I've made here as I move forward. As I work to finish out the school year with my students, I will be tying up loose ends in order to set up my replacement for success. Please let me know what else I can do to help make the transition easier, and feel free to contact me at 303-577-3299 or [email protected]. I wish you and the rest of Denver West Elementary continued success. Sincerely, Dora Harding [handwritten signature] Dora Harding
Teacher Resignation Letter Relocation Example
Subject: Steve Holt – Resignation Dear Ms. Williams, I'm writing to let you know that I will be resigning from my position as an eighth-grade English teacher at Wichita Middle School, effective December 20, 2020. My wife has accepted a job offer in Chicago, so we will be relocating there, making it necessary for me to resign from my position here. Thank you for giving me the opportunity to teach at Wichita Middle School. I've enjoyed working with you and the rest of the administrative team, as well as the other teachers. I learned so much from all of you about teaching methodology and how to connect with students on an individual basis. I know I will be taking those skills with me in my future endeavors. I value all of the personal connections I've made here, and I hope to keep in touch. I plan to train my replacement and will work to tie up loose ends to make the transition go as smoothly as possible. Please let me know if there is anything else I can do to help during this time. Thank you, Steve Holt 333-222-4444 [email protected]
If you're leaving in the middle of the year, it's often a good idea to send a letter announcing your resignation to parents. Make sure you check with your administration before you do this, though, because they may want you to wait until they have a replacement ready or may not want you to do it all, especially if you're leaving at the end of a semester.
Here is an example of what this letter may look like:
Ashley Holt Westlake Elementary School 3333 E Lakeview Road Westlake, AR 33333 October 14, 2020 Dear Parents, I'm writing to let you know that I am, sadly, resigning from my position as a Kindergarten teacher at Westlake Elementary School. My last day will be November 1, 2020. I have received an offer for a position as a school administrator in St. Louis, which is where my parents live. Since I have two small children and having my parents nearby would be incredibly helpful, I decided to accept the position. I will be replaced by Ms. Laney Smith. She has been teaching Kindergarten for eight years and comes with high recommendations. After just a few meetings with her, I have no doubt that your children will enjoy learning from her and that she will be a perfect fit for the job. Next week, I will be contacting you to schedule a time to meet with Ms. Smith and myself so that you can get to know her. She will also begin assisting me in class during this time so that she and the students can start to connect and so that she can get a feel for the class culture. If you have any questions during this transition, please feel free to contact me at 333-222-4444 or [email protected]. I have greatly enjoyed teaching your children, and I can't thank you enough for giving me the opportunity to do so. I will miss working at Westlake and getting to see my students every day. Thank you for your support and encouragement throughout this semester, and I hope to stay in touch. Sincerely, Ashley Holt [handwritten signature] Ashley Holt
You may not need to write a letter to your students' parents at all, especially if you're leaving at the end of a school year, but if you do, you'll want this letter to sound much more casual and conversational than the one you wrote to your school administrators. You also might want to add some additional details to help quell any confusion or frustration.
Speak positively about your experience teaching their kids. It's just as important to avoid burning bridges with your students' parents as it is with your administrators.
Point out the exciting aspects of this change for their children. If you know who will be replacing you, introduce and speak highly of them and how excited you are that your students get to experience being in this person's class.
Open your door to any questions. If you're comfortable with it, it's usually a good idea to provide an opportunity for parents to have their questions answered.
Have a conversation before you send the letter. We recommend chatting with your boss prior to sending in your official resignation letter. Even if your final date is non-negotiable, it's still worth having that chat to help inform exactly how to phrase your resignation letter.
Don't worry about your resignation reason too much. It's fine if you want to include a brief line about "new job," "moving," etc., but there's really no need to get into the fine details in your resignation letter. Remember, this is an official document, not an informal correspondence.
Consider your timing. Leaving in the middle of the school year can leave your employer in a tight spot where they're unsure whether to find your permanent replacement or get a substitute or what. Try to plan your departure
Give ample notice. This is especially true if you're quitting mid-school year. The "two weeks notice" etiquette that works for most jobs doesn't really fly for teachers. The more notice you give, the better relationship you'll have with your former employer.
Don't worry about admin stuff. Be sure to have conversations about your benefits, final paycheck, 401(k) transfers, etc. with someone during the process. Just don't include any questions or statements related to those things in your resignation letter.
Be positive and grateful. Going out on a good note means taking stock of your positive experiences and thanking your employer for the opportunity. Even if you didn't have a particularly good experience, try your best to focus on what you did like.
How do you tell your principal you are resigning?
You can tell your principal you are resigning by having a face-to-face conversation and submitting a formal letter of resignation immediately afterward.
You can be vague in your reason why you're leaving if you don't think it would be appropriate to share, but always express your gratitude for the role and do what you can to make the transition as easy as possible.
How do I resign gracefully from a teaching job?
You can resign gracefully from a teaching job by giving as much notice as possible, working to make the transition smooth, and expressing your appreciation to your administrators and coworkers.
In addition, consider the timing of your departure: It's really difficult to fill teaching positions in the middle of a school term, so try to leave at the end of a semester at least, but ideally at the end of the school year.
It isn't always possible, but putting in the effort to give your school as much time as you can to hire someone new and offering to do what you can to prepare for the next person will help you leave your teaching role gracefully.
Northeastern University Career Services – Resignation Letter Sample
How useful was this post?
Click on a star to rate it!
Average rating / 5. Vote count:
No votes so far! Be the first to rate this post.
Abby is a writer who is passionate about the power of story. Whether it's communicating complicated topics in a clear way or helping readers connect with another person or place from the comfort of their couch. Abby attended Oral Roberts University in Tulsa, Oklahoma, where she earned a degree in writing with concentrations in journalism and business.
Recent Job Searches
Registered Nurse Jobs Resume Location
Truck Driver Jobs Resume Location
Call Center Representative Jobs Resume Location
Customer Service Representative Jobs Resume
Delivery Driver Jobs Resume Location
Warehouse Worker Jobs Resume Location
Account Executive Jobs Resume Location
Sales Associate Jobs Resume Location
Licensed Practical Nurse Jobs Resume Location
Company Driver Jobs Resume
Related posts
What Are Whistleblower Laws?
What Is A Severance Package? (With Examples)
What Is Wrongful Termination? (With Examples + Common Mistakes)
Employment Separation Agreements: Everything You Need To Know
Career Advice >
How To Quit >
Teacher Resignation Letter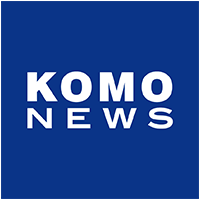 KOMO-TV Seattle
Seattle teachers approve recommendation calling for a cease-fire in Gaza
Posted: November 11, 2023 | Last updated: November 14, 2023
There are many calls for the violence in the Middle East to end, and one of the newest ones came from a handful of Seattle teachers.
The Seattle Education Association (SEA), which represents teachers in Seattle Public Schools, voted in favor Monday night of a recommendation that was brought forth by members to call for a ceasefire in Gaza as the war between Israel and Hamas rages on. 
"Seattle Education Association stands in solidarity with Chicago Teachers Union and other labor unions and sign the letter ' The US Labor Movement Calls for Ceasefire in Israel and Palestine ' initiated by UFCW 3000 & UE unions which demands; the basic rights of people must be restored, the immediate release of Israeli hostages and an immediate ceasefire in Gaza."
Julia Luna, communications manager for the SEA, said that as a member-driven organization, any member in good standing has the right to put forward a new business item. 
In advance of the next membership meeting, when the new business item will be introduced, Luna previously told KOMO News that SEA leadership sent a letter to all members.
KOMO News obtained from Luna the full letter, which is titled, "SEA Call for an End to the Violence." 
"A ceasefire would be wonderful and nobody wants, nobody wants to see further destruction but at the same time nobody has really ever figured out a way to protect Israel from the threat. That is a must," said Randy Kessler, regional director of StandWithUs, a group he told KOMO is non-partisan, working to educate people about Israel and fight antisemitism.
ALSO SEE:  Concerns over antisemitism push parents to attend Bellevue school board meeting  
The union's letter stated its commitment to creating safe and inclusive learning environments for students but also recognized the struggles educators face in times like this, not able to make sense of the violence, deaths, and destruction in Palestine and Israel.
"We believe all people deserve to exist without the fear of violence and the impacts of war," the letter reads.
But Kessler said he fears this will only bring more hostility to vulnerable students.
"What we would like is for school districts, at least the teachers union to recognize that this action that they're taking, it's not at all going to help bring peace to the people of Israel or Palestine. It's not going to help solve the conflict," said Kessler.
The letter says SEA stands in solidarity with the people of Israel and Palestine and "join the growing number of voices that call for an immediate end to the violence to save Palestinian and Israeli lives, to provide critical humanitarian aid, and to release hostages."
"We cannot allow Islamophobia and antisemitism to take root in conversations with our students and families," the letter continues. "We must condemn the disturbing rise in hate crimes and intolerance we see here in the U.S. and our communities."
KOMO News also reached out to other groups, including Students United for Palestinian Equality and Return at the University of Washington (SUPER-UW), but they did not offer a comment.
Max Patashnik with the Jewish Community Relations Council (JCRC) of the Jewish Federation of Greater Seattle sent KOMO News a statement that they are "deeply concerned" about the SEA's draft initiative.
That statement also stated that antisemitism is at record levels, with "almost daily threats against Puget Sound Jewish institutions, and Jewish students are experiencing an extreme rise in antisemitic incidents."
Luna said as educators, their role whenever anything big happens is to help students navigate it. Seattle Public Schools includes a diverse student base, Luna said, and it's the educators' job to help students find humanity in themselves and one another.
Patashnik's statement said, "Instead of focusing on divisive statements that could intentionally or not, cause harm and dehumanize Jewish and Israeli students, teachers, and staff, we encourage SEA members to lean into the message conveyed by their leadership, which centers the humanity of the whole school community and focuses on their role, as educators, in creating a safe and inclusive learning space."
Luna said the letter was sent to members so everyone could provide feedback.
She also said the full membership does not vote on items like this, and only the association representatives from each school vote based on the feedback of the members in their schools.
More for You
A new COVID variant, HV.1, is now dominant. These are its most common symptoms
Supreme Court Delivers Blow to Vaccine Skeptics
Tower block at risk of collapse as residents told to evacuate immediately
Winter Storm Warning Snow Totals Depend On Where You Live
IRS Increases Gift and Estate Tax Exempt Limits — Here's How Much You Can Give Without Paying
Female pool player Lynne Pinches refuses to play transgender opponent and walks off
Congress just found the dumbest way to avoid a government shutdown
Russian Troops 'Bled Dry' by ATACMS Cluster Bombs: Storm-Z Instructor
Suella Braverman unleashes bombshell attack on Rishi Sunak day after being sacked
NBA commissioner floats cities for possible league expansion
Forget the gloom of the 1970s—UBS thinks the U.S. economy is headed back to a Clinton-like era of the bustling 1990s
This Is the No. 1 City People Want to Move to in the U.S.
Controversial George Soros-backed Virginia prosecutor ousted from office after final votes counted
'Panicked' Russia Pulls Warships From Crimea: Report
"Young Sheldon" Sets Its Series Finale Date — Find Out When the "Big Bang" Spinoff Takes Its Final Bow
25 "TikTok Made Me Buy It" Home Gadgets That Are Totally Worth It
Toyota's Camry, best-selling car in US, goes all-hybrid
McDonald's fires 18 people after BBC investigation
Republicans 'deeply embarrassing' day on Capitol Hill
Professor who praised Hamas 'resistance fighters' on gliders no longer employed by Emory University
Advertisement
Supported by
Why Banks Are Suddenly Closing Down Customer Accounts
Surprised individuals and small-business owners can't pay rent or make payroll, and no one ever explains what they did wrong.
By Ron Lieber and Tara Siegel Bernard
Ron Lieber and Tara Siegel Bernard have been writing about money together for over 15 years.
The reasons vary, but the scene that plays out is almost always the same.
Bank customers get a letter in the mail saying their institution is closing all of their checking and savings accounts. Their debit and credit cards are shuttered, too. The explanation, if there is one, usually lacks any useful detail.
Or maybe the customers don't see the letter, or never get one at all. Instead, they discover that their accounts no longer work while they're at the grocery store, rental car counter or A.T.M. When they call their bank, frantic, representatives show concern at first. "Oh, no, so sorry," they say. "We'll do whatever we can to fix this."
But then comes the telltale pause and shift in tone. "Per your account agreement, we can close your account for any reason at any time," the script often goes.
These situations are what banks refer to as "exiting" or "de-risking." This isn't your standard boot for people who have bounced too many checks. Instead, a vast security apparatus has kicked into gear, starting with regulators in Washington and trickling down to bank security managers and branch staff eyeballing customers. The goal is to crack down on fraud, terrorism, money laundering, human trafficking and other crimes.
In the process, banks are evicting what appear to be an increasing number of individuals, families and small-business owners. Often, they don't have the faintest idea why their banks turned against them.
But there are almost always red flags — transactions that appear out of character, for example — that lead to the eviction. The algorithmically generated alerts are reviewed every day by human employees.
Banks generally won't say how often they are closing accounts this way, and they're not tracking how often they get it wrong. But federal data offer clues.
By law, banks must file a "suspicious activity report" when they see transactions or behavior that might violate the law, like unexpectedly large cash transactions or wire transfers with banks in high-risk countries. According to Thomson Reuters, banks filed over 1.8 million SARs in 2022, a 50 percent increase in just two years. This year, the figure is on track to hit nearly two million.
Multiple SARs often — though not always — lead to a customer's eviction. Federal laws have little to say about the trigger for account cancellations.
But a New York Times examination of over 500 cases of this dropping of customers by their banks — and interviews with more than a dozen current and former bank industry insiders — illustrates the chaos and confusion that ensue when banks decide on their own to cut people off.
Individuals can't pay their bills on time. Banks often take weeks to send them their balances. When the institutions close their credit cards, their credit scores can suffer.
Upon cancellation, small businesses often struggle to make payroll — and must explain to vendors and partners that they don't have a bank account for the time being.
As if the lack of explanation and recourse were not enough, once customers have moved on, they don't know whether there is a black mark somewhere on their permanent records that will cause a repeat episode at another bank. If the bank has filed a SAR, it isn't legally allowed to tell you, and the federal government prosecutes only a small fraction of the people whom the banks document in their SARs.
As a result, you don't know what you're under suspicion for. "You feel like you're walking around wearing this scarlet letter," said Caroline Potter, whose Citibank accounts were shut down abruptly last year.
The banks, facing ever more aggressive regulators and examiners, offer a modicum of sympathy.
"We want to build long-term relationships with our clients, which is why accounts are closed only after appropriate review and consideration of the facts," said Jerry Dubrowski, a spokesman for JPMorgan Chase, the nation's largest bank with 80 million retail customers and six million small-business ones, whose former account holders sent nearly 200 complaints to The Times.
"We act in accordance with our compliance program, consistent with our regulatory obligations," Mr. Dubrowski continued. "We know that can be frustrating to clients, but we must follow those obligations."
He added that "the vast majority of closures are correct, consistent with the regulatory obligations we are required to follow," and that the number of closed accounts was a fraction of the bank's overall business.
Federal data on the types of SARs that banks file show what they worry about most. Last year, banks filing SARs tagged categories like suspicious checks, concern over the source of the funds and "transaction with no apparent economic, business or lawful purpose" most often, according to Thomson Reuters.
To former bank employees, the bloodless data belie the havoc that banks wreak. "There is no humanization to any of this, and it's all just numbers on a screen," said Aaron Ansari, who used to program the algorithms that flag suspicious activity. "It's not 'No, that is a single mom running a babysitting business.' "It's 'Hey, you've checked these boxes for a red flag — you're out.'"
What follow are profiles of customers who lost their accounts and an analysis of what behavior may have spurred their banks to shun them.
Unusual (or the Usual) Cash Deposits
Bryan Delaney has owned several New York City bars over the decades, and he and his business partner and general manager, Jennifer Maslanka, have a longstanding system for handling cash: It goes to the bank on Fridays and Mondays.
As card use has increased over the years, the size of the deposits has decreased. To make the accounting easier on new staff who started working during the pandemic, Mr. Delaney and Ms. Maslanka often rounded deposits down to the nearest thousand and kept the rest of the cash on hand to make change.
This year, Chase closed the bar's account, plus personal checking and credit-card accounts for Mr. Delaney, his wife and Ms. Maslanka, giving them a handful of weeks to make other banking arrangements.
Federal law requires depositors to fill out a form if they're depositing or withdrawing more than $10,000 in cash. Sometimes, in an attempt to avoid the gaze of the authorities, account holders will engage in "structuring," making a series of transactions just under $10,000. It's one of the top reasons that banks file suspicious activity reports.
Mr. Dubrowski, the JPMorgan Chase spokesman, said the bar's series of deposits was indeed the problem.
"We must know our customers and monitor the transactions that flow through our bank," he said. "That includes instances where we see a pattern of cash deposits that are just below federal currency reporting thresholds."
Mr. Delaney said he had not been engaged in structuring when depositing money in round numbers. All the cash had come from the bars, he said, and he reported his income and paid his taxes as he was supposed to.
The bank's explanation is especially maddening, given that he and Ms. Maslanka had filled out plenty of the $10,000 forms over the years. "What's to gain from not filling it out?" he said. "What's the risk of filling it out? I've done both when deposits warranted that."
"I'm still so confused," Ms. Maslanka said. "Do you think I'm part of some underground Mafia, laundering money through my little beer bar?"
A Marijuana Connection
For Caroline Potter, the trouble began on the phone.
"There were these weird calls with a very mysterious customer care department, and they kept asking for our tax returns," she said. "No one sees my tax returns except the I.R.S. and my C.P.A."
Ms. Potter and her husband had moved to Idaho during the pandemic, selling their old house in New York and buying a new one. Some large chunks of money moved between their various Citibank accounts — the sale, the mortgage payoff, the down payment on the new abode — but nothing that the bank would not have seen before.
Then, suddenly, Citi shut down everything, including their checking accounts and credit cards. The couple's attempts to get an explanation led to nothing but frustration.
"It felt like there was this secretive department, and anyone who wasn't in that department didn't even know about it," Ms. Potter said.
Her hunch is that Citi didn't like that her husband's income comes as direct deposits from the cannabis company that recently acquired his employer. Is the company on some kind of do-not-engage list that Citi keeps?
Citi declined to comment, even though Ms. Potter granted the bank permission to speak about the couple's accounts.
International Wires
Oore Ladipo, who is from Nigeria, had been working as a data analyst at Morgan Stanley in New York — it was a contract job — while earning a master's degree in quantitative method and modeling.
After Mr. Ladipo received his degree, he got an offer for a permanent position but couldn't start until he received his employment documents from the federal government. It took a few months, so his parents — both civil servants at the time — wired him money from Nigeria, probably around $1,500 a month, to help him make rent in early 2018.
That summer, Chase sent him a letter saying his accounts would be shuttered. "They were aware of my study, work and family history but still closed my account after almost 10 years," he said. Mr. Ladipo, now 30, had banked with Chase since he moved to Ohio in 2010 for college.
Mr. Ladipo felt confused and betrayed, but he believed that the Nigerian wires were the likely culprit.
"And in this scenario, you can't really negotiate," he said. "You aren't talking with a person who has the power to tell you what went wrong and what didn't go wrong."
Wires and suspicious electronic transfers are another common reason that banks file SARs. But in Mr. Ladipo's case, the cause for suspicion was a third party — a suspected fraudster — that surfaced in his web of transactions.
"We must know our customers and monitor the transactions that flow through our bank," Mr. Dubrowski said, who stressed that the bank was not accusing Mr. Ladipo of any wrongdoing. "That includes instances where we suspect that the transactions involve parties connected to potential scams."
That explanation didn't satisfy Mr. Ladipo, who said the lack of specificity left him wondering if even his rent check could have been cause for suspicion — or if his background might have caused his accounts to warrant a closer look.
"I can't tell if being from a different part of the world makes me an increased risk for the algorithm or if there is bias against me in their decision-making process," he said.
Unusual Cash Withdrawals
When Steven Ferker bought a house in New York in late 2016, he withdrew money from one of his Citi accounts in chunks of $7,000 to $12,000 to pay his contractor, who requested cash payments. He also used a Citi credit card with a 12-month, zero-interest offer to buy things for the kitchen in 2017.
He was surprised when the bank called to ask why he was making repeated cash withdrawals. Each time, he explained the situation. "I assumed they were calling to make sure someone was not stealing my money, and I was glad that they called," he said. "But I never gave it two thoughts until they threw me out."
Citi declined to comment.
Mr. Ferker was aware of banks' wariness of large transactions in round numbers, but he was taking out his own money and immediately giving it to a contractor doing visible work. "Cash is legal tender in this country," he said. "I understand that people hide their income, but I figured that was none of my business. It's his business."
As is the pattern, the Dear John letter from the bank offered no explanation. But when he went into the branch, the frustrated manager said more than he was supposed to. "The answer was: 'Don't ask me. Ask the computer that flagged you,'" Mr. Ferker said.
Criminal History
Nick Seidel, 42, of Chicago, has had his bank break up with him three times. Chase dumped him first. Then, after an 18-month relationship with Fifth Third, it, too, shut down his accounts.
At BMO Harris, Mr. Seidel struck up a relationship with his personal banker and told him about his banking troubles and his suspicion of what was behind them: He had served time in prison.
The banker assured him that it wouldn't be a problem, until it was: The letter arrived roughly 18 months later. Mr. Seidel took it in to show his banker. "No way," Mr. Seidel recalled him saying. The banker made a call while Mr. Seidel was waiting in his office, then typed something into his computer.
"I'm not supposed to tell you this," the banker said. He turned his computer monitor around so Mr. Seidel could see it.
It was his mug shot from about 10 years before.
"I had never had any banking issues, no overdrafts or suspicious activity," Mr. Seidel said. "Apparently some banks just run public searches of their clients and drop them if they are justice-impacted. It's always a frustrating, inconvenient and embarrassing experience."
In 2011, Mr. Seidel stole a 2002 BMW from a car dealership and used a counterfeit $20 bill, among other crimes. He served five years in prison, where he underwent cognitive behavioral therapy and earned several paralegal certificates.
Mr. Seidel saved money he earned from drafting legal documents for other inmates. After he was released in December 2015, a friend picked him up, and they headed straight to the bank so Mr. Seidel could start his life anew.
Using a state-issued identification card and a check from the Department of Corrections, he opened a checking account at Chase. "It wasn't like they didn't know," he said.
But the bank later shut down the account after learning that he had used counterfeit money.
"We believe in giving people with conviction histories a second chance while we balance our obligation to mitigate potential financial crimes," Mr. Dubrowski, the spokesman, said. "So, customers who have prior convictions for financial crimes may not be able to open an account with us for a period of time."
Fifth Third and BMO Harris declined to comment on Mr. Seidel's situation, even though he provided permission for them to do so.
Mr. Seidel, who has a mortgage through Fifth Third and was recently accepted into a master's of legal studies program, is working as a paralegal under a contract with a federal regulator. The kicker: He helps investigate securities fraud, a job that required a four-hour background check.
But he still keeps two bank accounts open as a contingency plan.
Community Loan Pools
Banks dislike any patterns that look like scams and will shut down behavior that seems suspicious.
But bank customers often don't get to explain themselves in the moment. When Rosanna Bynoe, who lives in San Francisco with her husband, opened a new Chase account, she told the representative exactly what they'd be using it for: a susu.
Susus are community savings and loan pools, and they often have a person at the center of them collecting and distributing money. Ms. Bynoe's mother and grandmother had set money aside this way over the years, and she and her husband were trying to participate electronically. Each week, they sent the same amount of money via Zelle, the electronic payment platform in which JPMorgan Chase is a part owner, to the same person, who was a kind of susu captain.
One day in 2019, Ms. Bynoe and her husband lost access to their bank accounts and credit cards. Ms. Bynoe's husband went to a branch banker, explained the susu and showed how the lump sum of savings had come back into the couple's account each year for three years.
It did not help. "It was like he was speaking to a machine," Ms. Bynoe said.
The whole situation was simultaneously baffling and infuriating, she said. Why does the bank get to tell her how often or how frequently and with what amount she can do things with her money? Why didn't it tell her ahead of time that she might have a problem when she declared her intentions?
And given the long history of racism in the banking industry, did the fact that lots of Black people use susus have something to do with losing her account?
"What part of our profile tells you that we are doing fraudulent activity?" Ms. Bynoe said, who is mixed race, echoing the question that Chase's branch bankers did not answer. "If people of color are disproportionately affected by this issue, then that needs to be looked at."
Mr. Dubrowski said the overall movement of money didn't appear proper. "We must know our customers and monitor the transactions that flow through our bank," including instances where the bank sees a pattern of activity that could be associated with a scam, he said.
"We do not close accounts based on race, ethnicity or national origin, and we didn't in this case," he added.
Out of curiosity, Ms. Bynoe called a Chase credit card representative in April to see how long the company had barred her. The rep said it was for life. Mr. Dubrowski said that there were no lifetime bans and that the bank made decisions on a case-by-case basis.
Ms. Bynoe and her husband figured that Chase's actions would create long-term repercussions for them in the financial system or even with the government. After all, Chase didn't say there wouldn't be further trouble. But Citi and Bank of America were happy to continue to do business with them.
This was a relief. It was also quite odd. "You've got one bank telling you that you're essentially a fraudster," Ms. Bynoe said. "But all of the rest of the world is good. I don't understand."
Sheelagh McNeill contributed research.
Tell us about your experience with having your bank account suddenly closed. Or if you work at a bank, tell us about how you've decided to shut down an account.
A guide to making better financial moves, making sense of your finances can be complicated. the tips below can help..
There are few challenges facing students more daunting than paying for college. This guide can help you make sense of it all .
Health savings accounts offer valuable tax benefits and have become increasingly popular. Here is how to make the most of them .
Owning a car has never been as expensive as it is today. We asked five car owners to lay out the expenses associated with their vehicles .
We're likely to spend more after a relationship ends. Why don't we budget for it ?
Water bills are going up. Here is what to do about it .
Planning a trip on a budget? Here's how to keep travel costs under control .
Experiences of economic hardship can lead people to sabotage their financial futures. Here is how to build a healthier relationship with money .
Losing a job ranks as one of life's biggest stressors. This financial guide can help .