Awards Season
Big Stories
Pop Culture
Video Games
Celebrities
Writing On-the-Go: The Convenience of a Free Online Word Document Writer
In today's fast-paced world, being able to work efficiently and conveniently is essential. Whether you're a student, a professional, or simply someone who needs to jot down their thoughts on-the-go, having access to a free online word document writer can be a game-changer. With the advancement of technology, you no longer have to rely on traditional word processing software installed on your computer. In this article, we will explore the various benefits and features of using a free online word document writer.
Access from Anywhere
One of the most significant advantages of using a free online word document writer is the ability to access your documents from anywhere with an internet connection. Gone are the days when you had to carry around a USB drive or worry about forgetting an important file on your home computer. With an online word document writer, all your files are securely stored in the cloud and can be accessed from any device – be it your laptop, tablet, or even your smartphone.
Collaboration Made Easy
Collaboration is an essential aspect of many writing projects, whether it's working with colleagues on a business proposal or collaborating with classmates on a group assignment. A free online word document writer provides seamless collaboration features that allow multiple users to work on the same document simultaneously. You can easily share your documents with others and grant them permission to view or edit them in real-time. This eliminates the need for back-and-forth email exchanges or merging different versions of the same file.
Automatic Saving and Version Control
We've all experienced that sinking feeling when our computer crashes or loses power before we had a chance to save our work. With a free online word document writer, this fear becomes obsolete. These tools automatically save your progress as you go along, ensuring that no changes are lost due to unforeseen circumstances.
Furthermore, version control is another valuable feature offered by many online word document writers. You can easily track and revert to previous versions of your document, making it easy to undo any unwanted changes or compare different drafts.
Rich Editing and Formatting Options
A free online word document writer often comes equipped with a wide range of editing and formatting options, rivaling those of traditional desktop software. You can format your text, adjust margins, add tables, insert images, and much more. These tools also provide spell-checkers and grammar-checkers to help you polish your writing.
Additionally, many online word document writers offer templates for various purposes such as resumes, letters, reports, and presentations. These templates can save you time and effort by providing a pre-designed structure that you can customize to suit your needs.
In conclusion, the convenience of a free online word document writer cannot be overstated. It allows you to access your files from anywhere, collaborate seamlessly with others, automatically save your work, and provides a plethora of editing options. Whether you're a student trying to meet deadlines or a professional constantly on the move, using an online word document writer can greatly enhance your productivity while ensuring that your documents are always safe and easily accessible.
This text was generated using a large language model, and select text has been reviewed and moderated for purposes such as readability.
MORE FROM ASK.COM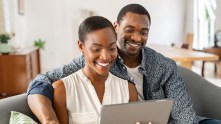 The Top Ten Famous Authors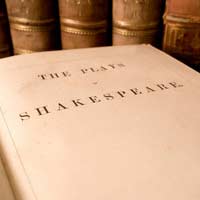 There are some authors with whom every writer should become acquainted. Many have long-ago shed "this mortal coil" (so sayeth number one, below), while others are still living and producing interesting works that keep bookstores afloat.
Obviously, your tastes will differ from others'; however, in the interest of giving you a starting point, we've arranged a top ten famous author listing. If you're not familiar (or only a tad familiar) with any of the writers below, it's time to head to your nearest library.
Ah, The Bard. This "Renaissance Man" was truly prolific (though if you believe some skeptics, he never existed at all, was the pseudonym for someone else or was perhaps the moniker under which a group of authors published.)
Chances are strong that you've read or seen at least one of his plays, but if it's been a while since you perused a copy of "The Tragedy of Hamlet" or "Macbeth", it's time to reacquaint yourself with this master of language and storytelling.
True, Orwell (whose real name was Eric Arthur Blair) isn't everyone's taste, especially those who do not share his views on totalitarianism.
But "Animal Farm" and "1984" are exemplary novels that truly get the reader to think more about politics, society and culture.
Like her or not, Ms. Rowling has a style of writing that has launched her into the annals of literary history. Her Harry Potter books have won awards not only for their imagination but also for their strong prose.
Will she secure a spot in a list of famed authors 100 years from now? Only time will tell - but if you haven't yet journeyed into the world she created, it's time.
Kurt Vonnegut, who passed away not long ago, penned both short stories and novels, inviting readers into his sci-fi realms with modern-day undertones.
"Slaughterhouse-Five" is one of his most internationally known books, though Vonnegut has many other works to offer the reader.
Virginia wolf had a unique passion for the written word and enjoyed literary success and accolades for her many works, including "To the Lighthouse", "Mrs. Dalloway" and "A Room of One's Own."
Some have heralded Woolf as a "feminist" before the invention of the word; certainly, her popularity among women and academicians seemed to grow in direct correlation to the feminist movement of the late 1960s.
Like so many of his contemporaries (including the aforementioned Woolf), Hemingway dealt daily with depression. Yet his writings did not suffer as did his body and mind.
Though he's been called somewhat of an acquired taste, if you're just beginning your Hemingway adventure, start with "The Sun Also Rises" or "A Farewell to Arms. You may also be interested in his shorter pieces.
Faulkner's "The Sound and the Fury" and "As I Lay Dying" are two of the most read of his pieces. But please don't stop there.
Your understanding of this Mississippi, United States born writer can only increase the more you get to know about him as well as his southern-influenced literary style.
Ayn Rand is proof that one person can make an enormous splash through the power of his or her written words. A Russian-born writer who immigrated to America, Rand held back nothing and her writing clearly shows her passion.
Truly, "Atlas Shrugged" and "The Fountainhead" are mainstays of any book collection. The time you devote to reading them will pale in comparison to the education you receive as a result.
Did you read "Ulysses" in school or while at university?
Plenty of students did, but most would do well to revisit Joyce's most renowned work. Time will not have changed the words, but it makes all the difference in the interpretation.
"The Catcher in the Rye" is one of those novels that's unforgettable. For its time, it was a bit racy; however, chances are good that unless you've been living under a rock, you'll find it tamer than those who read it in first-runs.
Salinger manages to capture the essence of an era and weave it into a story that has stood the test of time.


The Daily Word Counts of 19 Famous Writers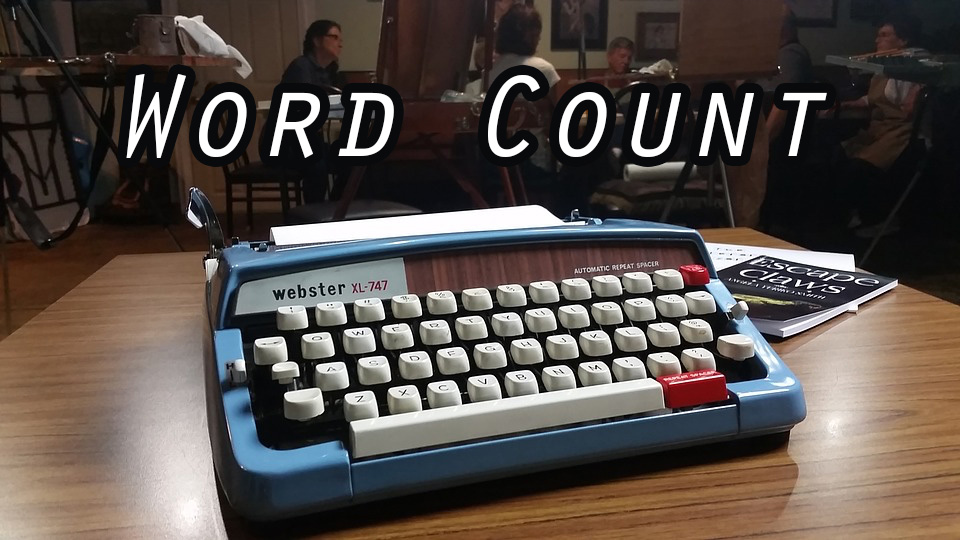 Aspiring writers often have quite a few questions wondering if they are doing everything correctly. Should they sign up for some sort of class on writing to get experience? Do they need a mentor that will guide them along the way? Is it true they have to starve first by giving up their job so they can focus on only writing? But the truth of the matter is, what may work for one writer may not work for another.
The most difficult thing facing an aspiring writer is to take time out of each and every day to practice their craft. In truth, you are either an aspiring writer or a writer. If all you do is talk about wanting to write a book, then you are an aspiring writer. If you are actively writing each and every week, then you are already a writer! When it comes down to it, aspiring writers talk the talk, but writers walk the walk.
Which leads to one of the most asked questions by writers or aspiring writers. How much should I write every day? There is such a thing as quality over quantity though. But by realizing the daily word count that successful writers write, it should provide a good estimate on what you should be achieving. And I am speaking about the daily word count for the book that you are writing, not anything else.
Many people, unfortunately, write thousands of words on their social media accounts during the day. They write about their daily schedule, what they had to eat recently, or their personal views on the most recent topics. If you are truly a writer, do yourself a favor and stay off of social media as much as you can and focus on your writing project. When you finally complete your book, I guarantee that you will not say to yourself, "I sure wish I would have posted more on Facebook instead to keep everyone up to date on the mundane things of my life."
Daily Word Counts As you will notice from reading the list below, daily word counts vary greatly from one successful writer to the next. In addition, these are all authors that make their living by writing. They don't have a forty hour a week job to go to either. But if you have been writing for awhile now and know your approximate daily word count, it might compare quite favorably with these famous authors!
Ernest Hemingway: 500 Words
Of course, Hemingway is no longer alive, but when he was he would stick around writing about 500 words a day. "When I am working on a book or a story I write every morning as soon after first light as possible. You have started at six in the morning, say, and may go on until noon or be through before that," Hemingway said.
Stephen King: 2,000 Words
Stephen King seems to be one of the most prolific writers of all time. His novels can be extremely long and wordy, so one would think he would write an immense amount of words daily. However, this is not always the case.
In his book On Writing: A Memoir of the Craft, King speaks on his writing speed. He would set a daily goal of about 2,000 words. This would add up to about 180,000 words in three months of writing. He also said that three months was the maximum amount of time it should take someone to finish a first draft. If it takes longer, it will get tougher and tougher to delve back into the story with the right frame of mind. In addition, King can often become involved in marathon writing sessions. He wrote The Running Man in one week.
Jack London: 1,500 Words
Jack London's most well known novel, The Call of the Wild, was a classic. He probably had a few more in him, but he died at the age of forty. "You can't wait for inspiration. You have to go after it with a club," he stated.
Tom Wolfe: 135 Words
Tom Wolfe is an author that has written many popular books that were later made into films. The Right Stuff and The Bonfire of the Vanities are just a couple. However, he never seemed to be in a rush to finish his books. His book A Man in Full is 370,000 words and it took him eleven years to finish. "My children grew up thinking that was all I did: write, and never finish, a book called A Man in Full," Wolfe admitted.
Mark Twain: 1,400-1,800 Words
If there was a Mount Rushmore for writers, Mark Twain would definitely be on it. But he realized that sometime it depended on the location of where you are actually doing the writing. "In 1897, when we were living in Tedworth Square, London, and I was writing the book called "Following the Equator" my average was eighteen hundred words a day; here in Florence, (1904), my average seems to be fourteen hundred words per sitting of four or five hours."
W. Somerset Maugham: 1,000 Words
W. Somerset Maugham was a British playwright, novelist, and short story author. He was among the most popular writers of his era and was also reportedly the highest-paid author during the 1930s. He was an orphan by the time he turned ten years old and was raised by an uncle that did his best to make into an accountant. Maugham persevered through life and wrote some quality classics. But he even recognized there was no set formula on writing. "There are three rules for writing a novel," he said. "Unfortunately, no one knows what they are."
Sarah Waters: 1,000 Words
Sarah Waters is a Welsh novelist and bestselling author. She has written six novels to date with many of them being turned into films. Still, she feels the same way a lot of writers do when sitting down to write everyday. "My minimum is 1,000 words a day… Those 1,000 words might well be rubbish- they often are. But then, it is always easier to return to rubbish words at a later date and make them better," Waters said.
Sebastian Faulks: 1,000 Words
Sebastian Faulks is a British novelist, journalist, and broadcaster. He is perhaps best known for his historical novels that are set in France. Faulks believes in consistency when working. "When I am writing a book I write from ten til six everyday in a small office near my house," he said. "I never write less than a 1000 words a day. Writer's Block is God's way of telling you to shut up. More people should have it."
Michael Crichton: 10,000 Words
Michael Crichton wrote several novels that were later turned into films. Jurassic Park was just one of the popular ones. Crichton passed away almost ten years ago, but he was an American author, screenwriter, film director, and producer that did very well in the genres of science fiction and thrillers. Also, his daily word count was always extremely high. "Books aren't written – they're rewritten," he said. "Including your own. It is one of the hardest things to accept, especially after the seventh rewrite hasn't quite done it."
Kate DiCamillo: 600-900 Words
Kate DiCamillo is an American writer of children's fiction that has written several modern day classics. Because of Winn-Dixie, The Tale of Despereaux, and Flora & Ulysses are merely a few. She is also one of six people to win two Newbery Medals recognizing her work. "My goal is two pages a day, five days a week. I never want to write, but I'm always glad that I have done it," DiCamillo said. I think many writers know exactly what she means by this.
Nicholas Sparks: 2,000 Words
Nicholas Sparks is an American romance novelist, screenwriter, and producer. His books and films all follow a bit of the same pattern with a woman meeting a new man, and the women that read his books and watch his movies just love it. He has published nineteen novels to date. Sparks says a novel takes him a few months to conceive, and then about five months to write. He sets a daily goal for himself of 2,000 words which takes him about five to six hours to write. "See," he said, "it's not an unbelievable pace."
J.G. Ballard: 1,000 Words
James Ballard was an English novelist and short story writer who passed away in 2009. He said, "All through my career I've written 1,000 words a day- even if I've got a hangover. You've got to discipline yourself if you're professional. There's no other way."
Ian McEwan: 600 Words
Ian McEwan is an English novelist and screenwriter that has attained the recognition that most writers dream about. In 2008, The Times featured him on their list of "The 50 greatest British writers since 1945" and The Daily Telegraph ranked him number 19 in their list of the "100 most powerful people in British culture". Not too shabby. "I aim for about six hundred words a day and hope for at least a thousand when I'm on a roll," he once said.
Lee Child: 1,800 Words
Lee Child is a British author who is best known for his Jack Reacher novels that have been made into films starring Tom Cruise. "I write in the afternoon, from about 12 until about 6 or 7," he said. "I use an upstairs room as my office. Once I get going I keep at it, and it usually takes about six months from the first blank screen until the end."
Anne Rice: 3,000 Words
Anne Rice is an American author from New Orleans that writes quite a bit of gothic fiction. She is best known for her vampire novels and the film Interview with a Vampire. "I have to get all distractions out of the way," she says. "I plunge into the work and write an episode; I can't just clock in at 3,000 words. I have to have time free to resolve things. I write in episodic ways. But when I'm ready to plunge in, I write from late morning through all afternoon, all evening."
Arthur Conan Doyle: 3,000 Words
Arthur Conan Doyle is best known for his novels starring Sherlock Holmes, probably the most popular fictional detective of all time. He wrote sixty stories about the legendary sleuth. "Anything is better than stagnation," he said.
Arthur Hailey: 600 Words
Arthur Hailey died in 2004, but before his time was up he had written many novels that had a backdrop of several industries. One of his more popular ones that was later made into a movie was Airport. "I set myself 600 words a day as a minimum output, regardless of the weather, my state of mind or if I'm sick or well," he had said. "There must be 600 finished words- not almost right words."
Graham Greene: 500 Words
Graham Greene was an English novelist regarded by many as one of the great writers of the 20th century. He wrote highly acclaimed serious Catholic novels and thrillers. Greene came close to winning the Nobel Prize for Literature in back to back years in 1966 and 1967. He passed away in 1991, but through his 67 years of writing he had completed 25 novels. "Over twenty years I have probably averaged five hundred words a day for five days a week. I can produce a novel in a year, and that allows time for revision and the correction of the typescript. I have always been very methodical, and when my quota of work is done I break off, even in the middle of a scene," he said.
Holly Black: 1,000 Words
Holly Black is an American writer best known for The Spiderwick Chronicles, a series of children's fantasy books she created with writer and illustrator Tony DiTerlizzi. She also has written a trilogy of young adult novels officially called the Modern Faerie Tales trilogy. Black perhaps summarizes the feeling of every writer when she responded back to a compliment about how productive she has been with all her novels. "First of all, thank you very much for saying I'm productive, because some days I don't feel that way," she said. "Yes, I try to write a thousand words every day. I've actually put up my daily word counts online for my last several novels. I do this to keep myself honest, saying exactly when I wrote what part of the book. Certainly the comment I most often get is, "That's not really a lot of words," but it goes to show that just steadily working will get you a book. I try to make a thousand words a day, but that isn't always the reality."
Thank you very much for sharing this article.
This is Cool!
I never knew how hard these people worked! I am glad i know! i want to be an Author one day! (I'm 12 years old right now!)
I think that, as a 12 year old, you really have a comparatively fantastic writing style. Check back with me when you're 20 or so, and I can steal your money ,I mean, encourage you 🙂
Haha!!! Thats Funny Benjamin!!!
so, now you're 14 if the fates have been kind. i hope you write. i hope you don't worry if it's any good. i hope that if you're a girl you never stop. ever. ever. ever. ever.
same if you're a boy. same if you're somewhere in-between.
write. and read it aloud to strangers in public as often as you can when you are ready–this will tell you like nothing and no one else just how good you really are. be ready this weekend. find a coffee shop with an open mic. then just write your name on the list, wait your turn and … shine
I've been writing for a long time now. I never finished the story but I've written lots of short stories and fan fictions. I've shared my stories with a few friends and family and I'm always encouraged to continue what I'm doing. Thank you for these amazing words. It's been a long time since I've been on here to do something besides look at the word count for something. I forgot how much this website helped me when I was younger. Thanks again, Nancy. These are some of the most encouraging words I've ever received. I also wish you luck with your writing.
Coming in late, but you're 16 now! Definitely old enough to write a novel if you so wished!
I'm the same. I'm twelve, soon to turn thirteen
Hey friend! You are probably 16-17 now and I just wanted to say that I hope your writing is going amazing. If you lost your way for a bit, don't fret. Remember there's a whole group of people here who saw a comment from a 12 year old aspiring to be an author and we all wish you the absolute best! Happy writing!
So inspiring and validating. As a young teen, putting myself out there with writing and other art is one of the hardest things to do. Encouragement from people like you makes me believe that one day I might be able to do so more easily. Thank you <3
Stealing is not nice! And read the Ten Commandments.
Did you not hear the good news? Moses descended from Mt. Sinai with an addition to the decalogue – thou shall not be a humourless whelk.
If you're writing every week you're already a writer, if not, those first few words are the hardest, then everyday it gets easier. Starting now will give you a massive head start on the rest of us.
Get used to the naysayers and learn to ignore them, people will try to drag you down. Check out crab mentality. People can't stand it when someone has a clear idea about their future, especially when they don't.
Same! Lol, I know I'm responding over 2 years late, but still.
I am 11 right now, and I have written several drafts for stories, but I have never finished any, I would like to publish them in the future (if I finish them, of course)
Get them finished. There's no time like the present.
You are already an author. Beleive you can and you are halfway there
I am also 12 years old and have already finished a 60,000 word YA novel.
ugh im fifteen and could never be as prolific as you
Dear aspiring writer,
Above, is a young person (LizzyCupcakeAuthor12!) who started a thread in 2018. Reading the thread is very worthwhile.
Most writers I've read about come close to Graham Green in that he set a quota and stopped. Hemingway would cut off his writing when it was going good. John Green said of writer's block that his dad commented that he'd never heard of coal miner's block. (I think that was meant to be a little funny besides true, at least for coal miners).
Consistency is the key, no matter how many words a day you write. But some have to be written everyday (or maybe five days a week as long as it's consistent). Also remember that no matter what anyone thinks of your writing, it is yours. Art is priceless just by the fact of it being art. And it is even more worthy because it is yours, and no one else could have made it like you.
And don't listen to trolls, as they are bullies. Online they are bullies, but especially cowards, in that they hide their identities so they can say whatever they want without consequence. What they are saying is less about the person they are trolling than it is about them and their diseased realities. Misery loves company as the old saying goes. Anyway, I digress.
Keep writing, and remember that one of the writers above wrote less than 200 words a day. Quality is more important than quantity. Don't decide before you get going that you can't measure up to someone else. There will always be better and worse people, if art can truly be compared. I don't think it can really. There will always be people who are more or less prolific than us. Be you, and produce your work.
I am probably writing all this because it is what I wish someone had told me when I was young.
It all mostly boils down to this: Follow your gut, and your heart of course, but first, always, your gut.
I'm a bit late, but this advice is beautifully written and inspiring. Thank you so much — for the encouragement to write and proof that not all social media is made of bullies and trollers.
— a 15 year-old whose faith in humanity has been restored.
You are amazing dude. Like I wish you all the best in life. Genuinely. I don't even have the words.
And, these gives me enough reason to hold my current goal and work towards what I'm planning to achieve.
This a little bit of what i wrote for my book!
One day in the year 1976, there was a 11 year old girl that had no name and she lived at a Orphanage. She had two friends, they didn't have names ether, and the that boy was 12 and that girl was 11. They were schooled at the Orphanage instead of going to a real school, like other kids with names. One day in class, the girl got a note from one of her friends, he wrote: "Hey, our friend and I were thinking that we could get our own names," The girl longed for a name, and this was her chance! She read on: "I over heard the owner of the Orphanage, that she was going to give her favorite kids, names!" So some how the girl had to find a way to become one of Mrs. Smith's (The owner of the Orphanage,) favorite kids! But how? The night the girl and her friends went up to there room, and thought of how to become one of the favorites.
Well done! This is a good plot idea. If you keep going, Lizzy, I think you could be a great author one day!
Thank You So Much Emily! God Bless You!
Here Is more If you want it!
"We could do extra chores!" said her friend, she had dark brown hair, brown eyes, and dark skin.
"No, that would be to much work. We could do better on our school!" said the boy, he had black hair, green eyes, and light skin.
"Maybe we could do all of those things and be extra polite!" said the girl, she had brown hair, green eyes, and light skin. They all agreed. The next day they were super polite, did extra chores, and did better on there school. Then Mrs. Smith sent the girl to go pick up the milk she had ordered. So she went down the street, and got the basket full of milk jars, then she saw a girl on the sidewalk, she was in ripped clothes and she had orange hair and her blue eyes were filled with tears. She looked about her age. The Orphan girl went over to her and gave her some milk.
"Thank you, so much!" She said. She was not crying anymore! The Girl went back to the place where she got the milk and got extra, she said it was so she could get a name, and the man was glad to give her some more. When she got back, her friends came running over and hugged her.
"We got our own names!" Said her friend, "My name is Olivia an his is Axel!" Said Olivia, the girl was so happy, she could not wait to get her name! She brought the milk to Mrs. Smith, and she was very happy there was no charge for the extra milk, that she gave the girl a name, it was Jesse! Later that day there was a play going on in town, and they needed actors. Jesse, Axle, and Olivia knew how to act very well. But there was one problem, the play was passed there bed time, and Mrs. Smith checked on everyone every two hours. So that means that they will have to sneak out. But they need to set up something so that Mrs. Smith will think there still in bed. The Play was Robin Hood, but with the characters as animals. Like the Robin Hood movie from 1973. But as a play and 3 years later. They set up a button that when you stepped on it, it would set of the clock alarm, that Olivia programed to sound like snoring. They snuck out the window and went over to the tent where they were having the play. Luckily it was a kids play, so kids were acting! In that play, Axel was Robin Hood, Jesse was Maid Marine, and Olivia was the mother of Skippy the rabbit! The cast thought Axle was very funny, because when they were practicing with the weapons Axel hit the wall when everyone else hit the middle of the target, that was funny! The next day after the play they didn't tell anybody, because someone might tell Mrs. Smith, and then they might get in trouble. So they kept it a secret and laughed about it all that night. The next morning Olivia was sent to get some bread for lunch that day. She picked up the bread, and accidentally slipped and fell into someones arms.
"Oh, hello there lil' Miss." said the boy, she had fell into some boy's arms!
"Oh, I'm so sorry for interrupting your stroll." Said Olivia, she had found a boy! He had very nice clothes on, unlike hers, he had blond hair, and blue eyes! She had never seen a boy like this before.
"Where are my manners," he said, "My name is Lukas! What might your name be?" Asked Lukas, Olivia was so lost in "Love Land" that she could almost not even talk!
"I'm, Olivia." She said staring at his bright happy blue eyes.
"Oh, I must get going. Olivia, when are you coming back here?"
"Next Week!"
"Well, see you then!" He said, walking away down the street. Olivia was so happy, she ran back to the Orphanage to tell her story to her friends. While she went back to her friends, Lukas went home to his Dad, and told him about her.
"Oh, Dad she's lovely!" He said, he had been explaining her over lunch!
"Yes, maybe we can figure out where she lives and then you can hang out more, with this Olivia of yours." Said his Dad. Back at the Orphanage Olivia was explaining stuff about Lukas.
"Oh, he is the most handsomest boy I have ever met!" She kept saying.
"Hey, what about me!" The girls both looked at him. Everyone at the Orphanage disliked Axle, except for Olivia and Jesse.
"Your not that handsome and we all know that you have never really gotten a girl that liked you back, and plus this is about Olivia, not you Axle." Said Jesse. What she said was true, he had never gotten a girl that liked him, crush wise. When it was Noon, the kids got to go get three baskets of milk jars. So Jesse, Olivia, and Axel went to go get them. While Axel and Olivia were putting the milk into the baskets, Jesse saw the girl on the side walk.
"Oh, hello again!" She said, Jesse waved back and grabbed her friend's hands and introduced them to her.
"This is Olivia and Axle, Oh and I'm Jesse." She said.
"I like your names, I wish I had one." She said sadly.
"We could give you a name!" Said Jesse, she was thinking a lot about this now. What is her name going to be? "I don't know what it could be, but I will make sure I find a good one for you!" She said, the girl smiled!
"Can I show you where I live?" Asked the girl.
"Of course!" Said Axel, so she took them down a old alley.
"This is where I live!" She showed them her bed, which was a box, and then she showed them something she called a "secret".
"Now, don't tell anyone about this! Or else!" She said,
"Or else, what?" Asked Axel.
"I don't know, but here is my secret pet, Llama!" She showed them a vanilla colored Llama. She had a blue and pink scarf on. "Her name is Luna, spelled with two Ls." She said petting the Llama. It was very strange to have a pet Llama, live in an alley, and keep it all a secret from everyone but her new friends. That meant she must be a Orphan too!
"Your an Orphan!" Jesse shouted,
"Yeah, but I really don't like it very much, the last time I went to a Orphanage, the owner was so mean. I don't want that to happen again. I had to run away because it was so bad!" She said, sitting in her box bed.
"Maybe you could come to our Orphanage!" Said Olivia, the alley girl smiled, and they brought her to the Orphanage. They told the milk man to take care of Lluna, and he promised that she could see her Llama any time! So the four friends walked to the Orphanage…
Chapter 2 The Rich Family
When the got to the Orphanage with with the alley girl, she stop and hesitated.
"Were am i going to sleep?" she asked looking at Jesse.
"Your going to sleep in our room, no one else is in there except Axel, Olivia, and I!" said Jesse, she didn't want her to worry so much. So they went in side, and saw Mrs. Smith.
"Well, hello there, now you shale sleep in room 15. I will help you unpack your stuff." then she looked at her bag, it was a old brown sake, the only things in there were, her stuffed animal Llama, a pencil and note book, and a bandana. "Oh, my! Where is all your stuff?"
"This is it!" she said happily. Then she went upstairs to room 15. They realized that this was not Jesse, Axel, and Olivias room. It was the bullies room! The bullies were so mean and they would totally kick the girls hind.
"Hey, guys look its Bessy and the other stupid heads!" said Mark, he was pretty much the "leader" of the bullies. He pushed the alley girl over and then Jesse, and the rest of them over. They ran out the door and into room 13, where Jesse, Axel, and Olivia slept.
"Oh my goodness, i was petrified in there!" she said, and that gave Jesse an idea.
"Your name will be Petra!" Jesse said happily, she had never felt better then to give her new friend a name!
"Why, because i'm a scaredy cat!" said Petra, annoyed at that time.
"No, Petra is a girls version of Peter!" said Jesse, they all laughed. Jesse and Olivia helped Petra find witch bed she was going to sleep in, while Axle went to get some bread. When he got there, he saw lots of yummy bread, and he thought, that he might make a friend, or meet someone like Olivia and Jesse did. But he could not find anyone to meet. The milk stand and the bread stand were across the street from each other, so he went over to talk to Lluna while he waited for the bread to be ready.
"Oh Lluna, I wish i could make a friend!" he said sadly, then he saw a blond boy walk by the bread stand asking the baker something.
"Have you seen a dark skinned girl, with black hair in pigtails today?" he said. Axle could not believe it! That was the boy that Olivia met that one day! he ran over to talk to him.
"I have! she lives over there at the Orphanage. I can take you there after i get some bread!" said Axle. of course Lukas had to ask Axle's name and all, he was really polite, and Axle had never met someone this polite before! They walked and talked, and Axle thought he had made a new friend! they went inside the Orphanage, and into room 13.
"Hey Olivia, guess what Lukas and I have been talking, and he says he is inviting us over for super!" he said, Olivia could not believe her eyes, it really was Lukas!
"Oh, thats awesome! Can Petra come too?" asked Olivia, Lukas looked at Petra like there was a problem with that.
"Sure! The more the merrier!" so he lead them to his house. It was the biggest house the Orphan kids had ever seen! When Lukas rang the door bell, a tall old man opened the door with a smile, he had glasses, gray hair, and blue eyes, Witch made Jesse, interested in the man.
"Hello master Lukas, and friends! What might your names be?" he asked, with a shy smile.
"This is, Jesse, Axel, Petra, and Olivia, the girl i met that one day i told you about!" Lukas said, looking at Olivia. "Oh, this is Mr. Edison Le, he's the butler!"
"Come inside Master Lukas and friends." he said, opening the door to a really big house! The Orphans were amazed. Lukas brought them into the dinning room. The table looked like it could fit 10 families at once!
I really liked your story. I hope you continue to write and I look forward to reading your books one day.
I really like your idea! Here are the first few pages of the story I'm working on: "Not again," Ray grumbled as she walked into another meeting with the fairy council of Calor, the country that had the hottest climate in all of the three fairy regions: Glaciem, the coldest, Aura, the temperate one, and Calor. The kingdom she ruled. Her twin sister Joule wrinkled her nose. "I could beat all six of them in a fight, easy." She estimated, talking to Ray out of the side of her mouth. Ray studied the squabbling fairies. She had trained with the saber, like Joule, but not nearly as hard. She was willing to bet that she could beat five of them, but the other… "You sure you could beat Cyclone?" Joule considered that. "He might be able to know what I'm about to do, but he can't see where I would hit him. I'd win." Cyclone was blind, with an ugly scar slashed horizontally through his pale face and both his blue eyes, but he had the rare ability to read minds. Ray also suspected he was a genius, but he was certainly no help with controlling the fairies that bickered on either side of him as he sat, quietly observing them without seeing them or being seen. His orange wings barely gave off any light, contrasting noticeably with the wings of the others, which were glowing nearly red with fury. Noticeable to Ray, but apparently not to the rest of the self-absorbed council, which never glanced at him once. "You'd be surprised," Cyclone replied across the room to Joule. He didn't yell like the rest of Calor's ruling council, but his voice carried much better than the screaming fairies around him. Sand started when he heard Cyclone speak, and when he looked over at the fairy beside him, nobody could mistake the fear and revulsion painted clearly across the councilman's face. Sand tried to move seats unobtrusively, but all eyes were now on him. "Be surprised at what, huh?" Cactus demanded. "Everyone keeps secrets from me! It's so unfair! I want to talk to someone in charge! And Saaaaaand! Stop looking at Cyclone like that! You'll get us in trouble! I hate you! I hate all of you!" Sometimes Ray could hardly believe Cactus was an adult fairy; she'd seen some six year olds that were more mature than him. "I could be in charge," Adder offered silkily. Ray dug her nails into her fist. He had been trying to become king instead of her ever since she became queen, two years earlier, when her father Raptor was killed by the hypnoformers. They were creatures, entirely composed of ancient magic and hate, that could hypnotize any fairy, human, or merperson, and could turn into a perfect replica of them as well. They had been ruled by Lady Ivy, a traitorous member of the royal family of Aura. Ray suspected that Ivy had been working with Queen Tundra of Glaciem, but she had no way to prove it, and kept those conspiracy-theory-like thoughts to herself. "Or I could be in charge, since you manipulated Mother into leaving her throne. But Ray's the queen, so shut up, you moose." Joule said bitingly. Except for the moose part. That was a favorite insult of Ray's sister's, but she never really understood how that was supposed to be hurtful. Ray mostly found it comical. Adder's thoughts were obviously going along the same lines, which Ray didn't love. She would prefer to be as different from him as possible. "Moose?" "Maybe you shouldn't-" Cyclone began wisely, but Joule cut him off. "Moose. Someone who plods stupidly around in Glaciem, eating off the ground and dying often. Plural is meese, because if multiple gooses are geese, then multiple mooses are meese." Joule defined. "Moose. An example could be you, Adder." Cyclone didn't bother to point out that he was from Glaciem. It probably wouldn't be a very good political move, though, now that Ray thought about it. Calor had also recently been at war with Glaciem, which intended to steal some of Calor's land. As the youngest council member, only fourteen, just like Ray and Joule, he was liable to get voted out. Ray knew Adder would very much like to see him off the council, because he was the only one not gullible enough to make him king. "Hey! That's mean!" Cactus fretted. "Nobody cares," said Cyclone with absolutely no emotion. The tension in the room kept growing tauter, and Ray knew she had to stop their arguing, or a fight could really break out. "Quiet!" She yelled. Nobody listened. "The queen says shut up, meese!" Joule slammed her fist on the table with a bang. With the sudden movement, Ray noticed a small dagger sheathed and attached to her leather belt. It had been previously been concealed by the ceremonial cape both sisters wore. Ray frowned. Weapons were not allowed in the meetings. She knew that Joule would never use it, but if any order was to be salvaged in Calor, rules should be followed, even by the queen and her sister. Everyone looked toward Joule fearfully. Ray sometimes felt that her sister might have been a better queen, despite the occasional flouting of trivial laws. Joule could usually keep the council in line. She was a better fighter and a fairly good leader. But there was one reason why Joule couldn't rule Calor: She had no magic. Joule's wings still lit up, but that was more because of human magic… what did they call it? Science. Apart from that basic trait, nothing. She couldn't cast any spells or enchant anything. When the heir to the throne of Aura, Lapis, had taken a portion of their magic to defeat the hypnoformers, Joule had made a slight mistake and given Lapis every drop of power she had for the hugely difficult spell. Normal magic was things like enchanting a brick to float in a cloud. Difficult to learn but not life-changing. Lapis's spell eradicated an entire species. Only Ray knew that Joule had miscalculated; they hadn't even told their mother, Rain. "Okay. Arid, please tell us the outline of today's meeting." Ray said as politely as possible. She didn't look forward to the senator's long speech, but this kind of politics was something Ray understood, more or less. A problem she could figure out how to solve. "Yes, Queen Ray." Arid appeared to nearly fall over as he stood up. He was so old, Ray wouldn't be surprised if his leathery skin suddenly broke apart into dust one day. Wispy gray hair sprouted from the crown of his mostly bald head. "The main issue we are facing today is the attack on the embassy at New Delhi. Five fairies were killed and there was a riot as well. On the wall of the building there was a message, which I will not repeat. Photos were taken of the crime scene." He handed out pieces of paper with different pictures on them. The council passed them around the table like a gruesome game of show-and-tell. They showed the once-pristine building in shambles. Both red and orange wing blood splattered everywhere. Desks had been thrown on their side and paperwork lay everywhere. On the brick wall at the front of the building was two sentences in hastily painted black scrawls: We don't need moths and eels invading our land. Get out! It was signed in dark red: The Ironmob. Beside the bone chilling warning was an insignia. Ray peered closer at the picture. It was a black rectangle, vertical, with one red line on the right side going all the way down it, then on the right side there were three red lines, the shortest one in the middle, and the longest at the top. Ray wondered if it was symbolic of anything or if it was just the first thing this Ironmob thought of. "That's not creepy at all." Cyclone broke the horrified silence that had fallen. "From what's going through all of your minds, you'd think the hypnoformers were back, not that some magiaphobic humans had a nervous breakdown and rioted." "Thanks for that." Joule mumbled. Considering the hypnoformers had stolen her magic, that was not the most sensitive thing a mind reader could say. "Welcome." Cyclone might have smiled; it was hard to tell with all the scarring on his face. Arid cleared his throat. "What should we do to mend this antagonizing feeling between fairies and humans?" "Princess Lapis and the rest of Aura shouldn't have revealed themselves. They didn't need human help to defeat Ivy." Adder declared. In all the desperation of the Hypnoformer War, Lapis, Chrysan, the hypnoformers Ghost, Creeper, and Lady Ivy's daughter Night, had revealed the existence of sentient magical creatures to humans for the first time in more than a thousand years. The humans hadn't exactly reacted diplomatically, as this massacre was an example of. They had invented the terms moth and eel to describe fairies and merpeople to make themselves feel better that they couldn't cast spells. "That's all very nice, but until we can invent and afford all the energy needed for a changing-time spell, it won't work. Other ideas?" Ray requested. Also during the Hypnoformer War, Lapis had briefly gone into her own past using a complicated spell cast by Oak, the king of Aura, but still had not been able to change anything. She had merely been an invisible specter to her younger self, which was good, assuming that the human's "butterfly effect" was an accurate theory. Messing up the future in a big way was nothing anybody needed. "Fight them. I hate humans!" Cactus whined. You hate everything, you annoying, immature little moose. Ray decided to keep the retort to herself. Or at least as much as you could when one of the people in the room was actively reading your mind. "We don't have the funds to start another war. We all know that," she reminded them with a forced look of calm on her face. Besides, it wasn't every one of the humans who did this, and I'm sure they would target the closest human settlement. That isn't who caused the problem. "Which brings us to another issue today," said Arid. "Queen Tundra and King Frostbite of Glaciem have sent another message." He picked up the small orb of ice that had frozen a snowflake shape on the wooden table without melting and gave it to Joule so she could activate the crystal ball, a form of enchantment that Glaciem specialized in. Joule wordlessly passed it to Ray, who gave it a small orange zap of magic. Its curved walls folded out and out until it was a cube, about half a meter tall. On each side, a video began to flicker. Tundra's face appeared on the cold white screen and began to speak. "Queen Ray and Council of Calor," she said sarcastically. "We are giving you one more chance to grant our powerful nation some of your territory. As you know, because of the humans, much of our sky is melting into Aura, and Aura's sky is merging with yours. If you do not allow us to take back what we deserve, we are not afraid to resume the war. After all, there was never a treaty that prevented us from doing just that, only a war that was slightly more important. Glaciem awaits your response." The image flickered and the cube collapsed back into the small crystal ball. "What should we do?" Sand worried. Ray agreed, but she would not have phrased the question that way. This was a complicated moral issue. It was true that the humans were still dumping poison into the sky and, since it was warmer, Glaciem had lost some sky that had previously belonged to them because their boundaries were defined by cold climate. At the same time, Calor's territory had grown. But Glaciem was far from Calor's ally. They had been at war on and off for more than fifty years. Ray also felt that if Glaciem had joined the hypnoformer war sooner, Raptor might not have felt the need to lead an attack on Lady Ivy's headquarters in the ocean. And if he hadn't done that, he might have been still alive. He might even have been sitting at the head of the council table, at the seat that the queen currently occupied. Nope, not the time. Ray cut off the wishful train of thought before she felt worse than she already did. She plastered on her business face and prepared for the slew of bad ideas that her council would put forth. "I say we attack them first." Adder slammed his hand flat on the table, crushing Cactus's pointer finger. "Owwwww!" He howled. "Adder!" Before Adder could respond, a loud snore shook the world map on the wall. "Oh, by the turquoise wings of Lapis, why?" Joule threw her hands up in the air and her wings involuntarily brightened in anger. She stomped over to Vulture, the plump councilman who had apparently been sleeping throughout the meeting. She stomped on one of his feet, grossly wedged into oversized dress shoes, and he woke up with a groan. "What?" He blinked, bleary-eyed. His four chins wobbled as he spoke. "Something wrong? What'd I miss?" "Dismissed." Ray had had enough. "This meeting is adjourned. We will discuss these issues tomorrow at fourteen o'clock tomorrow. Don't be late and get a good night's sleep. We don't want anyone dozing off." "To be fair, Arid is really boring." Joule whispered in Ray's ear. The side of her mouth twitched in a slight smile. When all was said and done, Joule was right. You don't need magic to be able to cheer someone up. "Bye." Joule happily fled the evil room, leaving Ray to deal with the many complaints of Cactus. The irritating fairy started to walk up to her when she realized that she didn't give a cirrus cloud about his problems and turned to follow her sister.traitorous member of the royal family of Aura. Ray suspected that Ivy had been working with Queen Tundra of Glaciem, but she had no way to prove it, and kept those conspiracy-theory-like thoughts to herself. "Or I could be in charge, since you manipulated Mother into leaving her throne. But Ray's the queen, so shut up, you moose." Joule said bitingly. Except for the moose part. That was a favorite insult of Ray's sister's, but she never really understood how that was supposed to be hurtful. Ray mostly found it comical.x Adder's thoughts were obviously going along the same lines, which Ray didn't love. She would prefer to be as different from him as possible. "Moose?" "Maybe you shouldn't-" Cyclone began wisely, but Joule cut him off. "Moose. Someone who plods stupidly around in Glaciem, eating off the ground and dying often. Plural is meese, because if multiple gooses are geese, then multiple mooses are meese." Joule defined. "Moose. An example could be you, Adder." Cyclone didn't bother to point out that he was from Glaciem. It probably wouldn't be a very good political move, though, now that Ray thought about it. Calor had also recently been at war with Glaciem, which intended to steal some of Calor's land. As the youngest council member, only fourteen, just like Ray and Joule, he was liable to get voted out. Ray knew Adder would very much like to see him off the council, because he was the only one not gullible enough to make him king. "Hey! That's mean!" Cactus fretted. "Nobody cares," said Cyclone with absolutely no emotion. The tension in the room kept growing tauter, and Ray knew she had to stop their arguing, or a fight could really break out. "Quiet!" She yelled. Nobody listened. "The queen says shut up, meese!" Joule slammed her fist on the table with a bang. With the sudden movement, Ray noticed a small dagger sheathed and attached to her leather belt. It had been previously been concealed by the ceremonial cape both sisters wore. Ray frowned. Weapons were not allowed in the meetings. She knew that Joule would never use it, but if any order was to be salvaged in Calor, rules should be followed, even by the queen and her sister. Everyone looked toward Joule fearfully. Ray sometimes felt that her sister might have been a better queen, despite the occasional flouting of trivial laws. Joule could usually keep the council in line. She was a better fighter and a fairly good leader. But there was one reason why Joule couldn't rule Calor: She had no magic. Joule's wings still lit up, but that was more because of human magic… what did they call it? Science. Apart from that basic trait, nothing. She couldn't cast any spells or enchant anything. When the heir to the throne of Aura, Lapis, had taken a portion of their magic to defeat the hypnoformers, Joule had made a slight mistake and given Lapis every drop of power she had for the hugely difficult spell. Normal magic was things like enchanting a brick to float in a cloud. Difficult to learn but not life-changing. Lapis's spell eradicated an entire species. Only Ray knew that Joule had miscalculated; they hadn't even told their mother, Rain.
Thats a awesome story! I love it!
You've got a great imagination and I'm sure I'll be reading your work long before this new decade ends.
That's really great! I'm a kid too, 11, but I want to be a really great author some day as well. You should definitely continue writing, you're going to be a big inspiration to many people. I wish you the best with your writing, and I hope you move forward to write even more books.
You are a star!!
who had dark brown hair The boy had black hair, green eyes and a light complexion said the girl, as her brown hair glistened in the sun and her green eyes sparkled at the thought. Her skin was fair with a youthful glow. completing extra chores and performed better in school Start a new paragraph, taking out "then" Mrs. Smith sent the girl for the milk she had ordered, so she walked cheerfully down the street, collecting (not got) the basket full of milk jars
Try to break up your paragraphs when they look too long.
Good job Lizzy. See if you can edit the rest, and try to find adjectives such as "complexion" "glistened" " sparkled" "youthful glow" " cheerfully" "collecting."
Adjectives describe things better and help your readers visualise the scene more clearly and make your writing more colourful.
You are doing great!
wow, i wish my book had as good of a plot as yours, lol (also im 12 too)
Nice draft! I hope you don't give up! If you want to see my draft, see here: (warning: contains some violence) Who would have thought that an envelope containing an ominous message heralding a murder would arrive in the mail? Neither did Raymond Whiteford, a detective by profession; he was just having an ordinary morning until it arrived – the envelope. Not just any envelope, an envelope that contained a message that promised a murder to be held at his friend's wedding. He would have phoned the police, if he had not seen the footnote: Bring no-one with you, or face dire consequences to your dear friend's life. The warning had sent an icy chill down his spine. If he did not co-operate, he could risk losing his friend's life. Norman Wilkens was an old friend who had been supportive by lending him money when he nearly faced bankruptcy. His kindness was a debt which Raymond could never repay. If he had died because Raymond called the authorities, he would never forgive himself. There was only one thing he could do – attend his friend's wedding and give the writer of the letter what he wanted. But the writer was ransoming his friend and wanted him to witness a murder. Raymond had and bring him to justice if this prophecy really would happen. Just then, a wave of realisation hit him: the wedding was today. How could he have forgotten? A life was at stake. Not one, possibly two. The message promised a murder. If Norman's life was on the line as a ransom, he wouldn't be the one to be murdered. The only logical person would be Norman's wife-to-be – Natasha O'Sullivan, the heir to the O'Sullivan family fortune. He had to act quick. Fortunately, the wedding venue was close by, only a couple of blocks away. The wedding time was 10:00 am. The clock read 10:32 – he was late, possibly too late. He scurried down the crumbling concrete stairs of his aging flat, covering parts of his hands with rusted flakes of iron as he slid them down the bannister. As he unlocked the iron gate, he pulled his coat closer to him as the frosty November wind tugged against it. The last thing he wanted was two murders today. At last, he arrived at the venue – an old warehouse, an odd choice to some, but a popular choice for the new generation as they could be infinitely customised to the heart's content, and a cheap way of housing a lot of people. This was exactly the kind of place that was perfect to commit a murder in. All a murderer had to do was turn off the lights, and a murder among this wide space would go unrecognised as long as he disposed of the body. But this murderer did not want to hide – he wanted the world to see them kill, one by one. The large iron sliding doors of the warehouse stood open, menacingly welcoming him in to the enormous metal chamber. The inside was as unexpectedly different from the outside. It was luxuriously grand, contrasting the weathered iron outside. The weddinggoers were having a great time, distracted by the grandiose buffet. It seemed that Raymond was the only one who knew what really would happen today. Something no one would have expected. Everything that happened today was unexpected. And Raymond did not like it at all.
Hey, Lizzy, good stuff! A couple of suggestions.
Try not to use "got." In this case you could use "received." There is always an alternative word to use for "got."
an 11 year old, not a
who had no name, not that
In an orphanage, not at a
have our own names, not get
"their", not "there". There is a place. Their means owner, or people.
You probably know that what I just did is called editing.
Every writer needs their (not there) work to be edited. It is normal to have to clean up your writing. It is not a criticism. The most famous writers need to edit their work.
The first attempt is called a first draft, prior to editing.
Good work. Keep practicing and you will steadily improve.
Rewrite this section again with the above changes and see if you agree that it reads a little better
Inch by inch it's a cinch – yard by yard it's hard.
Nice one Alan!
Beginning in 1962, Tom Wolfe wrote 10 triple-spaced pages every single day, or around 1,800 words per day. When he finished his 10 pages, his work day was done.
The reason 'A Man in Full' came out 11 years after 'Bonfire' was not because he only wrote 135 words per day, it was because he didn't even start it until 1995. And then, most of his time was spent researching, not writing.
I loved the stories above! Here is some of mine!
The explosion shook the ground. Flowers fell off the stems, the hill itself shook. Ivy fell down the hill she was looking for wildflowers on in the valley, tumbling this way, and that, and when she landed, her dress was ruined, and the flowers that she fell on were now destroyed. She gasped, and tried to get up, but just fell down again, the rest of the way, and landed on the bottom of the hill, tired, and annoyed. Ivy managed to hike up the hill, to see what had happened. It wasn't the first explosion, and she was worried. When she managed to finish her treacherous hike up the grassy hill, she didn't like what she saw. Thick, black smoke rose from a nearby village. Sparks flew in the air and one somehow landed on her arm. Ivy yelped and smacked her forearm, the burning ember flying to the ground and burning out, leaving a small, glowing red dot on her arm from where it had burned her. Flames flicked up, licking hungrily at the wood of the houses. Smoke was in her pale green eyes, making them water, and she coughed and choked, the black smoke infiltrating her nostrils. Even though Ivy wasn't too close, it got into her mouth, making her cough so hard she fell over. She lay on the dirt path and groaned, turning over, trying to take deep breaths of fresh air. Ivy put her hand to her face, and wiped away black soot from the fires, streaking her hands black. She slowly got up, and she ran. Ivy ran until she saw the green glint of Emerald stones that decorated her home. She walked up to the door and yelled out. "Ophiron!" A head poked out from the big stone wall to the right of her, and she saw the apprentice, Ophiron. His Black hair bobbed as he came around the corner. Ivy smiled at him. "Um… can you please open the gate?" She shifted uncomfortably. He shook his head. "Oh. of course." Ivy smiled meekly at him, as he pulled the ropes to lower the gate. The loud rumbling became louder and louder, as chains rolled on the left side of the gate, which was towering above her. The ground rumbled a little, as the gate slowly lowered down, until finally, Bang! The gate rested at her feet, and she walked across it, smiling, and waving goodbye at Ophiron. "See you!" she yelled at him, but he couldn't really hear her since he was rolling the gate back up. He acknowledged that she said something with a nod, and smiled, but couldn't wave back since he was still straining to pull the gate back up. The chains rolled with a hearty, metallic grind. We really have to get a different gate, she thought. She took a deep breath, and made her way into her home; the royal palace.
Ivy walked down the echoing palace corridors. She was the youngest at the age of 7 of all her siblings and half-siblings. She had one other sibling, an older brother named Cosmos, and six half-siblings after her mother had married twice more before Ivy was born. Her oldest five half-siblings had been born to one husband, and he had died soon after the last was born. Her mother had remarried and had Roxanne. Then after her second husband had disappeared, she married for the last time for the sake of her children and her world she ruled and had Cosmos and Ivy. Most of them barely knew she even existed, and Ivy was closest to Roxanne, the third youngest. Roxanne was pretty much the only one who understood Ivy. One of Ivy's siblings, Jade, walked right past her, nothing came out of her mouth except, "Ivy." Then she kept walking. Not even a, 'what happened?' Or even a 'why are you covered in soot and ash?' but she kept walking down the corridor. A golden chandelier with green Emeralds hung above her. It sparkled in the sunlight as Ivy kept walking. Thud, thud, thud. Across the white marble, her feet moved. thud, thud, thud. She took a deep breath and opened the door to her mother's room. "Hi, mom," Ivy said wearily. Her mother was the queen of their world; the earth world, Gemasia. She was wearing a new, green dress today, as usual, that Ivy thought looked absolutely amazing on her. It was off the shoulders, with floral lace sleeves. It spread out underneath a v-shaped waist, into a beautiful, flowing, gown. Emeralds decorated it. She also wore a golden crown, that twisted and swirled in different decorations and directions. More emeralds studded it, and it rested upon her smooth, chocolate colored hair. The queen walked towards her. She wrinkled her forehead in worry. "What happened?" She waved her smooth, pale hand over Ivy's soot-covered face. After she had explained the explosion, Ivy started shaking a little. Whether with anger, or fright, she couldn't tell. Hot tears sprang from her eyes, making everything blurry. Ash ran down her damp face. Not caring whether she ruined her new dress, she walked over to Ivy the rest of the way and gave her a hug. Ivy decided the emotion she was showing was anger. She was furious. Furious at the people who destroyed the villages. Angry at no one for noticing, and even angrier that she couldn't do anything about it. The thoughts swirled in her head. I couldn't help… I was too young… there is no place for me… Then she straightened up suddenly, an idea forming in her head. "I can help!" Ivy yelled out. Startled, Ivy's mother backed up, confused. "What?" she asked, "honey are you alright?" She ignored her and started to pace back and forth. "Yes," Ivy mumbled. She mumbled for a bit more, pacing, as her mother just stared at her. Suddenly she stopped murmuring unintelligible thoughts out loud, and jumped up, startling her mother again. "Um…" the queen started. She didn't continue. She didn't have to. More like, she couldn't. Ivy smiled at her, and ran forward, tackling her in a hug. "Thank you! You're a genius!" Ivy was now slightly shaking from joy or excitement. Again, she couldn't tell. Baffled, her mother just smiled and nodded. "Ok, honey." Though she was just plain confused. "Thank you?" she asked as a question. Ivy nodded many times, quickly. Then, wiping the rest of the black dust from her face, they stood there for a moment, before Ivy realized that she had a plan to unfold. She nodded again, not sure what else to do. She turned quickly, out of her mother's room, and down the hallways, to her room.
This is just the first part of the prologue. (Or in my book, it is too long to be a prologue, so it is part one.)
Honestly I expected these word counts to be higher. It just goes to show that writers are regular people who just enjoy crafting stories. Honestly for some reason I thought they spent the majority of their day in front of a keyboard.
I enjoyed the word count entries and I really like your online word counter. I'm kind of at the getting it to flow, sentence structure and story development stage. I was glad to see one author talk about episodes which is what I call my posts. My goal is 430 words a day but after reading your article I'm going to try to raise that. By the way I searched average IQ of writers and most are about 30 pts above me. How come we can't start a club where we review each others episodes? Anyway I read some on here so now I'd like to add another: I started noticing that one of the mockingbirds was hopping up onto the porch every once in awhile. One of them actually came all the way to Emily's steps. That was the first time this year I've seen a bird do that but he didn't hop all the way under the steps like the others use to I think he just wanted to look. Later when I was inside in the kitchen I kept hearing chirps so I moved the blinds over and looked around the little black table and through the holes in the lattice and as far up the trunk of the Deacon Tree as I could but was unable to spot any birds. During Acclimatization I went out and sat on the steps and then I saw a mockingbird land in the bread tree. I played peek a boo with it but I also kept hearing chirping. The mockingbird continued moving closer and closer to the trunk of the Deacon Tree and then I saw the baby. It must have good camouflage because I didn't even spot it until Mo began poking bugs in its mouth. I watched fascinated and discovered that the baby would chirp only when the parent was getting close enough to feed it. I wondered how that tiny thing could survive out there on the ground but then remembered the same thing happening with other baby birds. I remember finding one under the steps a few years ago but never found out what happened to it. I've also seen feathers lying on the ground around the porch so I guess not all of them survive. Like the others I've seen and heard this one also stayed in constant communication with all the other birds. I decided to bring the phone out with me next time and try to get a pic of them during feeding time. I went out and waited for the 2:05 editing alarm to go off and when I first sat down I was unable to spot the baby. I saw a parent fly in though and land near the bottom of the Deacon Tree and as it got nearer I saw the baby literally sitting on the ground. That worried me but then I watched as it climbed up and disappeared between two of the vines I got growing under the tree now. I kept worrying and kept looking out the kitchen window on subsequent occasions but never saw baby Mo again. I didn't see any fresh feathers either so I'm guessing it survived.
If you want to improve the flow of your writing, try commas! I don't mean to sound patronising, but it would certainly help improve and vary the sentence structures!
I can loan some. A reviewer of my last book said I must have purchased commas in bulk.
I love these facts and I also love the stories posted in the comments! I'm 13, and I want to be a writer, so I'm trying my best right now despite not really having a lot of time to write each day. Here is the Epilogue of a sci-fi story I'm working on.
"…Sulfur and I, as the two survivors in best shape, will start drafting a list of all Elementals in the battle that remains, from our side and the other both; a list of those who are yet to be found, and a list of those confirmed dead. We would welcome any help. "Now for the more sober news." Magnesium steeled herself, took a shaky breath, and stepped forward to meet the gaze of one particular councillor sitting near the head of the gathering. "Lord Helium, we regret to inform you that your brother is confirmed among the fallen." Helium buried his head in his hands as he let out a muffled cry of anguish. He had no reason to doubt his friend and fellow councillor, but part of his mind said it couldn't be true. How could He-3 have… Magnesium turned away, eyes closing briefly, as Sulfur addressed the suddenly quiet assembly of Elementals, "Master Isotope Helium-3 sacrificed himself to bring down the traitor Sodium in single combat. He succeeded, but Sodium's last blow fatally wounded him." A reverent hush fell over the gathering as every head bowed. Suddenly a voice lanced through the quiet, strong and clear. It was Calcium, "What of his lover? What of Lady Aluminum?" Magnesium and Sulfur looked at each other, and Sulfur could tell her friend was on the verge of tears. Magnesium nodded wordlessly. Sulfur couldn't meet Calcium's eyes. "Lady Councillor Aluminum, also known as Lauremir Calaciriya, Lady of Reality, one of the most powerful and influential Elementals of all time, chose to give up her life to follow that of her love's." A single second of utter silence. And then chaos erupted in the council chambers. "But how-" "Why would she-" "We need her!" "…" "Enough!" Lord Hydrogen's voice rang through the uproar, effectively silencing the gathering. "Lady Aluminum did what she chose to do on her own accord, and we have no reason to question her choices. Losing one of our greatest is certainly a sore blow when we are in such needs, but we will hold. We are Elementals, and we have endured since the world's beginning, so we will now. "There will be time to mourn our loss and heal our injuries and reconcile with our enemies, but today-today we remember." Everyone in the room stood as one. "We remember," said Lord Helium, a single silent tear still tumbling down his pale, clenched jaw. "We remember," said Lady Calcium, as Lutetium gripped her hand. "We remember," whispered Magnesium and Sulfur and Chlorine and everyone in the room who has lost a friend or a sibling or a loved one. "We remember." "We remember."
——————————————————————————————
Helium-3 awoke with a start, cold and shivering and scared. Where am I? He scrambled to his feet, and all of a sudden his chest ached horribly. There was no pain, no, only a dull throb of what had been the wound that took his life. What is this place? A whisper, carried on the wings of memory, floated back to him across the expanses between worlds. "Wait for me, He-3…" "Oh no," he muttered, feeling a deep dark dread seep into his bones, "Oh no…." Lauremir. He gathered his strength and his hope and his memories for the one person he loved, and raced out into the great unknown of another world.
(P.S.: The reason that I posted the Epilogue instead of an actual chapter is because I started the story over two years ago, and my writing style has just changed so much, so I'm editing the first few chapters right now. There are also a few font styles like italics and different fonts that are lost in copy and pasting. Sorry about that.)
I like the idea of the character names being named after elements on the Periodic Table. Nice job! 😀
Wow! Thank you. I don't feel so much like the underachiever of the century. ❤️
What's with using 'that' in place of 'who'? "was an author that…" "was an author who…" Is this a new thing?
I'm 14 years old and I wrote my first book at 12. It has around 13,000 words. Book has around 50 pages, it's not much but it's a good start.
I just completed the NaNoWriMo challenge (Full 50,000 words) this year. I'm thirteen, and I know that I've got a long way to go, but working as much as I can to improve is the best I can do.
Jesus that's loads! Well done!
Hi, I'm 15 years old and love reading and writing…
I've loved stories ever since I started reading. Every time I read I would get ideas for books or stories that I wanted to write. I tried to start one, but every time I did I would get more ideas and then it was too hard to decide which to do. Finally, I have challenged myself to write at least a novella as it has to be at least half-finished by January. I've been working on it and it's getting easier and easier every day!
I've finally started writing, which has been a dream of mine for a long time. I was just looking up word counts and I saw all the stories people were posting so I thought I would put a short snippet of what I've been working on!
If you can tell me what you think, and what comes to mind (like images) when you read it that would be really helpful!
I must not go back, I must not go back, I can't, I CAN'T!
At the building I was safe. Everything I loved was there and, and, I…. can't. I just can't. It was the voice. Almost like a cry for help, but a tone of cry that SHATTERED everything I knew. Everything went black with that shriek, and now there's a battle in my head pulling between what has happened and what didn't. I can't help but scream at all the emotions cramming into my head to go first it's too much, it feels like a million spears stabbing their way to the front of my thoughts. My head! I fall on my knees, crying, tearing at anything that will take the pain… (bring different pain. Physical pain.)
Then, out of nowhere lightning strikes and I fall backwards hitting nothing. Somehow making no sound, just as if no one is here. No one heard me fall.
Stumbling through the darkness that never ends, I grope for my way back, anyway back. But it isn't there I'm not allowed. My brain has blocked it un-accessible it says. All I can think about is going back to what was safe, but isn't anymore. I'm scared like heck all I wanted was for everything to work out. It didn't. I start running, stumbling, falling, tears clouding what little I can see. I don't know where I am or what is going on. I stagger through what I think are trees for an eternity. And suddenly there in front of me is, is, just nothing….
I drop, I drop to the ground, too exhausted to fight the defeat. Falling into a second sleep I lay there on the wet earth soaked with my tears. I'm too tired to think, to even take One….More….Step….
Hi! I'm… well, I don't want to say my age but I'm pretty young. I hope to be a published author someday… right now I have like ten ideas for a book. None of them are even close to finished. ("My thoughts are stars I cannot fathom into constellations." ~John Green.) Most of the time, I stress WAYYYYYYY too much about my word count. This article helped a little- It showed that my current pace could eventually become a bestselling novel. Anyway, want a sneak peek at my latest idea for a novel? What am I saying, of course you do. Here's the first paragraph! "Racing up the stairs to my bedroom, I imagined what it would be like to fly the next time I was sent to bed. Flight, of course, was what I was hoping for- and it seemed the most likely, considering everyone on my mom's side had it. Though I suppose a photographic memory, like my dad, wouldn't be too bad either. And of course, there was always the possibility that I would get something new. Rare. Unique. Special. Whatever I got… it better be good enough, and I better be talented enough at it, to get into Isogwia's Academy for the Gifted." Feedback? Please? Thanks!
Hi! I'm a young writer too. I really like what you wrote. I stress about my word count a lot too, but with an interesting plot like yours, you should have no problem flying through pages of incredible writing. Good luck, and I hope you reach your hopes of being a published author someday.
i honestly can't tell you how happy i am to see so many young adults here. my own journey started at 12. an assignment for class. it took me three days. my teacher began worrying after the second. "I'm thinking about it." and i was. nonstop. it was going to be a different kind of christmas story. i outlined a rough plot down one side of a college ruled spiral. something like … twenty-five entries; scenes. i'd fill in details over those days. i never brainstormed–i WAS a brainstorm. ideas flew fast and furious. that outline? last day before due. i flew down those pages. the last entry, the final scene, absorbed me, as had it all, SO FULLY and out of what had become routine, i snapped my eyes left … only to see i had nothing left. it was the first piece i ever wrote from the soul. from my core. yeah, it really meant that much to me. but only the doing, not the done. the journey had been the joy. the finish? the finish had come and i then went ahead and revised the hell out of it. enjoyable, but not really joy. tidying up. the outline had spared me structural problems from having allowed me to observe it all at once and not as i explored in writing. but it had been a sketch of an outline at best–just enough to get me going, not nearly enough to reveal any telling detail or moment of grace. i've learned that, for myself, when it comes to outlines, too much of it can become all of it; the outline alone can manage to scratch that storytelling itch sufficiently to prevent the full work from being written. anyway, i shared that piece with the class and got applause, no lie, such happens. i had moved them. as i modestly hope i might move you here.
i share to give evidence of ability. to reassure that you are not at all alone in your aspirations. that truly so few have your aspirations, nonetheless. that you should take great care to write for you and you alone. the work and such working are yours alone. knowing your own work will warm you on cold nights. knowing that you did it. that you started and finished something remarkable that literally no one else could possibly have hoped to write. share your work far and wide and with your voice as much as possible. be fearless! but listen to your audience. they are the only critics that count.
I want to be an author one day! I'm (trying) to write a book right now, it's 20,000 words so far. I only write about 100 words a week, though, maybe over 1,000 a day if i'm writing an exciting scene
Here's the first few paragraphs of my book, sorry if it's really long 🙁
Eleven wolves gathered in the southern peninsula of Yellowstone lake. It was a frigid winter night. The wind howled, and the almost full moon shone on their fur. A large alpha wolf with a ruff of light brown fur around his neck like a lion's mane stepped forward. He opened his mouth to speak, but before he could another alpha with a flower placed over her right eye covering up a scar interrupted. "This better be important, Night, I walked all the way down here and so did the nine other alphas. I'm getting my fur blown all around and messed up." The wolf next to her, alpha of the Bechler pack, snickered. She stood up and stretched, as if she was trying to show off her short-haired reddish pelt. "That's too bad, Willow. You see, I don't have to worry about that. Though I am a bit cold…" "Now I must have amnesia, because I don't remember asking for your opinion, Cherry." Willow retorted. "SILENCE!" Night slammed his heavy paws down on the sand below him. "Can we have just one meeting together as alphas without any arguments?" Everyone stayed quiet (except for the wind, that is) and looked at Night, the Prospect Peak's alpha. "Ahem," Night puffed out his chest fur and glared at the others. "The pups in my pack have been… hearing things. And dreaming weird things, too." He paused for a moment, like he was regretting calling a meeting between all the alphas just because some puppies had nightmares. When Night finally opened his mouth to speak again, his sister, Bison, alpha of the Junction Butte pack, interrupted him. "I thought I was the only one! They're dreaming about lava and stuff, do you think it could be about the volcano the humans have been talking about? Our spies were just hearing 'em the other day saying something about a supervolcano-" Interrupted again. How did she even become an alpha? So immature. Night thought. "-and then something about how the whole half of the United States will be DESTROYED! Well, I don't know exactly how big this whole United States thing is, but according to my mappers, it's REAL BIG!" Bison noticed the ten other alphas glaring at her and her golden ears lowered. She quieted down. "So… yeah. Um, keep talking." Night cleared his throat. "I was wondering if any other pack leaders, like, the ones that haven't interrupted me-" He narrowed his eyes at Willow and Bison. "-have experienced things like this with their pups."
Wow, I've ready through all of these and have been so entertained! I love reading stories from other young writers such as i (I'm fifteen). Anyways for around three years now I've had a constant day dream and have recently begun to write it. It isn't that great, but it's a start. This is just a little snippet and I feel as if I've improved over time. Feel free to comment some tips,in fact please do!
Tears dripped slowly down Noor's face. She had always wanted to be accepted, but not like this. How could she live knowing that the very powers she possessed could only be granted from the dead. Oh god, how could she make friends knowing that one day they would die and she'd have to live with the power that should have been theirs. Noor screwed up her fists, completely indulged with the unfairness of it all.
She looked up from the ground and let her eyes scan across the empty baskets, the small bodies had been taken away but the raw evidence still remained. In a matter of seconds Noor came to a decision on what she must do. She took long strides across the beach and came to a stop at one of the wooden bamboo rafts, it wasn't a perfect solution but her irrational mind told her it had to be done. Noor wrapped her hand around the small rope attached to the raft and started dragging it across the sandy floor. She paused slightly at the water's edge but knew she mustn't turn around for she would find herself running back down the dirt path to Exdomaur,the tree village that she had been living in for the last 16 years.
She walked slowly through the water, lifting her legs up high so she could go at a quicker pace, when she was out deep enough Noor lifted herself up onto the makeshift raft and dipped an oar into the water. It was a plan designed for failure, why travel anywhere when you have no destination, especially without food or water. Oh the irony to die of thirst on the ocean, Noor could practically see the scene playing out before her mind. Of course she could attempt to utilise her newly "earnt" abilities but there was no way Noor was going to test them out, not this quickly after the death of the young ones.
Shame quickened her pace but she never got closer to the sun, not after hours of paddling endlessly. Sleep pulled at her eyelids, but surely it hadn't been that long since she had set out, she supposed the tough battle made time slow down for she could hardly remember anything from what was supposedly a days ago. Noor crossed her legs underneath her, and pulled her navy blue tunic closer to her in some attempt to compose herself. She gazed at her reflection in the water, her tired face wavered before her and long strands of her brown hair clung to the sweat on her forehead. She lifted her head to the stars, almost wishing that Wilder was here so that he could understand where they were. Almost that is, Noor knew that she must never grow close to anyone ever again. The fear of losing them was simply too great.
A light breeze tickled her cold skin and it seemed to hum to her, reminding her of what she could come to be. Noor closed her mind to the elements, and simply let herself sleep, to think that months ago sleep had been a hindrance, a waste of time, now it was the only thing letting her escape reality. That night she dreamt of memories that hadn't been stirred up before, small flashes of images pierced her mind. A cobbled street, a woman hugging her tight, dark innocent eyes peeking at her through the dark, separation, scratchy straw itching her skin, calm water lapping at her fingers and a small island in the distance.
I just hit 50000 words on my first book and I'm only 9 1/2! I have been writing not as much lately so it's comforting to know that even famous writers sometimes only write a couple hundred words.
It's inspiring to me that authors are even able to keep track of how much they write. Apparently I lack basic basic organizational skills, as I could not give an accurate average. It varies acutely and I do not keep a record.
I love writing and reading a lot and aspire to be an author one day. I consider myself a writer since I try to write every day and write at least a 1,000 words per day, but I aim for 2,000 because I go by Stephen King's amount, but reading all these people doing less so that I don't feel like I failed feels really great. Also, hearing so many people around my age (13) is so incredible. I feel that so many people don't take young writers seriously, and this just shows how many people use this just as a hobby, or a goal. I just want to say it's amazing, and I am currently writing a book that is over 100,000 words. If you don't write everyday, I just want to say that it's alright. You don't have to, but I'd definitely aim for writing at least once a week, but only do it when you want to! If it feels like a chore, maybe take a break for a bit and read instead, since reading improves your skills. Sorry that this was so long, I just wanted to express everything! Good luck with everyone's books, you're all so amazing and I hope one day you guys can make a career of writing.
Very interesting to know. Very true distinction between writers and aspiring writers. Such varied word counts among authors. From 135 to 10,000. I guess it's best to just let your words flow.
I was wondering if my 700-1,000 words a day was average or low. Now I'm feeling much better about my daily word goal. Thanks for the great article.
What an amazing compilation! Truly inspiring. I know what I am going to do tomorrow morning (it's almost midnight now, so that doesn't count).
I didn't know Michael Crichton wrote 10,000 words everyday! Thanks for enlightening me on this. Great article by the way 😀
This is wonderful advice for me. I'm going to try improving my english according to your instructions. Thank a lot.
Really great work! here's the prologue for my book. Let me know how it is!
"What's that noise"? Jim asked himself. A sound was coming from the garage. It was so cold Jim could see his breath, and he didn't want to leave the warmth of his bed. Babe Ruth once said- "Don't let the fear of striking out hold you back."
Jim didn't want to strike out, his Dad had told him striking out was for bums. Jim wasn't a bum, so he started removing his big red blanket inch by inch, each inch created a new image of horror in Jim's head. The blanket goes below Jim's neck- Dad's dead body is rotting in the garage. Jim pulls the blanket to his stomach- the garage is filled with rats waiting for a new corpse to enter their domain. The blanket falls to Jim's knees- There's a clown in the garage that simply wants to play. Jim was shivering like someone that had been electrocuted, and it wasn't from the cold.
He pulled the blanket down to his feet and heard a scream. A scream of pure terror, Jim was shaking and started to scream himself, tears falling to his face, screaming for his father and for anyone to help him, to get him out of this hell.
"Help!" He screamed at the top of his lungs. "Help!" Nobody answered, of course. Jim sat on the edge of his bed listening to the scratching and the screaming coming from the garage. "You're a bum," he said to himself, " nothing but a wimpy little bum". "Your 10 years old and your acting like a 3-year-old". Jim slowly moved his feet towards the ground, he took a step, more screaming and scratching. Another step, the sounds getting louder now. Jim was only a few feet away from the door when the sounds stopped. Jim stood, looking at the big wooden door that would take him outside of this godforsaken cabin and lead him to whatever hell that laid in the garage.
Silence, beautiful, and terrifying… Jim opened the door.
Fist bit of my book. Chapter 1 Approximately half an hour after lunch
Beatrice Montgomery seemed perfect. And she was very much bored of it.
Clunk. Clunk. Clunk. The spoon, banged against the porcelain bowl. It was a deeply resonating sound. Clunk it went again as she swirled it around. Clunk, clunk, clunkity clunk. Clunk, clunk, clunk. "Beatrice!" yelled a familiar voice. She looked up slowly from her bowl. The pearls on her head shifted slightly. Clunk. "Yes, Nana" she said slowly, drawing out the words. Clunk. "Chin up when you're speaking, young lady!" Beatrice turned to stare at Nana. The pearls slid a little bit more. Clunk. ` "And stop that infernal clunking!" Beatrice dropped down her spoon. Clunk! "Good girl. Now get up and come with me. Lunch has been over for a while." Beatrice stood up. The pearls slid again. They balanced precariously on the edge of her hair. She shifted her stance. Clunk! "Oh," said Beatrice, "My pearls." Nana pinched the brow of her nose and sighed. "What am I going to do with you?" Beatrice stood. Another pearl fell from her head. Clunk. "Run along to your room Bea, and try to clean up a bit. Your mother will be disappointed to see you like this." Nana turned on her shiny little heels to the door. She was almost halfway out the door when Beatrice spoke. "That's not my name." Nana looked back at Beatrice, who was glaring at her with all the fierceness of a tiger. "Oh?" "My name isn't 'Bea'. My name is Beatrice." "Just come with me" Chapter 2 Tea time
This one was the latest Nana in a long line of Nanas. Hundreds, maybe. Not like anyone was counting. Each one quit after a few weeks, at most. Beatrice knew why of course but she'd never tell. They were all the same. Nondescript, a little plump, and just barely too young to be her grandmother. Mother got into such a rage when she heard they had to find a new one, and her screaming rants were funny when they weren't directed at you. Beatrice quietly followed the new Nana, staring at the ground. The swirling patterns of wood made a pretty background for Nana's little black Mary Janes. "Bea! Eyes up!" said the woman attached to the shoes. "Not my name" Beatrice made a point to stare at the floor. "Yes, but it's prettier. Eyes up now!" Beatrice glared daggers into her back. Someone had taken extra care to clean today, and open the windows. It would have been nice, except for the fact that it was raining, cold, and dreary. Who opens the windows when it's raining? Beatrice thought that was very idiotic of them.
This is an awesome start to a book!
I'm 10 and adore Kate DiCamillo! I'm writing a fantasy book with 4 of my friends that is currently at 16,631 words. If the book gets published I hope I don't ever get an interview like this, because I honestly have no idea how many words we write daily.
I'm 12 and I've actually self-published a 80k-word-long fantasy middle-grade novel on Amazon already (it's called Color Quest and is part of a series), so yuh, to all my fellow young & aspiring authors, you can totally have your book on Amazon for the world to see even in like 6th grade!
I WANT TO BE YOU!!! I'm twelve, but I'm too ashamed to show my writings to my parents. My friends have read fanfiction I've done, but that's about it. Complete stranger, I am so proud of you. 🙃
10,000 words daily is quite a lot for anyone.
I'm always right around 2,000, but on a roll I've nailed 5,000 easily if the scene had got me all excited. CH. Stevenson–Screamcatcher series.
Heres a bit of my new book. I'm 15 🙂 Everything hurts. It hurts so bad. So bad that I almost can't feel it anymore. I'm not sure how long I've been here for, wherever here is. Above me I hear shouting, not out of fear but happy shouting, the shouting that comes from a group of happily drunk friends on a night out, the shouting I miss. But I'm here now. I got myself into this shithole and there is no going back. I'm here, on the bank of the Thames, nearly paralysed and dead to the world around me.
They must miss me, I'm sure of it. Yes, I was a bad kid, yes, I left them after nearly tearing the family apart, but they reminded me every day they loved me. And then I disappeared. Disappeared into thin air until my body was found, unrecognisable apart from my dainty silver necklace and a smear of DNA. It's been four years now, and all they remember me as is a rebellious, selfish 15-year-old with no respect for anyone. The more I think about it, the more I realise I may have done them a favour. Anyways, enough of that, that 15-year-old is dead now and here I am.
Once again, as pointed out by everyone in the comments, I'm a young, aspiring "author". I've really got no clue what else to say, so yeah. And yes, I'm aware it's "pretentious" and people might get "society" vibes but, idc. Here:The cold porcelain bit and gnawed at my back, the water, now after 2 hours of soaking, was in the same frigid state of being. I would've noted the estranged murky state of the water, although, in that given moment the only thing that one may deem worthy of a source of light was the pile of several dozen smothered cigarettes, or the one currently hanging off my lip. On several occasions, they all simmered down in miraculous unison, and, after an indiscernible quantity of time, would flash in a seeming hatred and fury. At what, I've no clue.
i'm also a young, aspiring writer, as the comments all are. i love this. may i continue?
I prefer to abstain from such things as hatred. Spiteful, bitter emotion, is the strongest of the rest. It can compel you to do such terrible things. Of course, the most terrible things are often perceived as, simply put, not. Humans often have hazy recallings of events, which I do not participate in. The events in which I am referring to, as well as the hazy recallings. I am a firm believer in recallings, please do not misconstrue my words, however, I must let some words escape my lips, words that aren't a secret. These words, though, do have an underlying secretive tone when you speak them. Forget everything I've told you, hazy recallings do not exist. Oh, how I wish they did, for they would be a tangible excuse, that you do not recall. In this scenario, I condone lying, saying you do not recall. If that memory was crammed in the smallest corner of your brain, you would still be able to recall. Effort is all it takes, yet another thing humans have hatred for. Go on, lie, hate, be compelled, do not recall. Even if there is no being above us all, tallying each of your actions, what is to say there is not one with us?
I write after a good poo
I'm finishing up a short story for the L. Ron Hubbard contest, I wrote over 2000 words a day
Nice. I've gotten so busy I can't ever think about writing like i did in 2020. I had a lot of time to write either short stories or never-finished big stories. I'm 13 now going on 14 soon but I like Songwriting so I could always do that instead. If you haven't already guessed, I'm indecisive. So as of right now passions are Song-writing, Singing, Author, Poet, Modeling
Really ! It's hard to believe. One day I will also become an author. Right now I am 12 years old . Love reading books. These authors are the biggest inspiration for me.
I'm 15, and I've been writing as long as I can remember. My mum likes to remind me of when, before I could even read, I'd pester her to write down stories for me. Often, they were simple 3/4 sentences long, hardly a short story but everybody's got to start somewhere, right? My passion for writing blossomed as I learned how to read and write. At 7, I wrote a series of short stories called Tummy Wummy, about, you guessed it, a "tummy". Simply a Tummy. Who killed a kraken and escaped from the stomach of a whale. The series spanned 15 books (including the obligatory spinoff, starring the infamous Toey Woey) before my hyperactive brain ran out of creation fuel – although that probably happened long before the dwindling of the series. If my memory serves me right, he ended up murdering Santa at some point. And what next but to try and tackle writing a novel? A mind-bogglingly grandiose challenge for ambitious 10-year old me, yet what started off as a rather simple concept (your average, nerdy 9-year old boy tackles a villain who has developed a mind-consuming camera with a time machine that mysteriously appears in his wardrobe, titled Complexicon, an unbelievably cool name to misimpression able me at the time) developed into something deeper that stretched across hundreds of pages, thousands of words… Eventually it came to the point where I didn't know what to do with this ever-expanding world.There were too many plotholes, too many random variables thrown in, too much garbage that had to be thrown out of the way. And so, at 12 years old, I stopped. Since then, writing has been difficult for me. I've tried many things, but quickly became consumed by perfectionism, discouraged by the bombarding notions that nothing I wrote was good enough. I've struggled for the past few years. Occasionally, I got a wisp of an idea… but it was soon snuffed out by the constant feeling that I could never write anything good enough. But now I think I've got something. It's been building up in my head for quite some time now, threatening to burst out and write itself if I don't do it myself. And seeing all these comments from all of these aspiring young writers has somehow inspired me. Lit that flare of inspiration that I've needed all these motivation-lacking years. And I think I finally have the courage to write something. So I thank you, various commenters – thank you for rekindling this long dormant adventure of writing. And I guess it's dinnertime now – the tempting wafts of the meal are sneaking through my door. And I've always been horrible at signing off, so…uh…bye.
Somehow everything gets harder in your teen years . . . push through it, Max! For all of us 15-year-olds out there, keep writing! Brainstorm, revise, self-publish! I believe in you.
This is exactly what I needed to hear this morning. I am poised to begin the NaNoWriMo.org November 2022 50,000 word writing challenge tomorrow. It is not my first, nor will it be my last, but it is always encouraging to read what well known writers are producing.
As a thirteen year old who writes cringy fan fictions on ao3 and has over ten thousand hits on it, I am happy that I don't write way less than actual authors.
This is a helpful article giving me insight to the daily word counts of famous writers. The bar is set. Now to plant my derrière in the chair and let the words flow.
Popular Posts
The Top 10 Most Difficult-to-Spot Writing Mistakes
4 Simple Tips for Great Writing
Avoiding Wordiness: 330 Examples & What to Use Instead
The Oxford Comma: The Splice of Life
Who vs. Whom
Affect vs. Effect
How to Take Notes: The 10-Step Guide to Note-Taking (Infographic)
CMOS vs. AP – Recent Changes & Comparison (Updated 1. Nov. 2021)
The Ideal Length of Everything You Write Online ( Infographic)
Recent Comments
Rose on The Daily Word Counts of 19 Famous Writers
demonslayerfangirl on Word Counter Reading Level Feature
Orin on Word Counter Reading Level Feature
Greg Martell on Words Everyone Seems to Hate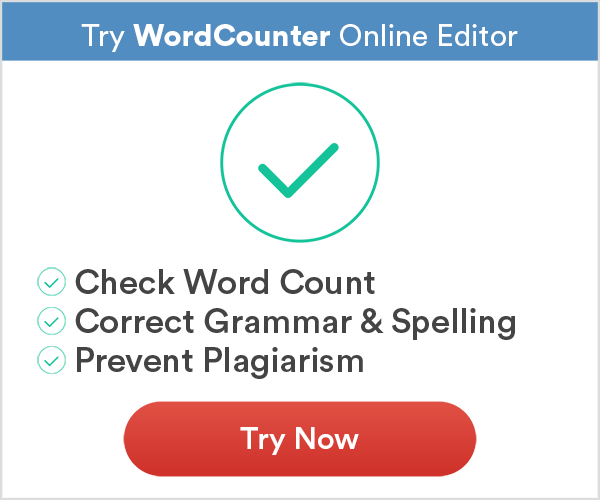 Session expired
Please log in again. The login page will open in a new tab. After logging in you can close it and return to this page.
Art History
U.S. History
World History
Famous Authors
Authors throughout history have helped capture something about their lives, their era, and the society around them. From Homer in the 8th century BC all the way until now, there is something in the works of these authors that can capture our imagination and help us expand our knowledge. Here are some of the greatest authors in history and a little something about the works that they created.
Famous Authors of Antiquity
Famous Authors of the 1500s to 1700s
Famous Authors of the 1800s
Famous Authors of the 1900s
Famous African Americans
Famous Hispanic Americans
Famous Scientists
Famous Astronomers
Famous Biologists
Famous Chemists
Famous Physicists
Famous Female Scientists
Famous Mathematicians
Famous Military Leaders
Famous Philosophers
Famous Composers
Famous Golfers
Famous Explorers
Copyright © 2020 · Totallyhistory.com · All Rights Reserved. | Terms of Use | Privacy Policy | Contact Us
Save 50% on all annual plans with code 50FORMAT .* View Plans
Save 50% * View Plans
10 Writers with Portfolios that Stand Out
These freelance writers know an attention-grabbing portfolio is a key factor when it comes to landing gigs. Check out these tips to create a killer portfolio.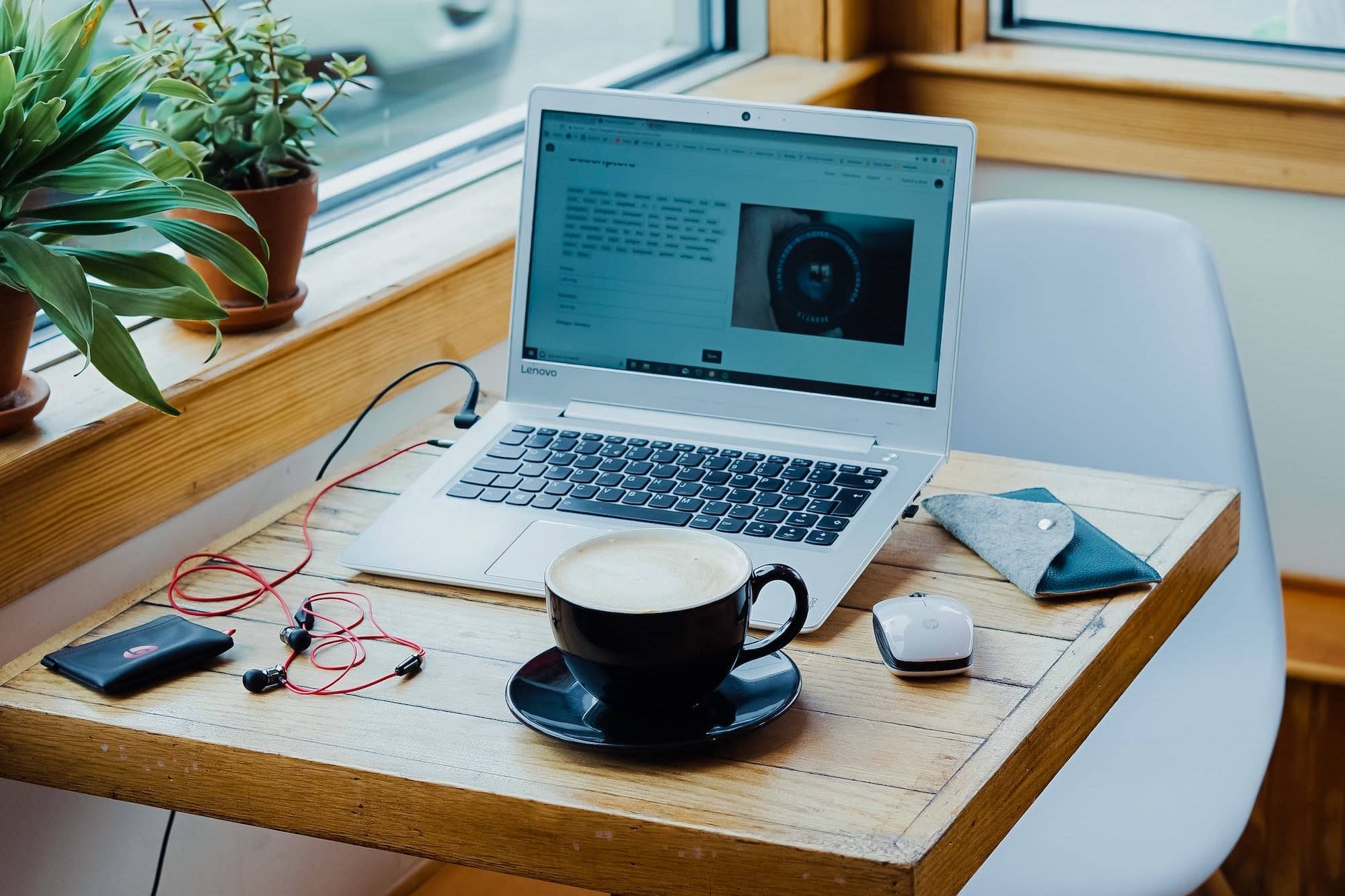 A well-made writer website is an important tool for networking online as a freelance writer or editor. Twitter can be useful for making connections and finding gigs or potential clients, but a professional online portfolio is necessary when pitching new article ideas or applying for jobs.
Your online portfolio website can be simple, such as a biography and list of published clips. Or, you can add more depth with a CV, personal projects, and a blog post or two to showcase your writing.
Our Pick of the Best Writing Portfolio Examples
A well-designed writing portfolio is essential for showcasing your work as a writer. Format has compiled a list of some of the best writer websites to help inspire you.
These writers cover a range of genres, from journalism to fiction to fashion, and their online writing portfolios reflect the quality of their work. Format's website builder and these writing portfolio examples provide a winning combination for success in your writing career.
Our collection of online writing portfolios can provide inspiration and help you think about what to include in your own portfolio.
Find more website design ideas at our round-up of the best online portfolios built using Format .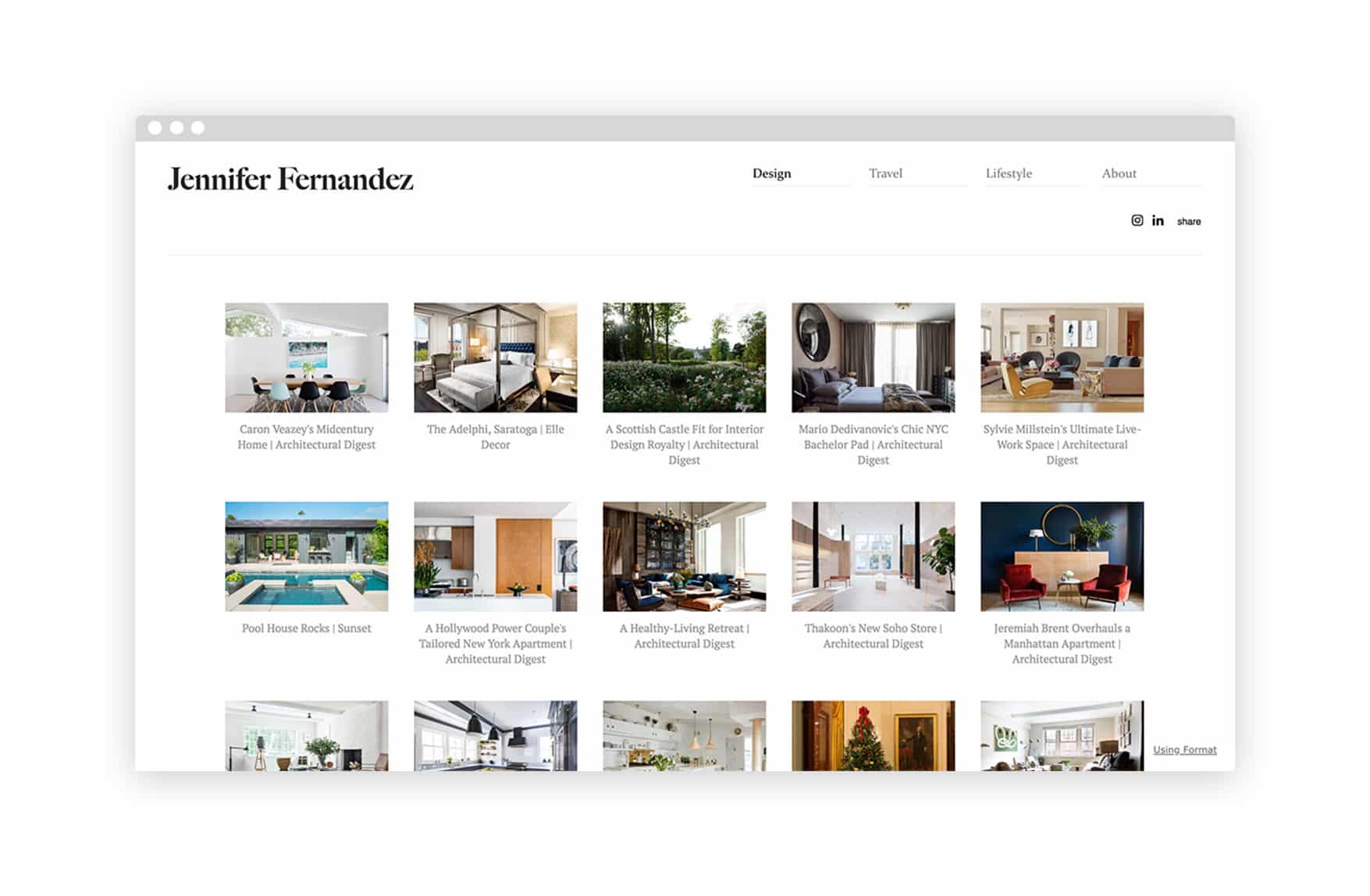 Jennifer Fernandez
Brooklyn-based writer Jennifer Fernandez uses a grid-based theme to showcase a range of links to writing samples, including a thumbnail image and title for each one. Fernandez has been on staff at Travel + Leisure, Architectural Digest, and Martha Stewart Weddings, and has worked for business clients including Zappos and Brooklinen. She organizes her writing website into categories of Design, Travel, and Lifestyle content to make browsing easy and to showcase the type of writing she has experience in.
www.jennifermfernandez.com Format Theme: Hue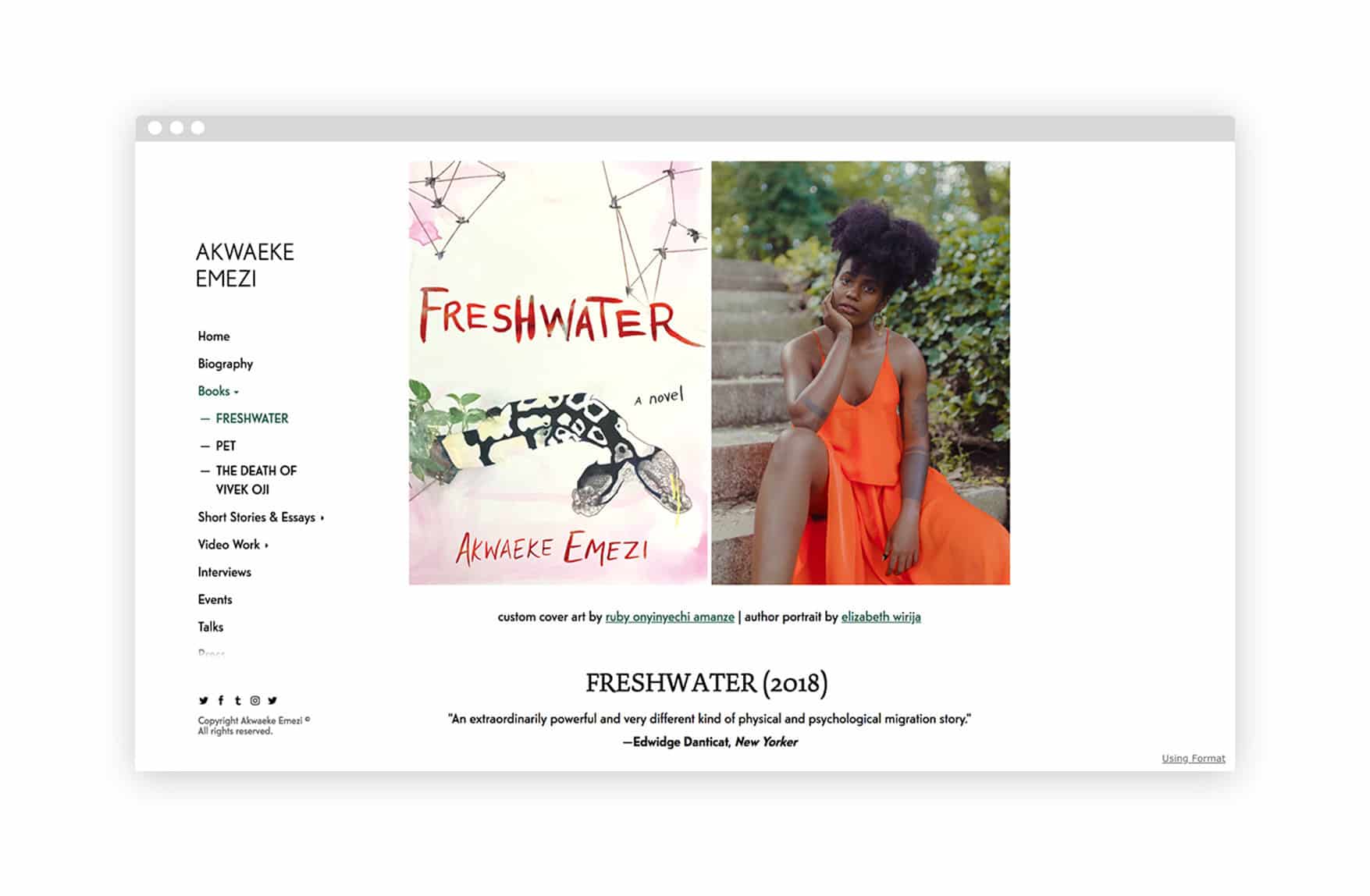 Akwaeke Emezi
Award-winning Igbo and Tamil writer and artist Akwaeke Emezi keeps things simple on their writing portfolio with a text-focused design and lots of information about their work. Their debut autobiographical novel FRESHWATER was critically acclaimed by publications like The New Yorker and NPR, and they also have two new books forthcoming from Knopf and Riverhead Books. Their website is a simple way to put the main focus on their work.
www.akwaeke.com Format Theme: Offset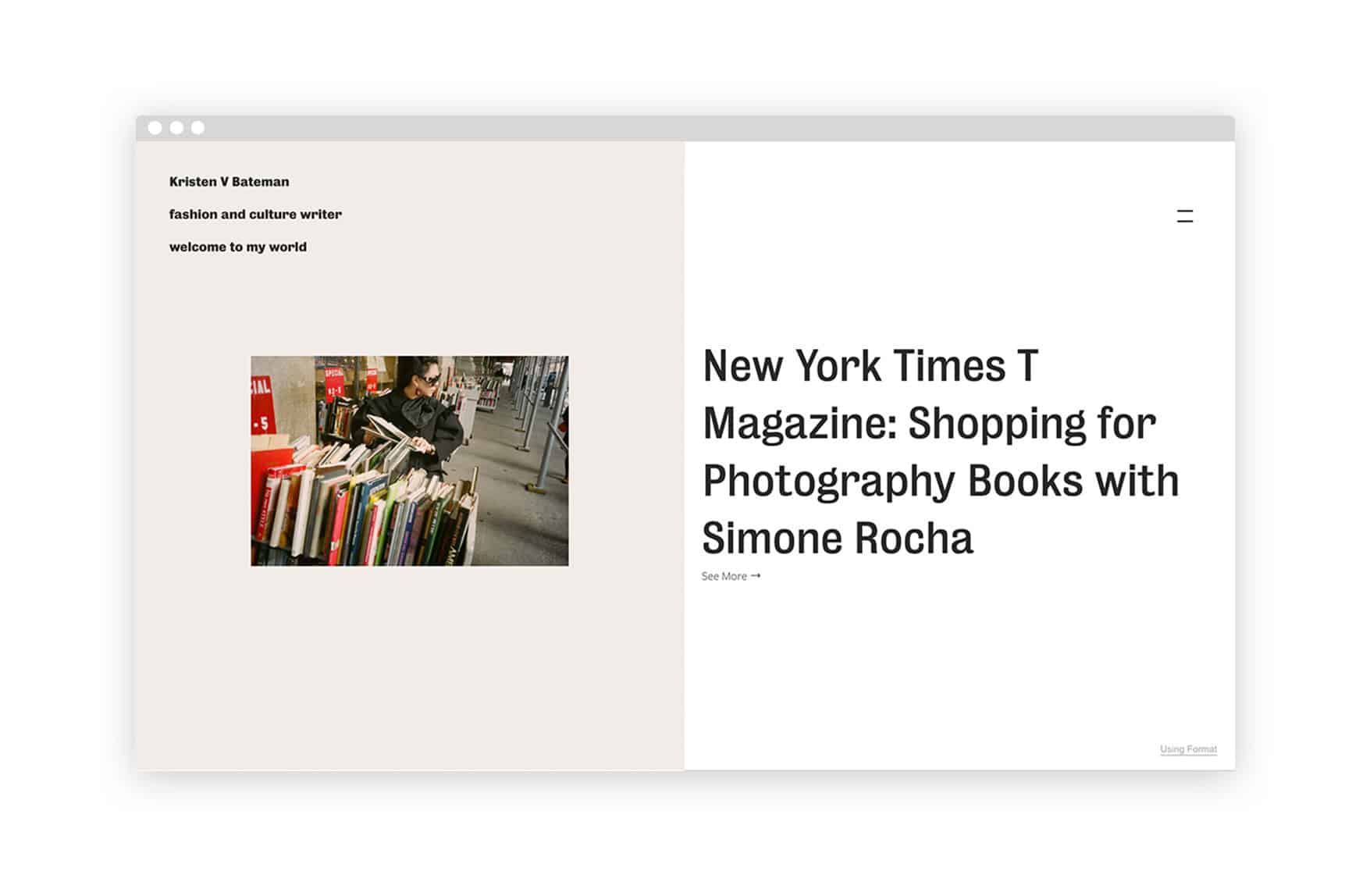 Kristen V. Bateman
Fashion and culture writer and editor Kristen V. Bateman keeps her online portfolio visually interesting with a theme that introduces each of her published clips via an image and title. Bateman's extensive portfolio can be browsed by publications (which include Vogue, New York Magazine, Harper's Bazaar, and many more), as well as by category.
www.kristenbateman.com Format Theme: Coral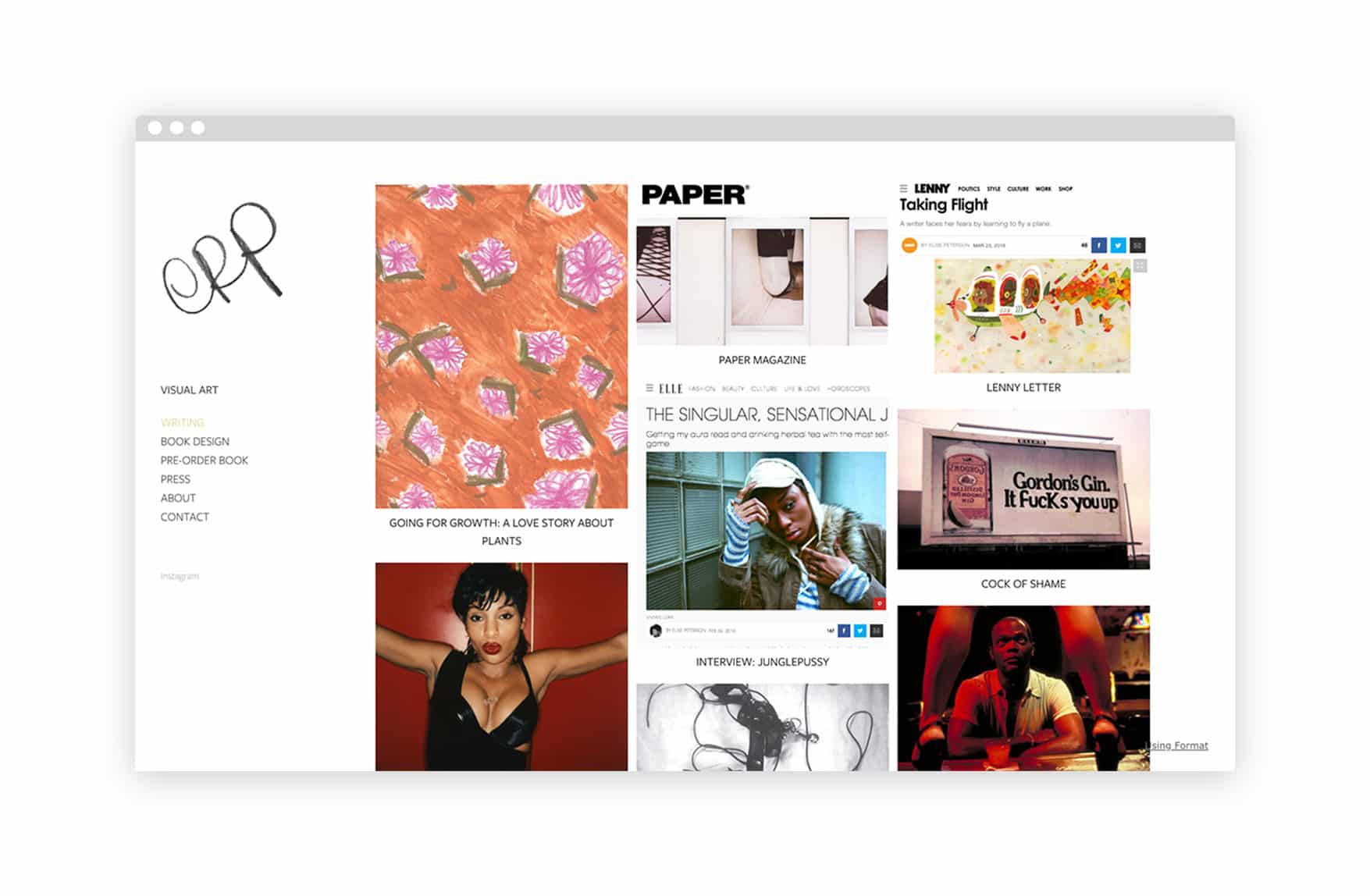 Elise R. Peterson
The work of New York artist and writer Elise R. Peterson has appeared in Paper Magazine, Lenny Letter, and Elle, among other publications. Her recent book with Feminist Press, How Mamas Love Their Babies, explores an inclusive idea of motherhood along with co-author Juniper Fitzgerald. Including a link to pre-order her book right on her sidebar menu ensures that visitors to Peterson's site will be up to date on her latest work.
www.eliserpeterson.com Format Theme: Ora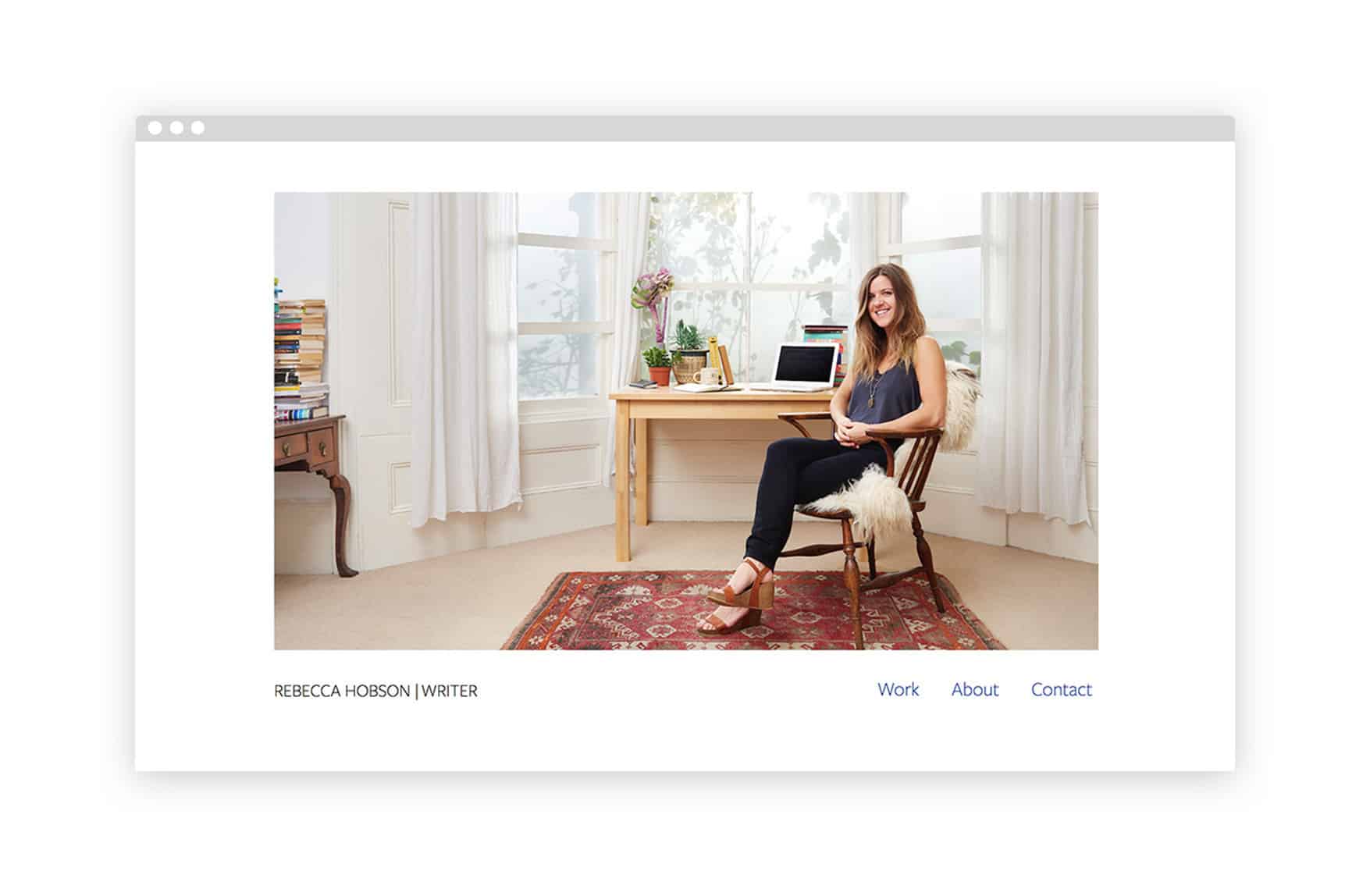 Rebecca Hobson
Freelance journalist and writer Rebecca Hobson introduces her online portfolio with a professional photograph of herself and links to different sections of her writing website. Based in Bristol, Hobson has also lived and worked in India. She has written for publications including the BBC, Vice, and The Times . Organizing her writing portfolio into different sections such as Content Marketing and Current Affairs, her freelance writing portfolio allows viewers to explore all the different facets of her work.
Format Theme: Peak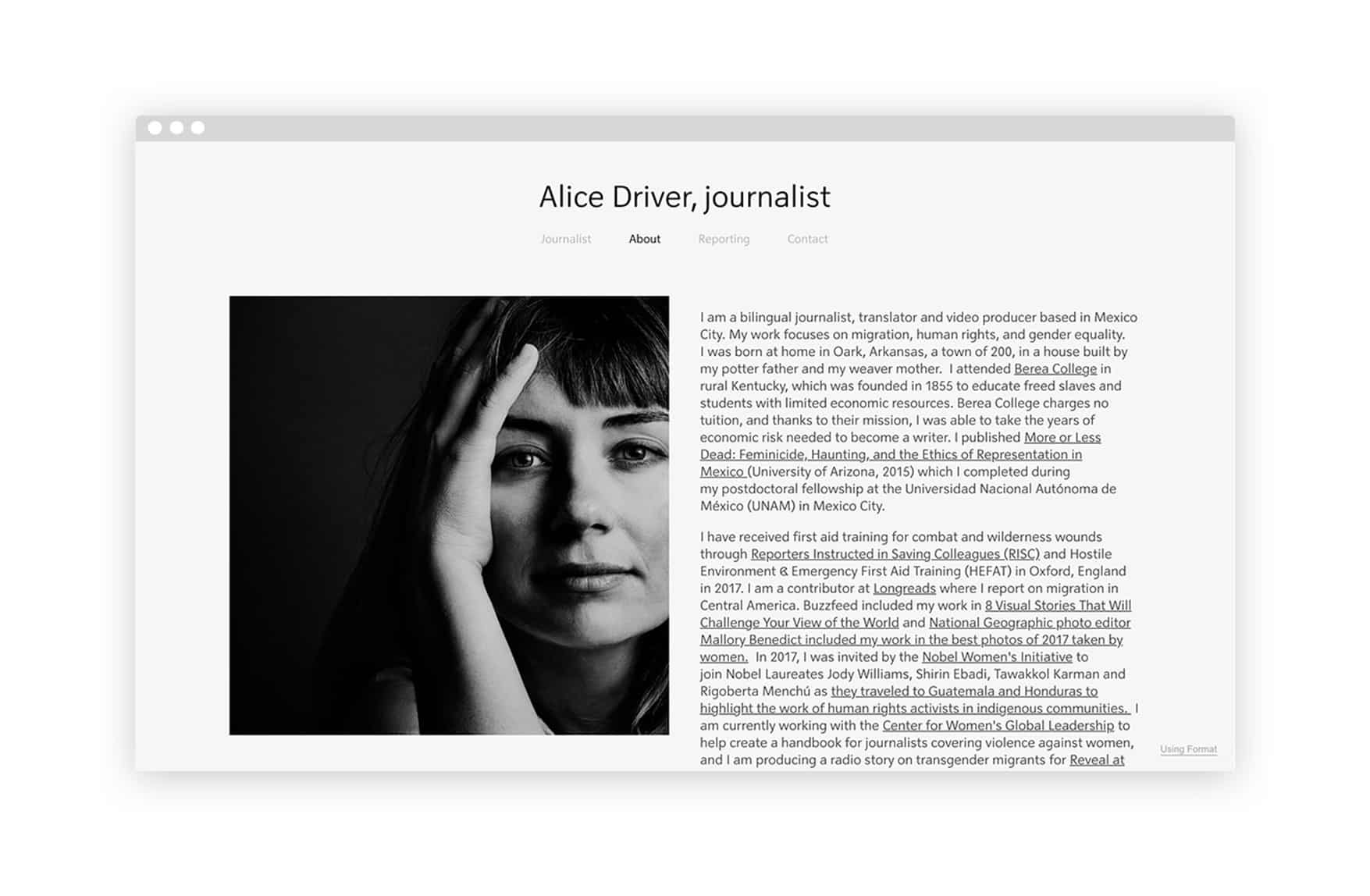 Alice Driver
Award-winning and widely-published journalist Alice Driver includes a detailed yet concise biography introducing who she is and what she does, a great way of allowing visitors to her site to quickly understand the focus of her work. An additional page of recent clips, organized with titles and thumbnail images, makes further reading of her published projects instantly accessible. Based in Mexico City, Driver's work focuses on migration, human rights, and gender equality.
www.alicedriver.com Format Theme: Mica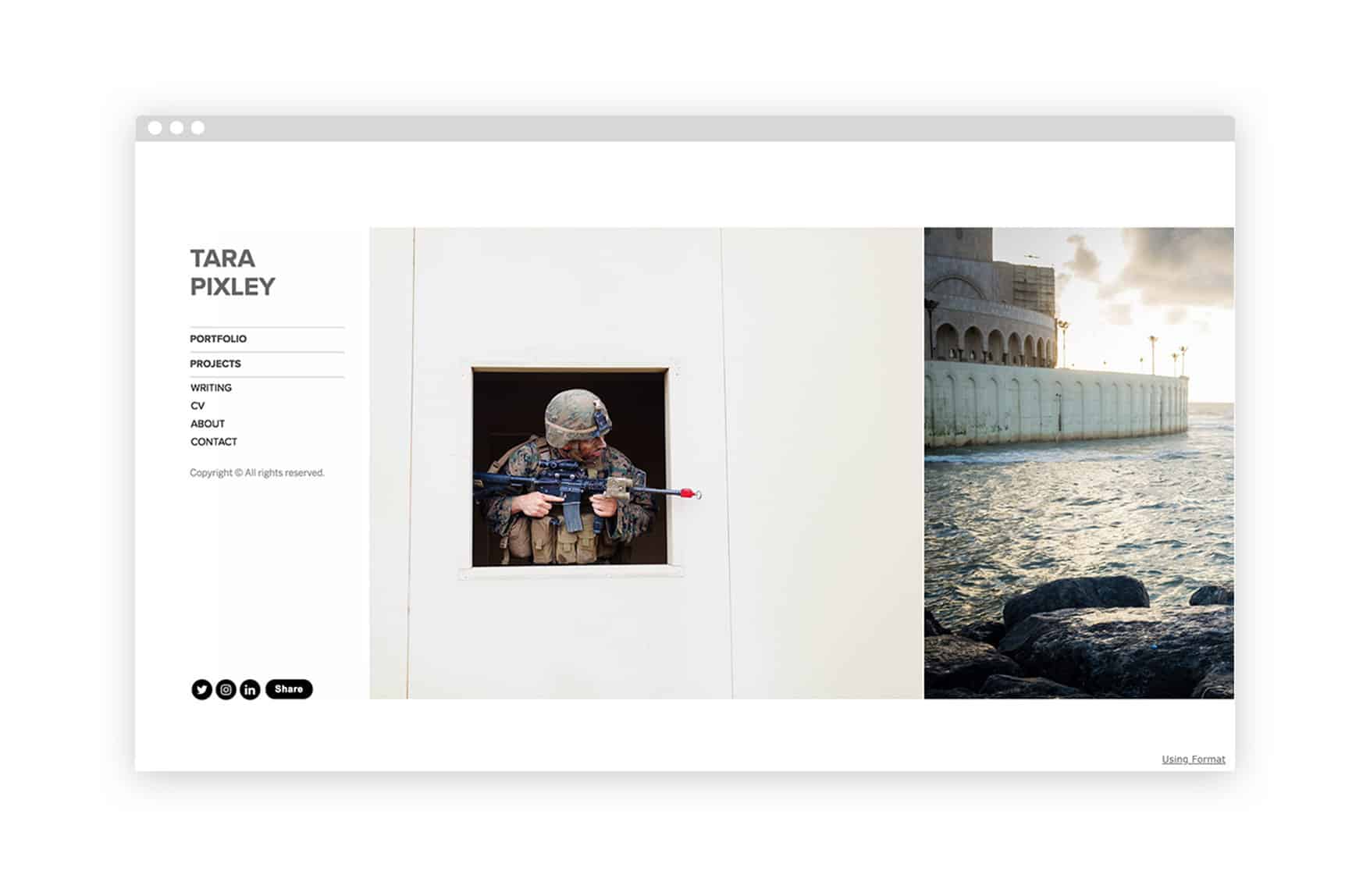 Tara Pixley
Los-Angeles based photojournalist and scholar Tara Pixley was a recent Visiting Fellow at Harvard's Nieman Foundation, and has published her photography and writing on media in a range of publications such as Newsweek, New York Times, and ProPublica. Pixley's online portfolio features a selection of her photojournalism as well as a section showcasing some of her published writing.
www.tarapixley.com Format Theme: Horizon Left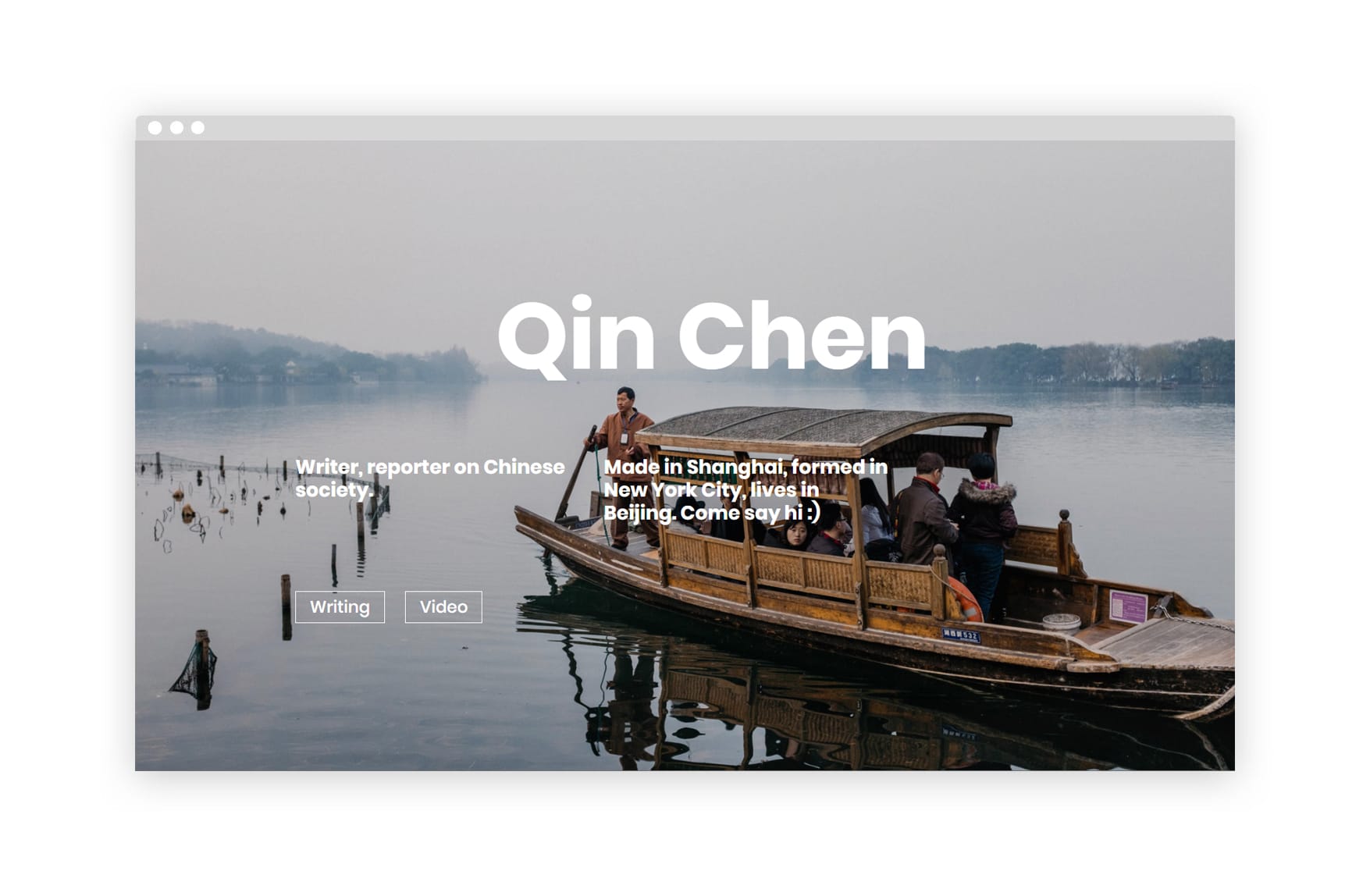 A Chinese writer and reporter based in Beijing, Qin Chen writes about Chinese society for English-speaking readers. With experiences as a senior video producer for The New Yorker and a documentary producer at CNBC , Qin's online portfolio showcases her published writing and videography.
www.qinvisual.com Format Theme: Order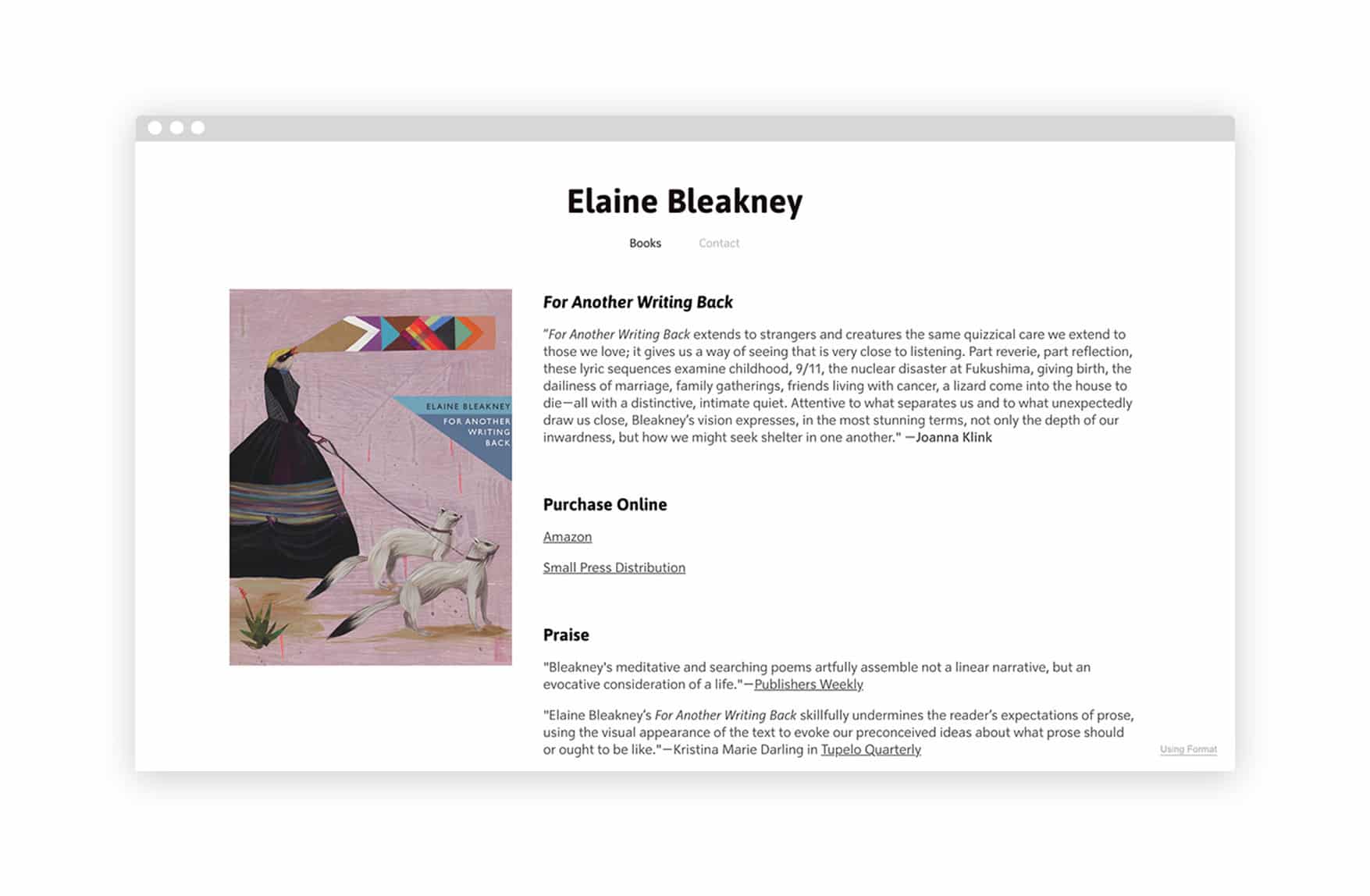 Elaine Bleakney
Writer Elaine Bleakney introduces her works on her website with images of the book covers and recommendations from peers and critics. Her simple layout keeps the focus on her work, easily allowing visitors to follow links to her published work or consider purchasing one of her publications.
www.elainebleakney.com Format Theme: Mica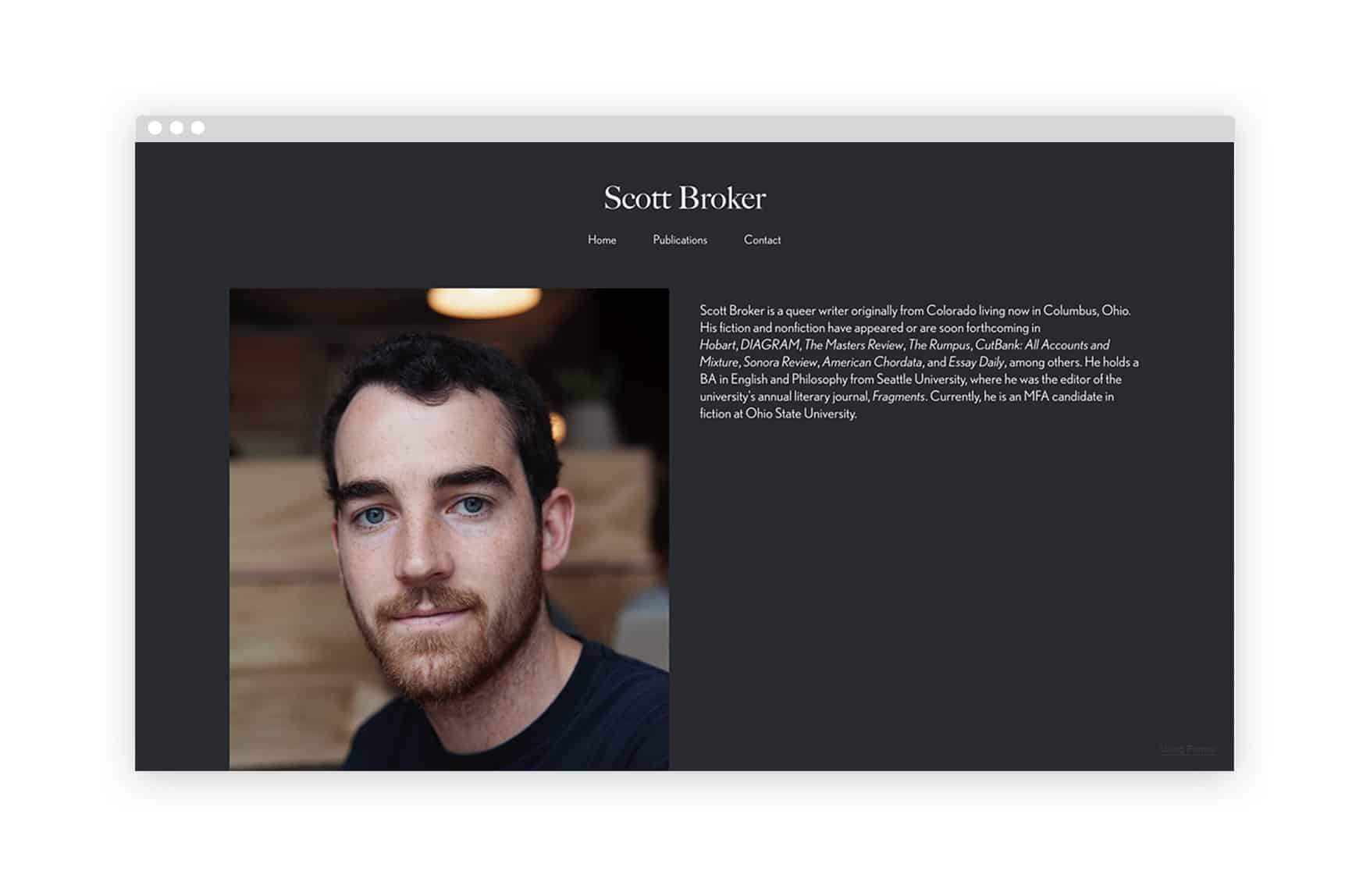 Scott Broker
Scott Broker's writing website features a headshot and brief biography right on the homepage, instantly giving visitors a feel for who he is. Based in Ohio, Broker is currently an MFA candidate at Ohio State University, and has been nominated for the Pushcart Prize. His writing portfolio includes a selection of publications with a brief description of each one.
www.scottjbroker.com Format Theme: Mica
Tips for Building Your Own Killer Writer Portfolio Website
After reviewing the writer portfolio examples for inspiration, you can build your own portfolio. To effectively showcase your work as a writer, you must also have an eye for design.
Brainstorm Creative Portfolio Titles
A writer's portfolio isn't complete without a creative and catchy title. Writing portfolio titles can be difficult to come up with, but they are an important first step in creating a great portfolio site. The title is the first thing a prospective client reads, so you must grab their attention if you want them to continue.
A well-conceived creative portfolio title should be big, bold, and targeted to your audience. Consider the tone you are setting and how it relates to the message you want to convey with your work. Consider including your name in the title so the reader will remember who you are. Also, consider how the title will look before selecting a font for your writing portfolio site.
Portfolio Essentials:
A portfolio typically includes examples of your work, an about me section, and contact information for clients. Using the right writing portfolio format to showcase your work is a great way to attract engaged clients. The best writer portfolio sites, such as Format, offer a range of templates and a drag and drop builder to help you create a professional portfolio.
Creative Writing Portfolios
To create a strong writer portfolio, choose a website builder with customizable features and an easy editing process. Format offers a feature-rich portfolio site builder specifically designed for creative writers. Their range of templates and examples can also help provide inspiration. This allows writers to focus on creating content for their clients, rather than web design.
Creative Writing Portfolio Examples
We've compiled some of the most striking creative writing portfolio examples on the web, so you can get your creative juices flowing. Our recommendations above highlight Rebecca Hobson and Elise R. Peterson as creative portfolio writing samples that hit the right level of charm, sophistication, and individuality. Like what you see? Use Format's website-building platform to set up a beautiful creative writing portfolio that exhibits the best of your work, just how you wanted it to look.
Freelance Writer Websites
The best writer websites express the writers' flexibility and competency across a broad range of writing contexts. Bringing together examples of work produced for various sectors and requirements is crucial to conveying your writing abilities. However, It is also important to consider your personal skills and tailor your portfolio to highlight your strengths and industry-specific experience. Our pick of great writer website examples, such as Elaine Bleakney and Akwaeke Emezi , find the right balance of personal writing skills and subject-focus.
Journalism Portfolio
An online journalism portfolio should showcase your career highlights and best work as a journalist. Format's template builder can help you effectively present your skills and experience to news agencies. This is crucial for advancing your career in journalism, whether you specialize in print, broadcast, or online journalism. A high-quality portfolio website is key to standing out and attracting new opportunities.
Journalism Portfolio Examples
Looking for examples of some of the best journalist websites to spark your creative mind? We've identified Tara Pixley , a Los-Angeles-based photojournalist, and scholar, as a case in point of a journalist site that uses photography as a method to engage clients with her journalistic competencies.
Similarly, award-winning journalist, Alice Driver , uses her online journalism portfolio to help clients understand more about her career and her areas of focus as a journalist. Both of these journalists, among many others, rely on Format as the best website for journalism portfolios.
An appealing online portfolio for journalists should feature your best and most recent work, as well as a list of the news agencies you have written for. If you haven't got any published articles yet in your repertoire, that's no problem at all. You can write several articles right on your new site. Just ensure that they are formatted like a real news article and have no grammar or spelling mistakes.
How to Make a Writing Portfolio for College
A well-formatted writer portfolio can give you that added boost for your college applications and help you stand out from the rest of the competition. Moving your existing portfolio online can make it easy for college admission departments to see the depth and breadth of your work. The best way to do this is to use a dedicated writers portfolio website such as Format, which is built to help writers network put their talents on full display. We have writers portfolios examples and intuitive templates to help you get started.
How to Share Your Online Writing Portfolio and Gain Traction
Once you have built your writer portfolio website and feel happy with the aesthetic, it is time to get the word out. The best websites online writing portfolio examples are also highly integrated with social media and are SEO-friendly. Format benefits from all of the latest SEO tools as well as social sharing features. This ensures that your personal brand stays at the top of the search results, making it easy for potential clients to find you.
Which Writing Portfolio Website Should I Use?
Format offers a comprehensive and user-friendly website builder for content writers. The platform's customizable templates and digital marketing tools make it easy to create a professional online portfolio.
This allows writers to showcase their work and communicate with clients, while also focusing on writing and advancing their careers. Format is voted among the best portfolio sites for writers, and our customer support team is available to assist with any questions or issues.
Consider using Format to create your online writing portfolio and elevate your writing career.
Want to see more inspiring websites? 10 Animation Portfolios that Get Creative with Website Design 10 Artists Taking Ceramics to the Next Level 5 Websites Built Using Format's New Spruce Theme
Get the best of Format Magazine delivered to your inbox.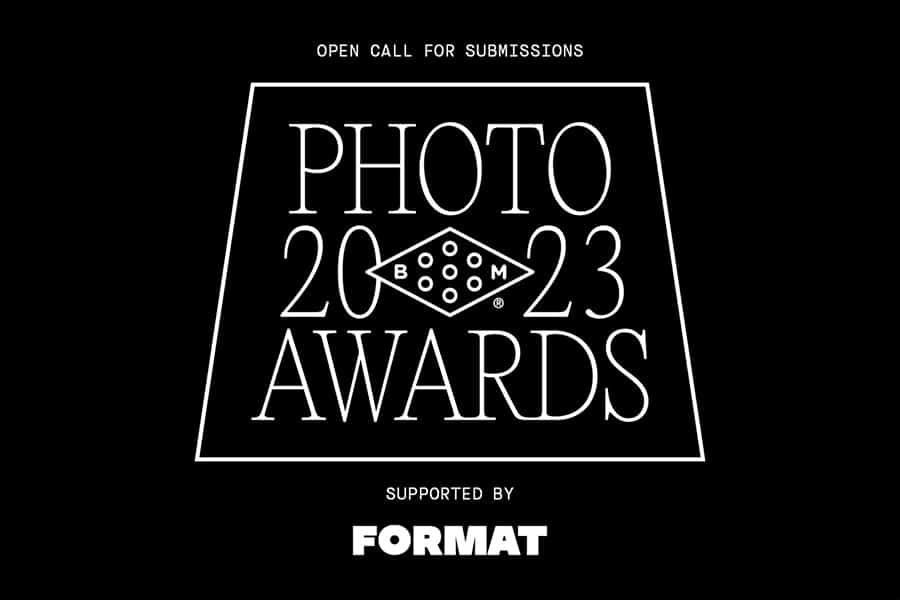 Enter the Booooooom Photography Awards: Supported by Format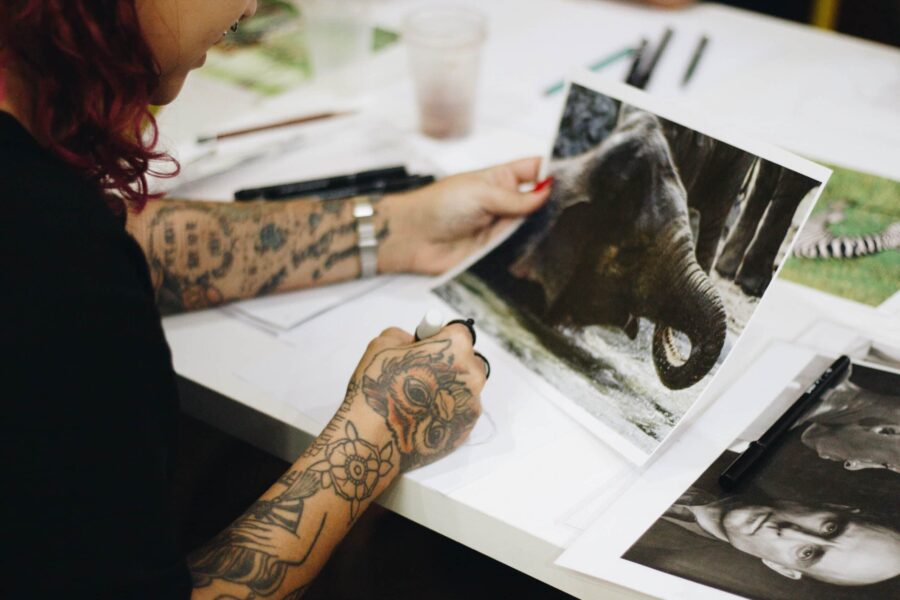 Top Tips For Successful Sales at Local Art Markets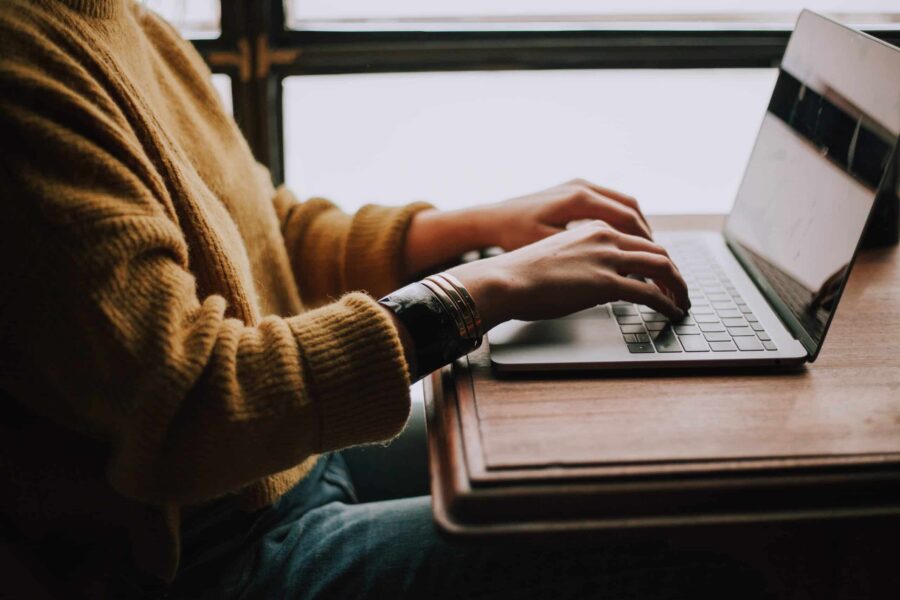 10 Essential Steps for Successfully Applying for an Art Grant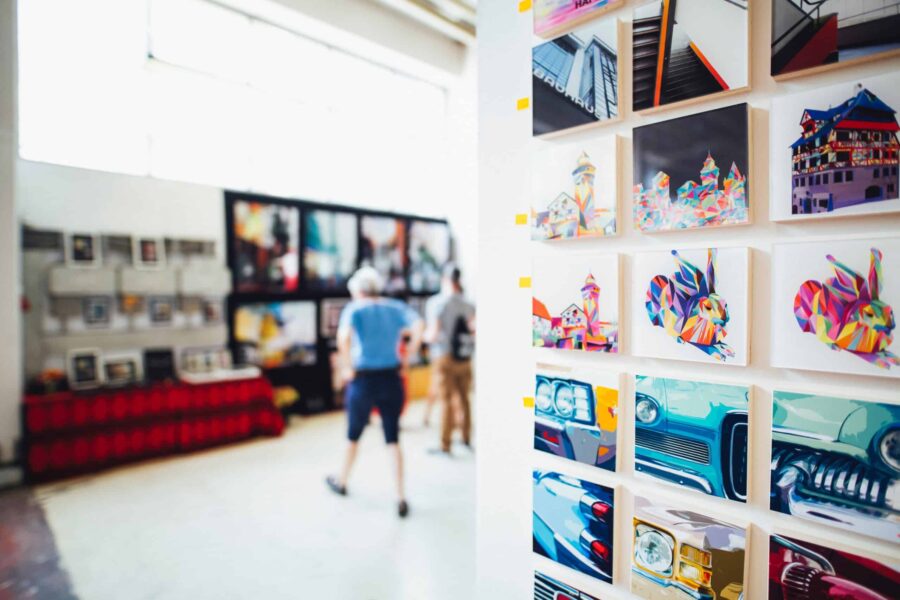 A World of Art Inspiration: A Roundup of International Art Fairs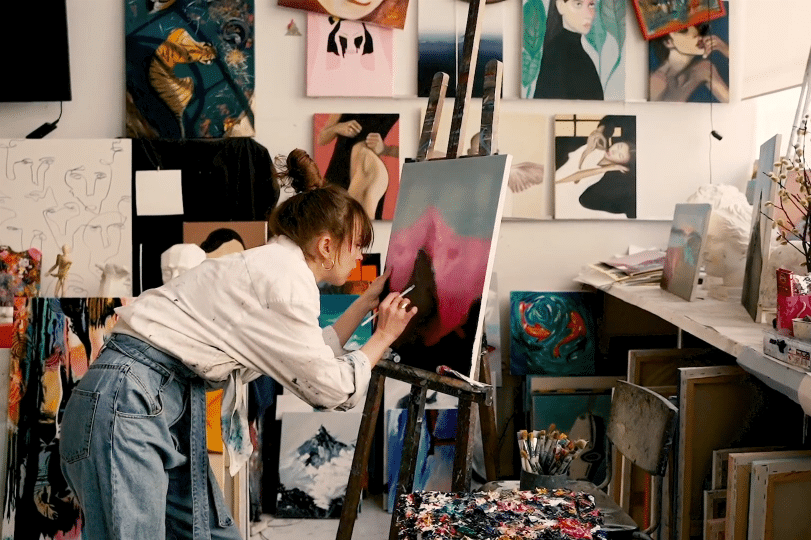 Tips To Sell Your Work Online: Creating A Workback Schedule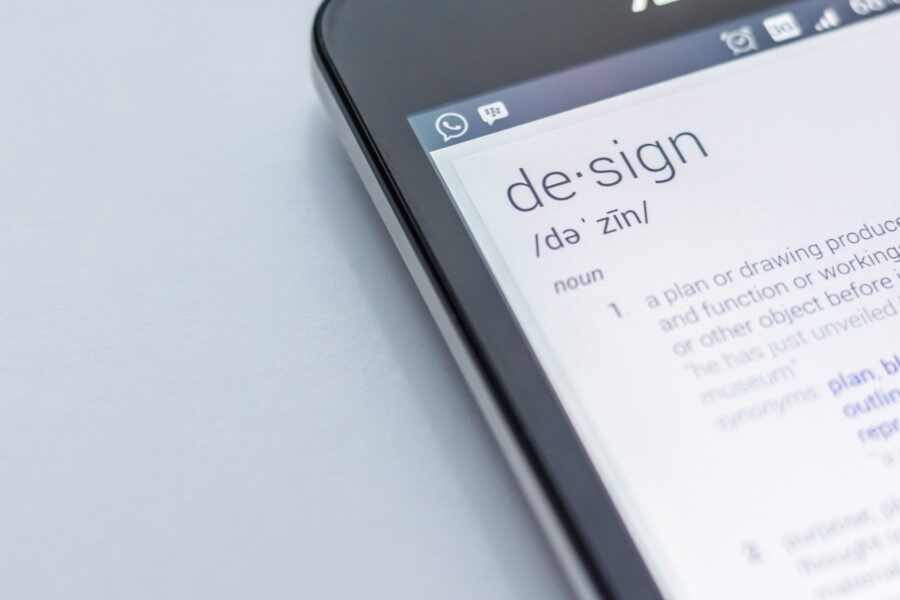 Step-by-Step Guide to Designing a Website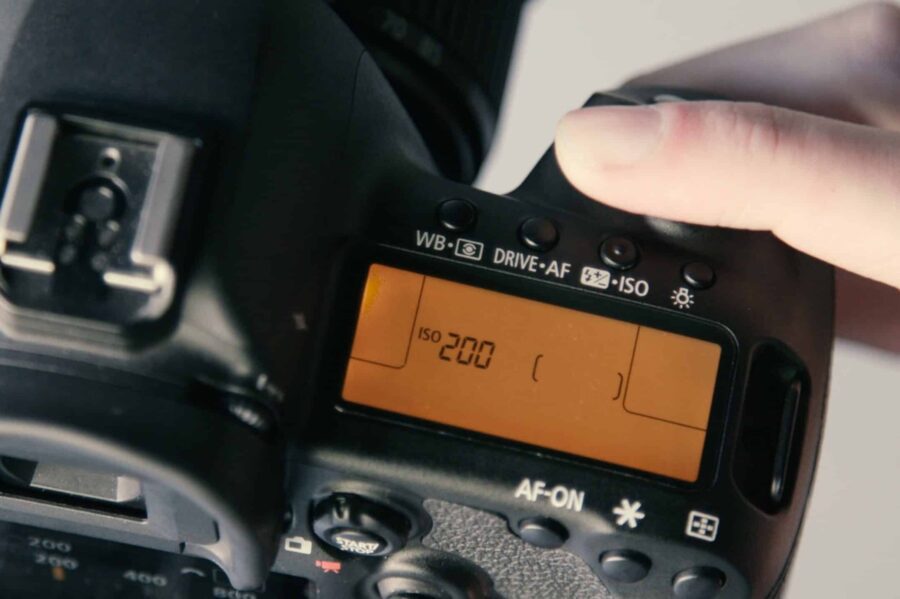 Understanding Camera ISO: A Step-by-Step Guide to Upgrade Your Photography Skills
Promotion valid until November 30 , 2023 at 11:59 p.m. PST. Promotional discount off the subscription price of a new Basic, Pro or Pro Plus annual plan can be applied at checkout with code 50FORMAT. Discount applies to the first year only. Cannot be combined with any other promotion.