Skip to main content
Evocatus Consulting Ltd
Testing Plans
Team Building
Crisis & Scenario Games
Training Solutions
Red Teaming
Decision Support
Experimentation
Consent Building
Problem Solving
Leadership Development
Explaining Ideas
Incident Response
Evacuation Plan
Risk Mitigation
Change Management
Safety Compliance
Our Clients
Testimonials
An Innovative Problem Solving Approach to Risk Management Challenges
By ant sharman.
Thursday, August 15, 2019
The concept of Risk Management is really simple on paper and can be defined as,
"The forecasting and evaluation of ... risks together with the identification of procedures to avoid or minimize their impact." Source: Oxford English Dictionary
Identifying Risks
To implement an effective Risk Management Plan, the risks faced by an organisation must firstly be identified. These risks are then developed and published with solutions in a Risk Management Plan.
Identifying risks can and should be done by a variety of personnel cross-departmentally. If only a small part of the team is conscious of identifying risks, this can in itself prove to be one of the biggest risks to an organisation.
Cross-Departmental Risk Analysis
While the initial smaller scale risk identification process is a useful start, having just one or two individuals in an organisation thinking about risk and its management limits the success for any Risk Management Plan. The reasoning behind this will usually be related to time or budget constraints, but, managers need to allocate the necessary resource to effectively carry out Risk Management planning, rather than simply taking the "tick-box" approach.
There are real benefits to broadening the process – a more diverse team from across the organisation is more likely to provide a complete picture of potential risk areas and is also likely to provide better ideas for mitigating those risks. Also, when it comes to making plans to deal with a crisis, involving the whole team in developing, testing and rehearsing the plan represents a huge opportunity.
Risk Management Planning
Once risks have been identified, along with their likelihood and their impact on a situation or the organisation, it must then be decided as to what the best way to manage each is. All of this gets recorded and published as a Risk Management Plan; a vital tool for any resilient business.
Unfortunately, all too often, and sometimes for reasons out of our control, a completed risk management plan gets filed away and ignored until the next audit comes around. This must change!
Increasing Engagement in Risk Management
The challenge in achieving this is creating engagement across the team; the challenge is turning Risk Management from a dry topic into an interesting one. But how can organisations increase employee engagement within the area of Risk Management?
Here at Evocatus, we meet this challenge using exercise and game design techniques to promote team problem solving. This is achieved through running anything from a table top discussion exercise through to a live rehearsal. Using the same methods used for training military teams and headquarters, the process of developing the Risk Management Plan through problem solving games can be designed to have a team building effect, developing cohesion. It also ensures that Risk Management planning is seen as a key part of the organisation and something which everyone is responsible for.
The end result of these exercises, developed solely with the unique requirements of your organisation in mind, is a Risk Management Plan. This plan is not just based on a broader, more diverse understanding of the business, but is developed through a thorough understanding of the more niche aspects, whilst also being invested in by the whole team.
If you feel that your organisation is not currently giving Risk Management the attention that it needs, and if you feel you could benefit from external support and the process of using team problem solving games to develop an effective Risk Management Plan, get in touch with our experienced team.
Return to index
All Rights Reserved. Site Map | Privacy & Cookies Website by activ Strategic Marketing
Common Pain Points
Struggling Supervisor
Employee Productivity
Employee Retention
Inclusivity & Diversity
Employee Burnout
Funded Programmes (By Themes)
Cleaning & Hygiene
Soft Skills
Digital Marketing​
Customer Experience & Retail
Productivity Skills
Funded Programmes (By Frameworks)
Cleaning Sector
Retail Sector
Critical Core Skills​
Non-Funded Programmes
Culinary-themed Corporate Teambuilding
Room Rental
Risk Management & Mitigation: A Problem-solving Framework
From $171.00 only
SkillsFuture Credit Eligible
Registration Form
Please note that fields with * are required. Do make sure that course details are filled up. Should you face any problems, do send us an email at [email protected] .
Course Particulars
Personal particulars, required to compute for the course fee., other particulars, company information.
This practical-oriented course is about enabling you to manage and mitigate operational and strategic risks affecting the organisation using a problem solving framework. To this end, you will establish the desired outcomes, the means to achieving said outcomes, and determine strategies to evaluate the effectiveness of these solution/s.
What you will learn
• Analysis effectiveness of strategies to solve problems • Implications of implementing solutions • Communicating solutions to stakeholders • Top 5 strategies to evaluate solution effectiveness
Hands-on Training
You will produce 2 Work-Related Projects which you can use immediately at your workplace:
• Risk Assessment of a Serious Workplace Problem • 2) Reflection Journal
Course Details
Eligible Grant
SkillsFuture Credit
up to 70% WSQ funding
Who Should Attend
Individuals or workers who have the potential to contribute and/or support their organisations in achieving business resilience and transformation.
Course Duration
Mode of Delivery
Why train with SSA Academy
One of the appointed training providers by SkillsFuture Singapore (SSG) for Critical Core Skills (CCS) framework
Over 35 years of experience in workplace skills training
Over 15 years of working closely with SSG
Extensive pool of trainers with wealth of experience
Customisation of course content to suit organisational needs*
Won numerous awards for Operational Excellence and Overall Business Performance
All prices are inclusive of 8% GST. GST is computed based on full course fee.
Fees for course starting 1 Jan 2024 onwards
All prices are inclusive of 9% GST. GST is computed based on full course fee.
Click the buttons below for the course schedule

Scan or click QR code to WhatsApp
Related Courses
Maximising Data and Information to Drive Growth
Solving Problems Using the Internet
Learning To Work Smart
Innovative Solutions through Improved Decision-making process
Solving Problems Using Technology
Download our e-brochure today!
Skip Navigation
Human Resources, Diversity and Inclusion
Main Navigation
CURRENT EMPLOYEES
JOB SEEKERS
HRDI DEPARTMENTS
DIVERSITY, INCLUSION & EQUITY
What are the Essential Techniques of Risk Management
There are five basic techniques of risk management:
Loss Prevention and Reduction
Transfer (through Insurance and Contracts)
Avoidance : Many times it is not possible to completely avoid risk but the possibility should not be overlooked. For example, at the height of a thunderstorm, Physical Plant may not release vehicles for travel until the weather begins to clear, thus avoiding the risk of auto accidents during severe weather. Some buildings on campus have had repeated water problems in some areas. By not allowing storage of records or supplies in those areas, some water damage claims may be avoided.
Retention : At times, based on the likely frequency and severity of the risks presented, retaining the risk or a portion of the risk may be cost-effective even though other methods of handling the risk are available. For example, the University retains the risk of loss to fences, signs, gates and light poles because of the difficulty of enumerating and evaluating all of these types of structures. When losses occur, the cost of repairs is absorbed by the campus maintenance budget, except for those situations involving the negligence of a third party. Although insurance is available, the University retains the risk of loss to most University personal property.
Spreading : It is possible to spread the risk of loss to property and persons. Duplication of records and documents and then storing the duplicate copies in a different location is an example of spreading risk. A small fire in a single room can destroy the entire records of a department's operations. Placing people in a large number of buildings instead of a single facility will help spread the risk of potential loss of life or injury.
Loss Prevention and Reduction : When risk cannot be avoided, the effect of loss can often be minimized in terms of frequency and severity. For example, Risk Management encourages the use of security devices on certain audio visual equipment to reduce the risk of theft. The University requires the purchase of health insurance by students who are studying abroad, so that they might avoid the risk of financial difficulty, should they incur medical expenses in another country.
Transfer : In some cases risk can be transferred to others, usually by contract. When outside organizations use University facilities for public events, they must provide evidence of insurance and name the University as an additional insured under their policy, thereby transferring the risk of the event from the University to the facility user. The purchase of insurance is also referred to as a risk transfer since the policy actually shifts the financial risk of loss, contractually, from the insured entity to the insurance company. Insurance should be the last option and used only after all other techniques have been evaluated.
Contracts : Often vendors and service providers will attempt through a contract to release themselves from all liability for their actions relating to the contract. These are often referred to as "hold harmless or indemnification" clauses.  Due to the complexity of interpreting these provisions, the President has delegated contracting authority for the University solely to staff in Contracts & Procurement . The Office of University Risk Management reviews contracts and agreements as requested by Contracts & Procurement to identify and assess risks, evaluate insurance standards, and review hold harmless and indemnification provisions. The Chancellor's Office requires that the University obtain in most instances not only a Certificate of Insurance, but also an Endorsement. Collecting these documents is often the most time consuming aspect of the contracting process.
WHAT ARE THE ESSENTIAL TOOLS OF RISK MANAGEMENT?
Risk identification and assessment should be part of the planning and development of all department and unit programs or activities. To assess the risks posed by a program or activity, take the following steps:
Identify the tasks associated with the program or activity. For example, the tasks associated with conducting a lab experiment might include traveling to an off-site location, preparing the experiment, conducting the experiment, cleaning up the experiment and disposing any waste.
Identify the hazards associated with each task. A thorough identification of the tasks involved and the hazards they present is very important. Risks that aren't identified cannot be managed! For example, hazards related to preparing the experiment might include improper set up and lack of appropriate equipment.
Evaluate and select risk management techniques. The goal is to conduct the program or activity in such a way as to reduce the likelihood that something will go wrong and/or reduce the severity of any losses if something does go wrong. For example, the hazards related to preparing the experiment might be addressed through training and supervision, creating several different experiment stations so that not all of the students are working at the same station, and bringing extra equipment.
Assess the risks associated with the program or activity with the selected risk controls or transfers in place.
Determine whether to modify or proceed with the program or activity based on the risk assessment.
Implement the selected risk management techniques and monitor the results. Designating who will implement the selected risk management measures and setting a time table for completion of those tasks is very important
Activities or programs that include tasks that pose a high severity of loss, i.e. major injuries or death, significant property damage, significant operational interruptions, should be avoided if the frequency or likelihood of a loss occurs regularly or often. Activities with a high severity of loss but a moderate or low frequency of loss must at the least be well-supervised and require participants to sign releases of liability.
Most of the programs and activities of the University include tasks that pose a moderate severity of loss, i.e. minor injuries, property damage or operational interruptions, and a moderate or low frequency of loss. Nonetheless, these activities should be well-planned and have adequate supervision.
Activities or programs that include a negligible severity of loss, i.e. injuries that only require first aid or minor medical treatment and little or no property damage, and little likelihood of loss require very little risk management.

This site is maintained by Human Resources, Diversity and Inclusion .
Last Published 6/22/22
To report problems or comments with this site, please contact [email protected] . © California State University, Fullerton. All Rights Reserved.
Web Accessibility
CSUF is committed to ensuring equal accessibility to our users. Let us know about any accessibility problems you encounter using this website. We'll do our best to improve things and get you the information you need.
Download Adobe Acrobat Reader
Adobe Reader
Download Word viewer, or download Excel viewer, or download PowerPoint viewer
Microsoft Viewers
Report An ATI Issue
Accessible @ CSUF
Version_4.8.14
Get 25% off selected purchases! Grab the Black Friday discount only on November 24-27!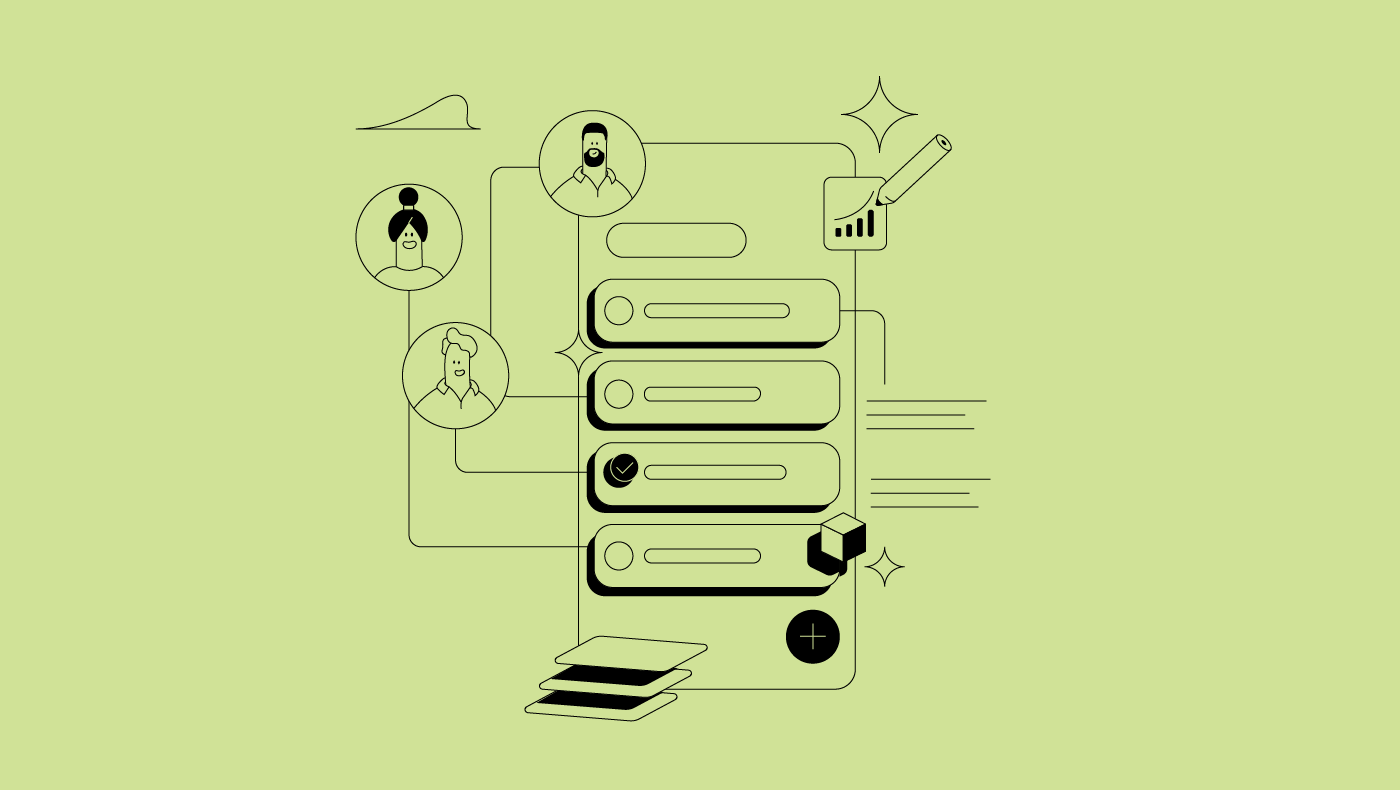 15 Problem-Solving Strategies for Projects and Teams
In project management and team collaboration, problem-solving is the process of identifying and resolving issues that arise during a project. It is a crucial skill that helps fix broken processes, improve performance, and identify opportunities. Problem-solving enables project managers and team leaders to overcome challenges and achieve success.
In this blog article, we will explore 15 problem-solving strategies that can revolutionize your approach and help you achieve success. From effective communication techniques to fostering collaboration, these strategies are designed to tackle the most common obstacles encountered in project management. Get ready to unlock the potential of your projects and teams with these tried-and-tested problem-solving strategies!
The 5 Whys Analysis
This problem-solving technique aims to uncover a problem's underlying cause by repeatedly asking the question, "Why?". The goal is to dig deep and identify the root cause rather than addressing surface-level symptoms. By asking "Why?" five times or more, depending on the complexity of the problem, you and your team members can gain valuable insights into the chain of events or processes that led to the issue. This method helps expose weaknesses, improve processes, and achieve project goals.
SWOT Analysis in Project Management
A SWOT analysis is a valuable tool in project management that helps identify and evaluate the internal pros and cons, weaknesses and strengths, and the external impacts that can threaten your project. By examining these factors, project managers can better understand the project's current state and potential risks.
SWOT analysis provides insights that help decision-making, resource allocation, and risk mitigation strategies. It allows project teams to counter threats, address weaknesses, and capitalize on strengths, ultimately enhancing project success.
Bring in a Facilitator
A skilled facilitator can provide objective guidance, ensure everyone's participation, and create a safe space for open discussions. They can help the project team effectively identify and evaluate strengths, weaknesses, opportunities, and threats.
Additionally, a facilitator can assist in summarizing and documenting the analysis, ensuring clarity and alignment among team members. Bringing in a facilitator enhances quality and efficiency, leading to better project outcomes.
Root Cause Analysis
Root Cause Analysis is a systematic approach used to identify the underlying causes of problems or incidents. It involves investigating the factors contributing to an issue rather than just addressing the symptoms.
By understanding the root causes, organizations can develop effective solutions to prevent similar problems from recurring in the future. This analysis helps improve processes, enhance quality, and reduce risks, ultimately leading to better outcomes and customer satisfaction.
Kipling Method
Also known as the 6 W's, this technique is used to gather information and comprehensively understand a situation. It involves asking and answering six key questions: Who, What, Where, When, Why, and How. Addressing these questions helps team members and leaders analyze and evaluate a problem or decision from various angles, ensuring a thorough examination of the topic at hand. This method is widely used in journalism, problem-solving, and decision-making processes.
Work Backward
Working backward is a problem-solving approach where you start with the desired outcome and then identify the steps needed to achieve it. This method allows you to break down complex problems into smaller, manageable tasks.
By starting with the end goal in mind, you can create a clear roadmap and prioritize actions accordingly. Working backward helps ensure that your efforts are focused and aligned with the desired outcome, leading to more efficient and effective problem-solving.
Trial and Error
Trial and Error is a problem-solving approach that involves trying different solutions and learning from the outcomes. It is a standard method used to discover what works and what doesn't in various situations. By systematically testing different options, you can identify the most effective solution through a process of elimination.
Trial and Error allow team members flexibility and adaptability, as it encourages learning from mistakes and refining strategies based on feedback. This approach can be beneficial when dealing with complex or ambiguous problems that require experimentation.
Risk Analysis and Mitigation within Teams
Risk analysis and mitigation play a crucial role in project management. By identifying and planning for potential risks, teams can prevent problems. One effective way to facilitate this process is by utilizing project management software.
Project management software such as ActiveCollab provides a centralized platform where teams can document and track risks throughout the project lifecycle. This software often includes features such as risk registers , where risks can be identified, categorized, and assigned to team members for mitigation. Additionally, the software may offer risk assessment tools that help teams evaluate the impact and likelihood of each risk.
With ActiveCollab, teams can collaborate in real time, ensuring all members can access the latest risk information. This promotes transparency and allows immediate communication and decision-making regarding risk mitigation strategies.
Using project management software for risk analysis and mitigation, your team members can proactively address potential challenges, minimize project disruptions, and improve project success rates.
Implementing Conflict Resolution Techniques
Conflict resolution techniques are essential for maintaining healthy relationships and fostering a positive work environment. Some effective methods include active listening, communication skills training, mediation, negotiation, and compromise. Conflicts can be understood and resolved more effectively by actively listening to all parties involved and encouraging open and honest communication.
Mediation allows a neutral third party to facilitate discussions, while negotiation and compromise help find mutually agreeable solutions. These techniques promote understanding, empathy, and collaboration, improving relationships and increasing productivity.
Scenario Planning and Forecasting
Scenario planning and forecasting are essential tools used by organizations to anticipate and prepare for future uncertainties. Scenario planning involves creating multiple plausible narratives or scenarios to explore possible futures, allowing decision-makers to identify risks and opportunities. Forecasting, on the other hand, uses historical data and statistical models to project future outcomes.
Combining these approaches allows businesses to develop robust strategies and make informed decisions in an ever-changing and unpredictable environment. This proactive approach helps organizations adapt, minimize risks, and seize opportunities, ensuring long-term success and resilience in an uncertain world.
Brainstorming and Ideation Sessions
Brainstorming and ideation sessions are great for generating creative ideas and solutions. You can bring together a diverse group of individuals while these sessions help them with collaboration and free thinking. Participants in brainstorming sessions are encouraged to share their thoughts and ideas without judgment, allowing for a wide range of possibilities to be explored.
The goal is to generate as many ideas as possible, with the understanding that quantity leads to quality. Through active listening and open-mindedness, participants can build upon each other's ideas and spark new insights. This collaborative process fosters innovation and can lead to breakthrough solutions to complex problems.
Design Thinking
Design Thinking is a problem-solving approach that emphasizes empathy, creativity, and collaboration. It involves understanding the needs and experiences of users, generating a wide range of ideas, prototyping, testing solutions, and iterating based on feedback.
It encourages a human-centered and iterative mindset, which leads to exploring multiple possibilities before arriving at a final solution. Design Thinking enables teams to approach challenges with an open mind, fostering innovation and driving meaningful change. By putting people at the heart of the process, Design Thinking helps create solutions that meet their needs and aspirations.
Creating a Feedback Loop with Team Members
Creating a feedback loop with team members leads to a culture of continuous improvement. Regularly soliciting positive and constructive feedback allows open communication, builds trust, and enhances teamwork. Encourage team members to share their thoughts, ideas, and concerns in a safe and non-judgmental environment.
Actively listen to their feedback, acknowledge their contributions, and provide actionable insights to help them grow professionally. Remember, a well-functioning feedback loop promotes collaboration, boosts morale, and ultimately leads to better outcomes for the entire team.
Agile Principles for Efficient Problem-Solving (Enhance Flexibility and Responsiveness)
Agile principles are values and practices that enhance flexibility and responsiveness in problem-solving. These principles prioritize individuals and interactions, working solutions, customer collaboration, and responding to change.
Agile principles promote a more efficient problem-solving process by encouraging frequent communication and collaboration. Iterative development, continuous feedback, and adaptive planning are key components of agile problem-solving, allowing teams to adapt and respond to changing requirements quickly. Focusing on delivering value to the customer and embracing change enables organizations to address problems efficiently and effectively.
Importance of Effective Problem-Solving
Effective problem-solving is crucial in project management as it ensures that issues are identified, analyzed, and resolved promptly and efficiently. By integrating problem-solving strategies with project management software like ActiveCollab, teams can enhance collaboration and streamline workflow.
Integrating problem-solving strategies with project management software allows for better communication and coordination among team members. It enables teams to track the progress of problem-solving activities, assign tasks, and monitor deadlines, ensuring everyone is on the same page. This integration also facilitates the sharing of information and knowledge, enabling teams to leverage their collective expertise and experience.
Moreover, project management software such as ActiveCollab provides a centralized platform where team members can document and access relevant information, making it easier to analyze problems and make informed decisions. It also allows the implementation of feedback loops, enabling continuous improvement and learning from past experiences.
In conclusion, integrating problem-solving strategies with ActiveCollab enhances teamwork, improves communication, and facilitates the efficient resolution of issues. This integration ultimately contributes to the successful execution of projects and achieving desired outcomes.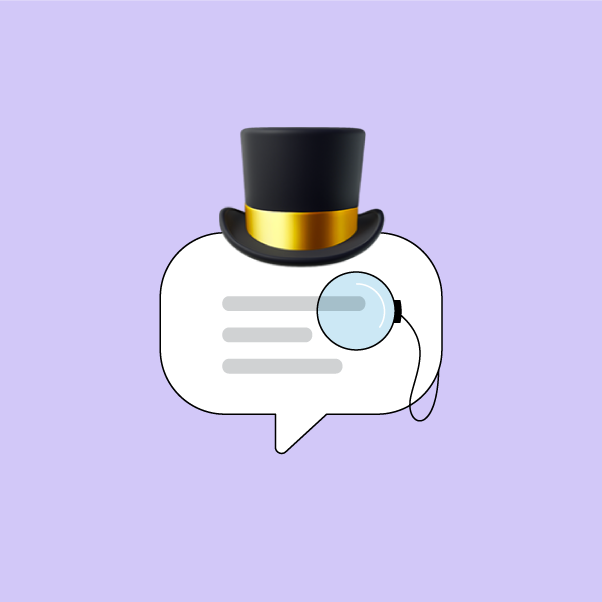 Chat Etiquette Cheat Sheet
All Newsletter subscribers can download this (and other) ActiveCollab Project Management Guides.
*Enter your email address and subscribe to our newsletter to get your hands on this, as well as many other free project management guides.
Sorry, we could not subscribe you at this moment. please double check your email address. If issue still persist, please let us know by sending an email to [email protected]
Make Real Work Happen!
Start your trial today, free for 14 days! Onboard your team, plan, collaborate, organize your work, and get paid.
By signing up you are agreeing to the ActiveCollab Terms of Service & Privacy Policy .
Great, just a few seconds and you're in.
We detected that you already have an ActiveCollab account
You can log in to existing account or you may start a new one
Great, your account has been created!
You will be redirected to your new account in a couple of seconds.
Sorry, we could not create an account for you at this moment.
Please double check your email address. If the issue still persists, please let us know by sending an email to [email protected]
Sign up for ActiveCollab newsletter!
Choose your favorite topics and we'll send our stories from the tech front lines straight to your inbox.
Unsubscribe at any time * Privacy Policy
Just a second
Thank you for subscribing to our newsletter.
Oops, something went wrong! Please try again later.
Related Articles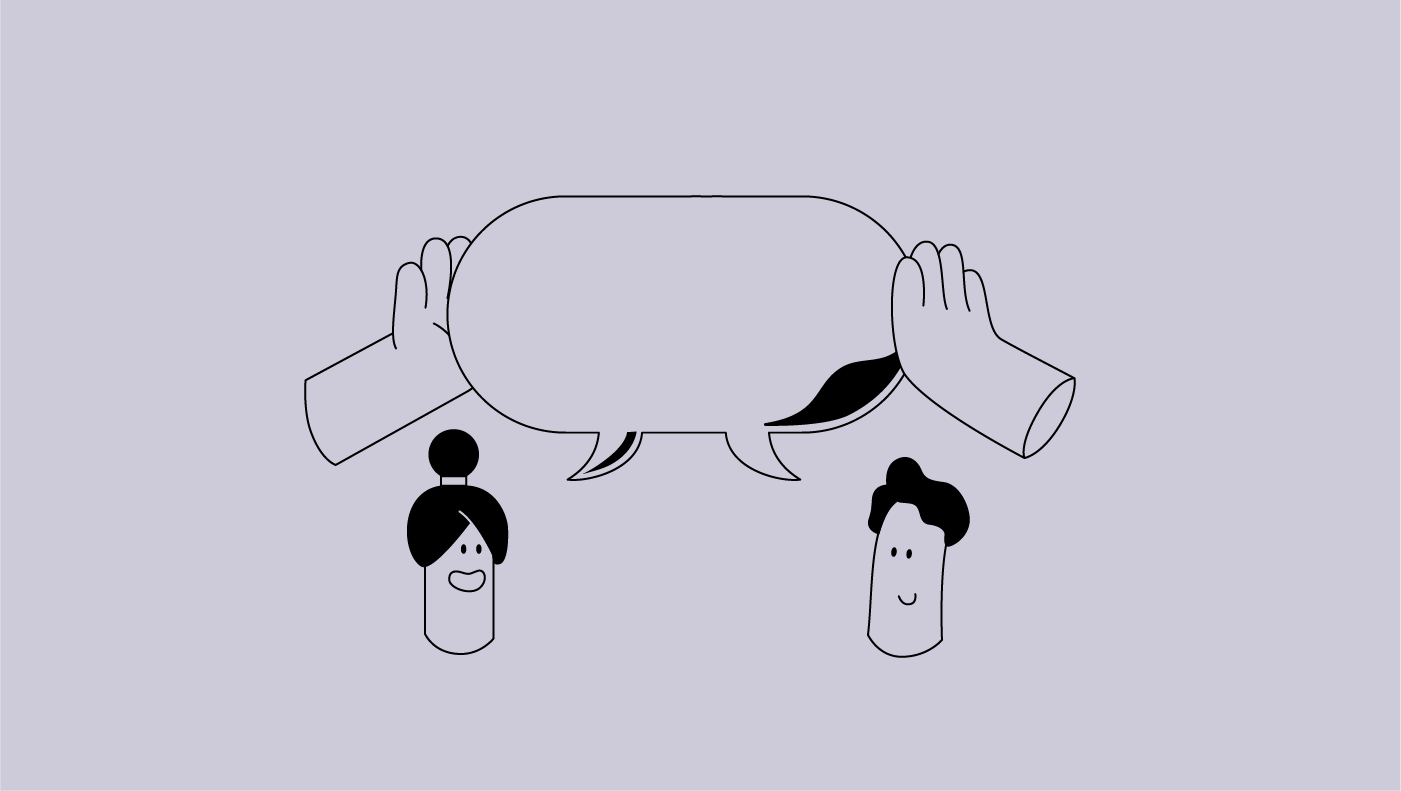 Team Conflicts - Dealing And Solving Them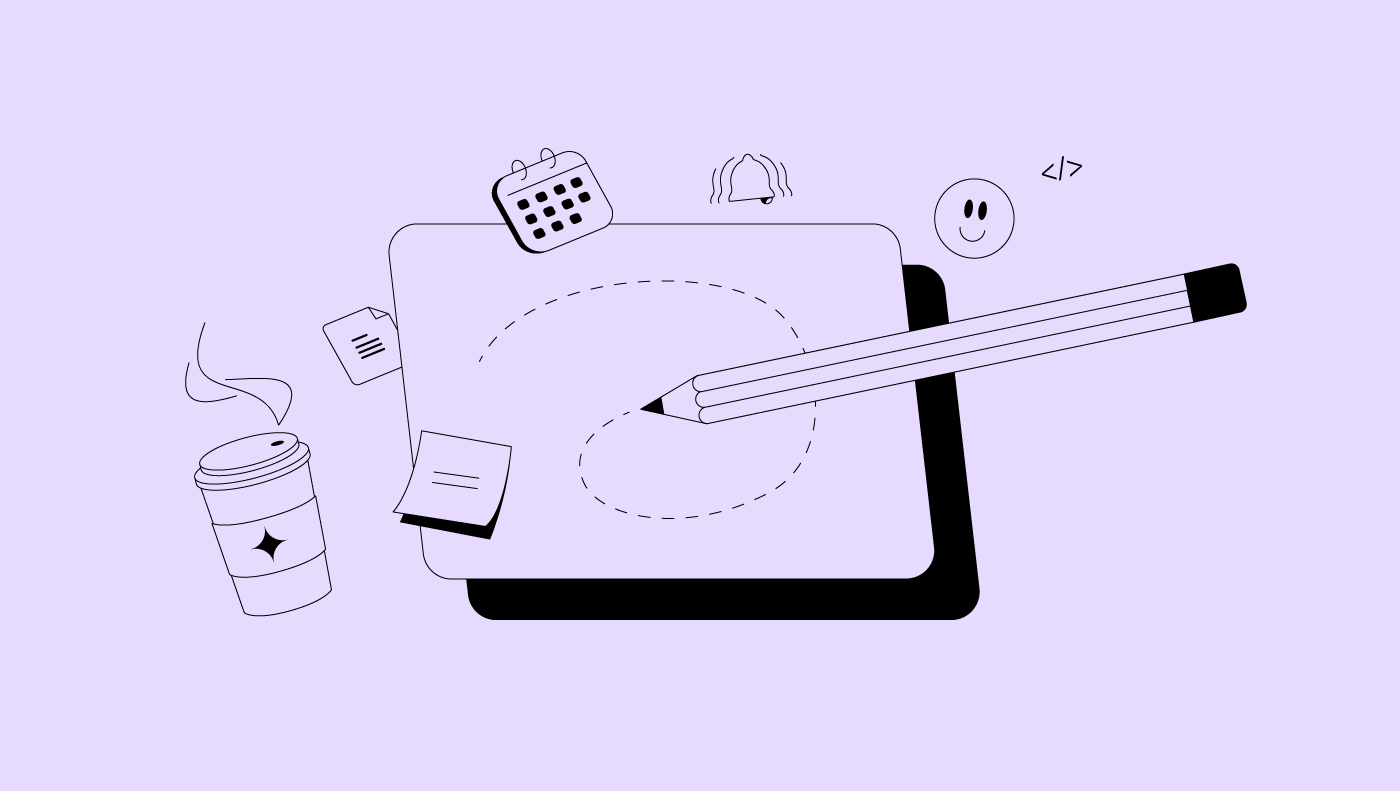 Project Planning - A Practical Guide
Start your free trial.
Enter your email to get 14 days of ActiveCollab absolutely free, without any limitations.
Mark as disposable account.
ActiveCollab Is Using Cookies
By accepting all cookies you are giving us permission to use our tracking technologies to personalize your content and provide you the best possible experience on our website. Essential cookies are always on as we need them to make sure our website is working properly.
Read more about our cookie policy.

Certainty Blog
8 effective risk management techniques for today's challenges.
Table of contents
Bowtie Analysis
Risk Heat Maps
Hierarchy of Controls
Contractual Risk Allocation
Business Impact Analysis
Key Risk Indicators
Risk Workshops
Training and Education Programs
Risk management is the process of identifying, assessing, and mitigating the uncertainties that can affect an organization's ability to achieve its objectives. In today's dynamic and complex environment, risk management is more important than ever. Organizations face a variety of potential risks, such as cyberattacks, natural disasters, regulatory changes, market volatility, and reputational damage. These types of risks can have significant impacts on an organization's performance, reputation, and sustainability.
To effectively manage risks, organizations need to adopt a proactive and systematic approach that covers the entire risk lifecycle.
In this blog post, we will explore some of the most effective risk management techniques that can help organizations navigate today's challenges and opportunities.
1. Risk Identification: Bowtie Analysis
Risk identification is often one of the first risk management techniques implemented by organizations. It involves identifying the potential sources of harm or loss that can affect an organization's objectives. These sources are called hazards. Some examples of hazards are fire, flood, theft, virus, or human error.
Bowtie Analysis is a visual risk identification technique that helps organizations identify hazards, assess their potential threats or consequences, and determine preventive and mitigating measures. A bowtie diagram consists of four elements: a hazard (the source of potential impact), a top event (the loss of control over the hazard), threat scenarios (the causes of the top event), and consequence scenarios (the outcomes of the top event).
The diagram resembles a bowtie, with the top event in the center and the threat scenarios on the left, and the consequence scenarios on the right. The diagram also shows the barriers (the controls or actions) that prevent or reduce the likelihood of threat scenarios or consequence scenarios.
Risk analysis like the Bowtie Analysis helps organizations visualize and understand the causal relationships between hazards, events, scenarios, and barriers. It also helps identify gaps or vulnerabilities in existing controls and prioritize areas for improvement.
2. Risk Assessment and Prioritization: Risk Heat Maps
Risk assessment involves analyzing and evaluating the identified risks based on their impact and likelihood. The impact is the degree of harm or loss that a risk can cause to an organization's objectives. The likelihood is the probability or frequency of a risk occurring. Risk assessment helps organizations determine which risks are more important or critical than others.
Risk Heat Maps are graphical tools that help organizations visualize and prioritize risks based on their impact and likelihood. A risk heat map consists of a matrix with impact on one axis and likelihood on another. Each specific risk is plotted on the matrix according to its impact and likelihood scores. The matrix is divided into different zones (such as low, medium, high, or extreme) that indicate the level of risk.
Risk Heat Maps help organizations allocate resources and focus on critical risks that require immediate attention or action. They also help communicate risks to stakeholders in a clear and concise manner.
3. Risk Mitigation Strategies: Hierarchy of Controls
Risk mitigation is when organizations select and implement appropriate measures to reduce or eliminate the impact or likelihood of risks. These measures are called controls. Some examples of controls are alarms, locks, fire extinguishers, backup systems, or training.
Developed by The National Institute for Occupational Safety and Health (NIOSH) , The Hierarchy of Controls is a framework for risk mitigation that ranks different types of controls according to their effectiveness in reducing or eliminating risks. The framework consists of five levels of controls:
Elimination: The most effective control that removes the hazard or source of risk completely.
Substitution: The second most effective control that replaces the hazard or source of risk with a less hazardous or risky one.
Engineering Controls: The third most effective control that isolates or separates people from the hazard or source of risk through physical means.
Administrative Controls: The fourth most effective control that changes the way people work or behave to reduce exposure to the hazard or source of risk through policies, procedures, training, or supervision.
Personal Protective Equipment (PPE): The least effective control of the five listed that protects people from the hazard or source of risk through wearing appropriate clothing or equipment.
One of the widely-used risk management techniques, Hierarchy of Controls helps organizations select the most effective and feasible control measures for each risk. It also helps avoid relying solely on PPE as a primary means of protection.
4. Risk Transfer and Insurance: Contractual Risk Allocation
Risk management techniques such as risk transfer are another option for implementing into your risk reduction efforts. It is when shifting some or all of the responsibility or liability for a risk to another party takes place. This can be done through contractual agreements or insurance policies. Some examples of risk transfer are outsourcing, subcontracting, leasing, indemnification, or insurance.
Contractual Risk Allocation is a risk control technique for transferring risks to other parties through contractual agreements. It involves using clauses that specify who is responsible for bearing certain risks and liabilities arising from a contract. Some examples of contractual risk allocation clauses are:
Indemnification Clauses: Clauses that require one party to compensate another party for any losses or damages incurred due to a breach of contract or negligence.
Hold-Harmless Agreements: Clauses that require one party to waive any claims or lawsuits against another party for any losses or damages arising from a contract.
Limitation of Liability Provisions: Clauses that limit the amount or type of liability that one party can impose on another party for any losses or damages arising from a contract.
Contractual Risk Allocation helps organizations manage risks by shifting them to other parties who are better able or willing to handle them. It also helps reduce potential disputes and litigation costs.
Insurance is another form of risk transfer. It involves paying a premium to an insurance company in exchange for coverage or compensation in case of a loss or damage caused by a risk. Some examples of insurance are property insurance, liability insurance, business interruption insurance, or cybersecurity insurance.
Insurance helps organizations protect themselves from financial losses and recover from adverse events. It also helps share risks with other parties who face similar risks.
5. Crisis Management and Response Planning: Business Impact Analysis (BIA)
Crisis management and response planning involve preparing for and responding to unexpected or disruptive events that can threaten an organization's objectives, operations, reputation, or stakeholders. These events are called crises. Some examples of crises are fire, flood, earthquake, pandemic, cyberattack, or scandal.
Business Impact Analysis (BIA) is a technique for preparing for and responding to such crises. It involves identifying critical business functions (the activities essential for delivering products or services) and analyzing their dependencies (the resources or inputs required for performing them). It also involves estimating the impact (the loss or disruption) that would result from each function being unavailable for a certain period of time.
BIA helps organizations prioritize critical functions and develop effective response and recovery plans. It also helps identify alternative solutions or contingency plans for maintaining business continuity in case of a crisis.
6. Risk Monitoring and Early Warning Systems: Key Risk Indicators (KRIs)
Successful risk management techniques like risk monitoring use strategies such as early warning systems to assist with your risk-mitigating efforts. They involve tracking and measuring the performance and effectiveness of risk management activities and controls. Additionally, they relate to detecting and reporting any changes or deviations in risk levels or conditions. These changes or deviations are called risk events. Some examples of risk events are new risks, increased risks, decreased risks, realized risks, or missed opportunities.
Key Risk Indicators (KRIs) are metrics that help organizations monitor and track risks in real time. They are derived from data sources that reflect changes in risk levels or conditions. They are also linked to predefined thresholds or targets that trigger alerts or actions when exceeded or breached.
KRIs help organizations identify emerging risks and take proactive measures to mitigate them before they escalate into crises. They also help measure the effectiveness of existing controls and improve risk reporting and communication.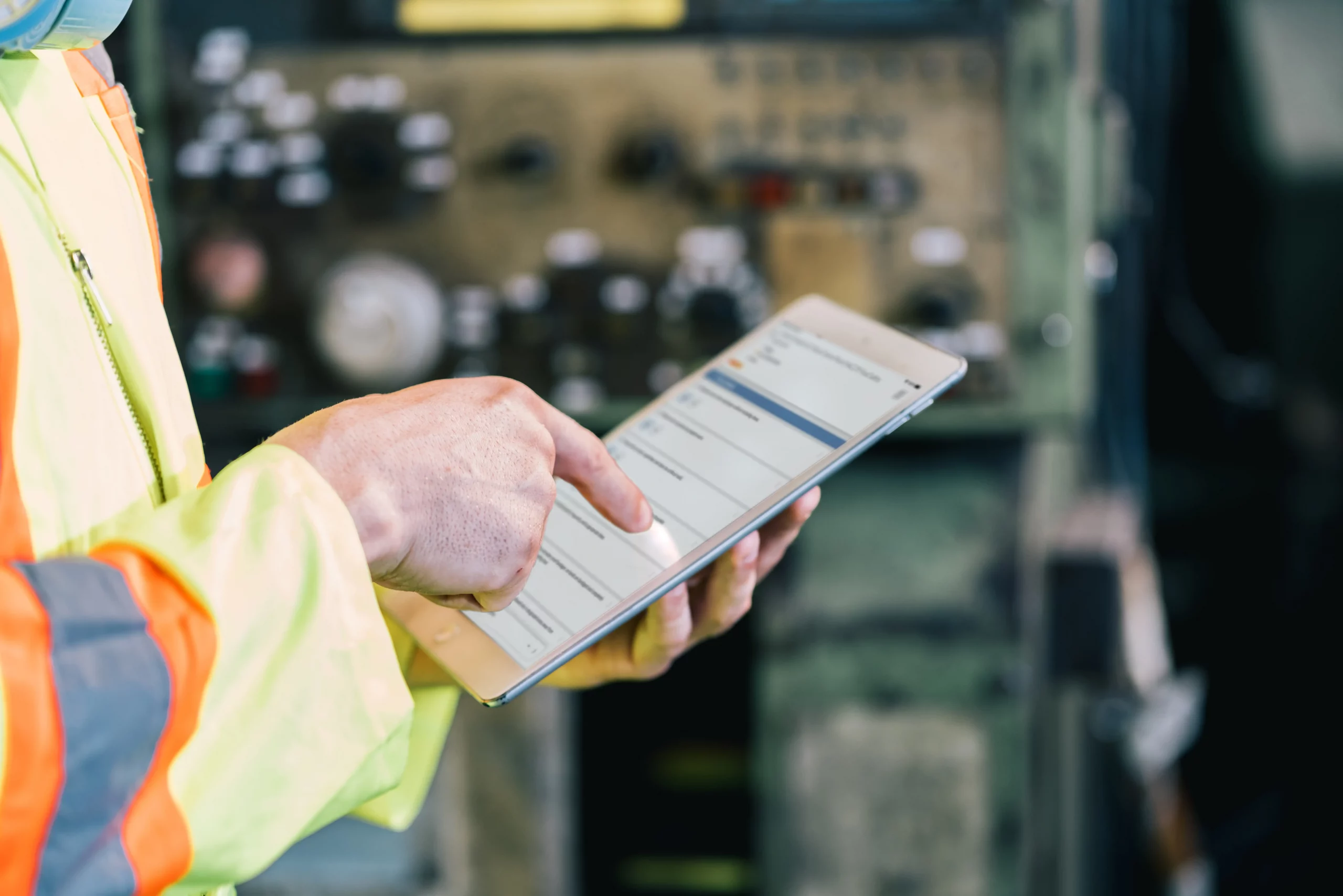 30+ Audit and inspection checklists free for download.
7. risk communication and stakeholder engagement: risk workshops.
Risk communication and stakeholder engagement involve sharing and exchanging information and opinions about risks with relevant parties. These parties are called stakeholders. Some examples of stakeholders are employees, customers, suppliers, investors, regulators, media, or the community.
Risk Workshops are interactive sessions that involve key stakeholders in risk management processes. They facilitate open dialogue, brainstorming, and collective decision-making among participants. They also foster collaboration, trust, and accountability among stakeholders.
Risk Workshops help organizations identify stakeholder expectations, perspectives, concerns, and needs regarding risks. They also help align stakeholder objectives, roles, responsibilities, and actions in risk management.
8. Risk Culture and Awareness: Training and Education Programs
Finally, consider attributing resources in your risk management plan towards focusing on your risk culture and awareness. A crucial aspect of risk management is fostering a positive attitude and behavior toward it among all team members of an organization. Additionally, it's important to improve the knowledge and skills of employees in regard to risk management.
Training and Education Programs are initiatives that aim to enhance the knowledge, skills, attitudes, and behaviors of employees regarding risk management. They include formal courses, workshops, seminars, webinars, e-learning modules, case studies, simulations, games, quizzes, newsletters, posters, videos, podcasts, etc.
Training and Education Programs help employees understand and actively contribute to risk avoidance initiatives. They also help build a risk-aware culture that values transparency, accountability, and learning from risks.
You might also be interested in:
Mastering 8D Problem Solving: A Comprehensive Guide for Businesses
How to Use Force Field Analysis to Manage Change and Improve Performance
Certainty Software is a proven solution for any audit/inspection based performance improvement program in virtually all sectors of the economy from global Fortune 500 multinationals in food manufacturing to leading national companies in the hospitality sector.
Email: [email protected] Tel (Canada): + 1 888 871 0027
Quick Links
Technical Support
Book a Demo
Getting Started
Download the app
Newsletter Signup
Get IGI Global News
Language: English
All Products
Book Chapters
Journal Articles
Video Lessons
Teaching Cases
Recommend to Librarian
Recommend to Colleague
Fair Use Policy
Export Reference
Advances in Logistics, Operations, and Management Science
e-Book Collection
Business and Management e-Book Collection
Government and Law e-Book Collection
Business Knowledge Solutions e-Book Collection
e-Book Collection Select
Problem Solving and Risk Management Methodology: Feedback From Experiences With the Use of Taxonomies
Introduction.
The introduction of new technologies and incursion into new markets presents organizations with relevant challenges and risks that endanger their effectiveness and efficiency. Given this, methodologies aimed at dealing with problems and their risks, to prevent them and hopefully eliminate them, become that much more important. In this sense, it is useful to have scientific rigor methods that help to define actions geared towards valid and reliable results.
The close relationship between a "problem" and a "risk" can be explained as follows: A "problem" is an unwanted event in the present that may negatively impact the course of action, while a "risk" points to a possible problem in the immediate future. In this sense, Figure 1 describes risk management before developing the problem and risk management after the fact. It shows that detected risks can more easily be prevented in the future.
To address these events, two methods are commonly used by organizations: the Failure mode s and effect s analysis (FMEA), and the 8 Disciplines (8'D). The FMEA is characterized by being a simple yet effective procedure for the analysis of potential failures. This process uses a knowledge base to encode and classify the external and internal agents that can cause disruptions and then identifies their probability of occurrence. It also ranks inherent risks in order of importance to find out the priority of the risk and to eliminate or mitigate its impact. After the global review, treatment actions are designed (Qin, Xi & Pedrycz, 2020).
When the problem has already occurred, the 8'D methodology is adopted using a series of eight steps to solve the problem. This methodology allows experts to contextualize the occurrence and provide a temporal solution response to avoid further damage. Afterward, a cause analysis is performed that helps to propose solutions for the problem; then they are implemented and validated. This methodology focuses on identifying the origin of the adverse event based on a root cause analysis (Štofová & Szaryszová, 2017). To maximize poetentialize the two methods, this article proposes a methodological approach as a "feedback" process that capitalizes on an organization's experiences as a knowledge management system based on its members´ expertise. The managed knowledge is composed of the events resolved in the past, also known as training cases. For the reuse of these cases the four stages of Case- Based Reasoning are followed (Schott, Lederer, Eigner. & Bodendorf, 2020). These stages enable organizations to solve a current problem under the reuse of the experience of similar past issues.
Key Terms in this Chapter
Risk : A risk is an event in the present that will become a problem in the future.
Taxonomic Classification : This classification is based on a semantic similarity of events, in which problems or risks can be recognized from their more specific characteristics.
Exploitation of Information : Making available and promoting the use of experiences and knowledge to support the decision-making of the current process.
Problem : It is an event in the future who was at risk in the past.
Semantic Similarity : Is a measure of how similar a pair of concepts are (for example event A and event B). The similarity between A and B is related to aspects they share in common.
Capitalization of Information : Refers to locating, collecting, and storing the relative information of an experience.
Semantic Measurement : Is done by knowing the different or similar characteristics between events.
Treatment of Information : Includes the creation of new knowledge or the updating of previous ones based on the generalization of the incidents recorded.
Complete Chapter List