Marketing Strategy
Five Forces
Business Lists
Competitors
Web Stories
Five Forces Analysis ›
Companies ›
Lego Porter Five Forces Analysis
Lego Porter's Five Forces analysis covers the company's competitive landscape as well as the factors affecting its sector. The analysis focuses on measuring the company's position based on forces like threat of new entrants, threat of substitutes, bargaining power of buyers, bargaining power of suppliers and competitive rivalry. Let us start the Lego Porter Five Forces Analysis:
Quick Glance:
Threat of New Entrants
Threat of Substitutes
Bargaining Power of Customers
Bargaining Power of Suppliers
Competitive Rivalry
Threat of New Entrants:
The threat of new entrants in the Lego Porter Five Forces Analysis can be explained as follows:
For any new entrant to come into this industry and challenge Lego's dominant position, it will have to either set up huge facilities to manufacture at economies of scale or it will have to do it at a cost disadvantage. Both of these options require significant capital. However, the main barrier to entry is the brand that Lego has built for itself. Any new entrant will have to spend a huge amount to market itself the way Lego has done. It will have to set up distribution channels that can match or even surpass those of Lego.
Any toy manufacturer will have to differentiate their product. Even if a large player enters a market by acquiring a smaller company, the brand loyalty that Lego enjoys is still extremely difficult to surpass. Hence one can say that the threat of new entrants is minimal, and this is an extremely weak force.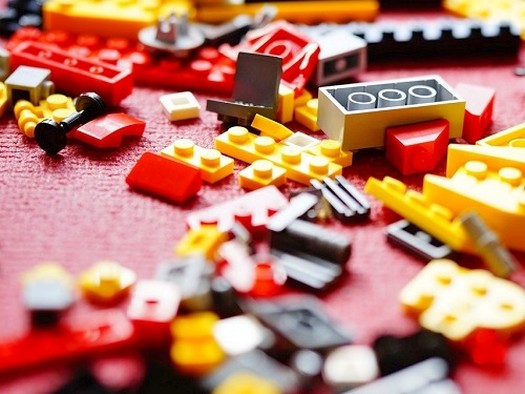 Image: Pixabay
Threat of Substitutes:
Below are the threats of substitute products of Porter's Five Forces analysis of Lego:
With the advent of technology, and the resulting boom in digital apps and games, the toy industry can be said to be in a decline. Since smartphones and personal computers have never been as accessible as they are now, these are the direct substitutes for the entertainment needs that toys used to fulfill.
Then there are the indirect substitutes such as television, books, and outdoor sport which are also fulfilling people's entertainment needs. These indirect substitutes are not much of threat. Hence, Lego has to offer a unique experience for it to remain relevant. The company has come up with excellent marketing strategies which include collaborating with the most beloved comic book characters to release movies and hence generate interest in their products. The company has relied on high product quality and innovation to reduce this threat. Despite all of this, the threat of substitutes looms large over the horizon and the company will definitely see this as a strong force.
Read more about Lego
Lego SWOT Analysis
Lego Marketing Strategy & Mix
Lego PESTLE Analysis
Lego Competitors
Bargaining Power of Customers:
In the Lego Porter Five Forces Analysis the bargaining power of the customers can be explained as:
Since Lego sells most of its products through retail channels, large retailers hold significant bargaining power over Lego. Examples of these retailers are Walmart and Toys R Us. Another threat that can be caused by suppliers is the fear of backward integration. However, since the product is so highly differentiated, this threat is quite low. The demand for Lego products is very high by the standards of the toy industry and hence it can enjoy some ability to price its product at a moderate premium. The individual buyer does not pose any credible threat when it comes to pricing these products. The brand loyalty as well as the unique products that Lego offers make sure that the customers are always interested in the product. Lego has also innovated their offerings and collaborated with various popular media franchises to develop toys that are in demand.
Overall, one can say that the bargaining power of customers is moderately high and hence this force is quite strong.
Bargaining Power of Suppliers:
Following is the bargaining power of suppliers in the Porter's Five Forces analysis of Lego:
The most popular among the vast variety of toys that Lego makes are the building bricks made of plastic. These bricks are made from a type of polymer called acrylonitrile butadiene styrene. This plastic is made from oil. Hence, the bargaining power of suppliers in the case of Lego is directly linked to the oil prices. This is not good news for the company as it has no bargaining power of the price of oil. It is completely at the mercy of the suppliers that determine oil prices which is determined by the OPEC. This organization has often been described as a cartel that manipulated the production of oil and hence can keep oil prices high. Also, since the toy industry as a whole is a very small portion of the overall consumers of oil, there is absolutely no power in this industry to influence oil prices. Hence, unless Lego finds alternate material through which it can manufacture its toys, the bargaining power of supplier will remain high and hence this is a very strong force.
Competitive Rivalry:
The impact of key competitors in the Lego Porter Five Forces Analysis is as follows:
The direct competitors to Lego's offering include toy manufacturers like Bandai Namco, Fisher-Price, Barbie, Mattel, and Hasbro among others. These are highly competitive brands and there is significant rivalry between these since there is no switching cost involved. Lego has been successful in differentiating its offerings from those of the competition. The Lego bricks have managed to achieve cult status among the customers. There are public art installations made entirely of Lego bricks and there are several art exhibitions featuring sculptures made out of Lego bricks. These ensure that there is always a sense of sophistication associated with the brand. Hence, among the competitors in the toy industry, Lego's focus on innovation, quality and marketing effort has allowed it to stand out on a global scale. Lego has ensured a stream of loyal customers, something that its competitors have not been so successful in maintaining.
Hence, we can say that the competitive rivalry is a moderate force.
To conclude, the above Lego Porter Five Forces Analysis highlights the various elements which impact its competitive environment. This understanding helps to evaluate the various external business factors for any company.
This article has been researched & authored by the Content & Research Team . It has been reviewed & published by the MBA Skool Team. The content on MBA Skool has been created for educational & academic purpose only.
Browse analysis of more brands and companies similar to Lego Porter Five Forces Analysis. This section covers many brands and companies.
Continue Reading:
Apple Porter Five Forces Analysis
Samsung Porter Five Forces Analysis
Honda Porter Five Forces Analysis
Nike Porter Five Forces Analysis
More Companies
The names and other brand information used in the Five Forces Analysis section are properties of their respective companies. The companies are not associated with MBA Skool in any way.

What is MBA Skool? About Us
MBA Skool is a Knowledge Resource for Management Students, Aspirants & Professionals.
Business Courses
Operations & SCM
Human Resources
Quizzes & Skills
Management Quizzes
Skills Tests
Quizzes test your expertise in business and Skill tests evaluate your management traits
Related Content
Mercedes Benz Porter Five Forces Analysis
Coca Cola Porter Five Forces Analysis
Toyota Porter Five Forces Analysis
McDonald's Porter Five Forces Analysis
Starbucks Porter Five Forces Analysis
BMW Porter Five Forces Analysis
Walmart Porter Five Forces Analysis
All Business Sections
Business Concepts
SWOT Analysis
Marketing Strategy & Mix
PESTLE Analysis
Five Forces Analysis
Top Brand Lists
Write for Us
Submit Content
Privacy Policy
Contribute Content

A five forces analysis of Lego
Bargaining power of suppliers
Bargaining power of buyers
Threat of substitutes
Threat of new entrants
Intensity of competitive rivalry
Lego is a market-leading toy brand famous worldwide for the interlocking plastic bricks it makes.
Its most important product is the Lego brick, but it also makes theme sets based on various themes like Star Wars and Superheroes, educational products, and digital games.
Ole Kirk Kristiansen founded the Lego Group in 1932. It is a family-owned business and is headed by the founder's grandson Kjeld Kirk Kristiansen.
Lego's name is a derivative of two Danish words, 'leg godt' meaning play well, which is also Lego's ideal.
The company is headquartered in Billund, Denmark.
The company has achieved impressive growth in recent years.
Even during the pandemic, the company has performed well and experienced impressive e-commerce growth throughout the first half of 2020.
Several forces in the toy industry affect the businesses' market position and their competitive strength.
One of the simplest tools used throughout the industry and academic circles for analyzing firms' competitive position and the level of competition in a particular industry is Porter's five forces model.
This analytical model was named after Michael E Porter, who created it.
Harvard Business School.
In a 1979 article titled How Competitive Forces Shape Strategy , published in the Harvard Business Review, Michael E Porter noted regarding this model that the collective strength of these forces ultimately determines the profit potential of any industry; and it can range from intense to mild.
The profit potential grows as these forces weaken.
In each industry, a different force may grow more prominent compared to the others.
Porter offers three examples in his HBR article.
In the ocean-going tankers industry, the buyers are the most important force, whereas, in the tires industry, it is the powerful OEM buyers and tough competitors.
On the other hand, in the steel industry, foreign competitors and substitutes are the most prominent forces.
In Porter's words,
"Every industry has an underlying structure, or a set of fundamental economic and technical characteristics, that gives rise to these competitive forces. The strategist, wanting to position his or her company to cope best with its industry environment or to influence that environment in the company's favor, must learn what makes the environment tick."
Michael E Porter in his HBR article, How Competitive Forces Shape Strategy.
Let us take a look at how these forces work in the toy industry and how Lego can best manage the possible negative impact of these forces.
Bargaining power of suppliers:
The bargaining power of suppliers is higher in the following cases:
It is dominated by a few companies and is more concentrated than the industry it is selling to.
The products the supplier sells is unique or at least differentiated, or if it has built up switching costs.
It is not obliged to contend with other products for sale to the industry.
Itr poses a credible threat of forward integration into the industry's business to which it sells.
The industry is not a significant customer of the suppliers' products or the supplier does not generate a significant revenue from the particular industry.
In the case of Lego, it makes its bricks from a polymer called acrylonitrile butadiene styrene.
However, all the plastic that Lego uses for the production of its toys is derived from oil.
So, the oil manufacturers are the leading suppliers for Lego.
They hold significant bargaining strength since the company cannot bargain for oil prices. Every year Lego produces around 60 billion Lego bricks.
Around three-fourths of its carbon footprint comes from the extraction and refinement of the oil used to produce Lego bricks.
However, the company has still not been able to reduce its dependence on the oil industry because it will take time to develop a biodegradable substitute for oil-based plastics.
Despite these facts, the oil industry does not pose a significant threat of forward integration before Lego.
There are some other factors too that moderate the bargaining power of oil suppliers.
For example, apart from the US and UAE, there are other oil-producing nations too, and the company has several options to switch. Overall, Lego suppliers' bargaining power is moderately high until the company has found a cheaper and renewable substitute to make plastic.
Bargaining power of buyers:
Buyer groups are powerful and hold substantial bargaining strength in the following cases:
Buyer groups can be powerful if they are concentrated and buy in larger volumes. If the fixed costs are high in the industry, the large buyers are particularly a potent force.
Products are standard or undifferentiated or if the buyer poses a threat of backward integration.
If the buyers earn low profits and are highly price sensitive.
In the case of Lego, the larger buyers like Walmart and Toys R US are among the most significant buyers that buy in bulk from the company.
These retail brands purchase from Lego in large volumes and therefore hold significant bargaining strength.
However, none of these poses a credible threat of backward integration.
Apart from that, the individual customers do not hold a significant bargaining strength.
Moreover, the products sold by the Lego group are highly differentiated or unique and therefore it reduces the bargaining power of the buyers.
Lego is a leading player in the Toy industry and also one of its kind.
The products sold by Lego are highly unique and their demand is high.
As a result, the company can charge premium prices.
These strengths of the company help it control the bargaining power of both the buyers and suppliers.
The overall bargaining power of customers is moderately high.
Threat from substitute products:
The threat from substitute products is perhaps the strongest of the five forces in the case of Lego.
The threat of substitutes mainly comes from the products that the rival brands make, and as in the case of Lego, there are still four or five direct competitors apart from smaller and less known brands.
A high level of differentiation and product quality helps the company manage the threat from the substitute products.
Apart from that, marketing also plays an important role in helping the company manage the substitute products' threat.
It is the twenty-first century, and the use of digital technology and digital games and apps has grown in customer groups of all ages, including children, teens, and adults.
Kids in larger numbers are using online resources to play and learn.
While Lego offers an entirely different experience, digital games and apps have also achieved a high level of engagement and customer loyalty, making them tough competitors for the brand.
The company has focused on product quality, marketing, and innovation, to reduce the threat from substitute products, including physical products and online services.
Overall, despite its differentiation and great marketing strategy, the company faces a heavy threat from the substitute products.
Threat from new entrants:
New players in an industry generally bring new capacity, the desire to gain market share, and often substantial resources. Companies that diversify into new markets through acquisitions often leverage their resources to cause a shakeup (Porter, 1979).
However, the seriousness of the threat of entry depends on the barriers to entry present in the industry and the level of reaction from the incumbent players.
If the entry barriers are high and the newcomers can expect sharp retaliation from incumbent players, the threat of entry will remain low. Following are the main barriers to entry into an industry.
Economies of scale: It is a significant barrier since the companies will either need to enter at a large scale or accept a cost disadvantage.
Product differentiation and brand identity: If established players sell highly differentiated products and also enjoy strong brand loyalty, it acts as a significant barrier for the new entrants since they will be required to spend heavily to overcome the level of customer loyalty established players enjoy.
Other significant sources that can act as barriers to entry include capital requirements, cost disadvantages, access to distribution channels, and government policies related to the business.
Patents and copyrights also act as barriers to entry into a particular business.
In the toy industry, capital requirements and government policies do not act as significant barriers to entry for new players.
However, other factors, like product differentiation and economies of scale, may constitute a significant barrier.
Lego is one of the two largest brands in the toy industry, and that places it at a significant advantage compared to any new player that may enter the market through an acquisition or afresh.
Marketing also places Lego at a significant advantage.
Any other brand trying to make an entry and compete with Lego will have to spend heavily to overcome the customer loyalty it enjoys.
It will also be required to differentiate its products significantly to win in the toy industry.
Overall, the threat of new players entering the market and taking away market share from Lego is absolutely minimal.
Intensity of competitive rivalry in the industry:
The intensity of competitive rivalry in the industry is moderately high, and while competition mainly comes from the brick and mortar players, the competition from digital players has also grown.
Lego has several competitors in the market, including Bandai Namco, Fisher-Price, Barbie, Mattel, Hasbro, and others.
However, Lego also enjoys substantial advantages based on its brand image, marketing, market position, and differentiation.
The company has achieved a unique identity in the market.
Apart from that, its focus on innovation has also helped it strengthen its market position and market share globally.
The level of competition grows because of the diversity of players in the industry and the high exit barriers.
Companies have to focus on marketing and brand image to maintain user loyalty apart from innovation and product quality.

Order Status
Testimonials
What Makes Us Different
Lego: The Crisis Harvard Case Solution & Analysis
Home >> Business Case Studies >> Lego: The Crisis

External Environment Analysis
The external environmental analysis for LEGO will include industrial analysis using the Porter's Five Forces that shape strategy for a firm in the industry.
PORTER'S Five Forces
Bargaining Power Of Suppliers
The major supplier of the company is a german company Bayer AG, which provides LEGO with the plastic ABS, which is considered as the main ingredient for LEGO's brick. As ABS is produced from using petroleum and the by-products of it; the company Bayer AG holds the exclusivity for it that means that in this scenario the supplier has the power.
The company can easily shape prices for the raw material provided by the company and any change in oil prices can also result in increased prices that may affect the profit margins of LEGO. Therefore, it is obvious that the supplier's bargaining power is quite high and the supplier can also threat Lego by doing business with Lego's immediate competitor or rival in the industry.
Bargaining Power Of Buyer
Lego is using different retailers as the major distributors of its product that makes these distributors the prime Buyer of Lego's products. The largest buyers include large retail outlets like Wal-mart and Toys"R" Us, who are established players in the industry and have a well-reputed name. These retailers can easily shape and set the retail prices and delivery times as they are directly interacting with the consumer.
Since they have a well-reputed brand name which gives them high power to bargain and can threaten the company by replacing the company with a competitor or can give way to new entrants. Losing the shelf space will be a great loss for the company and indicates that buyers in this industry have high power to bargain.
Threat Of New Entrant
The company has lost its patents long time ago, which made the entry of new entrants in the market quite easy with almost zero barriers to entry. Although the initial cost requires setting the business and establishing as a brand is very high, but piracy is still causing a great damage. The threat of new entrants is getting intense with the passage of time as many small firms in developing countries are taking advantage of the low cost which led them to start manufacturing the replicas of Lego's products.
Although the company has an established brand name and positioning and is well established in the market, but this new threat has caused a great damage to the company in the form of loss in sales and profits. New entrants can also enter the market as direct competitors with new products and innovative strategies, and retailers can also start manufacturing toys in order to eliminate their dependency.
Threat Of Substitute
The major audience for toys are children who use toys as a source of entertainment and joy which can easily be replaced by many things. The substitutes that can be used as a source of entertainment are readily available, whereas, toys are not readily available which increases the threat to some extent.
Competitive Rivalry
The rivalry in the industry is intense due to low switching cost and minimal barriers for consumers to select the best possible alternative. The company is facing direct competition from competitors like Mattel and Hasbro while indirect competition from makers of console games like Sony and Nintendo. One factor that favors the company is pricing that makes the indirect competition less intense, but direct competitors and manufacturing of pirated products makes the threat intense.
Critical Success Factors
A key success factor in a toy industry is a clear brand identity that enables a brand to differentiate itself from competitors in the mind of the consumer. Several factors that are important for a brand to establish a clear identity for itself includes the logo of the brand that generates esthetic branding. Secondly, brand personality is a key factor which defines the brand to the consumer and helps them make an association.
Furthermore, the values a brand delivers is also important. In order to establish a clear brand identity, the most important factor to be considered is competitive positioning that gives the company a clear route ahead. (Clear Brand Identity Is Key For Success In Toy Industry, 2012).......................
This is just a sample partial case solution. Please place the order on the website to order your own originally done case solution.
Related Case Solutions & Analyses:

Hire us for Originally Written Case Solution/ Analysis
Like us and get updates:.
Harvard Case Solutions
Search Case Solutions
Accounting Case Solutions
Auditing Case Studies
Business Case Studies
Economics Case Solutions
Finance Case Studies Analysis
Harvard Case Study Analysis Solutions
Human Resource Cases
Ivey Case Solutions
Management Case Studies
Marketing HBS Case Solutions
Operations Management Case Studies
Supply Chain Management Cases
Taxation Case Studies
More From Business Case Studies
Standard Chartered Private Equity Africa, Value at the Frontier
Lotus Development Corp. in 1994 Supplement
NAPOCOR Privatization: Power in the Philippines
A Note on Trust
Currie Road Construction Limited (B)
Burger King
Angel Investments in Europe and Recent Developments in Crowdfunding
Contact us:

Check Order Status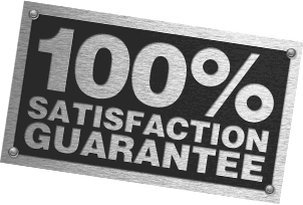 How Does it Work?
Why TheCaseSolutions.com?

Porter's Five Forces of Lego (A): The Crisis Case Study Solution
Home >> Jan W Rivkin >> Lego (A): The Crisis >> Porters Analysis
Porter's 5 Forces of Lego (A): The Crisis Case Analysis
The porter five forces model would help in gaining insights into the Porter's 5 Forces of Lego (A): The Crisis Case Solution market and measure the probability of the success of the options, which has actually been considered by the management of the company for the function of dealing with the emerging issues connected to the minimizing subscription rate of customers.
1. Intensity of rivalry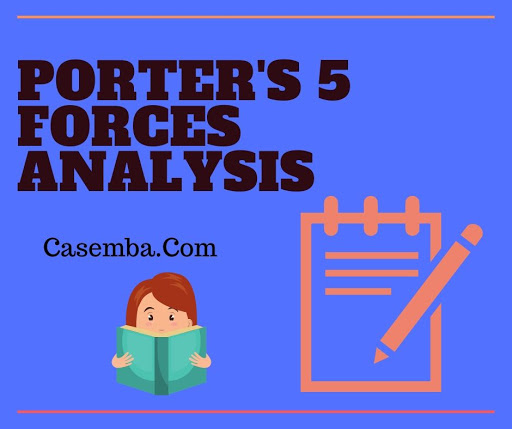 2. Threats of new entrants
There is a high expense of entrance in the media and entrainment market. The show business requires a big capital amount as the companies which are engaged in offering home entertainment service have larger start-up cost, that includes: Legal cost. Marketing expense. Distribution cost. Licensing cost. In contrast, the existing home entertainment company has been extensively working on their targeted sections with the particular expertise, which is why the threat of brand-new entrants is low. Another important aspect is the strength of competitors within the crucial market gamers in the market, due to which the new entrant hesitate while getting in into the market. The innovation and trends in the media industry are progressing on constant basis, which is adjusted by market rivals and Porter's 5 Forces of Lego (A): The Crisis Case Analysis.
3. Threat of substitutes
The danger of alternatives in the market position moderate danger level in media and the home entertainment industry. The customer may likewise engage in other leisure activities and source of information as compared to enjoying media content and online streaming.
4. Bargaining power of buyer
The dynamics of media and entertainment market permits the clients to have high bargaining power. The low cost of switching enables the customers to seek other media service suppliers and cancel their Porter's Five Forces of Lego (A): The Crisis Case Solution membership, for this reason increasing the organisation threat.
5. Bargaining power of suppliers
The bargaining power of supplier is high force in the market. This is since there are few variety of providers who produce entertainment and media based material. Because Porter's 5 Forces of Lego (A): The Crisis Case Solution has been competing versus the traditional distributor of home entertainment and media, it requires to show higher versatility in contract as compared to the traditional businesses. Also, the products is technology based, the reliance of the business are increasing on constant basis. Objectives and Objectives of the Company: In Illinois, United States of America, among the best manufacturer of sensor and competitive organization is Case Solution. The organization is associated with manufacturing of large item range and advancement of activities, networks and processes for being successful amongst the competitive environment of industry providing it a considerable advantage over competitiveness. The company's goals is primarily to be the producer of sensing unit with high quality and extremely personalized company surrounded by the premium market of sensor production in the United States of America. The objective of the organization is to bring decrease in the item rates by increasing the sales system for every single product. Second of all, the organizational management is associated with decision of potential items to use their customer in both long term and short-term suggests. The organizational strength involves the establishment of competitive position within the manufacturing market of sensor in the United States of America on the basis of 5 pillars which includes consumer care, efficiency in operation management, acknowledgment of brand, customizable capabilities and technical development. The company is a leading one and performing as a leader in the sensor market of the United States for their personalized services and systems of sensing unit. Innovation in principles and product designing and provision of services to their consumers are among the competitive strengths of the organization. The organization has actually utilized cross-functional managers who are responsible for change and understanding of the company's strategy for competitiveness whereas, the company's weak point includes the choice making in regard to the products' deletion or retention only on the basis of monetary elements. The measurement of ROIC is not associated with the trade incorporation and issues of consumers.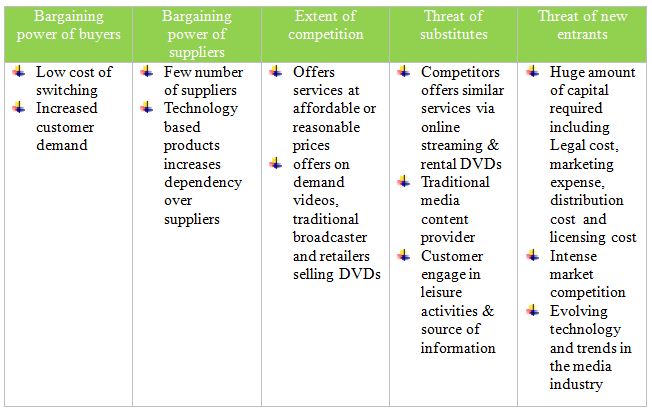 Free Essays
Citation Generator
Lego Porter's Five Forces Analysis Essay
You May Also Find These Documents Helpful
Mattel inc. argumentative analysis.
Furthermore, the illustration on the appendix 1 demonstrates that Mattel Inc., was in the leading position in market share among the members in the European Union in 2011. Followed by Lego which owns a total market share on 8.32 %, which is approximately 1.76 % lesser then Mattel Inc. Additionally, it was only a very short brief for Mattel Inc., to be in this position, as a recent article from September 2014 highlights Legos which has left their competitor, Mattel Inc. behind. With this in mind the success relies mainly on two reasons. Firstly, Lego achieved this position while inventing and launching "The Lego Movie" in February 2014, which became a huge hit. Secondly, in the same year Mattel Inc. experienced a weak sale on their Iconic…
Lego: Building for the Future
• Child searching for a gift sooner or later is going to encounter the world famous LEGO brand • Many of today's parents, each new LEGO experience bring back memories • "I remember my brother had a biscuit tin full of red and white LEGO bricks…….."…
Business & Corporate Strategy Video Games Industry
Nintendo's ability to create innovative game systems leaded to a competitive, technology driven industry. Today, the industry of video games is clearly composed of three main competitors that have exclusive possession on the market with their products:…
Hasbro Strategic Review
Companies that sell a product or a service for the consumer to use in leisure activities compete with Hasbro in the consumer recreation industry. This industry consists of companies involved in the design, manufacturing and marketing of a wide variety of products such as video games, movies, music, sports, and television as well as toys and games. Hasbro competes in a strategic group within the consumer recreation industry that consists of highly competitive companies involved in the design, manufacturing, and marketing of games and toys.…
What Is the Defining Business and Economic Characteristics of the Video Game Console Industry?
① Intensity of competition: the competition in the video game industry is dramatically fierce.There are three largest companies in this industry, which are Nintendo, Sony and Microsoft. Additionally, lots of companies have relatively high level of strength, for example:high technology and meet the social trend, which are able to compete in the market place.…
Lego Presentation
LEGO all started in the workshop of Ole Christiansen, who was a carpenter from Billund, Denmark. He began making wooden toys in 1932 and by 1934 the company LEGO was formed. LEGO expanded to producing plastic toys in 1947. By 1949, the infamous interlocking plastic pieces were crafted. The business of LEGO was ecstatic up until the 21st century. However, with an extreme focus on the interlocking brick concept, the wave of the internet was soon to knock LEGO off their brick reliance. With a high concentration on the LEGO Brick, competition providing other entertainment needs for children from computers and video games to software and robotics, LEGO suffered a large threat to dominance among child entertainment. LEGO witnessed this and acted by introducing various products to keep up with the wave of technology. These new product lines were profitable for the company, however, the brand of LEGO suffered. Confusion among consumers on what LEGO actually was and how to differentiate among their other products was occurring rapidly at the employee and consumer level. LEGO must rebrand the entire company at the local and global level to one main concept in order to take control of their brand. The strategy to implement is known as "Beyond the Brick." This concept is driven by four simple components: Explore, Make & Create, Stories & Action, and Next. The first step is to drive consumers to the idea of play. LEGO's mission statement is to nurture the child in each of us and this is proven highly in the concept. Once children are in the doors and given the opportunity of playing, they then have the ability to build with LEGO bricks. This construction of bricks and opportunity to construct revitalizes the classic and neglected creative side of LEGO. After using hands on work with bricks, children are given the possibilities of being involved in…
How Did The Toy Industry Contributed To The Downfall Of The Lego Group?
The changing nature of the toy industry contributed to the downfall of the LEGO Group. As the consumer trend in the toy industry has shifted towards technology and other substitutes like video games and other online activities have reduced the demand for traditional toys. The toy industry was dominated by a few companies that fought over retail space, reduced prices, and launched new product lines to appeal to more consumers. Furthermore, the increasing power of giant retailers like Wal-Mart and Target reduced LEGO's retail space as LEGO products generated less gross margin and inventory turnover was lower compared to other products. LEGO, the plastic bricks had dominated the construction toy market for decades, but the company struggled to increase sales revenue. After the LEGO Group experienced several years of losses, they hired Jorgen Vig Knudstorp to save the company. The LEGO Group was on the brink of bankruptcy because of the changes in the toy industry, failure to control their increasing costs, did not streamline their operations, and…
LEGO suffered a sharp decline in the 'most admired companies in Denmark' poll. The external image of the company - that which affected the general public's opinion and the desirability of the LEGO Group as a prospective partner and employer suffered due to the fluctuations in sales and profits.…
Case Study Of LEGO
LEGO's business diversification into other product categories to take advantage of the available revenues as well as to enhance its value proposition. However, LEGO's business diversification has resulted them to lose focus on what they were good at and eventually losing millions of dollars every day in the year of 2003.…
LEGO Analysis
Company LEGO is the most successful toy company all over the world. Nevertheless, it also faced a crisis in the early 2000s. In 2003 the company had a big trouble, approximately 30% losses in…
LEGO Case Study
This strategic analysis report has been completed on the Lego group between the years 2004 and 2014, ten years of comprehensive change for the company. Lego started out in humble beginnings in 1932 where only ten employees existed. Children quickly adopted Lego building blocks as a new and innovative way of learning. This lead to a large customer base and product recognition was growing. Lego had a variety of strategic opportunities available to them throughout their growth and maturity periods. Customers would recognise their products as safe and durable, great toys for children to develop learning skills overtime.…
In the recent years Lego is diversifying and competing in boarder market of children's entertainment to increase their growth in other regions, existing competitors such as SEGA and NINTENDO who are already in the market will have the first mover advantage against them. (T)…
Strategic Management and Lego Essay Example
Using SWOT analysis (Appendix A), there are a few factors that are LEGO's strengths. Its brand name, experience in the industry and ability to use innovative technology have allowed them to position themselves as one of the leading forces in the toy-building market, and this gives them a competitive advantage over their competitors (Hasbro, Mattel, MEGA Brands). Being named the 'Toy of the Century (Pisani, 2006)', LEGO has developed itself as a global brand that is well known ubiquitously. However, with the expiry of their plastic brick design patent, sustained competitive advantage is short-lived and this has lowered the barriers of entry for competitors.…
Information Technology Management
popular toys would run out and Lego was unable to ship enough products or manage production of…
Lego Financial Turnaround
Therefore, we recommends LEGO Group to first, bring back LEGO DUPLO concepts and offer to unexplored market by establish strategic partnerships. Second, increase investment in R&D of new product designs and innovations. Third, adopt internal supply chain monitoring system and LEGO retailers' system integrator. As external analysis has suggested increase of retail competition sector in the toy industry and this will have effect on LEGO Group because internal analysis shows that firms have high operational costs and as a result the firm is making no profit. By implementing these recommendations LEGO Group will achieve lower operational cost, establish sustained competitive advantages which will led to higher market shares and customer satisfaction.…
Related Topics
Strategic management
Legoland Windsor

Lego The Crisis Case Porter's Five Forces Analysis
Home >> Harvard >> Lego The Crisis >> Porters Analysis
Lego The Crisis Case Study Solution
Lego The Crisis has actually gotten a number of companies that assisted it in diversity and development of its item's profile. This is the extensive description of the Porter's model of five forces of Lego The Crisis Company, given up Exhibit B.
Competitiveness
Lego The Crisis is one of the top company in this competitive industry with a number of strong rivals like Unilever, Kraft foods and Group DANONE. Lego The Crisis is running well in this race for last 150 years. The competitors of other business with Lego The Crisis is rather high.
Threat of New Entrants
A number of barriers are there for the new entrants to happen in the consumer food market. Just a couple of entrants prosper in this industry as there is a requirement to understand the customer need which requires time while current competitors are well aware and has progressed with the customer loyalty over their products with time. There is low danger of brand-new entrants to Lego The Crisis as it has rather big network of distribution globally dominating with well-reputed image.
Bargaining Power of Suppliers
In the food and drink market, Lego The Crisis owes the biggest share of market requiring greater number of supply chains. This causes it to be a picturesque buyer for the suppliers. Any of the provider has actually never ever revealed any grumble about price and the bargaining power is likewise low. In reaction, Lego The Crisis has actually likewise been worried for its suppliers as it thinks in long-term relations.
Bargaining Power of Buyers
There is high bargaining power of the purchasers due to fantastic competitors. Switching cost is rather low for the customers as many companies sale a number of comparable products. This seems to be an excellent threat for any company. Thus, Lego The Crisis ensures to keep its customers pleased. This has led Lego The Crisis to be among the devoted company in eyes of its buyers.
Threat of Substitutes
There has been a terrific risk of replacements as there are replacements of a few of the Nestlé's items such as boiled water and pasteurized milk. There has actually also been a claim that a few of its items are not safe to use leading to the reduced sale. Therefore, Lego The Crisis started highlighting the health advantages of its items to cope up with the substitutes.
Competitor Analysis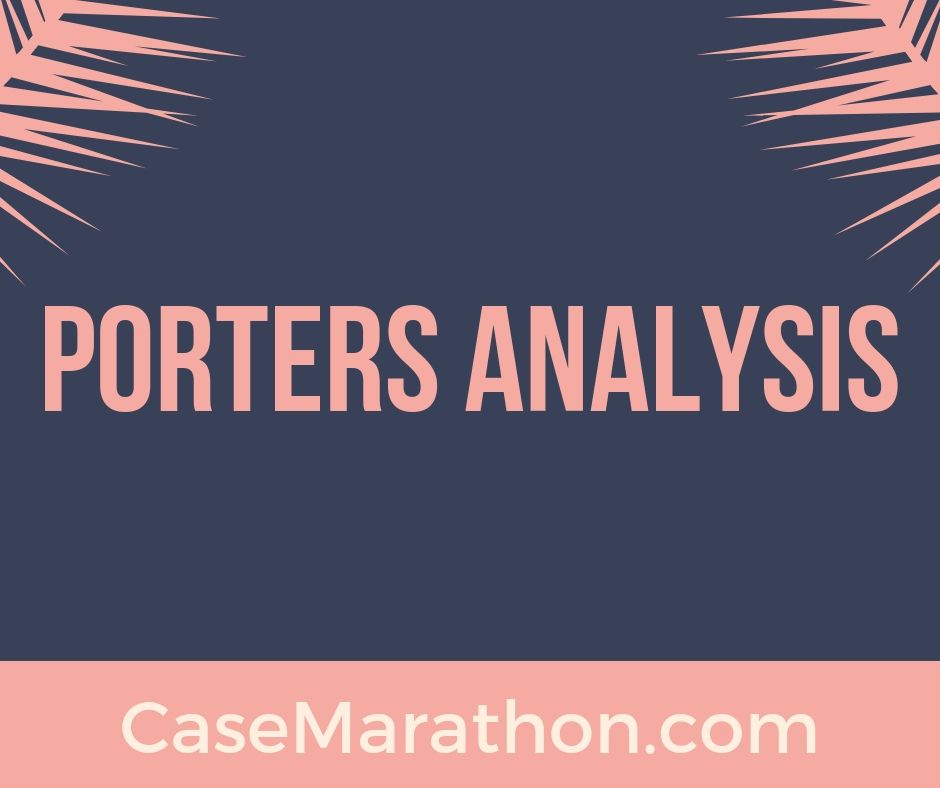 To avoid any plagiarism, we check our completed papers three times — after writing, editing and proofreading — using reliable plagiarism detection software, Turnitin.com. We have strict policies against plagiarism. We only provide customized 100 percent original case studies.
Marketing Process Analysis
Segmentation, targeting, positioning, marketing strategic planning, marketing 5 concepts analysis, swot analysis & matrix, porter five forces analysis, pestel / pest / step analysis, cage distance analysis international marketing analysis leadership, organizational resilience analysis, bcg matrix / growth share matrix analysis, block chain supply chain management, paei management roles, leadership with empathy & compassion, triple bottom line analysis, mckinsey 7s analysis, smart analysis, vuca analysis ai ethics analysis analytics, lego group: building strategy porter five (5) forces analysis & solution/ mba resources.
Lego Group: Building Strategy
Strategy & Execution / MBA Resources
Introduction to Porter Five Forces
Emba pro porter five forces solution for lego group: building strategy case study.
The world famous toymaker, The LEGO Group (LEGO), assembles an internal management team to create a strategic report on LEGO's different product lines and business operations. In recent years, numerous threats had emerged against LEGO in toy industry. The acquisition of Marvel Entertainment by The Walt Disney Company created major implications for valuable toy license agreements. LEGO also recently lost a long legal battle with major competitor MEGA Brands, makers of MEGA Bloks, with a European Union court decision that removed the LEGO brick trademark. Furthermore, new competition is preparing to enter the marketplace from Hasbro, the second-largest toymaker in the world, with the company launching a new rival product line called Kre-O. It is critical for the management team to identify where to expand Lego's product lines and business operations, in order to develop a competitive strategy to continue the organization's recent years of financial success and dominance in the building toy market.
Case Authors : Darren Meister, Paul Bigus
Topic : strategy & execution, related areas : intellectual property, motivating people, productivity, emba pro porter five forces analysis approach for lego group: building strategy.
At EMBA PRO , we provide corporate level professional Marketing Mix and Marketing Strategy solutions. Lego Group: Building Strategy case study is a Harvard Business School (HBR) case study written by Darren Meister, Paul Bigus. The Lego Group: Building Strategy (referred as "Lego Toy" from here on) case study provides evaluation & decision scenario in field of Strategy & Execution. It also touches upon business topics such as - Marketing Mix, Product, Price, Place, Promotion, 4P, Intellectual property, Motivating people, Productivity. Our immersive learning methodology from – case study discussions to simulations tools help MBA and EMBA professionals to - gain new insight, deepen their knowledge of the Strategy & Execution field, company, context, collaborators, competitors, customers, Marketing Mix factors, Products related decisions, pricing strategies and more.
Urgent - 12Hr
100% Plagiarism Free
On Time Delivery | 27x7
PayPal Secure
300 Words / Page
First published in 1979, "How Competitive Forces Shape Strategy" by Michael E. Porter, revolutionized the field of strategy. Popularly known as "Porter's Five Forces" - not only influenced a generation of academic research but also provided a map to rigorously analyze the competitive forces.
Porter Five Forces that Determine Industry Structure
Porter Five Forces model is heavily borrowed from the traditional field of micro economics. The five forces that determine the industry structure of organization in casename case study are -
1. Rivalry among existing players – If competition is intense then it becomes difficult for existing players such as Lego Toy to earn sustainable profits.
2. Bargaining power of buyers of Lego Toy – If the buyers have strong bargaining power then they usually tend to drive price down thus limiting the potential of the Lego Toy to earn sustainable profits.
3. Threat of new entrants - if there is strong threat of new entrants then current players will be willing to earn less profits to reduce the threats.
4. Threat of substitute products and services - If the threat of substitute is high then Lego Toy has to either continuously invest into R&D or it risks losing out to disruptors in the industry.
5. Bargaining power of suppliers of Lego Toy - If suppliers have strong bargaining power then they will extract higher price from the Lego Toy.
Why Porter's five forces analysis is important for casestudyname?
You can use Porter Five Forces model to analyze the competitiveness faced by protagonist in casestudy. Porter five forces analysis of casename case study will help you in understanding and providing solution to – nature & level of competition, and how Lego Toy can cope with competition. Even though from outside various industries seem extremely different but analyzed closely these five forces determines the drivers of profitability in each industry. You can use Porter Five Forces to understand key drivers of profitability of Lego Toy in casename case study.
Porter's 5 Forces, Competitive Forces & Industry Analysis
The core objective of strategists and leaders in an organization is to help the organization to build a sustainable competitive advantage and thwart competitive challenges. Step 1 – Defining relevant industry for Lego Toy in casestudy Step 2 – Identify the competitors and group them based on the segments within the industry Step 3- Assess the Porter Five Forces in relation to the industry and assess which forces are strong and which forces are weak. Step 4 - Determine overall industry structure and test analysis of consistency Step 5 – Analyze recent and future changes in each forces Step 6 – Identify aspects of industry structure based on Porter 5 Forces that might be influenced by competitors and new entrants.
How is Porter's five forces framework used in developing strategies?
To achieve above average profits compare to other industry players in the long run, Lego Toy needs to develop a sustainable competitive advantage. Industry analysis using Porter Five Forces can help Lego Toy in casename case study to map the various forces and identify spaces where Lego Toy can position itself. By doing Industry analysis using Porter Five Forces, Lego Group: Building Strategy can develop four generic competitive strategies.
The four generic competitive strategies that can be pursued in casename case study are -
Cost leadership.
In cost leadership, Lego Group: Building Strategy can set out to become the low cost producer in its industry. How it can become cost leader varies based on the industry forces and structure. In pursuing cost leadership strategy, Lego Toy can assess – (pursuit of economies of scale, proprietary technology, supply chain management options, diversification of suppliers, preferential access to raw materials) and other factors.
Differentiation
Lego Toy can also pursue differentiation strategy based on the industry forces description in casename case study. In a differentiation strategy Lego Toy can seek to be unique in its industry by providing a value proposition that is cherished by buyers. Lego Toy can select one or more attributes that can uniquely position it in the eyes of the customers for a specific needs. The goal is to seek premium price because of differentiation and uniqueness of the offering. Industry analysis using Porter Five Forces can help Lego Toy to avoid spaces that are already over populated by the competitors.
Focus - Cost Focus & Differentiation Focus
The generic strategy of Focus rests on the choice of competitive scope within an industry. Lego Toy can select a segment or group of segment and tailor its strategy to only serve it. Most organization follows one variant of focus strategy in real world.
The Focus Strategy has two variants.
(a) In cost focus a Lego Group: Building Strategy can seek a cost advantage in its choses segment in casecategory. (b) In Differentiation strategy Lego Group: Building Strategy can differentiate itself in a target segment in its industry. Both variants of the focus strategy rest on differences between a Lego Group: Building Strategy 's target segment and other segments in the industry.
5C Marketing Analysis of Lego Group: Building Strategy
4p marketing analysis of lego group: building strategy, porter five forces analysis and solution of lego group: building strategy, porter value chain analysis and solution of lego group: building strategy, case memo & recommendation memo of lego group: building strategy, blue ocean analysis and solution of lego group: building strategy, marketing strategy and analysis lego group: building strategy, vrio /vrin analysis & solution of lego group: building strategy, pestel / step / pest analysis of lego group: building strategy, case study solution of lego group: building strategy, swot analysis and solution of lego group: building strategy, references & further readings.
M. E. Porter , Competitive Strategy(New York: Free Press, 1980) Darren Meister, Paul Bigus (2018) , "Lego Group: Building Strategy Harvard Business Review Case Study. Published by HBR Publications. O. E. Williamson , Markets and Hierarchies(New York: Free Press, 1975)
Kotler & Armstrong (2017) "Principles of Marketing Management Management", Published by Pearson Publications.
Porter Five Forces Analysis & Solution
Developing an International Growth Strategy at New York Fries Porter Five Forces Analysis & Solution
Nestle SA: Nutrition, Health and Wellness Strategy Porter Five Forces Analysis & Solution
Charlie Merrill and the Financial Supermarket Strategy Porter Five Forces Analysis & Solution
Scenario-Based Strategy Maps Porter Five Forces Analysis & Solution
Cisco Systems: New Millennium - New Acquisition Strategy? Porter Five Forces Analysis & Solution
Government Policy and Firm Strategy in the Solar Photovoltaic Industry Porter Five Forces Analysis & Solution
Strategies to Reduce Product Proliferation Porter Five Forces Analysis & Solution
Social Strategy at American Express Porter Five Forces Analysis & Solution
Corporate Strategy, Module Note Porter Five Forces Analysis & Solution
Northern Drilling Inc.: The Mond Nickel Contract Decision - A Tactical Dilemma in a Growth Strategy Porter Five Forces Analysis & Solution
Explore More
Feel free to connect with us if you need business research.
You can download Excel Template of Porter Five Forces Analysis & Solution of Lego Group: Building Strategy