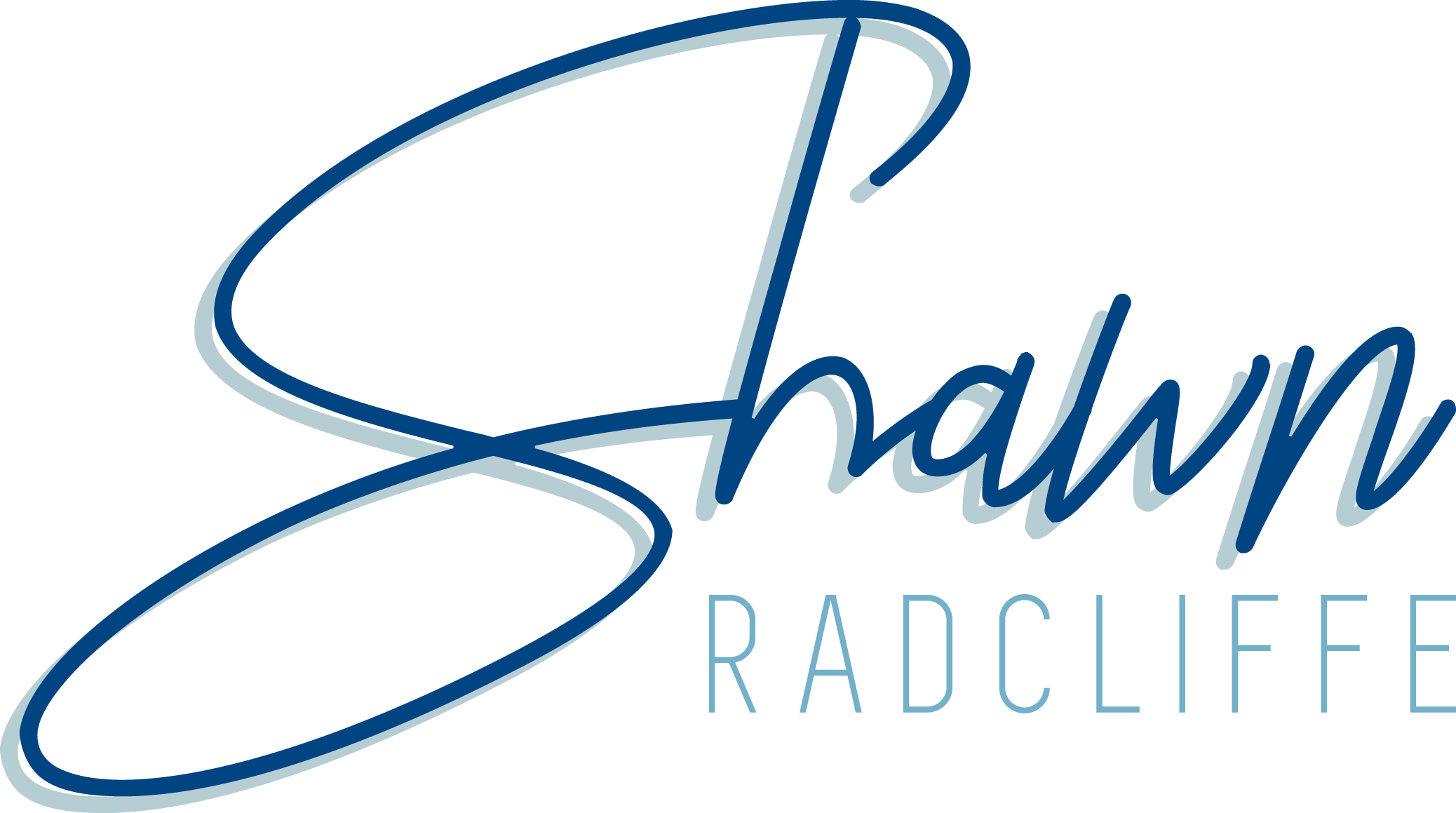 A Step-By-Step Guide to Writing Captivating Health Articles
by Shawn Radcliffe | Jun 30, 2020 | Writing | 1 comment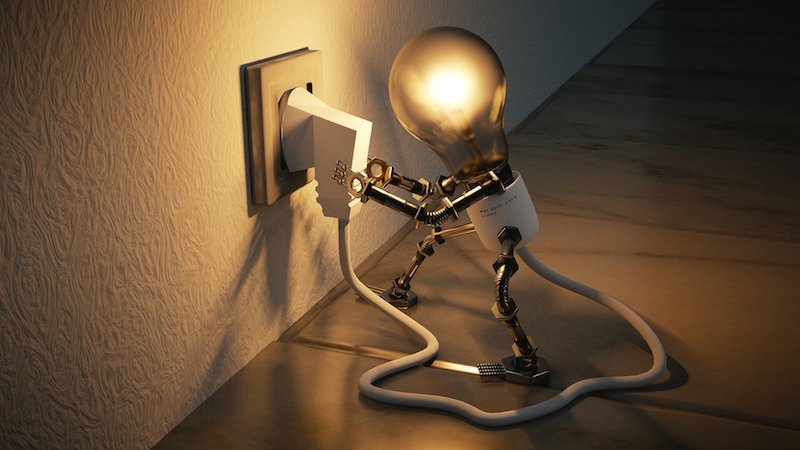 Writing articles about health that are worthy of sharing isn't easy. The information must not only be accurate, but the article should also be interesting enough to capture and hold your readers' attention. While there are a lot of steps that go into creating content, every health article starts with a great idea. Here are concrete steps you can take to develop those ideas more easily.
Writing Articles Starts with a Great Idea
Finding great ideas for health articles takes time. You could rush through this step and write about whatever comes to mind first. But the payoff will be much larger if you find an idea that you really connect with. And chances are, if you care deeply about it, your audience will too.
To come up with ideas, you have only to look around you. Here are three ways to find inspiration:
Follow the research. According to the International Association of Scientific, Technical and Medical Publishers, researchers collectively publish about 2.5 million scientific papers each year. If you write articles about certain health topics, I recommend signing up for email alerts from the journals that you read most often. You can also use Google Scholar to set up alerts for specific topics. Reviewing these regularly can help you keep up-to-date on the research, and also generate ideas for new health articles.
Look for trends. Watch the world around you for interesting trends, such as a rise in uninsured Americans, a spike in coronavirus cases, or a recent drop in cancer-related deaths. These trends may show up as published studies, news reports, posts on social media, or conversations at scientific meetings. Sometimes it requires you to put together information from multiple sources, such as COVID-19 hospitalizations and medical bankruptcy filings.
Listen to people's stories. One of the skills that I've learned as a health and science journalist is listening to other people. And not just when I am interviewing them, but whenever they are talking. This is a great way to learn what health topics people are interested in, what questions they have about what's going on in the world, and most of all, how they are impacted by those events.
Focus Your Idea Before Writing
Once you have an idea for a health article that piques your interest, you need to focus the idea. Otherwise, you risk having the idea wander all over the place. If you are a freelance writer, a lack of focus can turn a great idea into a lousy pitch, which means you'll probably never get to write about it at all. Here are some things to keep in mind when focusing your idea:
Scope. There's a big difference between a topic and an idea. "COVID-19" and "depression" are both topics. But unless you are writing articles for an encyclopedia, they are too broad to work for a health article.
Try focusing your topic to something more specific, such as: "Depression among Americans on the rise during the COVID-19 pandemic." Or even more focused: "Lack of telemedicine support during COVID-19 leaves Americans with depression with nowhere to turn for help."
Format. You might hesitate to decide what shape your story will take until you've started writing it, but format can have a big impact on how you focus your idea. Are you writing a brief news story, an in-depth feature article, or a profile of a researcher studying a specific treatment?
Even if you start with the same topic, you will probably generate different ideas for each of these formats, possibly multiple ones for each.
Audience. Think about the people who will be reading your health article. You may not know exactly who they are, but you probably have a sense of what they're like — general readers, scientists, science nerds, business owners. You can get even more fine-grained than that.
Each of those groups will have different interests and goals for reading your health articles. What questions might they have about the topic? What information are they seeking? What will they do with that information? The answers to these questions can help you focus your idea.
Publication. Likewise, the publication you are writing a health article for also matters. Some publications only want the facts about a new scientific paper. Others are more interested in the scientists who made the discovery. The topic may be the same, but the idea that fits each of those publications could be very different.
Tips for Perfecting Your Idea
Fully developing your idea is essential because it guides all of your research and writing. Imagine what it would be like if you tried to drive across the country without having a clear idea of where you were going. You would definitely get somewhere, but it might take you a long time to reach that destination. And if you are a freelance writer, you are probably already short on time . Here are three tips to help you perfect your idea:
Don't rush the process. Unless you are working on a deadline, let your idea sit for a day or so. This is a good time to come up with related questions, do a little more research, or find ways that it connects to people's lives. You can even try going for a walk and letting your unconscious mind do some of the work for you.
Run it by someone else. If you work with an editor — or even an editorial team — they will help refine your idea. But if you aren't that lucky, try sharing your idea with another writer, your spouse, or your social media followers. Ask them whether your idea is clear and if they have any related questions. Sometimes that will help point you in an even better direction.
Don't fear starting over. Even after doing all of this work to perfect an idea, sometimes it turns out to be not that great. If you run into that, take a step back and see if you can pinpoint the reason for this. Maybe the idea isn't focused enough. Or maybe it's too similar to other health articles that you've read. Try to refocus the idea. But don't force it. If it doesn't feel right, let it go and move on.
Writing articles about health becomes easier the more you do it. As you get better at finding ideas, you might be tempted to dive right in and start writing as soon as inspiration strikes. However, make sure you fully focus your idea before sitting down to write. This will not only save you time researching and writing, but you will find yourself writing articles that really connect with your audience.
Share this post
Leave a Reply Cancel reply
Subscribe to blog via email.
Enter your email address to subscribe to this blog and receive notifications of new posts by email.
Email Address
Recent Posts
How to Find a Non-Clinical Job
Medical career strategies
Transition Toolkit
Physician Success Stories
Wound Care Physician
Job Openings
Medical Writing and Strategy Agencies
Medical Review Companies
Medical Writing Job
Clinical Research Training
Useful Links
Licensing and Programs for International Physicians
Resources For Physicians With Disability
Re-Entry Into Medicine
Tips from your doctor
How to Become a Licensed Physician in the USA
The instruction Manual For Doctors Considering Career Change
very good article, me and my team impressed your data Thanks for sharing
I had follow your article, and it was very helpful & inspirational and I started my blog. Here is the link : https://www.healthykraving.com/5-best-tea-to-boost-your-immune-system/
Thank you for your comment Archana- your article about tea is very nice!
One of the excellent tips you have shared for us. An expert writer is an amateur who didn't stop. I trust myself that a decent writer doesn't actually should be advised anything but to keep at it. Thanks a lot for sharing your article.
A very informational content, Thanks for sharing the amazing content available Medical Equipment on the firstmed
After reading an article that is how I edit my website and try to make my website more detailed and clear. Thank you for the article. I hope that my website will gonna help others get detail for what they want. Thank You!!
Thank you so much for your comment and good luck with your website!
Leave a Reply.
All How To Find A Non Clinical Job Is A Non Clinical Job Right For Me? Medical Entrepreneurs Medical Writing Residents And Medical Students
There is more than one way to be a doctor
Additional income sources for doctors
The path to a non-clinical physician job
Teaching jobs for physicians
Managing your finances as an independent contractor
Is a non-clinical job right for you?
Becoming qualified for a non-clinical job
Other options for healthcare providers
Regulations know-how
   Job search mistakes to avoid
Creating a website
Physician career continuum
Feeling trapped in medicine
Read this before you drop out if residency
Should you take the USMLE if you don't want patient care?
A health writing career
Health article guidelines
How to self publish a book
Burning bridges 
I don't want to be pre-med anymore
Writing a book​
What are your priorities?
Solutions to medical career frustration
Quiz-do you want to leave medicine?
Solutions for physician mothers 
Top 10 signs that you need to find a non-clinical job
I Know a doctor who seems miserable
Career management for the modern physician
7 tips for marketing your book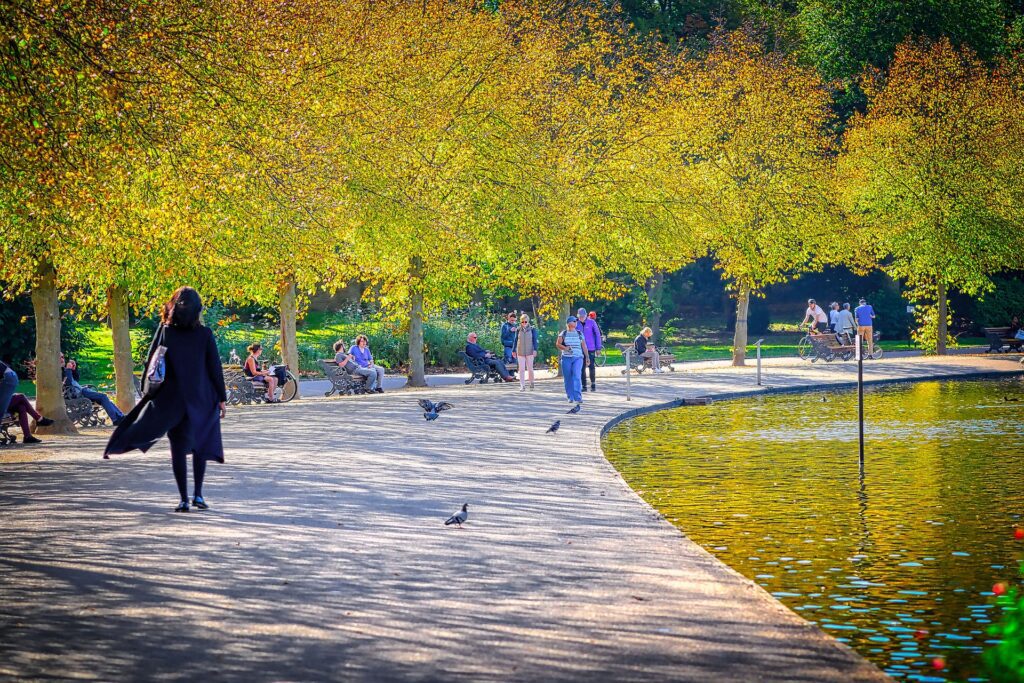 Writing an Article on Health and Wellness? 10 Core Basics to Make it a Super Success
In my 10 plus years' journey as a web writer I penned some self help articles including some in health and wellness niche. Whenever I wrote one, I intensely felt that writing an article on health and wellness was definitely not a piece of cake.
It needed some inputs that you won't perhaps need in other niches. Moreover, you need to follow certain basics and appears to me, bear an extra amount of responsibility.
Given the above, I have tried to create a rule-book of my own that might help new writers in the niche to write effectively and get their articles ranked well beside the main motive of this niche – that of serving the readers passionately.
Opening Image by Albrecht Fietz from Pixabay
Page contents
Health & Wellness Articles Differ From Those of Other Niches
Whatever we are doing in our lives, has the ultimate aim of providing ourselves a pleasant living. And perhaps there is no gainsaying that the most significant part of a happy existence are health and wellness.
This itself reflects the kind of responsibility a health and wellness writer owns in comparison to the writers in many other niches.
Add to that, the amount of in-depth knowledge you need to have and the kind of research you must carry out before attempting an article on health and wellness.
What I mean is if you are a health and fitness content writer, you cannot afford to be generic. You cannot write a good article on health and wellness if you are not in a positive frame of mind and do not have proper resources – books, access to experts, proper visuals and supporting data and stats.
That's why:
Prerequisites for Writing an Article on Health and Wellness
A person with a good network has a better chance of doing well in the field of health writing. You need to have a good network of friends and relatives who you may count on to discuss matters in the field. Plus, good books and subscription to leading websites in the genre could be helpful.
Basically speaking, being an effective health and wellness writer requires access to the following:
Medical professionals
work out & Fitness experts
Motivational speakers
Good hygiene books and magazines
Authority websites for stats and visuals
It's time we got to business:
10 Core Basics to Remember
Here are those simple looking hacks to write a top-notch health and wellness article. Though they look quite rudimentary yet have the power to uplift your writing to a position of repute.
Write on Lesser-known Facts
People love new things. So if everybody is writing about the attempts to find a cure for Covid-19, you may choose to write on the Harvard Medical School's project of 'Ending the pandemic' .
Perhaps you would have understood that writing on new things in this field might mean extensive reading and researching.
Though it's not everybody's cup of tea to write an original article on health and wellness, yet you can always cross-connect data and facts to weave new and different kind of articles in this niche.
Keep the Purpose Foremost in Mind While Writing
This point helps you check yourself from going astray. Health and wellness is a field frequented by fast development almost every day if you do not choose to say 'every hour'.
As you are trying to drive your point home, a large number of side thoughts will start hovering over you. This tip expects you to pay less or no heed to them and stick to your main theme.
For example, let us assume you are writing something on ways to regulate daily sugar level. In course of the article, you need to mention that consuming 'good fats' can help you with your 'diabetic diet'.
What happens if you add an extra paragraph detailing the role of mono and poly saturated fats. This could definitely give your article an extra pro covering but mind that your daily readers could fly away. Better, tell them good fats are contained in olive oil, canola and avocados and move to the next part of the article.
Research Deep, Analyze Thoroughly
You cannot afford to be generic while writing health and wellness articles. This is because your audience is not from 90s. It keeps itself updating every minute, thanks to the www revolution. What used to be a sophisticated piece of information years back, has turned into a commonplace thing today.
Let's assume your audience is educated enough to know that the old myth about lemon being acidic is false and that after metabolism, lemon juice acts alkaline in the body with lots of benefits. So may be, you would do well to move a step further and talk about the improvement in iron absorption caused by a regular consumption of lemon juice. Got it?
Write for the Layman
I just advised you not to be generic. That, however, does not mean you should write in a sophisticated tone.
Most people are in dark about the basic terms in this field. Though an avid reader in hygiene would immediately start arguing over BMI but if you ask to state in clear words "What is wellness?" he might draw a blank.
Always remember that mostly those who do not belong to this discipline, will read your articles. They will pick your article to read out of shear interest. If a non-professional does not understand what you mean, your article is of no avail.
In a nutshell, write easy, write crisp and write clear. Researching deep is your religion, presenting in a convoluted manner is not. Never.
Write With a Positive Frame of Mind
Make them feel good. Pump life in a dying patient. Write something that stirs a patient on death bed to stand up and say, "Let's go, do it." Believe me, when you sit to write an article on health and fitness, and have this in mind, you don't need any other writing hack.
Remember you are writing to improve people's lives. Therefore, you have the kind of responsibility that the writers in other niches hardly have.
If morning hours are the time you're in the best mood, write your 'good health and well-being' article then. Write at some other time if that's what suits you. But create something that makes the world around you better, however miniscule might the result be.
Observe the effect that this immortal quote from Edison has on the reader:
Further, some heart warming pictures or videos may uplift the mood of your reader. Have a look at this:
Use the Specific Terminology
In this field, you might have to refer to or write current medical research articles. In order that your article is read carefully and respectfully by intelligentsia as well as gets ranked well by search engines, you must use the appropriate parlance.
This means, in absence of correct terms and dead accurate vocabulary, an article on health and wellness may not find the due regard it deserves.
These are links to some websites that will acquaint you with medical, fitness and wellness terminology:
The Free Dictionary (Medical)
Wellness Glossary from Wellbeingescapes Website
Fitness Glossary from Sparkpeople Website
Exploit Your Resources Well
Most surely, you have friends, relatives and colleagues in medical and fitness fields. Do you consult with them over the issues you write about?
I ask because such discussions give you a different angle of thought. They provide what books and internet cannot. The intense arguments, emotional burst-outs and hot debates over topics, make you think deeply and brainstorm things.
Moreover, your subject-specific books, subscriptions on various websites and audio-visual resources help you a lot with digging the topics deeper.
Use a Personalized Tone
A person who is intrigued by your headline, might be suffering from a chronic disease, a bad habit or a personal tragedy. She might need sympathy.
The crux is, write in a personalized, healing, candid voice. Let your reader feel your article might bring her a solution. Else, they should get some kind of solace on reading your article.
Start with something like, "I can tell you from my experience…" and see the magic. But be true with your examples and instances – for a cheat writer can bring in crowd only temporarily. He is sure to find himself later, sitting alone in agony.
Use Lots of Examples, Case Studies, Research Findings and Visuals
Where examples and case studies provide stamps of genuineness, graphical representation and visual support provides a quick grasp of the topic you are writing on. You happen to prove your points convincingly.
Write for the Main Representation, Avoid Extremities
This means that if you write for people with rare conditions, for example, MND patients, perhaps you are targeting very few readers. At the same time, if you are touching a new fact on a common subject like 'how to stop hair fall', that probably could bring in a huge number of clicks.
However, that does not stop you from venturing the less-known and mysterious facts in your niche. The important thing to note here is that you often have to do a trade-off between the two points with respect to the interest creation among the readers and commercial viability of your blog.
A Bonus Tip – Pick Topic Ideas From Daily Life Problems
You cannot run out of topics in the health and hygiene genre. If by some chance you are near facing writer's block, think of the most common daily problems and you will find one. As these topics connect to the readers very closely, they make an interesting read.
For example, have a look at this video article:
This Is How Often You Should Really Clean Your Sheets, According to a Pro
You might wonder if that could be an article about health and wellness. But yes. It is. And that too on a website like Health .
Brace Up, Go Write Next Article on Health and Wellness
Lifted your pen already?
Sure. You should.
When you are writing an article on health and wellness, use emotion as your weapon. On the one hand, it fuels your productivity and on the other energizes your article with an attractive force that would bring you a million readers in no time.
Therefore, write as if you are writing to help your ailing father, to rescue your colleague from the jaws of depression or to help your own friend from being ridiculed in the office for his obesity.
Produce the writing that would make your audience shed tears of joy, express firmness of commitment, reciprocate with the desire to change and convey the will to turn back from a bad habit.
#writinginspiration #contentcreators
Health writing by Michelle Traub, MA, RDN
Health Article Writing
The average writer faces a steep learning curve before they even begin to write a health-related piece. The health and wellness arena requires the ability to quickly decipher which information is medically accurate and scientifically sound.
The Dietitian Writer Advantage
Speed, Knowledge & Credibility
As a Dietitian Writer my expertise enables me to approach nutrition or medical topics already knowing the science and understanding the research and consumer concerns behind the issue. In addition, as a Registered Dietitian , my title, and my experience lend credibility to my health writing.
Magazine Health Writing
Prior to ever even querying a magazine, I had contributed over 15 print articles to well-known consumer magazines. In the very competitive arena of health publications, editors actually sought my writing expertise after reading my writing samples . They have continued working with me because I exceed expectations with every article I write. In writing magazine articles I:
Submit clean content well ahead of deadline,
Provide creative hed and dek ideas,
Include expert sources and document all reference details, and
Offer ideas for clever side-bars, graphs and tables.
Because I myself am an avid reader of consumer health magazines, I fully understand what works. I really enjoy writing consumer health articles and that enthusiasm is always evident in my articles.
Online Health Articles
I have written over 100 online health articles, along with health blog posts and health e-newsletters. What sets me apart from many other health writers is my ability to write and design specifically for the web. I provide health articles that are easily integrated into your web content or e-mail campaigns. They can be:
Formatted in HTML including your images, or images sourced according to your specifications,
Search engine optimized (SEO) for the most popular keywords,
Uploaded directly to your server or added via your content management system, or
Posted directly on your blog.
Contact Me to plan a health article for your magazine, website or e-mail newsletter.

Article on Health and Fitness – Long and short articles for students
Table of Contents
Article on Health and Fitness: Health and fitness is the key to a long, active and enjoyable life. It is correctly stated that Health is the actual Wealth that a person can retain. Teachers assign this topic to their students to enhance their knowledge about staying healthy and fit, and create awareness among others as well. It also results in the development of a healthy lifestyle for children.
Fill Out the Form for Expert Academic Guidance!
Please indicate your interest Live Classes Books Test Series Self Learning
Verify OTP Code (required)
I agree to the terms and conditions and privacy policy .
Fill complete details
Target Exam ---
Students need to realize the importance of staying healthy and fit. Also, being the future generation, they can play a vital role in creating awareness and maintaining a stable health regime.
Here we are providing you some useful articles on health and fitness under various categories according to varying words limits. You can choose any of them according to your need:
Article on Health and Fitness
Article on health and fitness 1 (300 words).
Being healthy and fit in simple terms means taking good care of the body. We should remember that a healthy mind resides only in a healthy body. Good health of both mind and body helps one maintain the required energy level to achieve success in life. All of us must strive to achieve wholesome health.
Protecting your body from the intake of harmful substances, doing regular exercises, having proper food and sleep are some of the important instances that define a healthy lifestyle. Aldo being fit allows us to perform our activities without being lethargic, restless or tired.
A healthy and fit person is capable of living the life to the fullest, without any major medical or physical issues. Being healthy is not only related to the physical well-being of a person, it also involves the mental stability or the internal peace of a person.
Generally, a healthy diet consists of taking a proper and healthy food which includes eating green and fresh vegetables, fruits, having milk, eggs, minerals, proteins and vitamins essential for a human's lifestyle. Practicing Yoga including regular exercises in your daily routine also help you maintain your desired fitness, blood sugar and immunity level.
Healthy habits improve your physical appearance, mental stability, ability to perform activities in a better way, which help you lead a stress-free lifestyle, maintaining happy moods, high energy levels, etc. Each individual should take of one's health on a priority; no single day should be skipped for making efforts on maintaining physical and mental fitness. Being happy is directly related to boosting your mental strength and health, so happiness can be considered as the result as well as the part of a healthy and fit lifestyle.
Conclusion: Health is the most important thing that a person should take care of. Leading a healthy lifestyle leads to happiness, success and achievements.
Article on Health and Fitness 2 (500 words)
Health can, generally, be measured on major three parameters: Physical, Psychological and Nutritional. Physical health means the physical appearance of a person; Nutritional health means the presence of essential nutrients in the body to fight diseases with immunity. Psychological health means the ability in a person to maintain patience, calm and composure in all circumstances of life.
Health professionals consider cancer, diabetes and several other mental and physical health issues such as depression, lethargic attitude, etc to deficiencies in fitness and well-being of a person. Unhealthy and unfit lifestyle of a person also results in premature death. Obesity and lack of physical fitness in young generation sets the stage for diabetes, heart disease, and other serious health problems.
Walking, running, cycling, playing, swimming, gardening, skipping, weight-lifting and Yoga are some of the important activities which help us maintain fit and healthy lifestyle. A person who is fit both physically and mentally is strong enough to face the ups and downs of life, and is not affected by drastic changes in the circumstances.
One should also spend time outdoors in the sun, inhaling fresh air and taking part in healthy activities. Staying active makes you stay energetic.
Out of the several components that affect one's health, following are the seven key physical components to ensure the overall good health, fitness and mental well-being:
Cardiovascular/Aerobic Conditioning
Strength Training and Muscular Development
Stretching – Muscles, Ligaments and Tendons
Core Stability – Both physical and mental
Nutrition and Supplementation – Balanced Diet
Mental Rest and Relaxation – Balanced lifestyle
Sleep – Regular sleep
Eating healthy and nutrients rich food, exercising, taking sufficient sleep, avoiding intake of harmful substances are just few simple ways to stay healthy and fit. These are directly related to our mental, physical and emotional health.
Fitness and mental well-being are essential parts of a healthy life. The benefits of an active and healthy lifestyle are undeniable by all means.
Whether you decide to increase your activity levels slightly or develop and participate in a thorough fitness plan, it will pay you off in the long run. Exercise is good for your health of various organs of your body and makes you feel stronger.
Nutrition and fitness are essential for a healthy living. Not only we look and feel good, but by eating the right nutritional food and doing the right amount of exercise, we could also lower the chances of getting some pretty serious life-threatening diseases.
Things to be done for maintaining balanced healthy and fit lifestyle:
Keeping body hydrated – Drink ample water
Washing hands before and after meals – Maintain sanitation
Regular exercise
Intake of nutrients
Regular, sound sleep
Conclusion: Sound health not only means keeping a health body but it also includes a healthy mental condition. Our health depends upon several factors such as food, pollution, regular sleeping habits, fresh air, water, sunlight, and healthy mental condition. Morning walks and physical exercises are very helpful for ensuring the fitness of our mind and body.
Article on Health and Fitness 3 (600 words)
Good health helps a person to live one's life to its fullest potential without being physically or mentally unfit. Unhealthy lifestyle results in deterioration of one's wellbeing. Staying healthy and fit is very important for each generation. Exercising and eating healthy are the best ways to retain your health both physically and mentally.
People, who take their health seriously and are serious about maintaining their fitness, do exercises on a daily basis, eat a healthy diet, and sleep well on time for adequate duration.
Being healthy and fit allows you to stay active and further increases your confidence and concentration power. By staying healthy and fit, one can set an example for others and slowly help others increase their health, nutrition, knowledge, and consumption of sustainably produced foods.
Major reasons that lead to the deterioration of health are as follows:
Daily stress – Students often feel stressed about school work, and exams. Professionals are also prone to stress with regard to their life and work. Such conditions lead to imbalanced mental health.
Depression – Prolonged stress about something leads to depression and becomes a health issue.
Intake of harmful substances like alcohol, preserved foods, etc, adversely affect the physical and mental health and fitness.
Lack of sleep – People tend to work late at night, constantly use their phones, etc and also foregot their destined sleep cycle. As suggested by medical experts, a defined time of sleep is mandatory for each individual. Lack of sleep results in an unfit lifestyle.
Junk foods – Intake of junk foods has replaced the proper nutritional diet that one should consume. Therefore unhealthy food habits directly create unhealthy wellbeing.
Natural phenomena such as pollution, etc also make us unhealthy and unfit. Proper preventive measures must be taken to defend ourselves against adverse natural environment.
Following are the things that lead to maintenance of a healthy and fit person:
Regular Exercise routine – Each individual should focus on a defined time for daily exercise, as it directly affects both mental and physical health of a person.
Balanced nutritional food intake – One should concentrate on each and every thing to eat and drink. Having a balanced diet that includes essential minerals, vitamins and proteins makes a person healthy and fit.
Clean and tidy environment – We should make sure our surroundings clean and fit for us to survive.
Take appropriate amount of sleep. Each individual, as per medical norms, should take at least 8 hours of sleep.
Drink loads of water, as it helps to release toxins and improve one's metabolism.
Maintain hygiene and have proper sanitation.
Have a positive outlook towards life. For mental health, it is the key to stay fit and healthy. Positive thoughts should rule the mind in order to stay happy and maintain the mental and emotional health and fitness.
Staying healthy and fit is not difficult if taken as the foremost priority. By following the above-mentioned simple steps, each one of us can lead a healthy, fit and fruitful life. Maintaining balance of thoughts, nutritional diet, rigorous exercise, Yoga, optimum level of sleep are actually the main contributory factors for our wellbeing and a healthy and fit lifestyle.
Conclusion: We create the conditions that lead to an unhealthy and unfit lifestyle. That's a fact. So, we should develop good habits, and become capable of taking the required measures to lead a healthy and fit lifestyle.
Article on Health and Fitness 4 (800 words)
Health is a dynamic process. It keeps on changing as we change our lifestyle, our eating habits, our sleeping routine, our thoughts, etc. Each day we should work towards maximizing our level of health and wellness to lead long, full, and healthy lives. Our defined aim should be planning our day in a manner that maintains balance of our physical and mental usage. However we can make a huge difference in our lives by staying fit and healthy.
Among the most crucial reasons for decline in health today is the lack of proper amount of vitamins and minerals. Improper intake of vegetables, fruits and dairy products leads to absence of minerals and vitamins in our body. Lack of minerals and vitamins lead to all kinds of diseases as nutrients are essentially required to build and repair the blood, tissues, muscles and also bones.
Good health not only means a state of absence of diseases in the body but a complete physical, mental, social as well as spiritual wellbeing of an individual.
Being healthy means having a healthy brain, flexible movements of body, more energetic, happy moods, peace and patience, etc. Fitness does not only mean your physical wellbeing, it is a combination of physical and mental health of a person.
Stress, anxiety, mood fluctuations also represent unhealthy traits of a person. Health refers to the physical, emotional and psychological well-being of a person.
Every generation should take care of their health and fitness. Since childhood, it is easy to focus on this aspect of life as dietary habits of childhood are difficult to change afterwards. For this we should refrain from overfeeding the children. Some important tips of good eating habits that one should follow are:
Making breakfast the heaviest and dinner the lightest meal of the day.
Eat your salad before you eat the meal.
Don't starve yourself and overeat subsequently.
Fast food and canned food are costly both for your pocket and your heart.
Yellow, orange and green vegetables and fruits add life to your heart.
As your age advances, control your eating and exercise more.
In children, the requirement of sleep is high, around 12-14 hours and a normal adult requires 7-8 hours of sound sleep daily.
Maintaining healthy and fit regime requires simple efforts, a few of which are listed below:
Regular routine of exercise is highly beneficial for our health; it helps us in controlling weight, helps in boosting the immune system, and directly increases our stamina and energy levels. Basic metabolic rate increases if a person exercises. Though these days sparing time for exercise has become difficult for people as this is not being taken on priority, in order to still maintain the balance, each individual should walk or use cycle instead of driving at reasonable distance, use stairs instead of elevators or escalators, walk while on call and compensate the available time with the benefits of exercising.
Yoga is another activity that lays great emphasis on both mental and physical wellbeing of humans. Yoga is an effective method for improving health and acts as a preventive measure against diseases. It reduces stress, anxiety, depression, etc which are the core natural and mental factors that disturb health. Yoga and meditation increase energy, give freshness and infuse confidence in a person.
Eating balanced nutritional diet also directly benefits one's lifestyle. Having appropriate diet does not lead to fat; it leads to a healthy self. Eating fruits and vegetables help people to maintain adequate levels of calorie, reduce the risk of disease, maintain the balance of essential minerals and vitamins, etc.
Hygiene and sanitation are also major factors that affect the health of a person. Sitting at a place that is not properly clean can instantly make a person unwell and lead to various diseases. Good personal hygiene is one of the most effective ways to protect ourselves and others from many illnesses.
Health and fitness is determined by what we eat, how we live our lives, our choice of leisure pursuits and what we do to keep ourselves physically fit. Keeping fit is about how we choose to live our lives as individuals and the levels of fitness we aspire to. Maintain your health and fitness to keep your body look and feel good, but also maintain a level of physical fitness which will enable you to manage and enjoy your daily lifestyle.
Conclusion: The way towards Healthy and Active wellbeing is to focus on making the healthy choice at any given moment, rather than postponing the things that are must to be done in the long term.
Related Information:
World Health Day
Slogans on Health
Paragraph on Health and Fitness
Paragraph on Health is Wealth
Related content

Talk to our academic expert!
Language --- English Hindi Marathi Tamil Telugu Malayalam
Get access to free Mock Test and Master Class
Register to Get Free Mock Test and Study Material
Offer Ends in 5:00
How to write an article for your health blog – Part 1 (Quantity)
Table of Contents
Originally published Sept 2017. Updated with even more awesomeness January 2019.
If you have a health & wellness website, one of the main ways to get found online and build your KLT (know, like, & trust) factor with your audience is with your blog.
It's my favourite marketing tool! (Obviously…)
So, how do you do it?
Today, I'm sharing my process and some awesome shortcuts you can use on how to write an article for your health blog.
This is part 1 and includes the first steps to take if your struggle is quantity of health content – how to actually put together a blog post.
Part 2 is all about health content quality,  for those few epic cornerstone "pillar" articles you will need.
Want to post more often than you do;
Don't know what topics to write about;
Have writer's block & don't know how to start;
Don't know exactly how, or don't love creating your own articles;
Scramble at the last minute to get something out there;
Then this post is for you.
Before I share tips and strategies to help you move past these, I want to tell you that these are super-common struggles of practitioners. Unless you're a writer at heart, outsource this responsibility, or make writing health articles a priority in your business, you're in very good company! (I can be good company too. Promise!)
To take a mini-quiz to see where you can start ramping up your health blog, click here .
Step 1 – Know the objective of your blog
The most common reasons to have a health blog are to:
Build your audience;
Demonstrate your expertise and build your KLT (know, like, trust) factor;
Promote your offerings.
Getting clear on  your vision, mission, and niche  will give you a direction for your blog that guides everything you publish. You need to know who you're trying to attract and how you're going to impress them.
Step 2 – Decide how much time you have
Your approach to writing articles for your health blog will differ based on how much time you have to do it. There are lots of places to get blog posts without writing each one from scratch every week.
If you have 2-8+ hours per week, you can create some pretty freaking awesome content on your own.
If you have less than 60 minutes per week, you still have options.  I put together a page with a few resources for those times when you just don't have time to create something for your blog, vlog, or podcast. #BeenThere
If you needed something, like, yesterday
If you needed something yesterday,  and choosing a topic isn't a huge priority, then download this free supplement tip sheet  and publish it on your blog, like, now:
[convertkit form=5055881]
You can upload it to your site as is. Feel free to customize it however you want to (I reference some Canadian laws in it, so you can remove those if you're not in Canada). You can even publish some of it on your blog while saving the rest to be a free download to build your email list.
NOTE: Personally, since I'm a professional writer, I consistently blog every week. I research and write health articles for a living. I focus on long-form posts and spend a lot of time on each post. For example, this post has taken me almost 6 hours. And my 2,000+ word scientifically-researched  "done for you" health articles for sale here , take me 12+ hours each. (Yep, I actually squint at my screen for hours to *read and decipher* that language I like to call "science-ese!") This is by NO means an expectation or industry standard, it's just to show you that I choose to dedicate many hours per week researching and writing, but you don't have to.
Step 3 – Choose a topic and angle for your article
Choosing a topic is often a sticking point. If you need to publish a blog post and you don't have much time, then skip down to the next subhead "If you have a few minutes."
If you have at least 10 minutes to make a bit more of a strategic decision on your topic, then head to this post that outlines what should be your top 5 priorities when choosing a topic for your next blog post .
If you have a few minutes
If you have a few minutes to choose a topic, but not enough to create an article from scratch, then have a look at the "done for you" health articles I sell here .
(Shameless promotion, because these articles are freaking awesome!)
These "done for you" articles are grouped into 5 categories:
Health Goals
Foods & Diet
Nutrients & Supplements
Personal Fitness
Sleep & Stress
Beauty: Skin, hair, & nails
After you buy them, read them over and customize them  to suit your brand, tone, style and angle. Add a story, client example, recipe or even some swear words if you like (I promise I don't add any f*bombs in these — they're definitely rated PG). Then go ahead and publish them your blog as though you wrote it yourself.
If you have an hour
If you have an hour  you can use one of these  60 health and wellness blog topic ideas . These aren't headlines, but actual ideas that you can use to generate multiple headlines from. You can pick one and create something short and sweet (or long if you have the time). You can even record an audio or video instead of writing out a blog post.
You should totally check out the timeline I included to get it done in 60 minutes.
[convertkit form=5056525]
Want 60+ health & wellness topics you can create in 60 minutes? #health #blog #topics Click To Tweet
Step 4 – Do your research
If you haven't bought a researched done-for-you article and you're writing one yourself, I highly recommend doing research to add credibility and trust, AND stand out in the massive wellness market of people selling random unproven (sometimes illegal) shiz with BS albeit rather "sciency" sounding health claims. The vast majority of health and wellness bloggers are putting out crappy, short, un-researched health content on the internet, so a bit of good quality research goes a loooong way!
Not only that, but doing your research allows you to take a bold stand on hot health & wellness topics. It gives you the confidence to jump into controversial conversations because you have backup citations.
In case you haven't noticed, I'm a total research nerd (even if I didn't wear glasses ?) and I love learning about health topics. If I haven't yet convinced you, here are  3 solid reasons why you should do your research, especially for health blogs.
But please, please DON'T TRY TO FIND RESEARCH TO PROVE YOUR POSITION! It really works the other way around – DO RESEARCH TO FORM (OR UPDATE) YOUR POSITION.
NOTE: I have no shame in admitting that I was totally convinced of a "fact" based on decades-old preliminary research and I promptly updated my position with the newer and better information. Read here about the time that one study completely changed my mind about gut microbes.
I also understand that not everyone loves digging into data and translating "science-ese" into English as much as I do. (It's an ~acquired~ taste.) This is why I created the post " How to research health topics EFFICIENTLY ." You don't need to spend hours and hours finding information (unless you want to…like I do).
Step 5 – Outline your article
The purpose of creating an outline for your health article is to save time and have a clear focus.
The skeptic in me loves to just let the research lead the way.
I found that it actually works.  If I just start writing as I'm going through my references one at a time, my posts take me hours longer than when I've done a preliminary review of the references and outline my article.
By starting with research, the outline of your health article becomes pretty simple – pull out the points you want to share with your audience and make each one of those a subheading. I do this by quickly skimming through the study abstracts.
I often do this right in WordPress (frequently saving it as a draft). Feel free to use MS Word, a Google Doc, or even a paper & pen. However you like to create your outlines is great.
The outline can evolve as you're writing, but having it as a backbone is helpful when you don't have a ton of time.
Step 6 – Draft the damn article already
Once you have an outline, definitely start drafting your post online, not on paper.
This is when I start reading the research I've collected (not just glossing over the abstracts like I did for the outline). As I go through each study (often reading out loud as I'm squinting at my screen and repeating run-on sentences over and over until the people around me feel like they're trapped in an echo chamber with multi-syllabic words that kinda maybe seem like they *might* be English – or Latin – and I really start to understand the scientific concepts) I pull out excerpts and points that relate to each subheading in my outline.
Of course, if you chose to reference credible websites that have already done this work and are written in English, you can save yourself hours. 🙂
The objective at this stage is to create a rough draft of your article. Not to edit. Just to put concepts down on the screen. Save the critique of your spelling and grammar, and try to get some text down under each subheading and add more subheadings if you come across something you missed when skimming through your references.
Don't worry too much about your introduction and conclusion – focus on the body of the article first.
This step is finished once you have a draft of the whole health article.
PRO TIP: Sometimes my draft starts taking a long time or is very long. This is when I decide to break a post up into two posts (e.g. part 1 & part 2 is next week).
Step 7 – Edit that article
After you have the first draft, now you can finally read through it with a critical eye. Look out for spelling, grammar, and punctuation. Check if the information has a logical and smooth flow. And "nit-pick" it to see if you used consistent terminology throughout (e.g. "done for you" vs done-for-you, etc.).
Now is the time to create (or review) the introduction and conclusion.
Then brainstorm headline/title ideas. How can you capture the essence of the article in an interesting sentence?
Headlines are super-important!
They're your first shot at getting readers. The headline can make or break the traffic on your article. If you need some help, I compiled links to a few resources to help you with your health article headlines here.
PRO TIP: If you're SEO-optimizing your post because you did keyword research (which I cover in  part 2 of this post), then you want to make sure that your keyword is in your headline and introduction.
Step 8 – Make it look easy to read (and maybe a bit pretty)
Now look to see if each subheading has about the same amount of text. Is your header formatted to be H1 and sub-headings H2? Is the post a good length?
Do you have at least one good image for the post? If you want tips on finding and using images for your health blog, here's some image advice.
PRO TIP: If you started typing into a blog post template or cloned your previous post (i.e. you didn't start with a blank post), make sure you don't forget to:
Create your new image and set it as "featured";
Edit your keyword, meta description, and tags;
Create your "Clicks to tweet";
Have your social media headlines/images set (if you use a plugin for that).
NOTE: I *may* have forgotten a few of these points before, and published with the previous week's image and/or social media headlines. #Oops
At this point, I'd also check the SEO score, but I'll talk about that in part 2 .
Step 9 – Publish your article
If possible, save the final check for the next morning. You will be able to easily find missed details with a fresh mind.
Now, hit that "Publish" button so it's live on the internet.
(Don't worry – you can always go back and fix things! If hitting "Publish" is holding you back, check out this awesome expert advice on building blogging confidence. )
…But it doesn't end there!
Step 10 – Promote that puppy
Don't forget that your brilliant new post is not going to go far if you don't promote it!
Let that sink in.
If you don't promote it, they will NOT come!
Link to it across social media.
If it's evergreen content, schedule it to be shared again (and again) in the future.
Add the intro and link to the post in your email newsletter.
Post the link in FB groups on "promo" days.
Create a full promotion strategy for your awesome new post !
Get the word out that you have valuable expertise that the world needs to know about.
This is the first part in a blog series based on my How to ramp up my health blog  quiz. It's about getting over the first hurdle – QUANTITY.
Having regular and consistent content for your blog is the best way to build your audience, demonstrate your expertise, and promote your offerings.
This article covered:
When you have no time: Download my free supplement guide (use as is or customize);
When you have less than an hour: Purchase a done-for-you health article  (use as is or customize);
When you have an hour or so: Create something quickly from scratch;
When you have time to rock out something great: Do research, outlining, writing, editing, formatting, and publishing.
It's up to you. Consider the amount of time you want to dedicate to it, what your audience wants, and the way you are using your blog to build your KLT factor (know, like, trust).
These strategies for improving the quantity of your blog posts are going to be OK for most of them. However, you will need at least a few epic (longer-form, more thoroughly researched, SEO-optimized) cornerstone articles ( quality ). This is what I talk about in part 2.
Signing off and toasting: To having regular consistent articles for your health blog.
Over to you.
What do you think? Do you struggle with time to create health articles? Do you consistently publish enough of them? Did I miss any other great tips and strategies that help you? Have you used any of these strategies? Are you going to try them?
I'd love to know (in the comments below)!
[convertkit form=5126407]
[convertkit form=5069453]
Save time and build your authority with consistent trustworthy health content!
Let me do the research and writing for you so you can spend your time working with your clients., featured products for your credible health blog:.
2021 Aug Longevity diet
Pre-written mini-article to customize and share
Click here for preview
2021 Jul Plant-based farts
Sustainable food article
3,494 words in 3 parts – 28 references
PREMIUM DFY health article on sustainable food – $117.00
PREMIUM DFY health article on sustainable food, plus content marketing kit – $127.00
These articles are trust-building because they're expertly researched (I read the studies!), written and edited. Just download, customize , and publish as your own.
NOTE: I cap the sale of each one to a maximum of 73, so every single practitioner with a blog will NOT have these articles!
Want a different topic?
Click here to see all of the "done for you" health articles you can choose from.
I'm Leesa Klich, MSc., R.H.N.
Health writer – blogging expert – research nerd..
I help health and wellness professionals build their authority with scientific health content. They want to stand out in the crowded, often unqualified, market of entrepreneurs. I help them establish trust with their audiences, add credibility to their services, and save them a ton of time so they don't have to do the research or writing themselves. To work with me, click here.
Awesome and very informative blog post. A lot of good tips that I can implement right away. Thank you for sharing.
You are welcome Dagmara. I'm so glad it's helpful. 🙂
Love this, so many great tips here!
Thanks Jenni!
Leave a Reply Cancel reply
Your email address will not be published. Required fields are marked *
Notify me of follow-up comments by email.
Notify me of new posts by email.
Blog Categories
Health Content Creation
Content Strategy & Planning
Health Research & Credibility
Leesa's Thoughts
Get inspired with my FREE 60+ Health Blog Post Ideas List : Detailed suggestions for fast results, straight to your inbox!
"The Ultimate Health Blogging Checklist" Free Resource Discover the best kept secrets every wellness pro needs to know to have a profitable blog
Academia.edu no longer supports Internet Explorer.
To browse Academia.edu and the wider internet faster and more securely, please take a few seconds to upgrade your browser .
Enter the email address you signed up with and we'll email you a reset link.
Step by step article writing: A practical guide for the health care professionals.
by Mohsen Rezaeian
Free Related PDFs
Siti Setiati , Kuntjoro Harimurti
2007, Acta Med Indones
Sallie Newell
2000, School of Education Papers
Denis Saunders
XXX xsdasdasd D S A D S A D A dsadad dsadasdswql
2014, JOURNAL OF CLINICAL AND DIAGNOSTIC RESEARCH
2021, How to Practice Academic Medicine and Publish from Developing Countries?
Medical journals help physicians to upgrade their knowledge. Beside education, they also contain news and views about the profession and provide a forum for doctors to debate other issues. Journals are an amalgamation of clinical medicine, basic science and popular journalism and can be divided into two major categories based on the content they publish:
Gwansuk Kang
Kosin Medical Journal
Excellent research in the fields of medicine and medical science can advance the field and contribute to human health improvement. In this aspect, research is important. However, if researchers do not publish their research, their efforts cannot benefit anyone. To make a difference, researchers must disseminate their results and communicate their opinions. One way to do this is by publishing their research. Therefore, academic writing is an essential skill for researchers. However, preparing a manuscript is not an easy task, and it is difficult to write well. Following a structure may be helpful for researchers. For example, the standard structure of medical and medical science articles includes the following sections: introduction, methods, results, and discussion (IMRAD). The purpose of this review is to present an introduction for researchers, especially novices, on how to write an original article in the field of medicine and medical science. Therefore, we discuss how to prepare...
Chhavi Sawhney
2016, Indian Journal of Anaesthesia
Ahmed OUARET
magendira mani vinayagam
FREE RELATED PAPERS
Jonothan Earnshaw
2012, Surgery (Oxford)
sara cervai
2009, Journal of Workplace Learning
Jeremy Friedman
2006, Paediatrics & Child Health
Nancy Dixon
2001, International Journal for Quality in Health Care
Mary Kurien
1999, Indian journal of otolaryngology and head and neck surgery : official publication of the Association of Otolaryngologists of India
Namdev Suryawanshi
2016, Journal of Krishna Institute of Medical Sciences University
Communication in science is as important as the research work. The process of research is incomplete till it is published in a good quality journal. To make aware the researchers about different types of journals publishing health research and their quality, an attempt has been made to throw light on what are the most suitable journals for publication of the research work?, which are acceptable to the apex bodies regulating health sciences; Education especially for researchers from developing countries like India.
Bärbel Tress
2014, Pacific Conservation Biology
In this paper, we present a step-by-step guide on how to write a paper for successful publication in a peer-reviewed journal. We propose a ten-step approach to the entire process of paper writing from preparation, manuscript writing, and submission to the stages of peer-review and revision. The steps include defining paper objectives, authorship, journal selection, writing routines, requirements of manuscript sections, editing and proof-reading as well as how to communicate successfully in submission and review.
Kerstin A. Stenius
Dhiraj B Nikumbh
2022, IP Archives of Cytology and Histopathology Research
Aakansha Tyagi
34-36Journal articles have a great impact on the scientific community and are important for career progression; the art and science of drafting and getting articles published is an essential skill
Hung Nguyen Manh
1. Background Every researcher has been face to face with a blank page at some stage of their career, wondering where to start and what to write first. Describing one's research work in a format that is comprehensible to others, and acceptable for publication is no easy task. When you invest a lot of time, energy and often money in your research, you become intimately and emotionally involved. Naturally, you are convinced of the value of your research, and of its importance for the scientific community. However, the subjectivity that goes hand in hand with deep involvement can make it difficult to take a step back, and think clearly about how best to present the research in a clear and understandable fashion, so that others-likely, non experts in your field-can also appreciate the interest of your findings. Even today, the old adage ''publish or perish'' remains valid. Many young researchers find themselves under pressure to produce scientific publications, in order to enhance their career prospects, or to substantiate requests for funding, or to justify previous funding allocations, or as a requirement for university qualifications such as a Masters degree or doctoral thesis. Yet, often, young doctors do not have much training, if any, in the art of writing a scientific article. For clinicians, in particular, the clinical workload can be such that research and scientific writing are seen to be secondary activities that are not an immediate priority, and to which only small amounts of time can be devoted on an irregular basis. However, the competition is already quite fierce amongst all the good quality papers that are submitted to journals, and it is therefore of paramount importance to get the basics right, in order for your paper to have a chance of succeeding. Don't you think that your work deserves to be judged on its scientific merit, rather than be rejected for poor quality writing and messy and confusing presentation of the data? With this in mind, we present here a step-by-step guide to writing a scientific article, which is not specific to the discipline of geriatrics/gerontology, but rather, may be applied to the vast majority of medical disciplines. We will start by outlining the main sections of the article, and will then describe in greater detail the main elements that should feature in each section. Finally, we will also give a few pointers for the abstract and the title of the article. This guide aims to help young researchers with little experience of writing to create a good quality first draft of their work, which can then be circulated to their co-authors and senior mentors for further refinement, with the ultimate aim of achieving publication in a scientific journal. It is undoubtedly not exhaustive, and many excellent resources can be found in the existing literature [1-7] and online [8]. Many young researchers find it extremely difficult to write scientific articles, and few receive specific training in the art of presenting their research work in written format. Yet, publication is often vital for career advancement, to obtain funding, to obtain academic qualifications, or for all these reasons. We describe here the basic steps to follow in writing a scientific article. We outline the main sections that an average article should contain; the elements that should appear in these sections, and some pointers for making the overall result attractive and acceptable for publication. ß
DR.SHACHEENDRAN V
Vinod Shidham
Most of the scientific work presented as abstracts (platforms and posters) at various conferences have the potential to be published as articles in peer-reviewed journals. This DIY (Do It Yourself) article on how to achieve that goal is an extension of the symposium presented at the 36th European Congress of Cytology, Istanbul, Turkey (presentation available on net at http://alturl.com/q6bfp). The criteria for manuscript authorship should be based on the ICMJE (International Committee of Medical Journal Editors) Uniform Requirements for Manuscripts. The next step is to choose the appropriate journal to submit the manuscript and review the 'Instructions to the authors' for that journal. Although initially it may appear to be an insurmountable task, diligent organizational discipline with a little patience and perseverance with input from mentors should lead to the preparation of a nearly perfect publishable manuscript even by a novice. Ultimately, the published article is a...
Kurt Albertine
Johanna Witzell
2015, Proceedings of International Workshop on Forest Science Publishing, Helsinki, Finland, 15-16 October 2015
jay shubrook
2014, Journal of Anesthesia & Critical Care: Open Access
Anithamol Babu
2019, IJRSS
The importance of academic publication is increasing day by day. As per the UGC norms for the recruitment of Associate and assistant professor, it is mandatory to publish 7 and 10 research papers (respectively) are required to be published in UGC (CARE), or peer reviewed
Revista Científica Arbitrada de la Fundación MenteClara (Open Access) , Oscar R. Gómez
2018, Revista Científica Arbitrada de la Fundación MenteClara
This article aims at helping authors who wish to submit their work to our journal to produce a piece of work written according to our methodological and editorial standards to ensure greater possibilities of being accepted by external evaluators and our journal's editorial committee.
Anaesthesia, Pain & Intensive Care , Logan Danielson
2018, ANAESTHESIA, PAIN & INTENSIVE CARE
SUMMARY In this article, the last of the "Fundamentals of clinical research" series, we will discuss how to prepare and publish an original research article. We will cover how to: write scientifically, design a manuscript, display research results, select a journal for publication, and find greater success in the peer review process. In the process of reviewing these topics, we will be finishing our stepwise framework for conducting and publishing research. The depth of these topics has been curated to provide the reader with the general idea, clear up popular misconceptions and elucidate how the reader might deepen their knowledge. Key words: Clinical Research; Research writing; Evidence-based Medicine
Kuat Oshakbayev
BACKGROUND: The authors aim to publish the results of their studies in peer-reviewed targeted international journals with a high impact-factor as possible, but they are also exposing to "predatory" publishers. AIM: The aim of the study was to offer some advices for authors to help to identify relevant medical journals, avoid "predatory" journals and publishers, use intermediary services, know a journal policy, and expectations of good journal editor(s). RECOMMENDATIONS: During the publication process authors should find suitable journals, assume a risk to encounter "predatory" or "hijacked" journals, know the advantages and disadvantages of using intermediary publishing services, understand expectations of editor(s), and make payment for article processing. CONCLUSIONS: The advices can help many researchers to publish their papers in relevant journals with cited indexes, and avoid many problems within the publication process. Edited by: Mirko Spiroski Citation: Oshakbayev K, Bedelba...
Pamela Fried
2001, Journal of Thoracic and Cardiovascular Surgery
Hector Esquivias , Rodrigo Marín-Navarrete
The scientific publication in journals with an impact factor is a challenge that researchers face, in this editorial on Salud Mental, the basic recommendations for a successful publication are offered in a concise and punctual manner.
Hugh McLaughlin
Journal of Social Work Education
2010, Bioelectromagnetics
John Albarran , J. Scholes
2005, Nursing in Critical Care
Mounir Errami
Siddique MNA
Prepare your articles scientifically so that it become accepted and published in impact factor journals.
Taco Brandsen
2021, Voluntas
Terry Hanley , Edith Maria Steffen
1980, Gifted Child Quarterly
pramod chaitanya
Elizabeth Boyd
2006, The Medical Journal of Australia
Payam BEHZADI
Biologia Futura
Scientific writing is an important skill in both academia and clinical practice. The skills for writing a strong scientific paper are necessary for researchers (comprising academic staff and health-care professionals). The process of a scientific research will be completed by reporting the obtained results in the form of a strong scholarly publication. Therefore, an insufficiency in scientific writing skills may lead to consequential rejections. This feature results in undesirable impact for their academic careers, promotions and credits. Although there are different types of papers, the original article is normally the outcome of experimental/epidemiological research. On the one hand, scientific writing is part of the curricula for many medical programs. On the other hand, not every physician may have adequate knowledge on formulating research results for publication adequately. Hence, the present review aimed to introduce the details of creating a strong original article for publi...
Andreea Bilciurescu
Prof Padam Simkhada
2012, Nepal Journal of Epidemiology
ABSTRACT It is clear that academic dissemination has a system of checks and balances which authors may experience as barriers. We all want to be sure that scientific information disseminated in academic journals is based on solid data, ethically collected and correctly interpreted. The process of peer reviewing helps to prevent bad science and/or poor scientific papers being published. Many published scientific papers differ from the original submitted manuscript since papers go through a process of peer-review, editing and rewriting. However, there are other potential obstacles in the field of academic publishing. This paper is a case-study of one methods paper which stumbled upon a number of barriers related to the viability and continued existence of a number of academic journals in Nepal. Finally, we offer some advice to help health journals to survive when their editors leave.
European Journal of Microbiology and Immunology
To have a successful publication in a peer-reviewed journal, a collection of factors and items is needed. Some of them directly and the others indirectly have important roles in scholarly publication. However, a well-designed scientific investigation together with a powerful academic English language may guarantee the publication of a manuscript. In other words, a standard and professional methodology which is expressed by an influent academic English language constitutes the soul of the manuscript's body. Obviously, the accuracy and fluency of the English language of the manuscript is the author(s)' responsibility and neither the reviewers' nor the editor's and the journal's. As publication of a research paper is the complementary section of a scientific study, it is recognized as an academic criterion for academicians. Thus, this review focuses on the all of items which are necessary and vital for a successful scholarly publication.
Academic Language Experts
After months of hard work, late nights, and hours bent over the keyboard writing and revising, you finally submit your manuscript to a scholarly journal. Whether the study represents the painstaking efforts of an international team of dozens of researchers or just the work of a single author, the buildup to this moment is both satisfying and exhausting. But the wait for the editor's decision can make the process tedious and frustrating. Maybe the editor accepts the manuscript for review, but then the second, longer waiting game begins. Months can elapse before the reviews are returned. What will reviewer one think? What about reviewer two? And of course, everyone hopes there is no reviewer three—that individual is always bad news. If you are lucky, a paper might be conditionally accepted by the end of this first review process, but more often than not, the story ends in disappointment. This does not necessarily negatively reflect on the quality of the research but is simply the brutal reality of academic publishing.
Nandini Rajagopalan
1999, Academy of Management Review
Alma Sanchez Jimenez
Critical Thinking in Clinical Research
This chapter presents an overview of the process of manuscript submission. It also presents a summary of the basic format of a scientific paper, highlighting the important content of each section. The chapter discusses the following topics: (i) starting a manuscript submission; (ii) presenting the scientific data; (iii) writing a draft for journal review; (iv) choosing where to submit the research; and (v) what to expect after submitting a manuscript. In the course of the discussion, it also examines the current publication landscape, from open access versus subscription journals, with a trend of bias toward publication of more positive studies than negative ones.
Johannes Wheeldon
In this accessible and informative book, Lucinda Becker and Pam Denicolo seek to introduce the best practical strategies available to help academics maximise the chance of success in getting work published. Offering advice on topics including coping with writer's block and handling rejection, it will certainly be a useful introduction for some and an invaluable guide for many others, finds Johannes Wheeldon.
RELATED TOPICS
We're Hiring!
Help Center
Find new research papers in:
Health Sciences
Earth Sciences
Cognitive Science
Mathematics
Computer Science
Academia ©2023
An official website of the United States government
The .gov means it's official. Federal government websites often end in .gov or .mil. Before sharing sensitive information, make sure you're on a federal government site.
The site is secure. The https:// ensures that you are connecting to the official website and that any information you provide is encrypted and transmitted securely.
Publications
Account settings
Advanced Search
Journal List
J Minim Access Surg
v.15(3); Jul-Sep 2019
How to write an article: An introduction to basic scientific medical writing
Anil sharma.
Department of Minimal Access, Metabolic and Bariatric Surgery, Institute of Minimal Access, Metabolic and Bariatric Surgery, Max Healthcare Institute Ltd., Saket, New Delhi, India
An original scientific article published in a peer-reviewed professional journal of repute provides great personal satisfaction, adds stature and endows professional respectability to contributing authors. Various types of surgical publications that exist nowadays are case report, cohort study, case–control study, randomised controlled trial narrative review, systematic review, Cochrane review, meta-analysis, editorials and leading articles. A study/research protocol is a standardised document, common to all research projects that typically comprise study objectives, study design, selection of participants, study intervention, study evaluations, safety assessments, statistics and participant rights committees. Once the study protocol is completed and reviewed, it is submitted to the local Institutional Review Board/Institutional Ethics Committee for approval. An outline of the levels of evidence and grades of recommendation is available from the Centre for evidence-based medicine at the University of Oxford. A standardised, structured template exists for scientific presentations in the field of medicine which is also followed in medical writing and publications Introduction Methods Results And Discussion (IMRAD). Instructions to authors would normally include reference to International Committee of Medical Journal Editors and Committee on Publication Ethics guidelines for good and ethical publication practice. It is strongly advised to follow the recommended guidelines appropriate for the published study.
INTRODUCTION
The impact of the published article in a scientific journal of repute is powerful and protracted for as Kenneth Rothman states, 'The written word reaches the widest audience and constitutes the archival message'. Authorship in a scientific journal implies that the authors have critically analysed and presented a scientific work of merit. 'Reading maketh a full man, conference a ready man and writing an exact man', (Francis Bacon). With scientific publishing, surgeons make their contributions to the profession for wide dissemination within their community and in the process create intellectual property that will be preserved down the ages. 'The universal object of men of letters is reputation', said John Adams.
A majority of practicing surgeons would not write and would remain engaged in busy surgical practices, bread winning and increasing administrative responsibilities. However, an increasing segment of surgeons in training and academic surgeons now feel the need to write and publish. The reasons for writing and publishing are both egoistic and altruistic.[ 1 ] Egoistic motives are the desire to progress academically and professionally, improve status and develop professional contacts. Altruistic motives are dissemination of knowledge and a moral obligation to publish a significant novel observation in the larger interest of better patient care. In several institutions, for academic appointments and promotions, the pressures to publish are sometimes inordinate. In many teaching institutions, to progress academically to whatever academic title one aspires, one's published output must constantly grow in number and quality. However, good-quality writing and publishing are not just in the domain of academic institutions. Several astute clinicians with clarity of vision from non-academic institutions have made significant contributions to surgical literature. It is imperative that contributions to surgical literature are derived from surgeons (academic and non-academic) at various locations (different continents, regions and nationalities) and workplaces (urban, semi-urban and rural). Such literature would be more relevant to the real world as opposed to surgical practice in highly sophisticated ivory towers. In the final analysis, an original scientific article published in a peer-reviewed professional journal of repute provides great personal satisfaction adds stature and endows professional respectability to contributing authors.
MANUSCRIPT TYPES
'You don't write because you want to say something; you write because you have something to say', (Scot Fitzgerald). The essence of fine surgical writing is to write what you as a surgeon would want to read. Enumerated below is a list of various types of surgical publications that exist nowadays arranged in the order of increasing complexity.
Letter/communication to the Editor
Case report
Cohort study (non-randomised, observational study), case–control study (non-randomised, observational study).
Randomised controlled trial (RCT)
Narrative review
Systematic review and cochrane review, meta-analysis.
Editorials and leading articles.
Letter/communication to the editor
This would be with reference to an article that has previously been published. The letter should be polite, constructive and should provide comments that offer a novel perspective of the published article. The comments should add, detract or critically review the contents of the published article in a fair and reasonable manner. The objective is to closely focus on and examine critical issues that may not have been appropriately addressed.
Many esteemed surgical writers, even journal editors, began a literary career with a time-honoured case report.[ 2 ] The humble case report would probably be the first step that an aspiring surgeon takes in surgical writing. Unfortunately, pressure of space and editorial policies directed at enhancing the impact factor of individual journals have reduced the opportunities for publication of case reports.[ 3 ]
The cohort study, case–control study and RCT constitute 'original articles' in surgical publications. The narrative review, systematic review and meta-analysis are 'review articles'.
A cohort study is when patients are followed forward and assessed from time of exposure until time of consequences of exposure (target outcome). An example is 'initial experience with single incision laparoscopic cholecystectomy.'
A case–control study is when patients are selected once they have the target outcome or not and researchers look backward to try to determine the factors of exposure. An example is 'bile duct injury with single incision laparoscopic cholecystectomy.'
Randomised controlled trial
An RCT is performed when investigators want to assess treatment effects, usually considered to be beneficial. An example is 'an RCT comparing recurrence rates between laparoscopic hernioplasty and Shouldice repair for groin hernias'.
A cohort study is feasible when randomisation of exposure is not possible. A case–control study overcomes temporal delays and may only require small sample size. However, both these studies are susceptible to bias and therefore have limited validity. The advantage of an RCT is that it provides the highest level of evidence. It is therefore useful to disprove efficacy which is important in the present era of technology-driven surgery. There is immense pressure from the manufacturers to use devices and procedures, many of which may not measure up to the scientific scrutiny of a well-conducted RCT. The design and execution of an RCT in surgery, however, is fraught with several difficulties and challenges. The nature of treatment by surgical intervention may lead to ethical issues that make design of the study difficult. Moreover, surgical skills and competence may vary from one hospital and surgeon to another making comparison odious. In most surgical studies, blinding of procedure from assessor is very difficult, and therefore, bias is inevitable.
A narrative review is usually written by invitation to an expert. The expert objectively reviews the subject in a concise and impartial manner. He/she addresses new developments and summarises recent literature. A narrative review leaves an imprint of the approach and thought process of the expert on the subject.
A systematic review involves more rigorous compilation of evidence. A systematic review is designed to present complete and unbiased evidence on the subject that presently exists in the literature. Strict adherence to follow and complete all components of a clearly defined protocol is mandatory.
A meta-analysis is a type of systematic review that uses statistical methods to combine and summarise the results of clinical trials. A meta-analysis must always include a formal examination of heterogeneity as an indicator of similar or divergent results.
Editorials and leading articles
These are usually written by invitation on a specific research area. The opinion and judgement of the editor do not only be based on review of literature but also carry the imprimatur of his/her personal beliefs and experience.
EVIDENCE-BASED MEDICINE
We live in an era of evidence-based medicine where increasingly an evidence-based approach to surgical practice would dictate the refining of systems and processes of patient care. Evidence-based practice is the, explicit and judicious use of the current best evidence in making decisions about the care of individual patients'.[ 4 ] An outline of the levels of evidence and grades of recommendation is available from the Centre for evidence-based medicine at the University of Oxford[ 5 , 6 ] Table 1 describes the levels of evidence for therapeutic studies.[ 7 ]
Levels of evidence for therapeutic studies
CONSTRUCTING THE MANUSCRIPT
'If you can't explain it simply, you don't understand it well enough', (Albert Einstein).
At the outset, formulation of the study/research protocol is required. The study/research protocol is a standardised document, common to all research projects that should be available in teaching institutions. The protocol template typically comprises the following.
Study objectives
Study design
Selection of participants
Study intervention
Study evaluations
Safety assessments
Participant rights
Committees.
Once the study protocol is completed and reviewed, it is submitted to the local Institutional Review Board (IRB)/Institutional Ethics Committee (IEC) for approval. Written consent is obtained and the study is registered at the Clinical Trial Registry of India at www.ctri.in .
'If you don't know where you are going, you will end up someplace else', (Yogi Berra).
A standardised, structured template exists for scientific presentations in the field of medicine, and this is also followed in Medical writing and publications Introduction Methods Results And Discussion (IMRAD).
Introduction: Why did we start?
Methods: What did we do?
Results: What did we find?
Discussion: Hence, what does it mean?
Enumerated below are the constituent segments and contents therein in an original article of a scientific medical manuscript.
Introduction (two paragraphs)
The Introduction commences with a brief lesson on the subject as described in literature. Current knowledge, insights and recent developments on the subject are briefly stated. A lacuna or gap in knowledge or incomplete information on some aspect of the subject forms the basis and reason to perform the present research/study. The last line in the Introduction section normally reads 'The aim of this study was…', 'We report… or 'We reviewed…'.
Methods (seven paragraphs)
The Methods section narrates the story of what the authors did. The narration is arranged in a logical framework of time. A logical sequence for presentation is ethical approval, patient selection, surgical intervention, outcome assessments and statistical methods employed.
Results (six paragraphs)
The Results Section is an overall description of the major findings of the study. The Results section presents measurements and data on all stated end-points (primary and secondary) of the study. Data presentation should be clear and concise.
Discussion (seven paragraphs)
The Discussion section summarises the article and presents a perspective of the message in the article. The first paragraph provides a summary of the main aim, methods and results of the study. The last paragraph provides a tentative answer to the research question posed in the study and also a suggestion for future research in a related area of the study. The limitations of the present study are discussed (e.g. nature of study, numbers of patients and limited follow-up). The strengths of the present study, if any, may be enumerated. Similar studies in the literature are discussed and how the present study fits in is analysed. The implications of the present study are discussed in terms of future research, change in patient management policies and suggested amendments to clinical practice.
The title should be descriptive yet concise while conveying the essential features of the contents of the article. The title should contain words that will make the article accessible to workers in the field. Clarity, brevity and above all human interest are the hallmarks of a good title.
Titles and abstracts are freely available to browse across a wide array of databases on the Internet. An attractive title and a concise abstract serve to attract the attention of readers. The abstract serves as a stand-alone summary that describes the major contents and message of the article. The abstract is structured (IMRAD) with a strict word limit. It serves as a quick reference and shortcut for busy researchers.
Keywords are short phrases that capture the main topics of the article. These follow the abstract in the article. Keywords assist in cross-indexing and literature search.
Most journal editors subscribe to guidance from the International Committee of Medical Journal Editors (ICMJE)[ 8 ] also known as the Vancouver group. Contributors who meet all four of the below-mentioned criteria qualify for authorship.
Substantial contributions to the conception or design of the work or the acquisition, analysis or interpretation of data for the work
Drafting the work or revising it critically for important intellectual content
Final approval of the version to be published
Agreement to be accountable for all aspects of the work.
Acknowledgements
Those whose contributions do not justify authorship may be acknowledged and their contributions should be specified (e.g., 'served as scientific advisors', 'critically reviewed the study proposal', 'collected data', 'provided and cared for study patients' and 'participated in writing or technical editing of the manuscript').[ 8 ]
Conflict of interest
The ICMJE states that 'a conflict of interest exists when professional judgement concerning a primary interest (such as patient's welfare or the validity of research) may be influenced by a secondary interest (such as financial gain)'. Public trust in the scientific process and the credibility of published articles depend in part on how transparently conflicts of interest are handled during the planning, implementation, writing, peer review, editing and publication of scientific work. Financial relationships (such as employment, consultancies, stock ownership or options, honoraria, patents and paid expert testimony) are the most easily identifiable conflicts of interest and the most likely to undermine the credibility of the journal, the authors, and science itself.[ 8 ]
A reference to articles serves to guide readers to a connected body of literature. Conference abstracts should not be used as references. They can be cited in the text, in parentheses, but not as page footnotes. References to papers accepted but not yet published should be designated as 'in press' or 'forthcoming'. Information from manuscripts submitted but not accepted should be cited in the text as 'unpublished observations' with written permission from the source. Avoid citing a 'personal communication' unless it provides essential information not available from a public source, in which case the name of the person and date of communication should be cited in parentheses in the text.[ 8 ]
INSTRUCTIONS TO AUTHORS
It is mandatory to read and follow 'Instructions to Authors' provided by the journal where the manuscript is being sent for evaluation. Journals require electronic submission of manuscripts through specially designed editorial software (e.g. edition manager, manuscript central). The instructions provide detailed submission guidelines to Authors for submission of manuscripts. Instructions would normally include reference to ICMJE what an editor expects…pg 1124[ 9 ] and Committee on Publication Ethics (COPE) Guidelines[ 10 ] for good and ethical publication practice.
REPORTING GUIDELINES
It is strongly advised to follow recommended guidelines appropriate for the published study. These guidelines set international standards for reporting different types of research studies. A good checklist is provided for preparing the publication. The guidelines standardise trial design, facilitate accurate reporting and correct interpretation of results [ Table 2 ].[ 11 ]
Reporting guidelines for main study types
ROLE OF BIOSTATISTICIAN
The biostatistician provides invaluable input, advice and suggestions in construction of the manuscript. He/she should be consulted right from the concept and planning stage. He/she assists in protocol development with study design and study evaluations. He/she plans data management by confirming assessment of data on primary and secondary end-points of the study. He/she supervises data collection, archival and analysis. He/she implements and monitors the study on a periodic basis to its conclusion. Finally, the biostatistician assists with reporting results during writing of the manuscript.
DATA MANAGEMENT
Data management is the strategy used for collecting, organising and analysing data. The ultimate aim of conducting a study is to generate data to provide answers to the research question. The quality of data generated plays an important role in the outcome of the study. It follows that if primary data collection and entry are not considerate and meticulous, subsequent data analysis for outcome measures would not be satisfactory. Data need to be ultimately stored in electronic data capturing systems for ease of data management and analysis.
Several data analysis software systems are available that provide statistical results when data are fed into then in a predetermined format (Analyse-it, SPSS, WINKS SDA, Stata, Vitalnet).
WRITING STYLE
An effective writing style is easy to read and simple to understand. The connoisseur writer filters out unnecessary details and distills the essence of his/her communication in the manuscript. A short manuscript presented clear and lucidly is the most effective. Simple sentences in straightforward language convey the most information. A short sentence is easier to read and comprehend than a long rambling one, short, simple and familiar words are more reader-friendly than longer complicated phrases (replace 'illustrate' with 'show', 'fundamental' with 'basic' and 'remainder' with 'rest'). A spell check and grammar check are mandatory after completing the manuscript.
New information is provided in a new paragraph. The main point appears at the start and should be clear, succinct and easy to find. The author consciously needs to avoid elitism/triumphalism in the article (the first report, the only study, the largest cohort). Exclamation and quotation marks are avoided in a formal medical manuscript. Proper punctuation marks such as full stops and commas are mandatory.
Text verbatim (copy and paste) from a previously published article or book must be marked as reference source. The author needs to follow the reference style required for submission to the journal. The Vancouver system[ 12 ] is the most commonly used. Abbreviations (INR – international normalised ratio, PT – prothrombin time) and acronyms (IMV – inferior mesenteric vein) should always be defined the first time they are used in the text. Abbreviations are useful to avoid unnecessary and frequent use of long phrases in the text. However, their use should be restricted in the text and never used in the title and abstract. In figures, abbreviations need to be explained in the legend and for tables in the footnote.
Tables and figures must be sufficiently clear, well labelled and interpretable without having to refer to the text. These should be placed in the text as near as possible to the place where they are referred to. Tables should not be used when data can be summarised in text (e.g. population sizes, sex ratios) or where data are better represented in graphs and figures. The legend carries descriptive information on the tables and figures to make them understandable as stand-alone segments. Table legends are placed above the body of the table, and figure legends are placed below the figures. Footnotes in a table explain abbreviations and P values.
PUBLICATION ETHICS
The COPE was founded in 1997 as a voluntary body to attempt to define best practice in the ethics of scientific publishing. The COPE guidelines on good publication practice are useful for authors, editors, editorial board members, readers, owners of journals and publishers. They address study design and ethical approval, data analysis, authorship, conflicts of interest, peer-review process, redundant publication, plagiarism, duties of editors, media relations, advertising and how to deal with misconduct.
Study design and ethical approval: Good research should be well justified, well planned appropriately designed and ethically approved. To conduct research to a lower standard may constitute misconduct
Data analysis: Data should be appropriately analysed, but inappropriate analysis does not necessarily amount to misconduct. Fabrication and falsification of data do constitute misconduct
Authorship: There is no universally agreed definition of authorship although attempts have been made. As a minimum, authors should take responsibility for a particular section of the study
They may be personal, commercial, political, academic or financial. 'Financial' interests may include employment, research funding, stock or share ownership, payment for lectures or travel, consultancies and company support for staff
Peer review: Peer reviewers are external experts chosen by editors to provide written opinions, with the aim of improving the study. Working methods vary from journal to journal, but some use open procedure in which the name of the reviewer is disclosed, together with the full or 'edited' report
Redundant publication: Redundant publication occurs when two or more papers, without full cross-references, share the same hypothesis, data, discussion points, or conclusions
Plagiarism: Plagiarism ranges from the unreferenced use of others published and unpublished ideas, including research grant applications to submission under 'new' authorship of a complete paper, something in a different language. It may occur at any stage of planning, research writing or publication: It applies to print and electronic versions
Duties of editors: Editors are stewards of journals. They usually take over their journal from the previous editor(s) and always want to hand over the journal in good shape. Most editors provide direction for the journal and build a strong management team. They must consider and balance the interests of many constituents, including readers, authors, staff, owners, editorial board members, advertisers and the media
Media relations: Medical research findings are of increasing interest to the print and broadcast media. Journalists may attend scientific meetings at which preliminary research findings are presented, leading to their premature publication in the mass media
Advertising: Many scientific journals and meetings derive significant income from advertising. Reprints may also be lucrative.
Financial support and sponsorship
Conflicts of interest.
There are no conflicts of interest.