5 Ways to Tackle a 30-Minute Presentation
Dr. Martin Luther King Jr.'s "I Have a Dream" speech is one of the most famous presentations in US history. It's a message we still need just as much in 2020 as we did in 1963 when it was delivered. But if you had to guess how long this famous speech delivered to nearly 250 thousand people was, what would your guess be?
17 minutes. That amazing speech lasted less than 20 minutes. Most TED talks of today last between 10-18 minutes. What's the secret?
While there is no one right length or no one right structure, there are some strategies that great speakers use. Since most presentations usually fall somewhere around 30 minutes, we've developed 5 strategies for planning out your typical 30-minute presentation. They range from 3 segments to 7. Segments are audience attention units. With each segment, you allow your audience a chance to reset and refocus.
Option 1: 3 Segments
5-Minute Intro
20-Minute Body
5-Minute Outro
This option is perhaps the most classic format: an intro, a body, and an outro or conclusion. You'll notice that none of the segments in our plans spend over 20 minutes on the same thing. There's a reason for that. Research has shown that most people can pay attention for about 18 minutes until they start to tune out. In fact, the TED organization won't let anyone (no matter how famous) speak for more than 18 minutes. Others say you can safely speak on one thing for about 20 minutes , but no more than that. After 20 minutes, the audience needs a change, a transition, or something different to essentially reset their attention span.
Option 2: 4 Segments
15-Minute Body
10-Minute Discussion
This option allows for one third of the total presentation time to directly involve the audience. The presentation is compacted down to a brief intro, a 15-minute message, and a brief outro before allowing 10 minutes for audience involvement. How you handle the 10-minute discussion time is up to you. You might use that time for a traditional question and answer session in which you open up for the floor for questions. On the other hand, you might use that 10 minutes to allow audience members to break into small groups and discuss the presentation content.
Option 3: 5 Segments
10-Minute Point 1
3-Minute Transition
10-Minute Point 2
This option works well if you have 2 significant points you need to get across to your audience. Don't fall into the trap that every presentation needs to have 3 main points. It doesn't. This belief probably harkens back to our days of learning the 5-paragraph essay format for developing a clear message. If you use this format, pay special attention to that 3-minute transition, especially if points 1 and 2 are heavy or hard to process. That little "brain break" will give your audience a chance to come up for air before diving back down into the more serious content.
Option 4: 6 Segments
2-Minute Intro
8-Minute Point 1
5-Minute Group Discussion
2-Minute Transition
8-Minute Point 2
This option has 6 segments and works well if you'd rather give short presentations followed by group "break-out" sessions. In this option, you aren't asking the audience to listen to you talk for more than 10 minutes at a time. And with the frequency of transitions between segments, it's easier to keep the audience focused and engaged than it would be for a presentation in which you are talking the whole 30 minutes.
Option 5: 7 Segments
1-Minute Transition
8-Minute Point 3
2-Minute Outro
This option will work best for you if you have 3 points to cover. The main content is broken down into three 8-minute chunks with transitions coming in between each point. It is crucial that these transitions feel different than the content of your points. They have to stand out and feel like a break. You could use these transitions to make your audience laugh, or ask for a show of hands, or use presentation media like short video clips to give them a break from listening to you. The presentation will feel monotonous if your audience doesn't recognize and feel all 7 of the different segments.
You can use these as templates and adjust them accordingly to meet the needs of your presentation context and your audience. Just make sure you break things up so that you aren't asking your audience to pay attention to any one thing for more than 20 minutes at a time.
We love learning and sharing presentation strategies whether new or old. Check out our full line of presentation resources now.
Join our newsletter today!
© 2006-2023 Ethos3 – An Award Winning Presentation Design and Training Company ALL RIGHTS RESERVED
Terms & Conditions
Privacy Policy
Diversity and Inclusion

30-minute Presentations: Write and Deliver (Ultimate Guide)
Hrideep barot.
Presentation , Public Speaking
Most of the time we find that presentations are doable. But 30-minute presentations? now that sounds scary. 
But it doesn't have to be. 
Believe it or not, presentations have been an important part of our lives. From presenting our assignments in front of the entire class to presenting new developments and strategies to our organization's heads; presentations unlike our exes are here to stay. 
Just like any other presentation, 30-minute presentations serve the purpose of introducing a new product, idea, or study to a group of individuals. 
It might be easier to gauge how to give a 5- 10 minute presentation but when it comes to 30 minutes, there are a few questions that need to be answered.
How many slides and words to include in a 30-minute presentation?
Ideally, a 15-30 slide presentation along with a 3000–6000-word speech should be sufficient to give a 30-minute presentation. 
We know that the range is quite large, so how would you know what works best for you?
It is quite simple. Assess your pace of presenting. 
Find any small speech on google or any other source, and record yourself presenting it as if you were giving the presentation in front of your audience. Once you are done, go back to the recording and check 2 things to understand your pace of presenting.
How much time did it take for you to present the speech?
Approximately how many words were you able to speak per minute?
You can follow the same activity to understand how many slides you should include in your 30-minute presentations.
So, for example, if it takes you 2 minutes on average to explain one slide, then 15 slides would be good for your 30-minute presentations.
A few Quick Tips before jumping into how to write and deliver 30-minute presentations.
Quick Tips for 30-minute Presentations
Keep your presentation simple and understandable.
Make your presentation both informative and eye-catching or aesthetic.
Avoid adding unnecessary slides or lengthy points to your slides.
Don't face your back to the audience.
Don't read from your slides.
Interact with the audience rather than simply talking for 30-minutes straight.
Now that we have understood some Dos and Don'ts of making a presentation, we can go ahead with our task of writing 30-minute presentations
Writing 30-minute presentations
Writing for 30-minute presentations is a 3 step process.
Let's try to understand it better with this flowchart
Ideation is the very first and the most crucial step in writing any speech or presentation. 
Are you making a presentation for a job interview? Or a conference? Have they given you any broad topic? Is there anything specific that must be included in the presentation? What is something you have immense knowledge about? or find immense interest in talking about?
Answering all these questions will help you come up with a few possible topics for your presentation. 
Now let's say you have come up with 3 topics and If you would like to present, how do you choose one out of these?
It is simple yet a little tricky. Pick a topic that is closest to serving your purpose for presenting. 
Your purpose is the answer to why you are presenting what you are presenting?
A few possible purposes of presenting could be,
To share a new point of view on a popular topic
To share new findings of a study
To make others understand the emergency of a situation
To motivate others to take action on some matter
To market your new product
And much more. 
In short, Ideation is answering the questions of what is your presentation all about and why are you presenting that specific topic to the audience?
Next, we move to research for presentations
Research forms the core of your presentation. A well-researched presentation would have points to back, opinions to state, and data to show . But an effective presentation is not just well researched. The idea of putting across a new point of view is what makes it unique and effective. 
You can no doubt go to google, pick out the first couple of website links and make a presentation out of that information. Or you can do a google search , and understand what information is already out there and what isn't. You can then proceed to give your insights or opinions on the points that have either not been discussed or discussed without much attention.
Another point to note is to screen out all the information while researching that doesn't add any value to you and thus your audience. You can do that by finding information that suits your purpose of presenting the topic and screening out all others. 
You can also do a comparative analysis . If your purpose is to motivate your employees to do a certain task within a time limit, you can research how other organizations had completed a similar task with proper coordination among employees. 
This will make your presentation less predictable and more interesting. 
In short, there are 3 things to keep in mind while researching
Understand what is out there and isn't
Give your unique Point of View
Add content that adds value to your audience or aligns with your purpose of presenting the topic
Check out the short video below to understand the best ways to research for presentations. 
Structuring your presentation 
Once you are done researching, you'll have some basic pointers that you feel are important and must be included in your presentation. 
You can divide your presentation into various segments for structuring the presentation. Two of the best ways to structure your presentation have been given below
The most basic structure for any presentation involves 3 segments 
3 segment presentations
Introduction for 5 minutes 
The main body for 20 minutes 
And Conclusion for 5 minutes 
We have all been taught the 3 segment structure of presentations since our school days. It includes introducing the topic than talking about the main body which forms a huge chunk of 30-minute presentations. The last step includes concluding your presentation within the last 5 minutes.
It is simple, easy to execute, and something the audience would likely be expecting .
2-5 minute introduction
15-minute presentation
2-5 minutes conclusion
10 mins discussion
4 segment presentations are a little more interesting from the audience's point of view as they too get a chance to contribute to your presentation by directly participating during the last few minutes. 
It is engaging and gives you enough time to explain. 
For this you can also use the 10/20/30 Rule which means using 10 slides, presenting for 20 minutes, and containing no font size less than 30. The rest 10 minutes can be used for a Q&A session.
The formats discussed above were the most basic ways you can tackle 30-minute presentations. However, you are free to add 5, 6, or even 7 segments to your presentation, whatever you feel is more comfortable for you. 
For a proper guide on how to segment your presentation into more than 4 parts, Check out 5 ways to tackle a 30-minute presentations .
Delivering 30-minute presentations
You can have a perfectly written and on-point presentation but if you somewhere are not able to deliver it effectively, then you might not be doing justice to your presentation. 
When it comes to 30-minute presentations, one thing that you must keep in mind is that you have enough time in your hands to elaborate on points from a speaker's perspective But from an audience's perspective, that would mean listening continuously to someone present for 30 minutes straight. 
So to avoid presenting to an unhappy audience, the very first point in delivering 30-minute presentations effectively is to, 
1. Interact with the audience
Ways in which you can interact and engage the audience is to add a quick question or a quiz or even polls .
Asking questions can be done in two ways, one wherein you expect the audience to answer your question and the other when you want the audience to think about the question you just asked, not expecting an answer from them. 
So an example of the first situation would be, "What is one thing that makes you anxious about public speaking?"  while that of the latter would be "Have you ever wondered that maybe you aren't inherently bad at public speaking but just afraid of failing at it?"
2. Use Props
Make use of props if your presentation allows you to do so. Props make it much easier to understand any concept . They also help in keeping the audience's attention on you.
An example of this would be If your presentation is about the launch of a new product, then the product itself can be a prop.
But that was just an example. Literally, anything can be used as a prop. Set your creative mind free to find a unique and innovative prop idea for your next 30-minute presentation.
3. Add quotes, stats, and tables 
Adding quotes by famous personalities, or stating statistics and tables instantly make our presentation more credible. It is also something different for the audience to look at than merely a few bullet points on the screen or us, the speakers on the stage.
The last point which can improve the delivery of your presentation is when you add humor to it. A non-offensive joke or dig at oneself can easily make people laugh. However, do not overdo self-deprecating jokes or pick on audience members.
These are general points that you can include while delivering your presentation, there are a few other variables that come into the picture when you are delivering a presentation in a group setting or in an online setting . 
30-minute Group Presentations
Group presentations can turn out to be either a wonderful experience for you or a messy one. They require more attention to transition, fair distribution of work, and an immense amount of practice and coordination among the group members . 
To give an epic group presentation one of the first major tasks is to identify the strengths of each group member . You might find that someone is a little shy while presenting but has more knowledge about a certain sub-topic. Or someone else who has an immense experience in public speaking and can confidently deliver the presentation without knowing the topic in its entirety. 
Thus, identifying the strengths of members and distributing the presentation accordingly can help strengthen the group's presentation overall. 
Transitions are another point that requires dedicated effort from the group members. How many times has it happened that after one speaker is done speaking, there is a minute or 2 of awkward silence as the transition of speech from one person to the other hasn't been worked on properly and so the other person has no clue when to begin. 
To avoid such chaos and waste of time, make sure the flow of your presentation is known to each member. You can do that by following the CIIH method 
CIH stands for Conclusion, Intrigue, Introduction, and Handover. 
An example of this is given below:
Thus we can understand how your diet has a huge impact on how you feel and your mental health overall (Conclusion). But Another thing that plays a crucial role when we talk about the impact of lifestyle on mental health is exercise (Intrigue). To enlighten us on how exercising can affect your mental health, I'd like to call my team member Xyz, who also happens to be a fitness trainer and mental health advocate (Introduction). Xyz ? (Handover)
Check out our blog How to present with a group (14 expert tips) for some quick tips for your upcoming group presentation.
One of the best group presentations you can find on youtube is the one given by a team of Harvard MBA students on the topic of Delivering successful team presentations. 
Check it out to observe how transitions can be used in groups and also to understand more about delivering excellent group presentations.
30-minute Online Presentations
Online presentations are one of the most convenient ways to present your topic. But again there are some dos and don'ts that you must keep in your mind while delivering online presentations to make them effective. 
1. Avoid distractions
When you deliver an online presentation, be it from your home or your workplace, try your best to avoid any distractions. By distractions we mean close your doors to avoid anyone from entering your room; close your windows to avoid the traffic or construction noise to ruin your presentation.
2. Screen share your presentation
If possible, try to screen share your presentation yourself rather than having someone else do that for you. But if you can't, then make sure to let the person know exactly when to change the slides so as to avoid wasting everyone's time.
Another thing to keep in mind while presenting is to stop sharing your screen once you are done!
3. Keep your camera on
Keep your camera on while presenting even if it isn't mandatory. The reason is quite simple, You are not in front of the audience which already makes it easier for them to drift in their thoughts. Imagine their level of boredom while seeing a blank screen and listening to a 30-minute presentation! The least you can do is to have your camera on.
4. Engage your audience
Online presentations make it so much easier to engage your audience. You can share a link to some google form, take an online poll, ask them to join a link for a quick quiz or even share a youtube video link. 
If the presentation is in a group setting, then you can also ask one of the members to stay active in the live chat section to clarify your audience's doubts as soon as you can. 
To know more about engaging an audience in online presentations, check out this short video on 7 Effective ways to engage a virtual audience.
30-minute Presentations for Job Interview
Besides the points discussed above in the blog, Job interview presentations would require you to look into a couple more things. 
One of the first things is to research the panel. Check out who is going to assess you. Once you have some information about them, research these individuals. Try to find out the areas they have worked in, the research they have contributed to, the big projects they have managed, and anything else that helps you understand their career trajectory. 
The second thing to keep in mind is to understand that even though the presentation is to understand your achievements and assess your presentation and people skills, you are still being assessed on why you will be the right candidate for that particular post. 
So, make the presentation about yourself in a way that would be beneficial to the organization . 
Treat your slides like sign boards on roads , enough to get people's attention but not enough to distract them from driving, in our case the presentation. Keep it simple. Make sure to reveal only the information which is required. 
If you want an example to see how you can make a presentation for your job interview then check out  Example Presentation For Job Interview .
How many times should you practice for a 30-minute presentation?
One thing that stays common to all presentations is the amount of time you practice. 
Practicing 4-5 times should be good enough to give a good presentation. However, the more you practice, the more you get used to the content of your presentation, and the better you might be able to deliver it on stage.
So, try to practice as much as you can , be it in front of people or by recording yourself. Ask for feedback or assess the recording yourself to see where you can improve . 
But what happens when you have no time to practice or worse even no time to prepare for your presentation? 
Don't worry we've got a solution for that as well.
Giving 30-minute presentations without any preparation
A few quick steps that you can take a look into to prepare a presentation when you barely have any time left. 
Writing a 30-minute presentation last minute
Don't write the speech word for word.
Try to jot down what points you want to include in your presentation rather than spending tons of your time coming up with a speech for your presentation.
Another reason to avoid writing an entire speech a couple of hours before presenting is that you don't have enough time to practice which will make it difficult for you to memorize the speech in time . Thus, increasing your probability of going blank on stage. 
Structuring your presentation without any preparation
Follow simple structures that will help you recall all the information within a short span of time. 
A couple of ways in which you can structure your presentation or sections of your presentation are:
1. Problem-Solution
As the name suggests introduce a problem, elaborate on it, and then provide a solution to that problem. 
2. PREP model
A very effective way of structuring presentations is to use the PREP model which stands for Point, Reason, Example, Point. 
In simple terms, introduce a point, elaborate on it, give an example to support your reason and then restate the point to conclude
Delivering presentation without any preparation
There are 3 things you must focus on while presenting
Make use of functional hand gestures which means supporting what you speak with gestures that indicate the same thing. An example would be moving your hand diagonally from the bottom up to show an increase in sales with the coming-in of the festival sale.
If you have no control over your expressions, then you might not have to worry a lot about them while presenting as you are already good at them. The only thing would be to ensure that you are not overdoing your expressions .
On the flip side, if you find it difficult to express anything through your face, then you can try to keep a warm welcoming smile on your face to not scare off your audience members.
Maintain decent eye contact with your audience members. But if maintaining eye contact is not your thing or you don't feel confident to do it, then you can look into the space between two audience members . You can also look at their foreheads or chin to avoid looking into their eyes while at the same time giving an illusion that you are good with eye contact. 
Check out our blog on How to Prepare for a Speech How to Prepare for a Speech When You Have No Time to Prepare? for a more detailed understanding of the topic.
Best 30-minute presentations
1. simon sinek.
Simon Sinek is famous for his motivational talks and presentations. In one such presentation, He talked about how "Most Leaders Don't Even Know the Game They're In."
The presentation is amazing because of his outstanding way of presenting and his use of hand gestures. He also makes use of an audience member's phone as a prop to prove his point.
Beginning his presentation with "I'm embarrassed of my career" he makes the audience wonder why would someone so successful ever say that?
He also makes use of humor throughout his presentation . One such example was when he was explaining how putting phones on the table sends a message that the other person isn't as important to you. he says "And by the way, putting your phone upside down is not polite" which has the viewers laughing to this day.
2. Sir Ken Robinson
Sir Ken Robinson talks about Where can hunger for Discovery take us. The reason why I believe it is a wonderful 30-minute oral presentation is because of the way he keeps his audience engaged throughout . He makes them laugh every now and then.
He takes a poll and asks the audience members to raise their hands if they believe they possess those skills. And he also asks them rhetorical questions .
Topics for 30-minute Presentations
Most common 30-minute presentation topics.
Population Explosion
plastic recycling and its importance
Global warming
Soil Conservation
The 3R's Recycle, Reuse, and Reduce
The harmful effects of eating junk
Climate crisis
The hunger crises
The rising gap between rich and poor
Water pollution
Are we prepared for the next pandemic?
Industrial pollution
How to deal with pollution
Sustainable Fashion
The Brain Drain problem
Interesting 30-minute Presentation Topics
Evolution of the concept of marriage
RBI and the Rasputin of India
Women who built nations
Cryptocurrency: The Future of Money!
Cashless economy
Inside the world's biggest slums
Cybersecurity: not so safe after all.
Secret societies and their secrets
Rainbow company logos in June
Hustle Culture: Pros and Cons
Cyber-terrorism: The use of the Internet for terrorist purposes
Ethics of human cloning
Influence of media on innovation in technology
Spiritualism: a mere trend or a belief
IOS vs Android
30-minute Presentation Topics for College students
Paperless school environment
Everything you need to know about the Bermuda Triangle
Try Offline, Buy Online
Peer Pressure vs Parental Pressure
Death of print media by internet
Academic pressure and the rise in teen suicides
Is a college education worth it?
Influence of pop culture on youngsters
Robot communication
Risks of online dating
Role of media in creating unrealistic body standards
Sex Education in Schools
Is following your passion a practical decision?
School shooting: Are the children really safe?
Normalizing mental health disorders
30-minute Presentation topics for Professionals
Job vs Starting up
Ethics of Business
Is work-life balance a myth
Impact of employee satisfaction on the productivity of the organization
A rise in Work from home jobs
Will AI make you jobless?
The fast-changing career fields
The need for upskilling employees
The big resignation
Pros and Cons of Capitalism
Toxic work environment
Importance of people skills in the workplace
How to avoid information theft
Evolution of Entrepreneurship
Success stories of Family-owned businesses
Final Words
Presentations are an interesting and creative way of introducing any new product, idea, or opinion to your audience.
30-minute presentations award us enough time to cover all important points. However, understanding your audience's stance and interacting with them can prove to be an effective way of presenting.
For 30-minute job interview presentations, it is important to research well or know enough about the panelists. Also maintaining your professionalism and selling the panelists how you can be an asset to the company can help you ace your job interview presentation.
Lastly, there are no set rules for writing and delivering presentations. So you can make the presentation in any way that you feel suits your interests best.
Enroll in our transformative 1:1 Coaching Program
Schedule a call with our expert communication coach to know if this program would be the right fit for you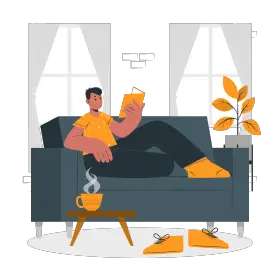 Public Speaking For Building Your Business Brand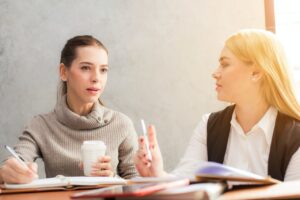 Applying The Minto Pyramid for Business Communication
75 All-Rounder Questions For Getting To Know Someone

Get our latest tips and tricks in your inbox always
Copyright © 2023 Frantically Speaking All rights reserved
Kindly drop your contact details so that we can arrange call back
Select Country Afghanistan Albania Algeria AmericanSamoa Andorra Angola Anguilla Antigua and Barbuda Argentina Armenia Aruba Australia Austria Azerbaijan Bahamas Bahrain Bangladesh Barbados Belarus Belgium Belize Benin Bermuda Bhutan Bosnia and Herzegovina Botswana Brazil British Indian Ocean Territory Bulgaria Burkina Faso Burundi Cambodia Cameroon Canada Cape Verde Cayman Islands Central African Republic Chad Chile China Christmas Island Colombia Comoros Congo Cook Islands Costa Rica Croatia Cuba Cyprus Czech Republic Denmark Djibouti Dominica Dominican Republic Ecuador Egypt El Salvador Equatorial Guinea Eritrea Estonia Ethiopia Faroe Islands Fiji Finland France French Guiana French Polynesia Gabon Gambia Georgia Germany Ghana Gibraltar Greece Greenland Grenada Guadeloupe Guam Guatemala Guinea Guinea-Bissau Guyana Haiti Honduras Hungary Iceland India Indonesia Iraq Ireland Israel Italy Jamaica Japan Jordan Kazakhstan Kenya Kiribati Kuwait Kyrgyzstan Latvia Lebanon Lesotho Liberia Liechtenstein Lithuania Luxembourg Madagascar Malawi Malaysia Maldives Mali Malta Marshall Islands Martinique Mauritania Mauritius Mayotte Mexico Monaco Mongolia Montenegro Montserrat Morocco Myanmar Namibia Nauru Nepal Netherlands Netherlands Antilles New Caledonia New Zealand Nicaragua Niger Nigeria Niue Norfolk Island Northern Mariana Islands Norway Oman Pakistan Palau Panama Papua New Guinea Paraguay Peru Philippines Poland Portugal Puerto Rico Qatar Romania Rwanda Samoa San Marino Saudi Arabia Senegal Serbia Seychelles Sierra Leone Singapore Slovakia Slovenia Solomon Islands South Africa South Georgia and the South Sandwich Islands Spain Sri Lanka Sudan Suriname Swaziland Sweden Switzerland Tajikistan Thailand Togo Tokelau Tonga Trinidad and Tobago Tunisia Turkey Turkmenistan Turks and Caicos Islands Tuvalu Uganda Ukraine United Arab Emirates United Kingdom United States Uruguay Uzbekistan Vanuatu Wallis and Futuna Yemen Zambia Zimbabwe land Islands Antarctica Bolivia, Plurinational State of Brunei Darussalam Cocos (Keeling) Islands Congo, The Democratic Republic of the Cote d'Ivoire Falkland Islands (Malvinas) Guernsey Holy See (Vatican City State) Hong Kong Iran, Islamic Republic of Isle of Man Jersey Korea, Democratic People's Republic of Korea, Republic of Lao People's Democratic Republic Libyan Arab Jamahiriya Macao Macedonia, The Former Yugoslav Republic of Micronesia, Federated States of Moldova, Republic of Mozambique Palestinian Territory, Occupied Pitcairn Réunion Russia Saint Barthélemy Saint Helena, Ascension and Tristan Da Cunha Saint Kitts and Nevis Saint Lucia Saint Martin Saint Pierre and Miquelon Saint Vincent and the Grenadines Sao Tome and Principe Somalia Svalbard and Jan Mayen Syrian Arab Republic Taiwan, Province of China Tanzania, United Republic of Timor-Leste Venezuela, Bolivarian Republic of Viet Nam Virgin Islands, British Virgin Islands, U.S.
How to make a great presentation
Stressed about an upcoming presentation? These talks are full of helpful tips on how to get up in front of an audience and make a lasting impression.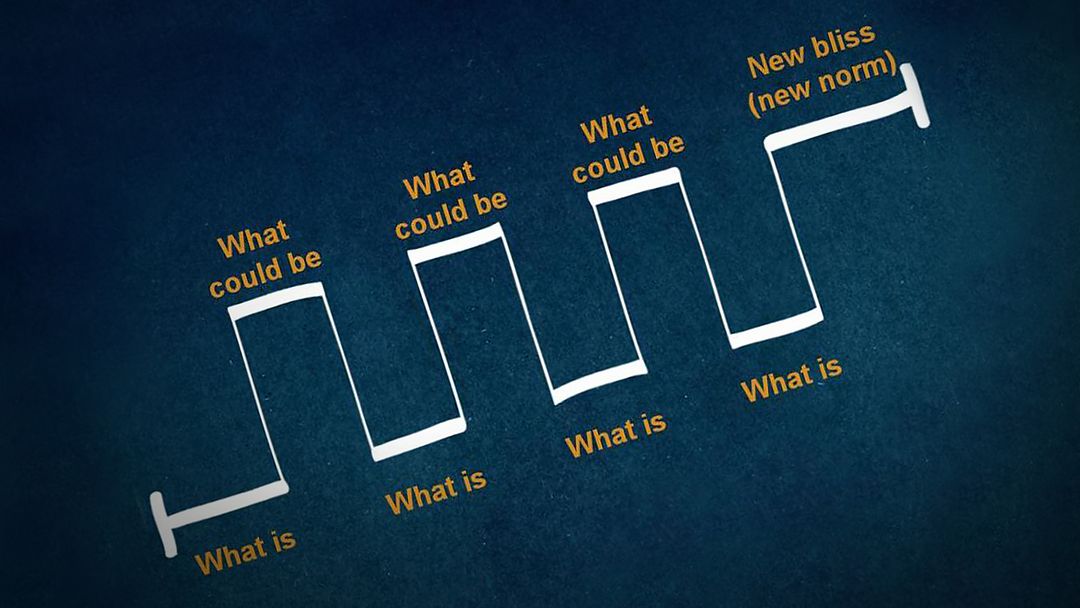 The secret structure of great talks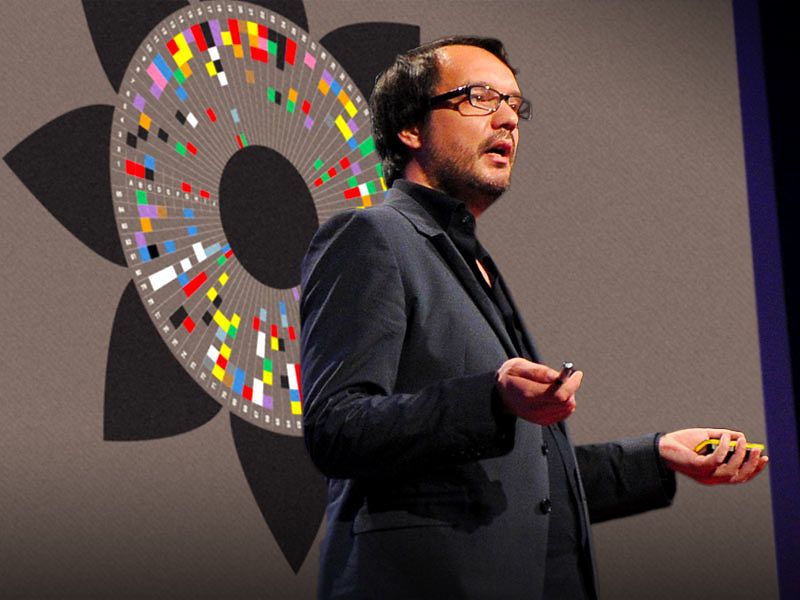 The beauty of data visualization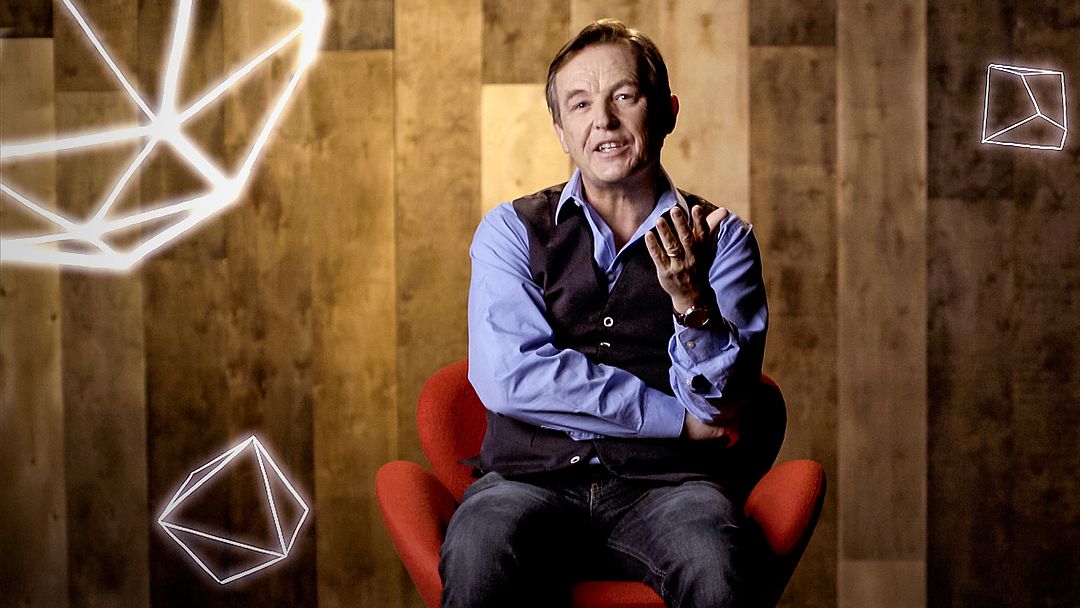 TED's secret to great public speaking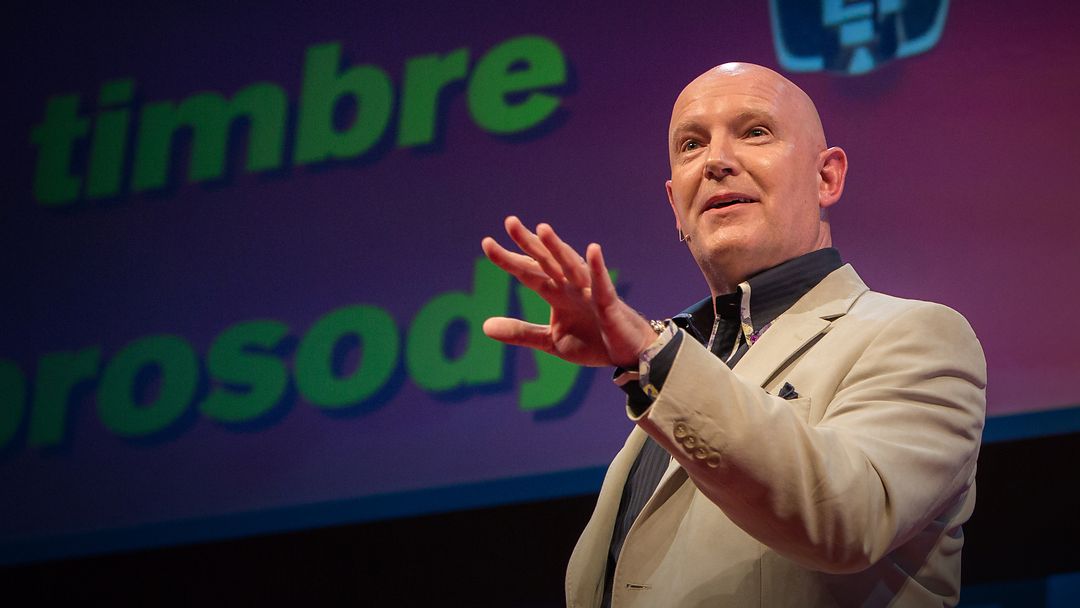 How to speak so that people want to listen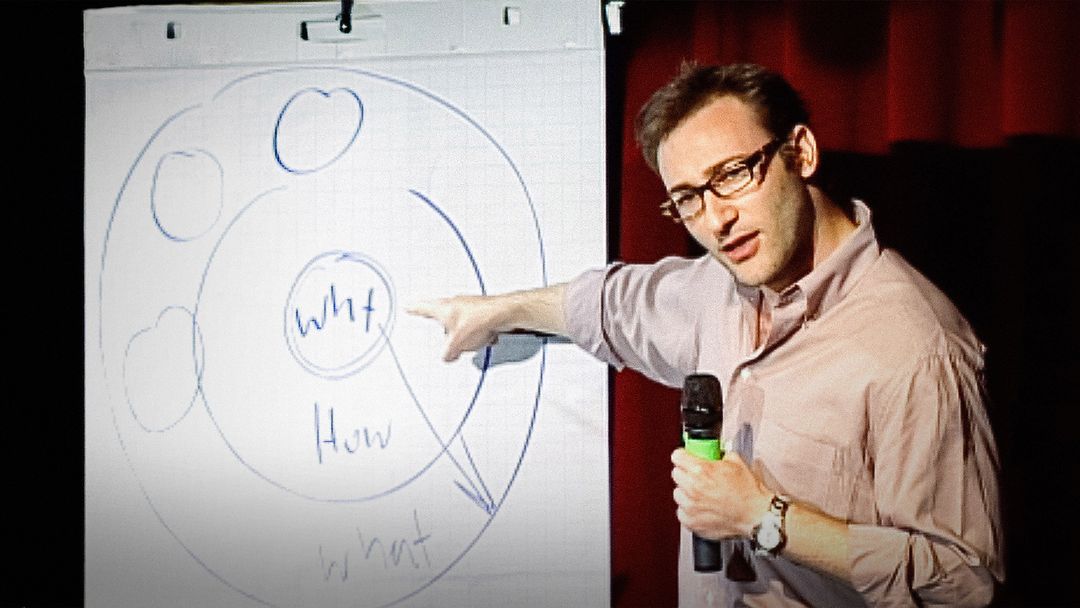 How great leaders inspire action
Tips for creating and delivering an effective presentation
In this article.
Creating an effective presentation
Delivering an effective presentation
Tips for creating an effective presentation
Top of Page
Tips for delivering an effective presentation
Need more help?
Want more options.
Explore subscription benefits, browse training courses, learn how to secure your device, and more.
Microsoft 365 subscription benefits
Microsoft 365 training
Microsoft security
Accessibility center
Communities help you ask and answer questions, give feedback, and hear from experts with rich knowledge.
Ask the Microsoft Community
Microsoft Tech Community
Windows Insiders
Microsoft 365 Insiders
Was this information helpful?
Thank you for your feedback.

How To Make Engaging 30 Minute Presentations?
30 Minute presentations can be useful in many different situations. Half an hour can be taken from a meeting for the presentation and the remaining time can be spent for a question and answer session.
Its the same when a presentation is being given in a school or college classroom. A 30 minute presentation leaves time for a lesson or another presentation.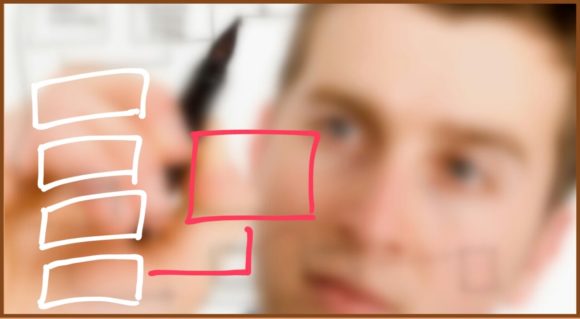 This presentation format limits the time to 30 minutes and makes them more predictable. The number of slides isn't nearly as important as the duration of the presentation and the amount of time given to each slide. This obviouly allows us to plan forward and fill available time with more presentations if needed.
What is a 30 Minute Presentation?
It is a presentation where the presenter makes sure to spend only half an hour on the whole presentation. So, if you have 15 slides, then you should only spend 2 minutes per slide. If you have 10 slides then you should spend 3 minutes per slide and so on.
Make an estimate of how much time it takes to present an average slide in that presentation. Now, add 30 seconds to each slide to get an idea of how much time all the slides will take. We are adding 30 seconds to each slide to give us some extra time since ending the presentation a little early is better than ending it late.
But Why 30 Minutes?
If shorter presentations are better than longer ones, then why not aim for a 20 minute presentation instead? And the answer to that question is that you can absolutely make a 20 minute presentation if it suits your purpose. However, planning how slides progress is also very important.
Guy Kawasaki's 10/20/30 Rule
The 10/20/30 rule defines some standards that can help make an audience friendly and engaging presentation. Its pretty simple. A PowerPoint presentation should have 10 slides. It shouldn't be longer than 20 minutes. And, the font shouldn't be less than 30 point size.
You can read more about Guy Kawasaki's 10/20/30 Rule by clicking here .
Image: [ CC BY 2.0 ] via Flickr
Topics Guy Kawasaki's 10/20/30 Rule How many slides in a 20 minute presentation? How many slides in a 30 minute presentation? How to make engaging presentations? How to Make exciting presentations What is a 30 Minute Presentation?
Category Presentation Tips
Written by Ahmad
Ahmad is a technology blogger and a Computational Physicist. He breaks down the science of delivering presentations, and shows how to make use of a presentation in business, productivity, and much more
Leave a Reply Cancel reply
Your email address will not be published. Required fields are marked *
Save my name, email, and website in this browser for the next time I comment.
Best PowerPoint Templates
PPT Diagrams & Slide Designs
Microsoft PowerPoint Backgrounds
Privacy Policy
Advertising
PRO Courses Guides New Tech Help Pro Expert Videos About wikiHow Pro Upgrade Sign In
EDIT Edit this Article
EXPLORE Tech Help Pro About Us Random Article Quizzes Request a New Article Community Dashboard This Or That Game Popular Categories Arts and Entertainment Artwork Books Movies Computers and Electronics Computers Phone Skills Technology Hacks Health Men's Health Mental Health Women's Health Relationships Dating Love Relationship Issues Hobbies and Crafts Crafts Drawing Games Education & Communication Communication Skills Personal Development Studying Personal Care and Style Fashion Hair Care Personal Hygiene Youth Personal Care School Stuff Dating All Categories Arts and Entertainment Finance and Business Home and Garden Relationship Quizzes Cars & Other Vehicles Food and Entertaining Personal Care and Style Sports and Fitness Computers and Electronics Health Pets and Animals Travel Education & Communication Hobbies and Crafts Philosophy and Religion Work World Family Life Holidays and Traditions Relationships Youth
Browse Articles
Learn Something New
Quizzes Hot
This Or That Game New
Train Your Brain
Explore More
Support wikiHow
About wikiHow
Log in / Sign up
Education and Communications
Presentations
How to Plan a Presentation
Last Updated: October 8, 2023 Fact Checked
This article was co-authored by Christopher Taylor, PhD . Christopher Taylor is an Adjunct Assistant Professor of English at Austin Community College in Texas. He received his PhD in English Literature and Medieval Studies from the University of Texas at Austin in 2014. There are 8 references cited in this article, which can be found at the bottom of the page. This article has been fact-checked, ensuring the accuracy of any cited facts and confirming the authority of its sources. This article has been viewed 223,187 times.
Presentation planning is a useful and necessary skill in the professional world as well as school. Whether you need to sell a product, or get a passing grade in your class, planning a presentation takes time and dedication. You will want to figure out the best way to construct your material, considering your audience and your presentation's message. From there, work on building your slides and materials. Assemble information in a logical order that best illustrates your point. Practice your presentation regularly before delivering it. This can help you figure out any information that should be cut or restructured.
Assembling Your Best Material
Write down your most important points. See if you notice a key point emerging. If your audience were to take away one thing from this presentation, what would it be?
Don't just bombard your audience with facts. Think about what these facts do for your audience. What's the point you're trying to make with the information?
Are you trying to sell them a product, introduce them to a new idea, alter their way of thinking?
Think about the kind of people in your audience. Do you have a tougher crowd, or do you have a group of enthusiastic people excited about what you're going to say?
For example, if you're talking to a company about recycling program, you might discuss how corporate pollution contributes to global warming and how recycling can help the company save money. You wouldn't discuss the melting ice caps as a key point.
Melting ice caps are a valid concern, but they are a fact or a supporting point.
Add clarity to your argument by explaining anything the audience may not understand. For example: a brief overview of pollution's effect on climate change.
Add authority by making connections with existing research, studies, and information. For example, you could mention the consensus in the scientific community that global warming is manmade and cite a few studies.
Add color to your argument through visuals, like pictures and videos. For instance, you could show a chart of the amount of waste an average corporation produces in one month.
Finding a Trajectory for the Presentation
Include the basics of introducing yourself. You can say something like, "I'm Clara Thompson from Clean Water Action, and I would like to address your company today."
Get your audience's attention with a question or a fact. For example, you could ask: "Have you ever passed a body of water covered in green sludge and wondered how this happened? The answer may surprise you."
You don't have to write your presentation in chronological order. If you want to work on your main points first and save the introduction for last, you can.
For example, you're trying to get the corporation to alter their recycling program. Start by overviewing the vast amount of corporate pollution in the world.
Explain the consequences of this. Show how pollution contributes to climate change, then show what the corporation can do through changes in their policies.
Common linking statements include things like, "Another important issue...," "Based on this data, you can now see..." and, "This brings me to my main point..."
For example, "Now that I've shown you the effects of corporate pollution, this brings me to my main point. What can you do to stop it?"
If you have any graphs or diagrams that will help illustrate your point, use them. Physically seeing information can help make your point more clear.
You should also see if there are any videos you can include. A brief video of someone succinctly explaining an issue can shake things up a bit.
Pictures are also nice. Each slide should have a picture related to the topic at hand.
Make sure not to overuse graphics or visuals. Too many could be overwhelming or distracting for your audience.
You only need one slide. Recap what your point was. Begin with something like, "As you can see..." and then briefly repeat your main point.
A visual can help as well. Try adding one last visual aid that sums up your point. A graph or diagram would work well here.
Practicing Your Presentation
If you're taking longer, cut some information out. You do not want to talk fast to include all information, as this can make you difficult to understand.
For accuracy, talk in your regular voice. Do not speak too fast or too slow. You want to make sure you can fit in all information talking at a normal rate.
Are any facts extraneous? It's great to illustrate the effects of global warming, but do you really need five examples of environmental decay? Try to cut it down to two or three.
You should sound enthusiastic when presenting. Talk without hesitance, and don't use filler words, like "um" or "uh."
Don't jump between topics. Use your linking sentences, and say things like, "And this brings me to the following..."
Watch the time. Make sure your presentation isn't going on for too long.
Watch yourself give the presentation in a mirror so you can correct any distracting movements or gestures.
Don't read the information off of your visuals since it could affect your engagement between yourself and the audience.
How Should You End a Presentation? . By using this service, some information may be shared with YouTube.
Expert Q&A
You Might Also Like
↑ https://www.ncsl.org/legislators-staff/legislative-staff/legislative-staff-coordinating-committee/tips-for-making-effective-powerpoint-presentations.aspx
↑ https://www.comm.pitt.edu/oral-comm-lab/audience-analysis
↑ https://columbiacollege-ca.libguides.com/presentations/planning
↑ https://extension.oregonstate.edu/sites/default/files/documents/10551/partsofapresentation.pdf
↑ https://emedia.rmit.edu.au/learninglab/sites/default/files/Oral_presentations_signalling_2014_Accessible.pdf
↑ https://www.indeed.com/career-advice/career-development/how-to-conclude-a-presentation
↑ https://www.nottingham.ac.uk/studyingeffectively/preparing/presentations/delivering.aspx
↑ https://www.gvsu.edu/ours/oral-presentation-tips-30.htm
About This Article
To plan your presentation, start by spending 5 to 10% of your time summarizing your research and linking it to a main point. A good way to start is with a key question or fact. Then, follow this summary with your research and work, which should take up 60 to 70% of the presentation. This is the body of your presentation, and should be made up of 3 key ideas which lead to your main point. Keep reading for our reviewer's tips on how to organize the body of your presentation! Did this summary help you? Yes No
Reader Success Stories
Queen Khumalo
Jul 13, 2019
Did this article help you?
Daniel Davies
Aug 28, 2016
Sep 28, 2017
Mar 21, 2017
Vishnu Priya
Jun 4, 2017
Featured Articles
Trending Articles
Watch Articles
Terms of Use
Privacy Policy
Do Not Sell or Share My Info
Not Selling Info
wikiHow Tech Help Pro:
Level up your tech skills and stay ahead of the curve
How Many Slides for a 30 Minute Presentation
Last updated on May 25th, 2023
30 minute presentations are very common in different situations and scenarios. Some business meetings are arranged for 30 minutes only, and then the PowerPoint presenter can eventually be available for questions or to exchange ideas with the audience. Also, during a presentation in the classroom, a 30 minute presentation is good to leave more space for other student presentations during the same day. This way, many groups can perform the presentation in a single day.
But the question here is, how many slides for a 30-minute presentation? And of course, it is not an accurate answer since every slide and presenter is different and it could take less or more time. But as a rule of thumb, we can get some estimates about how many slides to include in 30 minutes PowerPoint presentation .
Let's start thinking on this idea. If we have to perform a presentation in 30 minutes and we want to make it on time, let's imagine every slide should take 2 minutes as most. Then, using 15 slides we'll be able to present it in a timeframe of 30 minutes.
As a rule of thumb, consider:
Estimate how much time do you require to present your slides in average and add 30 more seconds to the result.
Then divide 30 minutes by the time spent on a single slide.
The result will give you an idea about how many slides for 30 minutes.
Why are we adding 30 more seconds to every new slide? It is very common that we as presenters underestimate the length in minutes for a slide, so by adding a few more seconds for every slide, we'll be safe in the total presentation time.
Why 30 minute if you can present it in 20 minutes and using less slides?
Alternatively, suppose you need to wrap a presentation in 5-minute presentation, 10-minutes or 20 minutes. In that case, you should be aware that are some well-known methodologies, rules and frameworks that are interesting to know in advance. For example, 10/20/30 Rule of PowerPoint is a rule that Guy Kawasaki is evangelizing and that is a very simple concept.
10/20/30 Rule of PowerPoint. It's quite simple: a PowerPoint presentation should have ten slides, last no more than twenty minutes, and contain no font smaller than thirty points.
by using 10/20/30 rule of PowerPoint for example, you can make less boring presentations, with only 10 slides and no font smaller than thirty point.
How many words to include in a 10 minute presentation speech?
There are many different classifications and estimates, but as a general rule, presenters can consider a speech takes 100 to 200 words per minute. Having this in mind, how many slides should we use in a 10-minute presentation ? The answer is simple, a 10-minute presentation would require between 1000 to 2000 words.
Similarly, if you have a 30 minutes presentation, it would take between 3000 and 6000 words.
The 5 by 5 rule in PowerPoint
There are many other rules that can help to estimate the time taken by presenters to deliver a speech. For example, the 5 by 5 rule in PowerPoint is a rule that will keep your audience from feeling bored and overwhelmed. In this rule, you should keep the text on each slide reduced at the minimum. Keep it short and straight to the point. For example, in the 5 by 5 rule, you can spend up to 5 words per line of text, 5 text lines per slide.
To keep your audience from feeling overwhelmed, you should keep the text on each slide short and to the point. Some experts suggest using the 5/5/5 rule for presentations : no more than five words per line of text, five lines of text per slide, or five text-heavy slides in a row.
If you need to prepare a presentation of a different length, then our other guides can help you. For example, in How Many Slides for a 45 Minute presentation can help to decipher how many slides to include in a longer presentation, which is sometimes useful for trainings and courses.
Share this post:
We will send you our curated collections to your email weekly. No spam, promise!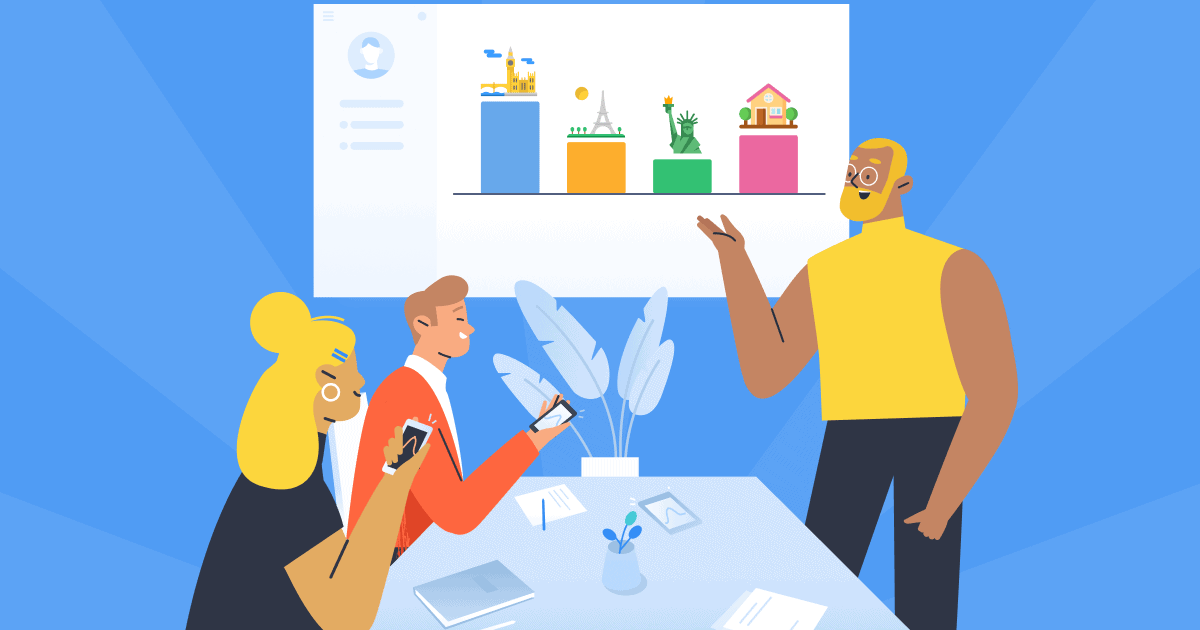 How to Make a 5 Minute Presentation with 30 Topic Ideas in 2024
Leah Nguyen • 27 Oct 2023 • 9 min read
So, how to make a 5 minute presentation ? What should I cram into my presentation? Is it okay if I cut this out? What information is valuable to the audience?
The struggle is real, guys. The five-minute presentation, though intriguing to your audience (no one likes to sit through a one-hour-feels-like-a-decade kind of talk), is a nuisance when you have to decide what to cut and what to put in. It may seem like everything happens in a blink of an eye.
The clock is ticking, but you can keep your panic attack at bay with our step-by-step guide with free topics and examples. Get the full lowdown on how make 5 minute presentation for a team meeting, college class, sales pitch, or wherever else you need it! So, let's check out 5-minute presentation samples!
Table of Contents
Present better with AhaSlides
5-Minute Presentation Topic List
How to Make a 5-Minute Presentation
5 Common Mistakes
5-Minute Presentation Examples
Present better with ahaslides.
Types of Presentation
10 20 30 Rule Presentations
Best 5 Webinar Platforms in 2023
Top 10 Office games
95++ Fun questions to ask students
115++ Ice breaker questions
Better Engagement by Fun Brainstorm Tools like AhaSlides Word Cloud
Use Randomness to Decide your Fate by AhaSlides Spinner Wheel
5 Minute Presentation Ideas
How to make a 5-Minute Presentation? What are the best topics for a 5-minute oral presentation? Ignite the sparkle in the eyes of the audience with this 5-minute presentation topics list.
The danger of cyberbullying
Freelancing under the gig economy
Fast fashion and its environmental impacts
How podcast has evolved
Dystopian society in George Orwell's literature
Common health disorders you might have
What is aphasia?
Caffeine myths – are they real?
The perks of having a personality test
The rise and fall of Genghis Khan
What happens to the brain when you're in long-distance relationships?
Is it too late to care about the environment?
The consequences of relying on Artificial Intelligence (AI)
The ways anxiety disorders disrupt our life
6 economic terms you need to know
Gods in Greek mythology versus Roman mythology
Origins of Kungfu
Ethics of genetic modification
The supernatural strength of cockroaches
Is social media detox necessary?
The history of the Silk Road
What is the world's most dangerous disease in the 21st century?
Reasons to do self-journaling everyday
New trends in careers
Five reasons to get some quality time for yourself
The best food to cook when you're in a hurry
How to order the best Starbucks drink ever
Ideas and practices that you follow and would like others to know about
5 ways to make a pancake
Introduction to blockchain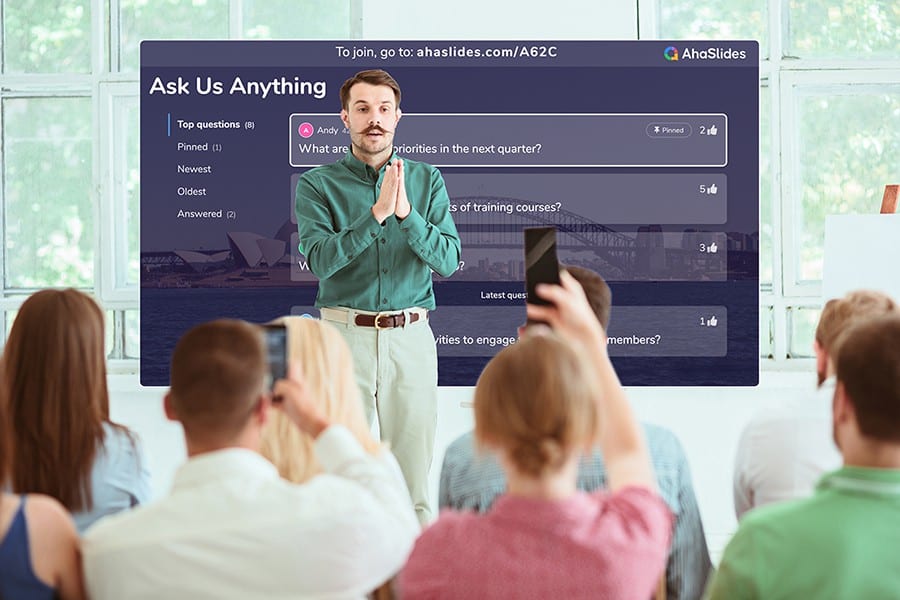 Start in seconds.
Get any of the above examples as templates. Sign up for free and take what you want from the template library!
Hope you've had abundant ideas for your 5-minute presentation topics. Before going way to deep of how to make a 5-minute presentation, together, let's walk through tips for 10-minutes presentation one! With the clock starts running down, every single second counts, and you begin to sweat then how can you pull out a great 10 minutes presentation under that pressure?
In this video, we want to share with you how we overcome the challenge to create 10 minutes presentation structure. Hope you enjoy this video and find it helpful in preparing for your quick presentation! Let us know what you feel.
Bonus Video ▶ Going for 10 Minutes ?
If you feel like a 5-minute presentation would be too stifling, stretch it to 10! Here's how to do that…
How to Make a 5-Minute Presentation?
Remember, less is more, except when it comes to ice cream.
That's why amid hundreds of methods to use, we've boiled it down into these four simple steps to make a killer 5-minute presentation.
Let's jump right in!
#1 – Choose your topic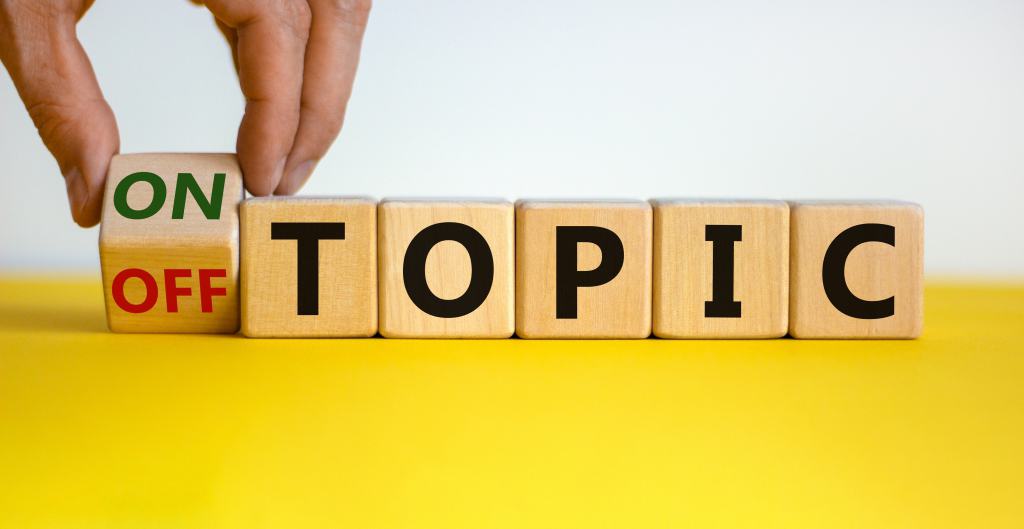 How do you know if that topic is "the one" for you? For us, the right topic ticks everything on this checklist:
✅ Stick to one key point. It's unlikely you'll have time to address more than one topic, so limit yourself to one and don't go over it!
✅ Know your audience. You don't want to waste time covering information they already know. Everyone knows 2 plus 2 is 4, so move on and never look back.
✅ Go with a simple topic. Again, explaining something that requires time should be off the checklist since you can't cover it all.
✅ Don't dwell on unfamiliar topics to minimise the time and effort you spend preparing the presentation. It should be something you already have on your mind.
Need some help finding the right topic for your short presentation? We've got 30 topics with different themes to captivate your audience.
#2 – Create your slides
How many slides for a 5-minute presentation? Unlike the long presentation format in which you can have as many slides as you want, a five-minute presentation typically has significantly fewer slides. Because imagine each slide would take you roughly 40 seconds to 1 minute to go through, that's already five slides in total. Not much to think about, eh? 
However, your slide count doesn't matter more than the essence each slide contains. We know that it's tempting to pack it full of text, but keep in mind that you should be the subject your audience focuses on, not a wall of text.
Check these examples below.
Make the text bold to highlight important parts and use italics primarily to denote titles and the names of particular works or objects to allow that title or name to stand out from the surrounding sentence. The underlining text also helps draw attention to it, but it is most commonly used to represent a hyperlink on a webpage.
You obviously saw the second example and thought there's no way you're going to read through this on the big screen.
The point is this: keep slides straight, concise, and short, as you've got 5 minutes only. 99% of the info should come from your mouth.
When you're keeping text minimal, don't forget to befriend visuals , as they can be your best sidekicks. Startling statistics, infographics, short animations, pictures of whales, etc., all are great attention grabbers and help you sprinkle your unique trademark and personality on each slide. 
And how many words should be there in a 5-minute speech script? It mainly depends on the visuals or data you show in your slides and also your speech speed. However, a 5-minute speech is roughly 700 words long. 
Secret tip: Go the extra length by making your presentation interactive. You can add a live poll, Q&A section, or quiz that illustrates your points and leaves a lasting impression on the audience.
Get Interactive, Fast 🏃‍♀️
Make the most of your 5 minutes with a free interactive presentation tool!
#3 – Get the timing right
When you're looking at this, we only have one thing to say: STOP PROCRASTINATING! For such a short presentation, there's virtually no time for "ah", "uh" or short pauses, because every moment counts. So, plan the timing of each section with military precision.
How should it look? Check out the example below:
30 seconds on the introduction . And no more. If you spend too much time on the intro, your main part will have to be sacrificed, which is a no-no.
1 minute on stating the problem . Tell the audience the problem you are trying to solve for them, i.e, what they are here for. 
3 minutes on the solution . This is where you deliver the most essential info to the audience. Tell them what they need to know, not what is "nice to have". For example, if you're presenting how to make a cake, list each item's ingredients or measurement, as that's all essential information. However, additional information like icing and presentation is not essential and can be cut.
30 seconds on the conclusion . This is where you reinforce your main points, wrap up and have a call to action.
You can end with a small Q&A .  Since it isn't technically a part of the 5-minute presentation, you can take as much time as you want to answer the questions. 
How many times should you practice a 5-minute speech? To nail these timings down, make sure you practice religiously. A 5-minute presentation requires more practice than a regular one, as you won't have as much wiggle room or chance for improvisation.
Also, don't forget to check your equipment to ensure everything runs smoothly. When you've only got 5 minutes, you don't want to waste any time fixing the mic, presentation, or other equipment.
#4 – Deliver your presentation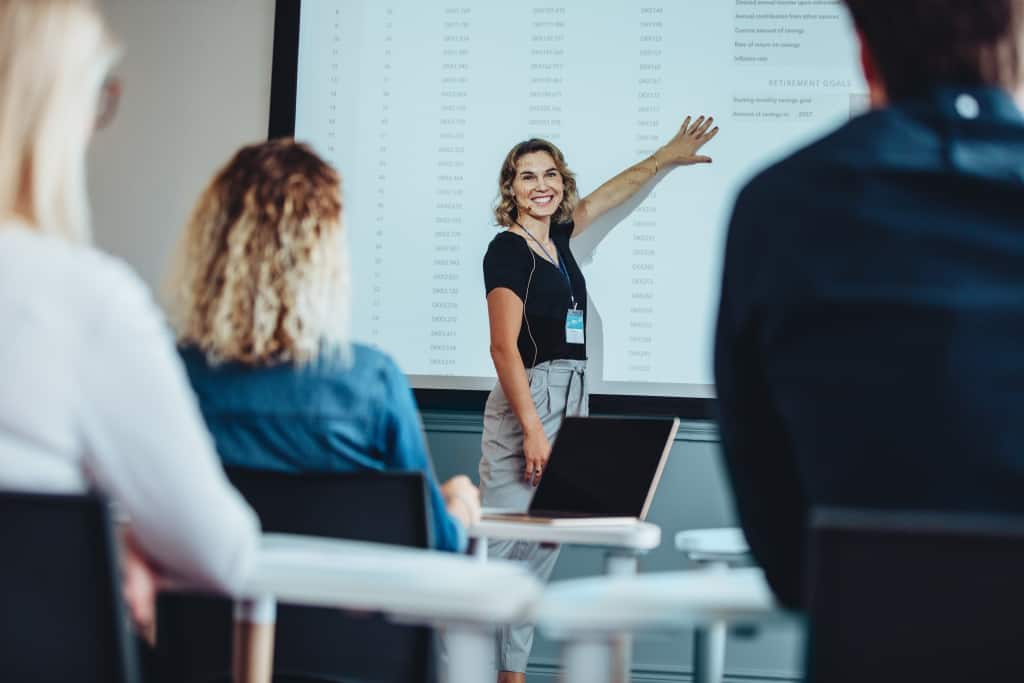 Imagine you're watching an exciting video but it keeps.lagging.every.10.seconds. You'd be super annoyed, right? Well, so would your audience if you keep confusing them with abrupt, unnatural speech.
It's normal to feel pressured to talk because you feel every minute is precious. But crafting the convo in a way that makes the crowd understand the assignment is so much more important.
Our first tip for delivering a great presentation is to practice flowing . From the introduction to the conclusion, every part needs to connect and link with each other like glue.
Go between the sections repeatedly (remember to set the timer). If there's any part in which you feel the urge to speed up, then consider trimming it down or articulating it differently.
Our second tip is for reeling in the audience from the first sentence .
There are countless ways to start a presentation . You can get factual with a shocking, on-topic fact or mention a humorous quote that gets your audience laughing and melting away their (and your) tension.
Secret tip: Don't know if your 5-minute presentation makes an impact? Use a feedback tool to collect the audience's sentiment right away. It takes minimal effort, and you avoid losing valuable feedback along the way.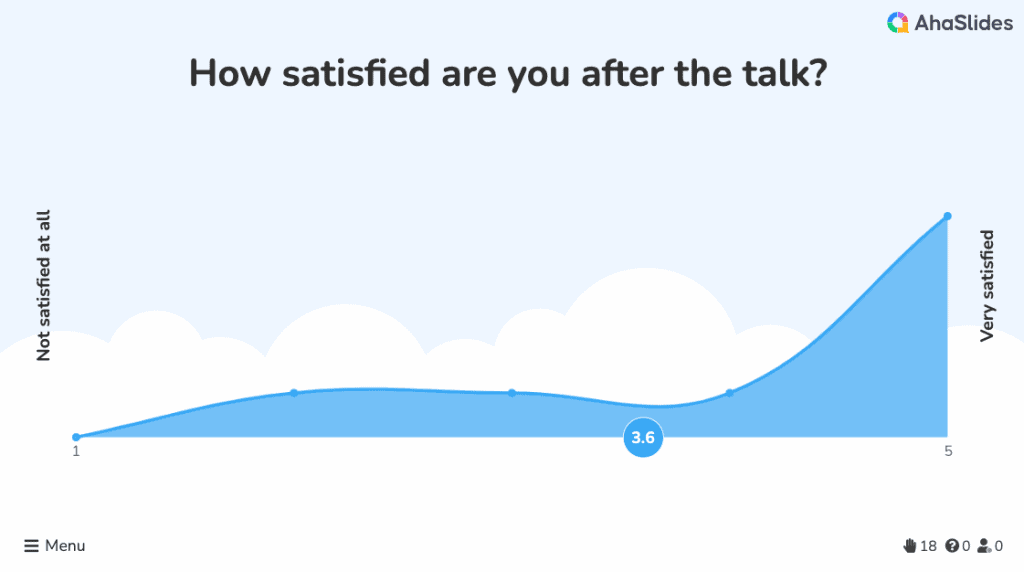 5 Common Mistakes When Giving a 5-Minute Presentation
We overcome and adapt through trial and error, but it's easier to avoid rookie mistakes if you know what they are👇
Going way past your allotted time slot. Since the 15 or 30-minute presentation format has long dominated the scene, keeping it brief is difficult. But unlike the long format, which gives you a bit of flexibility on time, the audience knows exactly what 5 minutes feels like and, therefore will expect you to condense the information within the time limit.
Having a decade-long introduction. Rookie mistake. Spending your precious time telling people who you are or what you're going to do isn't the best plan. As we said, we've got a bunch of beginning tips for you here .
Don't dedicate enough time to prepare. Most people skip the practice part since they think it's 5 minutes, and they can quickly fill that up, which is an issue. If in a 30-minute presentation, you can get away with "filler" content, the 5-minute presentation doesn't even allow you to pause for more than 10 seconds.
Devote too much time explaining complicated concepts. A 5-minute presentation doesn't have room for that. If one point you're explaining needs to link to other points for further elaboration, it's always a good idea to revise it and dig deeper into only one aspect of the topic.
Putting too many complex elements. When making a 30-minute presentation, you might add different elements, such as storytelling and animation, to keep the audience engaged. In a much shorter form, everything needs to be straight to the point, so choose your words or the transition carefully.
To help you grasp how to make a 5-minute presentation, check these short presentation examples, to nail any message!
William Kamkwamba: 'How I Harnessed the Wind'
This TED Talk video presents the story of William Kamkwamba, an inventor from Malawi who, as a kid experiencing poverty, built a windmill to pump water and generate electricity for his village. Kamkwamba's natural and straightforward storytelling was able to captivate the audience, and his usage of short pauses for people to laugh is also another great technique.
Susan V. Fisk: 'The Importance of Being Concise'
This training video offers helpful tips for scientists to structure their talk to fit the "5 Minute Rapid" presentation format, which is also explained in 5 minutes. If you plan to create a "How-to" quick presentation, look at this example.
Jonathan Bell: 'How to Create a Great Brand Name'
As the title refers to itself, the speaker Jonathan Bell will give you a step-by-step guide on how to create a lasting brand name. He gets straight to the point with his topic and then breaks it down into smaller components. A good example to learn from.
PACE Invoice: '5 Min Pitch at Startupbootcamp'
This video shows how PACE Invoice , a start-up specialising in multi-currency payment processing, was able to pitch its ideas to the investors clearly and concisely.
Will Stephen: 'How to Sound Smart in Your TEDx Talk'
Using a humorous and creative approach, Will Stephen's TEDx Talk guides people through the general skills of public speaking. A must-watch to craft your presentation into a masterpiece.
Frequently Asked Questions
Got a question? We've got answers.
Why 5-Minute Presentation is important?
Who gave the best 5-minute presentation, why is ted talks famous for presentation.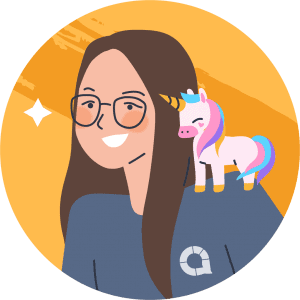 Leah Nguyen
A former event organiser on the ultimate quest - to help presenters create the juiciest online experiences and leave all attendees on a high note.
More from AhaSlides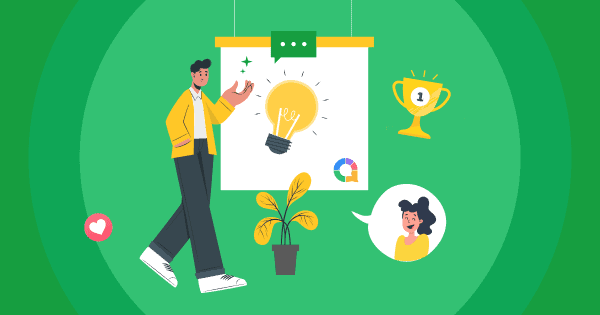 SUGGESTED TOPICS
The Magazine
Newsletters
Managing Yourself
Managing Teams
Work-life Balance
The Big Idea
Data & Visuals
Reading Lists
Case Selections
HBR Learning
Topic Feeds
Account Settings
Email Preferences
8 Ways to Deliver a Great Presentation (Even If You're Super Anxious About It)
Know your point, always.
Feeling anxious about a presentation? It's likely about a fear of public humiliation rather than of public speaking.
Shift the spotlight from yourself to what you have to say.
Reject the voice in your head trying to destroy your confidence.
Knowing what matters – and what doesn't – will help you succeed.
Where your work meets your life. See more from Ascend here .
I recently worked closely with a 24-year-old client — let's call him Martin — who was tapped to deliver a five-minute presentation at his company's annual town hall meeting. Martin had never given a public speech in his professional life, but his accomplishments impressed his supervisors, and they wanted Martin to share his success with the rest of the organization.
JS Joel Schwartzberg  oversees executive communications for a major national nonprofit, is a professional presentation coach, and is the author of " Get to the Point! Sharpen Your Message and Make Your Words Matter " and " The Language of Leadership: How to Engage and Inspire Your Team ." You can find him on  LinkedIn  and on Twitter  @TheJoelTruth.
Partner Center